Water main break at JFK Airport floods terminal, forces evacuations
A water main break at JFK caused cancellations
— -- A water main break at John F. Kennedy International Airport in New York City set off an evacuation of a major terminal Sunday and caused delays and cancellation of flights, according to the Port Authority of of New York and New Jersey.
A feeder pipe to the sprinkler system broke -- apparently because of the recent cold snap -- and gushed three inches of water into Terminal 4, a Port Authority official said.
"Our current information is that the feeder pipe had frozen, so it appears to have been weather related," Rick Cotton, the executive director of Port Authority, said. "But it is not clear why the pipe was not weather protected, and what the immediate cause was of that freezing."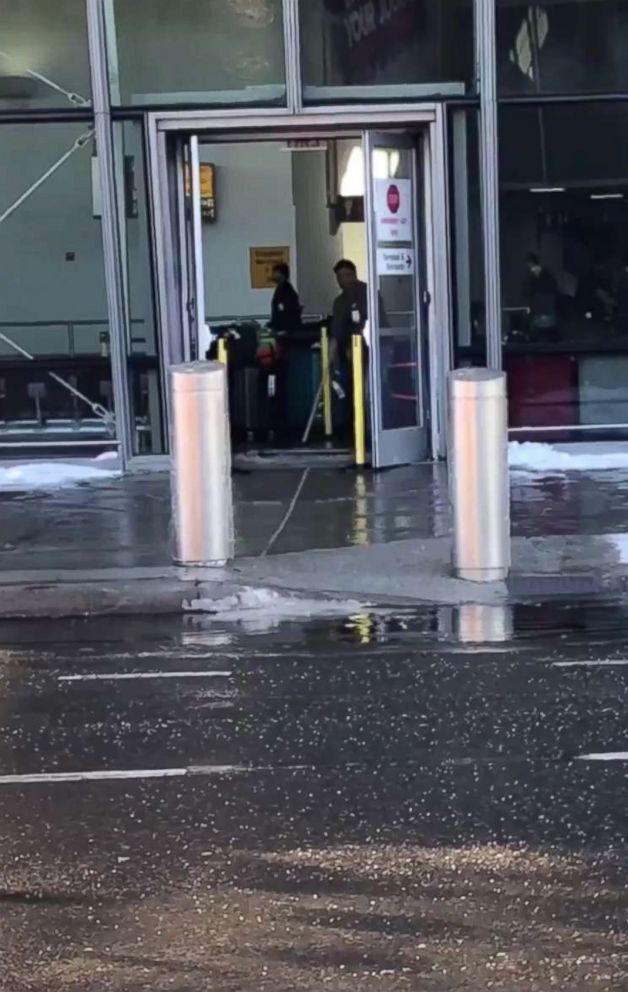 The Port Authority also said electricity was shut down in the terminal as a safety precaution.
At least eleven flights were diverted, according to the Port Authority. It was not immediately clear how many flights were cancelled.
The pipe, which broke about 2 p.m., sparked confusion in the terminal.
"I was sitting at the Central Diner in Terminal 4 when a rush of people came in asking for the managers," Jonathon Williams, who was travelling from New York to Denver, said. "The diner had to be evacuated because a river of water was flowing towards us."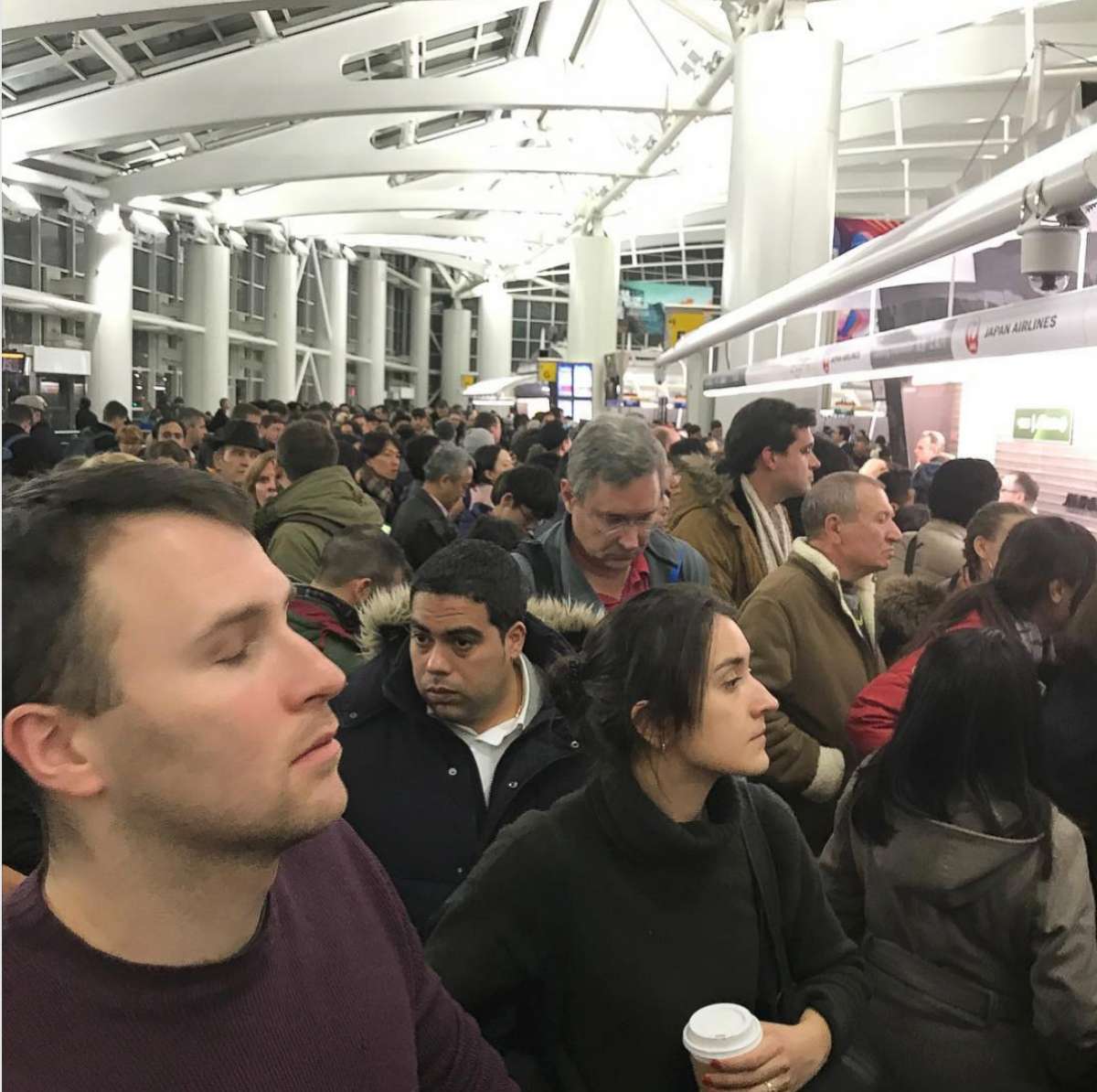 The ruptured pipe comes in the wake of a so-called "bomb cyclone" snowstorm and days of frigid temperatures that disrupted travel at the airport.
Cotton said a full investigation will be launched to determine why the pipe wasn't protected, who is responsible, and to see if there are other defects in the system.
He added that incident was "totally unacceptable."
"The bottom line is the overall performance in getting passengers to gates and getting them unloaded in a timely fashion was completely unacceptable," he added.
Terminal 4 reopened in the evening, but workers were still monitoring baggage handling and computer issues.
ABC News' Alexandra Faul and Brendan Rand contributed to this report