Three corrections employees in West Virginia have been fired over an image of them performing a Nazi salute.
The state's Division of Corrections and Rehabilitation announced the firings, which included two correctional academy trainers and one of the Basic Training Class #18 cadets in the photo, on Friday as authorities investigated the image. The department initially only announced suspensions of the employees in a letter on Wednesday, calling the image "distasteful, hurtful, disturbing, highly insensitive and completely inappropriate."
In addition to those were fired, another 34 were suspended without pay, according to the department.
The offensive image, which was printed on state letterhead, showed about 30 trainees in uniform displaying the Nazi salute under a sign that read "HAIL BYRD!" The Basic Training Class No. 18 was conducted Oct. 21 through Nov. 27.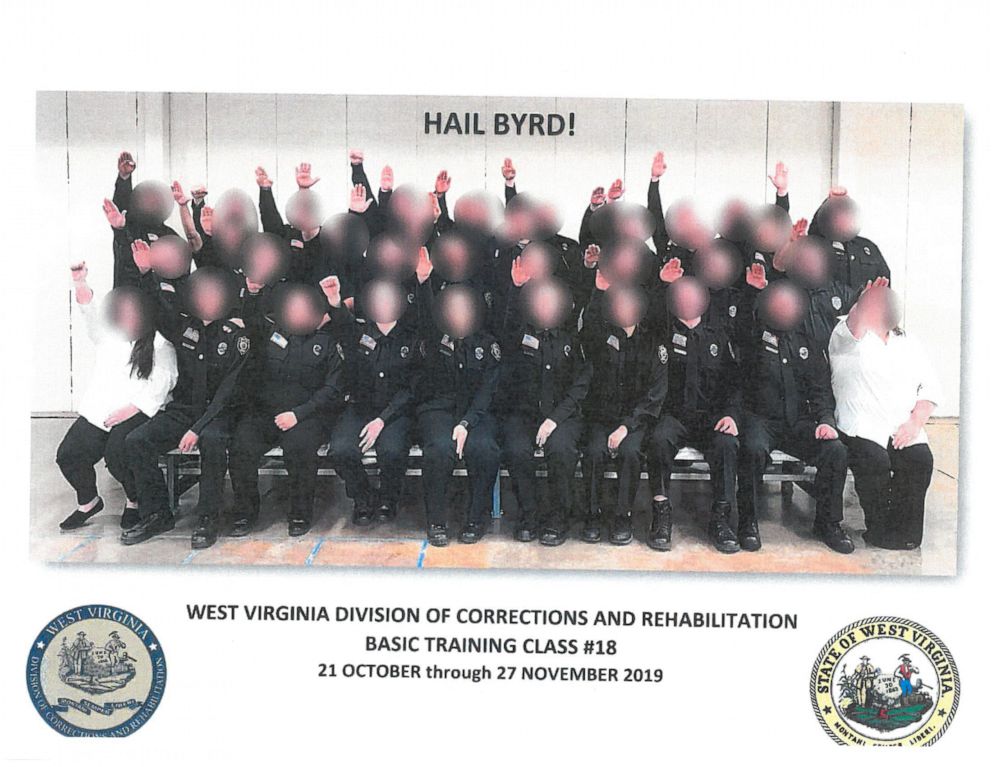 ABC News obtained a copy of the photo from the Department of Military Affairs and Public Safety.
Jeff Sandy, the director of the Department of Military Affairs and Public Safety, said in a statement that the names of those in the photo will not be released until the investigation is complete. He said the end of the investigation was near.
"We are committed to a full and complete investigation that we will present to Governor Justice and to the public once it is finished," Sandy said. "As terrible as this incident has been, it is critically important that we go by the book to arrive at the whole truth of what occurred and why."
He had previously said he condemned the image in "the strongest possible terms," Sandy wrote in a letter. "It betrays the professionalism I have seen time and time again displayed and practiced by our brave correctional employees."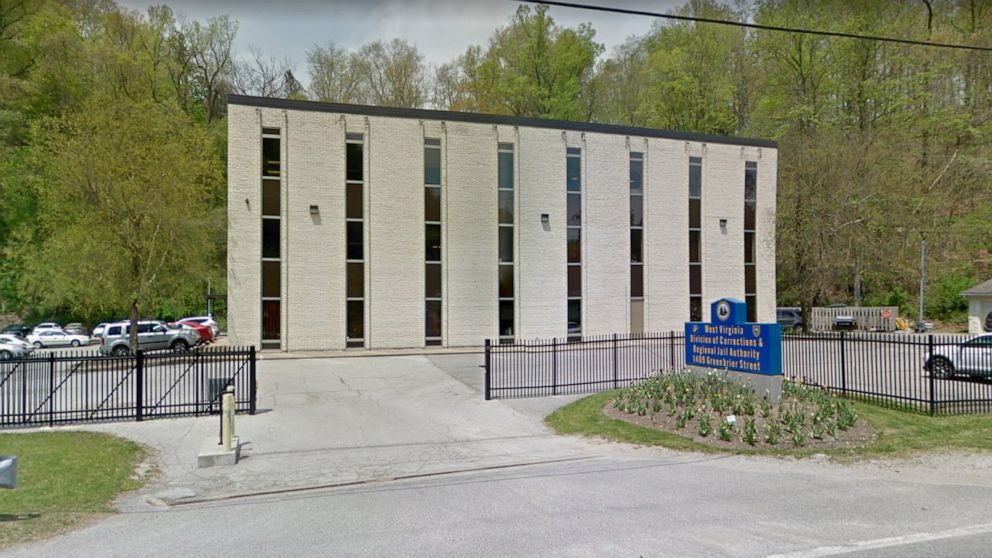 West Virginia Gov. Jim Justice said Friday that those in the photo "deserve to be exposed," but he doesn't know legally if he is able to identify them.
"We should, and do, condemn these actions in every way shape, form or fashion," Justice said at a press conference.
He said that while it would be easy for him to say "it's a bad thing, but we got to move on ... I don't want you to move on past it because it's just that important."
West Virginia Division of Corrections and Rehabilitation Commissioner Betsy Jividen has ordered that all copies of the image be destroyed, sent to her office or otherwise taken out of circulation "to keep its harm from spreading," according to a letter sent to employees.