— -- An unscheduled four-day February break will come to an end on Thursday after West Virginia teachers agreed to a new deal on Tuesday.
West Virginia Gov. Jim Justice made the announcement at a press conference. Public schools across the entire state had been closed since last Thursday over a contract dispute. Justice announced as part of the new deal agreed upon Tuesday that all state personnel will receive a 3 percent raise, while school employees -- teachers and service personnel -- will receive a 5 percent raise.
"We have concluded -- with at least as far as an agreement that we can possibly conclude -- that our teachers will go back to work on Thursday; we'll use tomorrow as like a cooling off day because we've already got some schools that have been cancelled, and we've got an agreement," Justice said.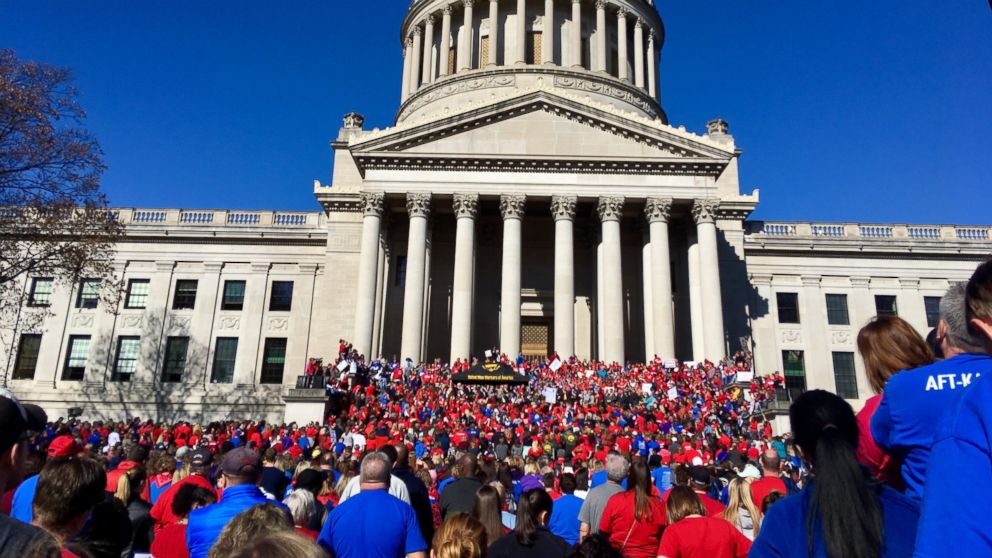 The deal still needs to be approved by the legislature, but Justice said he was optimistic it would pass. The governor said he hopes the House and Senate will look back at the raise as "an investment in West Virginia."
"We are calling for our teachers and school personnel to go back to work," West Virginia Education Association President Dale Lee told West Virginia ABC affiliate WCHS. "We are taking this deal in good faith."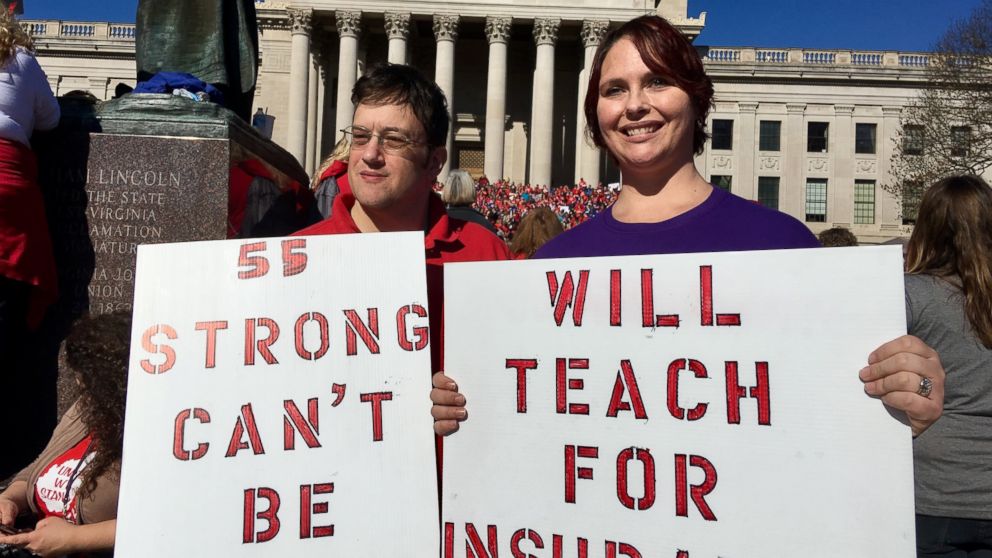 While teachers cheered the raise, the large group assembled outside the Capitol jeered when they learned an agreement had yet to be made over health insurance. Funding for West Virginia's Public Employee Insurance Agency (PEIA) has been a sticking point in negotiations. Justice said Monday he would appoint a task force to address the funding. In addition, premium increases were frozen by the governor for 16 months.
PEIA covers about 200,000 state employees, according to WCHS, and is suffering major financial issues. One idea floated by the governor on Tuesday was the possibility of a severance tax on natural gas to help with funding.
"The issues of PEIA has everything to do with the legislature," former PEIA finance board member Perry Bryant told WCHS. "If they appropriate 20 percent of what's needed to keep up with the cost of inflation, that 80 percent of additional cost are going to be shifted to employees. And that's what you've seen, particularly with stagnant wages."
Justice had previously said a 2 percent raise in the first year included in the budget -- and a 1 percent raise each successive year for five years -- was all the state could afford, WCHS reported.