— -- Widespread damage was reported and numerous people were injured in Texas on Sunday due to severe weather.
In the small city of Van in northern Van Zandt County, dozens of people were injured, two of them critically, and multiple homes were reportedly destroyed, authorities said. Schools in Van were also damaged.
The severe storm struck Van at about 8:45 p.m.
Flash flooding warnings were issued in the region due to torrential rains.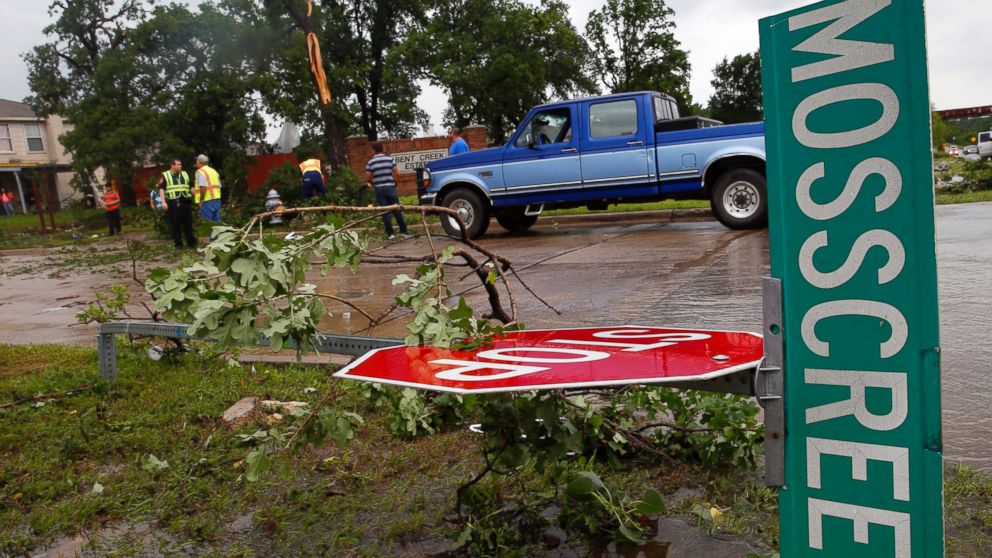 Damage was also reported in Denton County, and officials said two groups of people there had to be rescued by helicopters after rising floodwaters left them stranded.
Denton County Deputy Fire Marshal Marc Dodd said a Texas National Guard helicopter airlifted four adults and one infant on Sunday from the roof of their home near the city of Krum.
Dodd said another helicopter rescued two adults near the city of Sanger from the roof of their pickup truck, which video showed was surrounded by rushing water.
He said 10 others in the county had to evacuate their homes.
Some locations have received as many as seven inches of rain during the past four days.
The Associated Press contributed to this report.