— -- From the 3 feet of snow in Roswell, New Mexico, to the snow flurries blanketing palm trees in El Paso, Texas, wild weather is taking over the country this week.
And as thunderstorms knock out power in New Orleans and the Midwest braces for snow, ice and freezing rain today, the wild weather isn't going away.
Here's a breakdown of some of the dramatic weather images emerging across the United States and throughout the world.
Tornadoes Tear Through Texas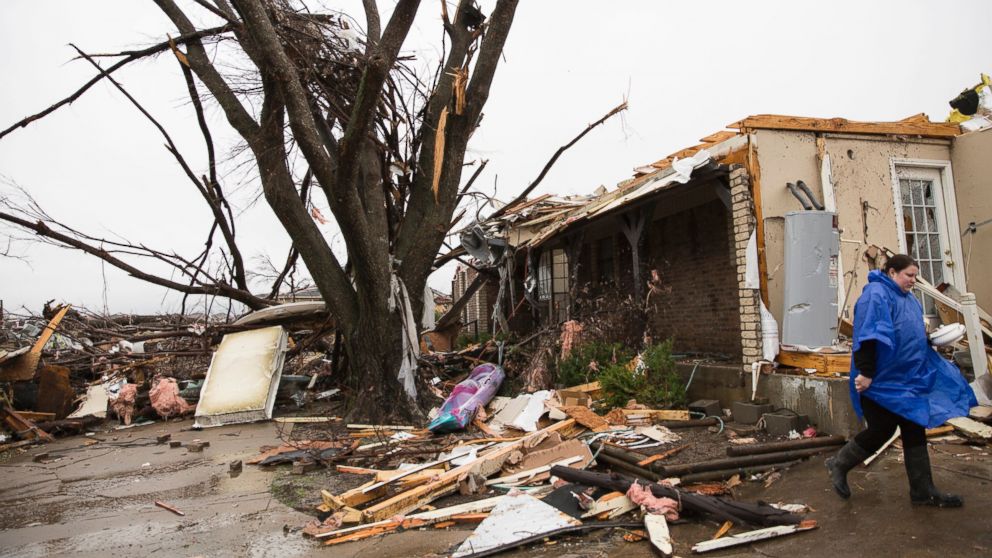 Eleven died in Texas after several tornadoes struck this weekend, causing widespread damage to homes and buildings and sending dozens to the hospital.
In Garland, a suburb of Dallas, eight people died Saturday when an EF-4 tornado touched down, the National Weather Service Fort Worth survey team said. EF-4 tornados bring winds over 165 mph. Three others died in Collin County, police said.
About 6,000 homes lost power.
"Texas is doing everything we can to help you piece your lives back together and deal with the challenges you are facing right now," Texas Gov. Greg Abbott said Sunday.
Besides Texas severe weather has also caused 19 other deaths in the South: 10 were killed in Mississippi; six in Tennessee; two in Alabama; and one in Arkansas.
Flash Flooding Hits the Midwest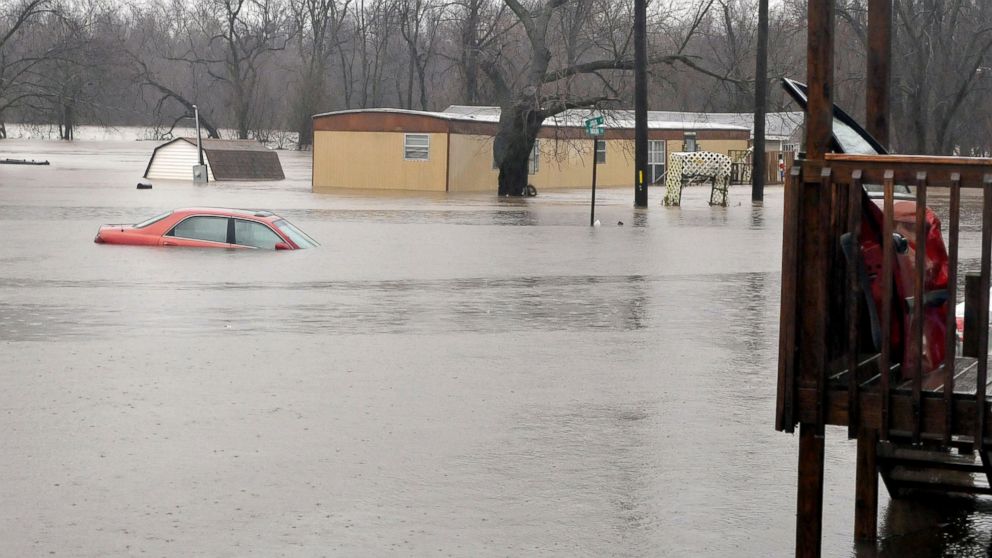 Deadly flash floods hit the Midwest this weekend, killing 13.
The Marion County, Illinois, Sheriff's Office said five people were killed there Saturday.
In central Missouri, eight died in Saturday flooding incidents, officials said. Missouri Gov. Jay Nixon declared a state of emergency because of the heavy rain.
Winter Storm Strikes Oklahoma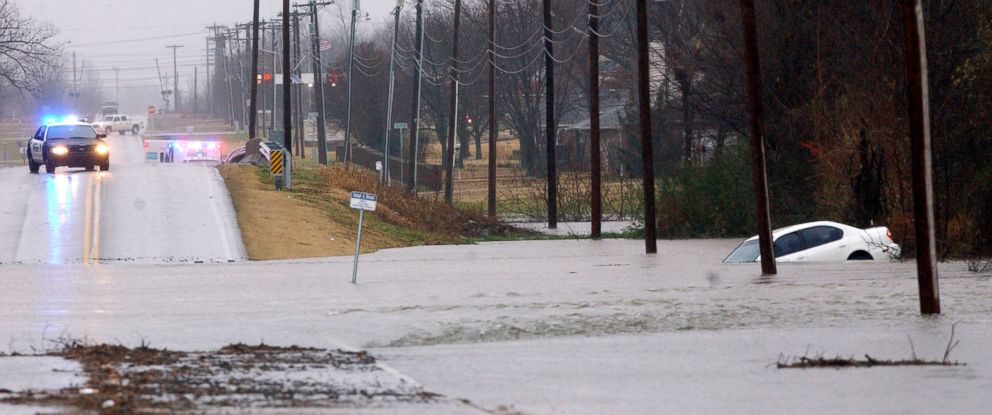 Heavy rains, high winds, snow and ice are taking over Oklahoma.
The water has completely submerged some cars underwater.
ABC News' Clayton Sandel was there this morning, where power lines were snapped in half from high winds. About 60,000 are without power today.
The heavy ice is also coating many roads and highways today, making for dangerous commutes.
Floods Overwhelm England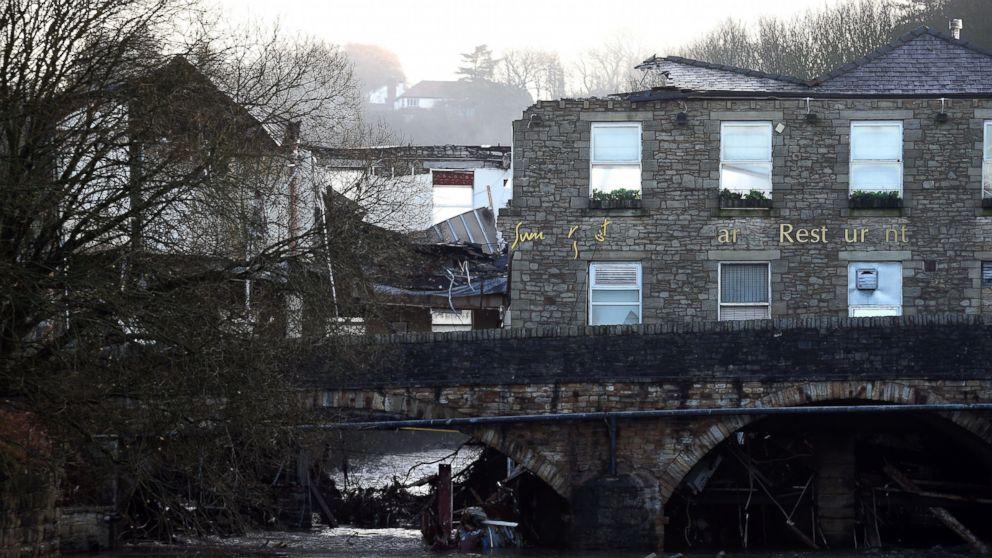 Thousands lost power after weeks of rain caused severe flooding in northern England.
There have been thousands of evacuations, including in large cities like Leeds and Manchester, The Associated Press reported.
British Prime Minister David Cameron today visited the flooded streets of York, 200 miles north of London, to see the flooding first-hand, the AP said.
Wildfires Spread in Spain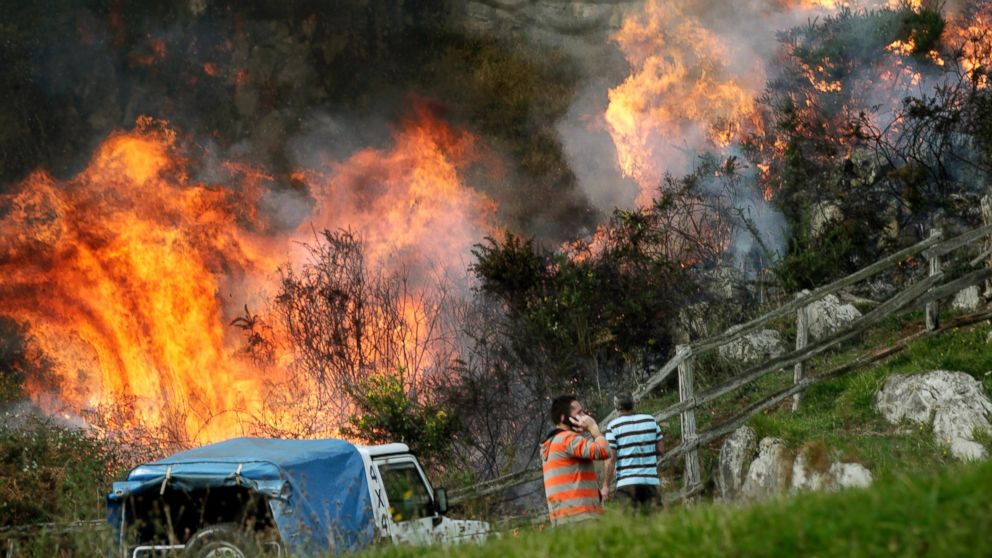 Unseasonably warm weather and low rainfall brought more than 40 wildfires to northern and central Spain, the AP said.
The Ministry of Agriculture, Food and Environment said Sunday it sent a specialist aircraft to the regions of Asturias and Avila to try to stop the fires.
Fires Destroy Homes in Australia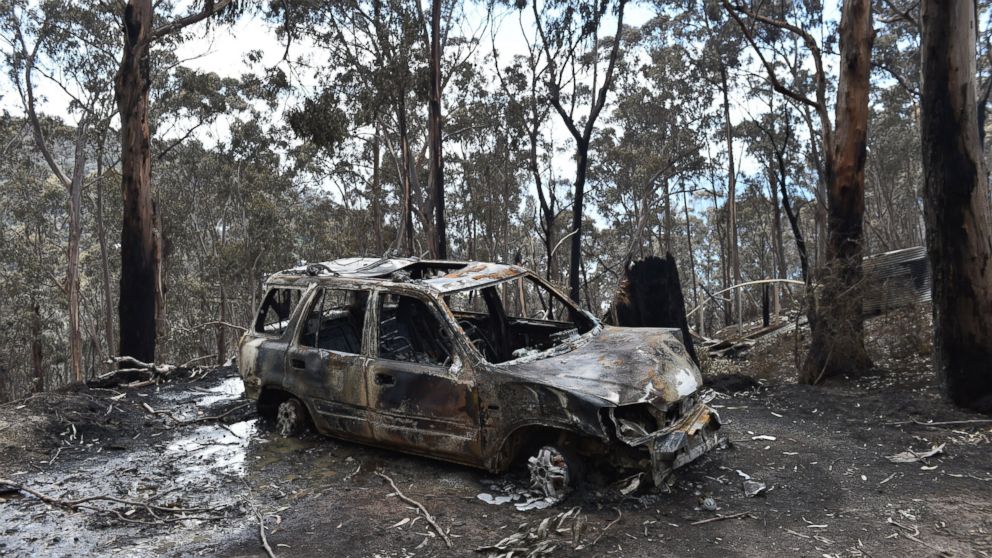 More than 100 homes were destroyed by Christmas Day wildfires in southern Australia, along a stretch of coastline popular with tourists, the AP said Sunday.
No deaths or injuries were reported, but thousands were forced to evacuate, the AP reported.
The blaze could continue for weeks, officials warned, according to the AP.
Flooding Forces Evacuations in South America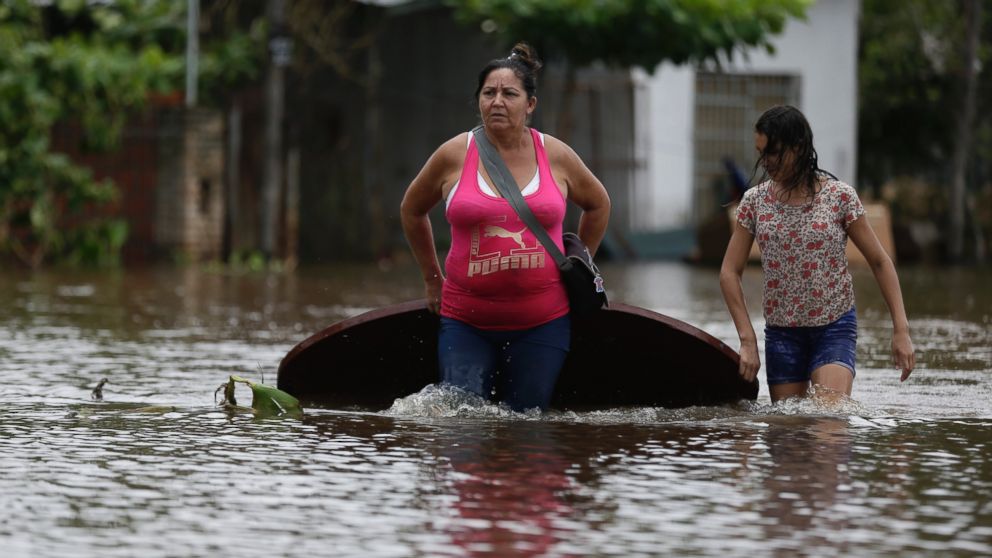 Days of rain is causing severe flooding in South America, forcing nearly 140,000 evacuations in Paraguay, Brazil, Argentina and Uruguay, the AP said.
Paraguay was hit the hardest; the country reported at least 100,000 evacuations, the AP said.
The Associated Press contributed to this report.