Three dozen large fires continue to burn in 11 states across the West on Saturday as dry air and hot temperatures have settled in.
Gusty northern winds of up to 45 mph are expected in the Santa Monica mountain region, Santa Clarita Valley, Santa Barbara south coast and San Fernando Valley on Saturday.
Relative humidity is as low as 7 percent today in Southern California.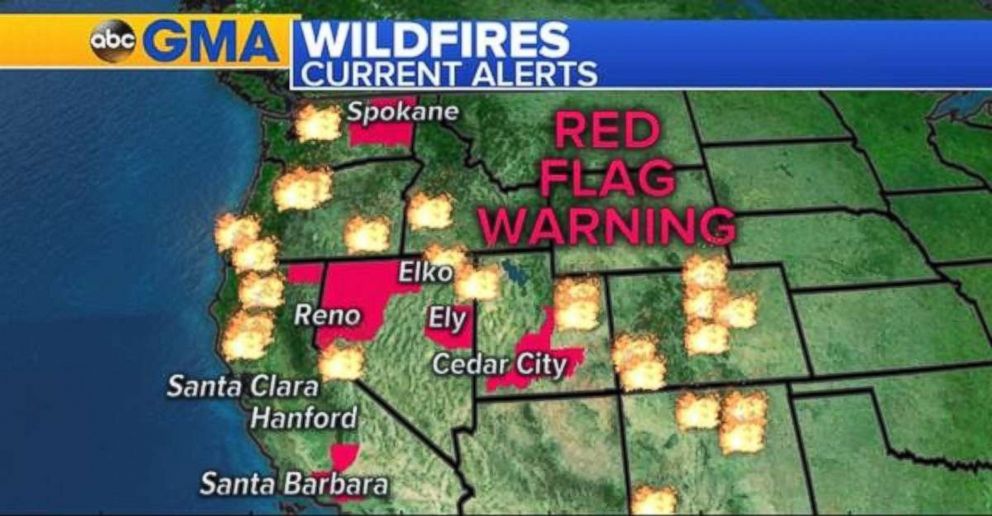 The Holiday fire in Goleta, California, north of Santa Barbara, grew rapidly overnight and is now at a size of 100 acres. The Santa Barbara Fire Department said multiple structures had burned and 50 to 100 homes were threatened.
Santa Barbara County Fire spokesperson Mike Eliason shared multiple photos and videos on Twitter showing homes engulfed in flames.
At least 2,200 people were evacuated in the Goleta area, officials said.
Farther south, the West fire, just north of San Diego, was at 400 acres and only 5 percent contained as of 10 p.m. local time Friday. Evacuations and road closures were in place in that area as well.
California's record heat
There were four record highs set in Southern California on Friday, including Riverside (118 degrees), Van Nuys Airport (117 degrees), Burbank Airport (114 degrees) and University of California-Los Angeles (111 degrees). Downtown Los Angeles reached a daily record high of 108 degrees.
Heat alerts are in effect through 9 p.m. local time Saturday night for southwestern California as another hot day is on the horizon.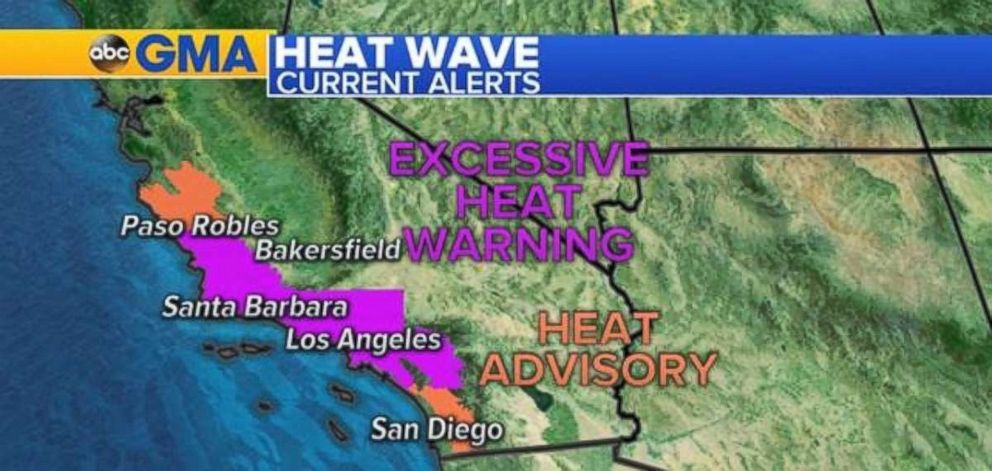 Southern California will see some relief by the end of the weekend as the heat migrates east toward the Four Corners region.