The owner of a San Francisco Bay Area gas station is in for the surprise of his life -- news of a colossal payday -- after he gets off a long flight to India.
Kulwinder Singh has yet to learn that he has won $1 million –- his portion for selling the lone winning $425 million Powerball jackpot ticket drawn Wednesday –- because he got on a plane to new Delhi around 11 a.m. today, said his nephew, Jay Singh who works at the store.
"We found out through a friend. We were really surprised," Jay Singh told ABC News. "We didn't believe it until we saw our store on television, then we drove down here and there was a whole lot of media outside."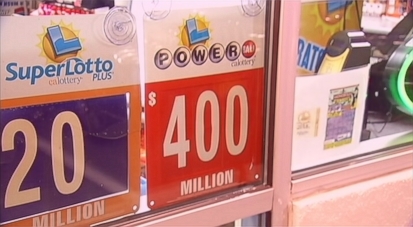 Jay Singh said either he or one of the other employees sold the winning ticket, and that no one has come forward yet to claim the Powerball bounty at Dixon Landing Chevron in Milpitas, a city in Santa Clara County, Calif.
The family-run store has been open all day today, though business has been disrupted with all the media attention, Singh said.
Singh said his uncle will likely land soon in Delhi, but may not find out about the money straight away as he still has a four- to five-hour drive to his destination, town called Leudhiana in the Punjab region. He said that Kulwinder Singh's son, Parmeet Singh, who also works at the store, will likely break the news to his father after he arrives.
The jackpot is the sixth-largest lottery jackpot in U.S. history. No other tickets matched all six numbers.
The winning numbers were: 17-49-54-35-1, and the Powerball number is 34.
California has experienced lottery luck lately. In December, a winning Mega Millions ticket was sold in San Jose, one of two winners of the $636 million jackpot.
The Powerball lottery is played in 43 states in addition to Washington, D.C., and the U.S. Virgin Islands.
The odds of matching all six numbers and winning the jackpot is one in about 175 million, according to the game's website.