— -- One bystander came face to face with a gunman in Baton Rouge, Louisiana, Sunday in a heart-stopping moment as the armed man ran toward him holding a rifle.
When the gunman "saw me, he stopped in his path," the bystander, Brady Vancel, told ABC News. Then the gunman "turned around and ran the other way."
"As soon as he turned around, I started running," Vancel said.
He said he then heard what sounded like 50 gunshots.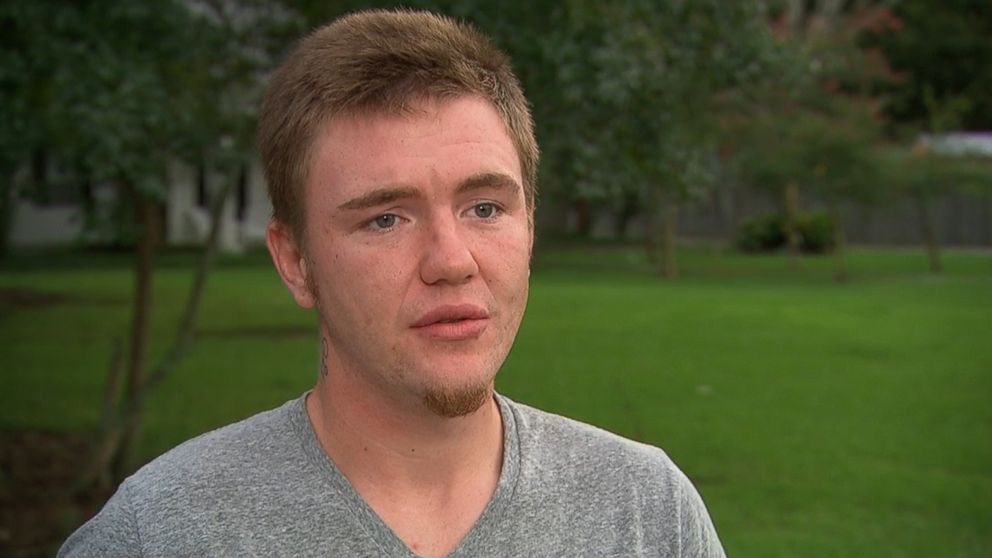 Three law enforcement officers died in the Sunday morning shooting, and three other officers were injured.
The suspected gunman, 29-year-old Gavin Long of Kansas City, Missouri, was shot and killed by police.
Vancel said his experience of the deadly incident began when he pulled up to his job site and heard "a bunch of loud sounds."
He walked down the street, looked across a field and "saw a man laying behind the beauty supply store. He was on the ground, and from what I put together at that point, this man wasn't alive, because he was just lying in the middle of the parking lot."
"By the time I came back out of being shocked and trying to realize what was going on, I saw a man," Vancel said. He added that the gunman was "in my vision the whole time, but I didn't see him, running at me."
"He was running towards my direction, I guess escaping what just happened," he added.
Vancel said he then noticed the person was armed and dressed to conceal his identity.
"He was running, but he had an assault rifle in his hand," he said. The gunman had a "full-faced mask" and was dressed in black, "covered up from head to toe," Vancel said.
"When he saw me, he stopped in his path," Vancel said. "I guess I kind of interfered with his escape route."
"He stopped ... turned around and ran the other way," he said. "As soon as he turned around, I started running the other way."
Vancel said he ran to a house and "heard multiple, multiple gunshots. Probably heard, I estimate, 50-plus shots before I saw officers arriving on the scene."
He was on lockdown in the house for over seven hours.
"I got scared. I was shaken up," Vancel said.
"But more scared for the outcome of what's going to come from this, more than what even just happened in front of my eyes," he added. "It was a scary feeling, but it was something I know that I ought to get used to, seeing how everything is going for the past year alone."
The Sunday morning attack in Baton Rouge follows the death of Alton Sterling, a black man who was shot and killed during an altercation with Baton Rouge police officers on July 5, and subsequent protests in the city and nationwide. Protesters took to the streets in several cities after video surfaced of Sterling's fatal encounter with police and, a day later, another video of the police shooting death of Philando Castile in Minnesota. Sunday's shooting also comes after a gunman's attack on police in Dallas on July 7. The Dallas attack, which killed five officers, was the deadliest day for police since 9/11.
Investigators are searching for a motive in the most recent Baton Rouge shooting. The Louisiana State Police Department is leading the investigation.
ABC News' Barbara Schmitt contributed to this report.