One woman who barely avoided the deadly bridge collapse at Florida International University said she saw the structure crumble "in front of me, and it fell on the cars that were waiting for the light to change."
"I was near the light. I was the first car that moved forward when it changed and I was near the bridge. It was fine, and all of a sudden, I saw it collapse from the left towards the middle," Suzy Bermudez told media outlets including ABC News this afternoon.
"It was in slow motion," she said. "I didn't hear anything -- my car windows were up and I had the radio on. But when I saw it happen, I jumped out of my car."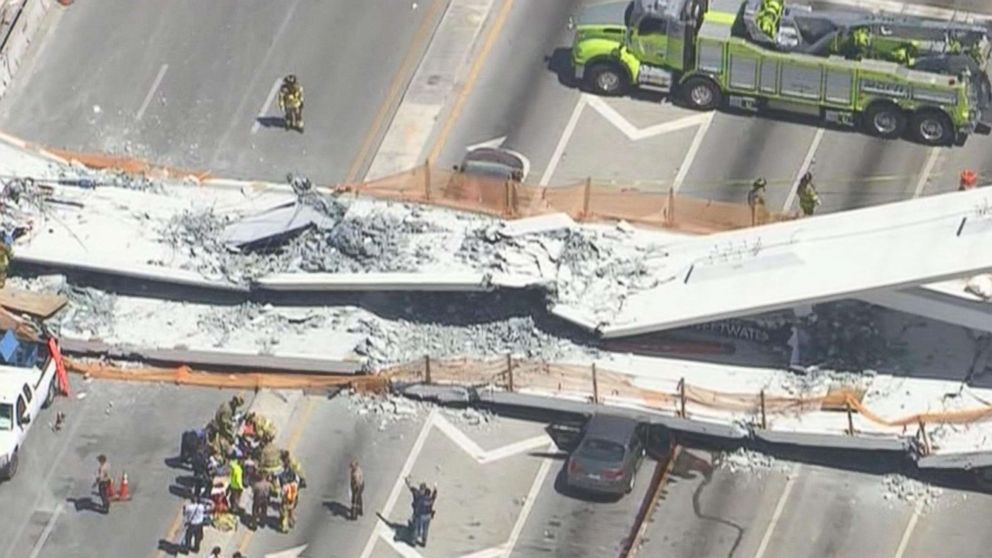 "I couldn't process it until I actually jumped out of my car," Bermudez continued. "I ran to see if we could help but the only thing we could see were the car lights in the front, totally smashed, almost to the ground."
Several people were killed in the collapse of the newly installed pedestrian bridge today.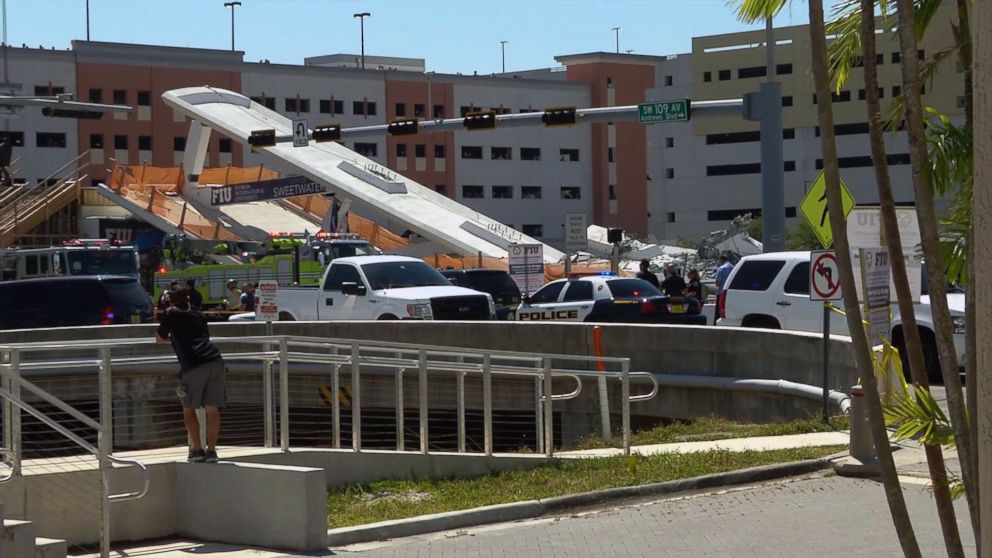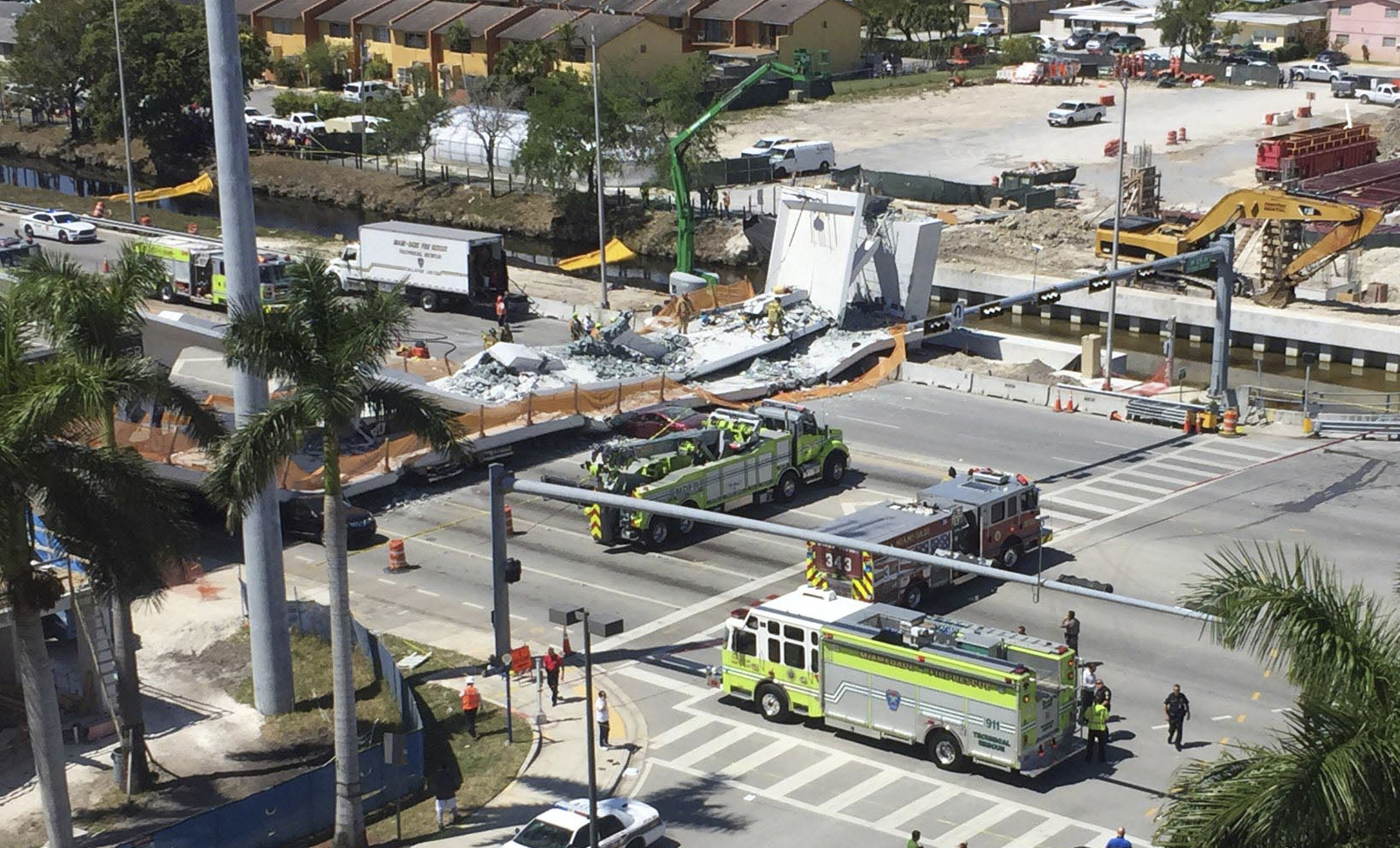 Bermudez said she only saw one survivor -- she said one driver who was in a car alone survived because that car was smashed only in the back.
The street that the bridge stretches over, 8th Street, is a busy seven-lane road that runs from downtown Miami all the way to the Everglades.
FIU in Miami touted the bridge to be one of the first of its kind, tweeting that it swung into place on Saturday.
Bermudez added that she was looking forward to this pedestrian bridge "because I thought it would protect the students, you know going to their dorms -- nobody would be run over."
FIU in a statement said it was "shocked and saddened about the tragic events unfolding on campus."
"At this time we are still involved in rescue efforts and gathering information," the university said. "We are working closely with authorities and first responders on the scene."
ABC News' Victor Oquendo, Dominick Proto, Allie Marzella and Lisa Seyton contributed to this report.