— -- When she heard the news story of the 13 siblings allegedly held captive in their California home by their parents, Susanne Reisenbichler's said her first reaction was, "Oh no. Somebody else."
Reisenbichler and her sons Govinda Angulo and Josef Reisenbichler said hearing the reports on the Turpin siblings brought back memories of what they experienced while being confined to a cramped New York City apartment until just a few years ago.
The Riverside County Sheriff's Department said 13 siblings -- ages 2 to 29 -- were allegedly being held captive at their home in Perris, California, by their parents David and Louise Turpin. When discovered, several of the children were "shackled to their beds with chains and padlocks in dark and foul-smelling surroundings," the sheriff's office said.
Authorities were alerted to the situation when a 17-year-old girl, who apparently escaped from the home, called 911 and said her 12 brothers and sisters were still being held captive there, the sheriff's office said.
The parents David Turpin, 57, and Louise Turpin, 49, have each been charged with 12 counts of torture, 12 counts of false imprisonment, seven counts of abuse of a dependent adult and six counts of child abuse. David Turpin was also charged with one count of a lewd act on a child under the age of 14 by force, fear or duress. They have pleaded not guilty.
"I was horrified, and beyond that, it brought just a flood of emotions and memories and thoughts of my own experience and my children's experience," Reisenbichler told ABC News' "20/20." "It really was more than shocking. It was just so many emotions at once: a lot of compassion and empathy and also understanding and knowing exactly what they went through, what those children were feeling."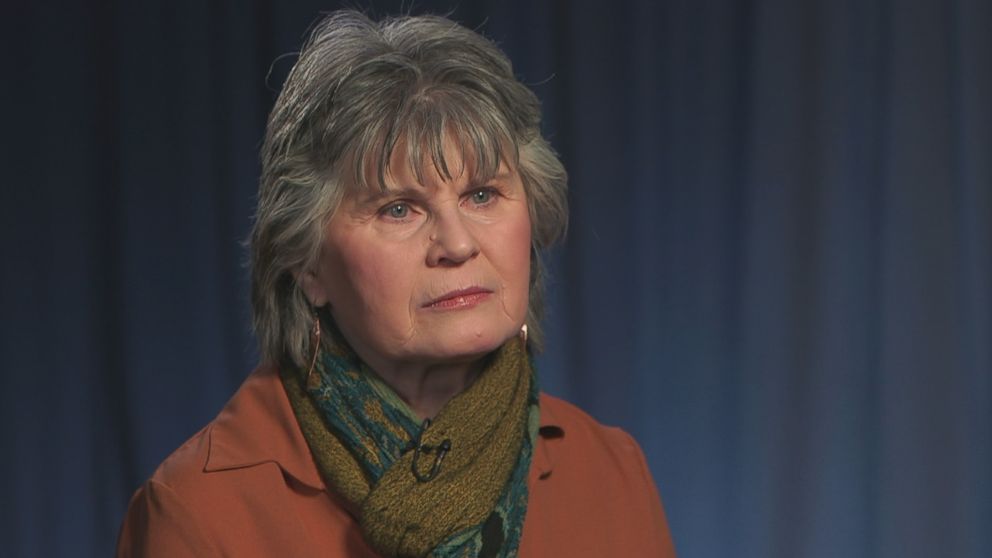 "It definitely struck a lot of chords throughout the years since that story has been told from our family. I've done what I can to put it away, but it's brought back a lot of memories," Govina Angulo, now 25, told "20/20."
For more than a decade, Reisenbichler shared an apartment with her now-estranged husband Oscar Angulo, her oldest child and only daughter Visnu and her sons Govinda, his twin Narayana (who now goes by Josef), Mukunda, Bhagavan, Krsna (who now goes by Glenn) and Jagadesh (who now goes by Eddie).
Oscar Angulo, a Hare Krishna devotee from Peru, forbade his children and wife from leaving their apartment and held the front door's only key. Aside from the few trips outside allowed for appointments or strictly controlled visits to New York tourist destinations, the children had no contact with the outside world.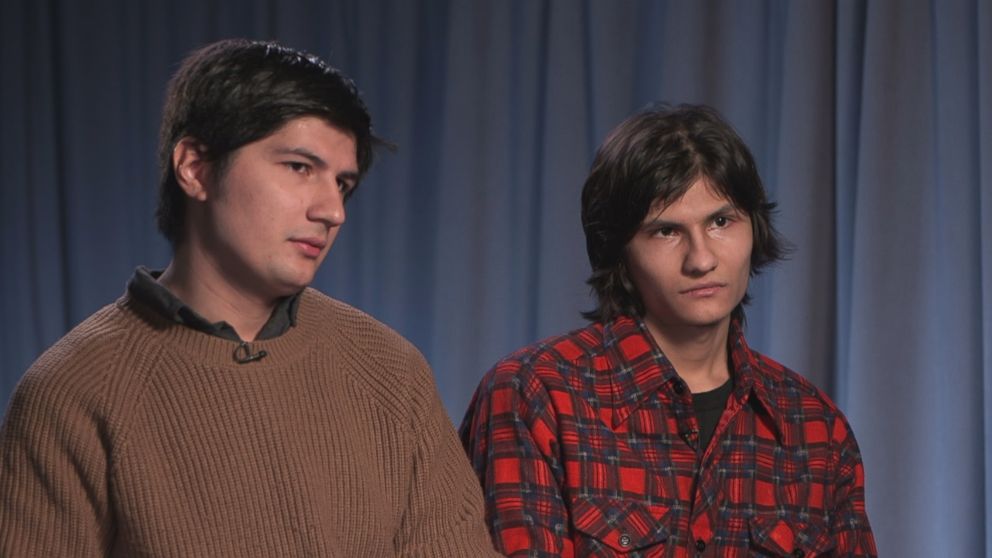 "Our father was pretty paranoid about a lot of things," Govinda said.
On the 16th floor of a public housing development which the family of nine called home in Manhattan's Lower East Side, the children were raised in four small rooms, homeschooled by their mother. Neighbors told "20/20" they didn't see the children.
By the time the children had reached their mid-teens, Angulo had covered the windows of the apartment with blankets, and claustrophobia began to take a hold on the brothers. It wasn't until one day in 2010, that Mukunda, the third youngest who was 15 at the time, found the courage to step outside alone for the first time.
Though her family had more freedom and less harsh conditions than the Turpin siblings allegedly lived in, Reisenbichler said she found similarities between her family's experiences and that of the Turpins.
"When I heard the 17-year-old, I thought, 'Mukunda was 15 when he broke out, so it's a very close age,'" Reisenbichler said.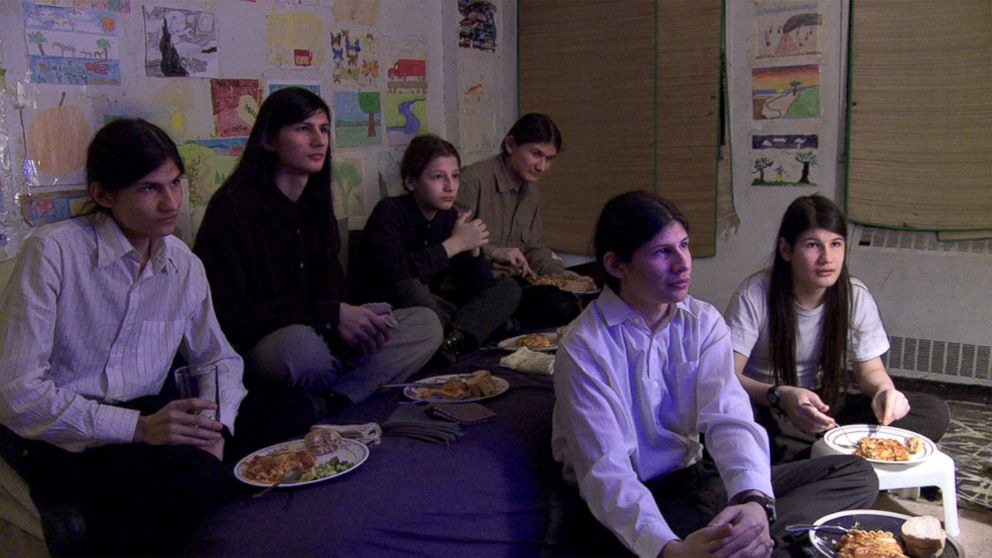 "I can't, you know, speak for every family who's gone through similar experiences. But I guess … with anybody who's … confined you only know people from that world that you've been confined to," Josef, now 25, said. "I think we knew in our gut that our situation was not right and we just didn't fully understand it and but... because you have only each other to reach out to and to make the best you can out of it with whatever you can because a bond happens."
After the boys, known as "the Wolfpack," started leaving the apartment more often, they eventually gained more freedom to explore the outside world.
For years, the family didn't have any outside friends until the brothers met director Crystal Moselle, who befriended them after she saw the boys walking down the streets of the Manhattan with their waist-long dark hair and sunglasses.
Moselle turned the family's story into the documentary, "The Wolfpack," which debuted at the Sundance Film Festival in 2015. And their lives haven't been the same since.
Reisenbichler said it's a complex question to ask why her children didn't leave their homes sooner.
"Most people have that thought, 'Why didn't you leave? Why didn't you get out?' And that is whether the questioner realizes it or not," Reisenbichler said. "It's projecting blame onto the victim or the survivor, you know, asking, 'Why didn't you do this?' Because it's a very, very complex situation and it's not easy to understand."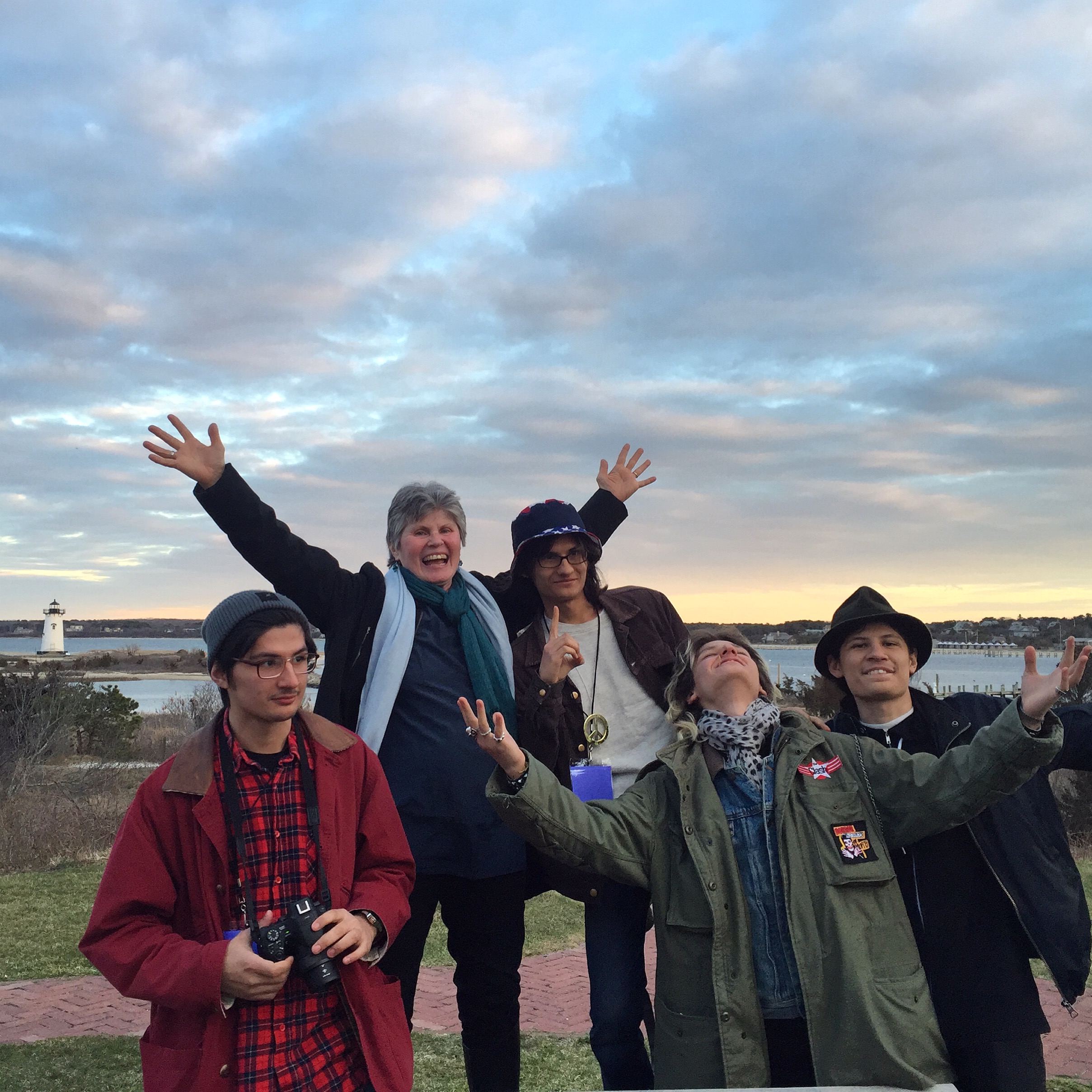 Josef said it's fear of the outside world fostered by his father that made it especially hard to leave.
"That's why it's hard to break out and why you hold back for so long and why you hold back from any kind of help that may be possible, because it's the conditioning, whether you realize it or whether you feel in your gut that it's wrong. It's very hard to break that especially when you become used to it your whole life," Josef said.
Josef said that as his family met more people and slowly got to know more of what it was outside of their apartment, he feared what would happen in the future.
"'Do we go back? Do we break away from it forever?'" Josef recalled thinking. "It's a break in your reality and you don't know what's going to happen and you don't really know especially how to feel about it. You don't know that you feel that this is a good thing or if this could just be a road to some [worse] thing."
Though they said their lives have since changed for the better, Govinda said the experience will always be a part of them.
"In a way, it's shaped us for who we are... I don't know how we would've turned out if it had been something with the Turpins we went through," Govinda said.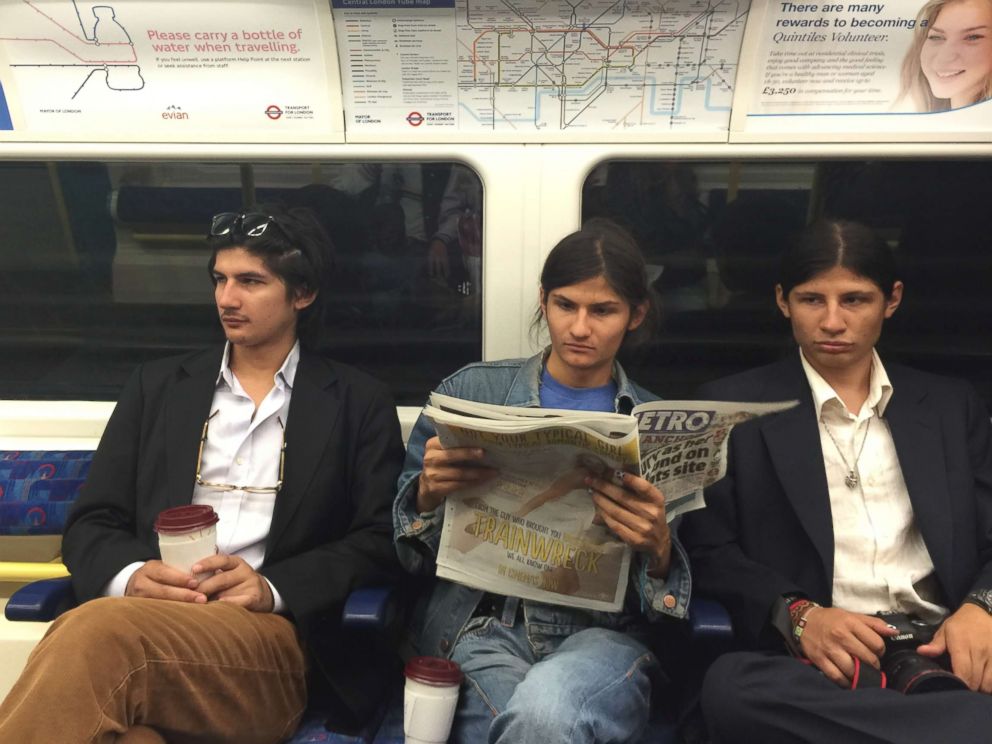 Reisenbichler said she watched as her sons overcame the hurdles of learning "how the everyday little details of a normal society are carried out."
"They had to learn directions and how to go places and what subway lines went where and how to pay for a subway card and how to use the subway card. That was a really big thing, and just things like paying for food in the grocery store or going to buy a notebook … let alone preparing for job applications," Reisenbichler said. "If you've never seen it and you've never dealt with it, it's overwhelming. And I really have to give my children a lot of credit in how extremely well they've just handled everything, and just, you know, bounced through and they've just embraced all of the things that they've had to learn and catch up on, that people who are 10 years old already know normally in our society."
"Some of the hardest adjustments I think mostly is having personal connections with other people because you feel you don't," Josef said. "Your own reality and our reality was so far removed."
"In reality, we're still adjusting," Govinda said.
Today, many of the brothers have moved out of the apartment, and Oscar Angulo no longer lives there.
"My husband is no longer living at the apartment, and there was a big celebration for that. And I am still little by little continuing to work on a memoir of my life and my time with my children. And I'm also in the middle of working on some children's books," Reisenbichler said.
Both Josef and Govinda share an apartment with a friend.
When asked if they had a message for the Turpin siblings, Reisenbichler said, "I would like to say to the family that, don't lose faith and don't lose hope."
"And however hard it will be, don't be afraid to connect, to reach to people," Govinda said.