A woman who allegedly blew through a stop sign at 60 mph in South Carolina told an officer she shouldn't be arrested because she's a "very clean, thoroughbred, white girl," police said.
Lauren Elizabeth Cutshaw was slurring her words, she smelled of alcohol and her eyes were "bloodshot and glossy" when a police officer pulled her over in her 2011 white Ford Fusion in the town of Bluffton during the early morning hours of Aug. 4, according to the incident report.
A blood alcohol test registered at .18 percent, twice the legal limit.
Cutshaw apologized for speeding and running the stop sign, telling him she was on her way to her boyfriend's home after having a "couple" of glasses of wine at a nearby restaurant for her 33rd birthday. But when the officer advised her that she was under arrest for drunken driving, Cutshaw apparently listed multiple reasons why she shouldn't be locked up.
She said she had graduated with honors from a "high accredited university," was a cheerleader, a dancer and a sorority girl. She also repeatedly stated, "My partner is a cop," according to the report.
"I'm a very clean, thoroughbred, white girl," Cutshaw allegedly told the arresting officer. "I'm a white, clean girl."
When the officer, who is also white, asked, "What that had to do with anything?" Cutshaw apparently replied, "You're a cop, you should know that means."
"Making statements such as these as a means to justify not being arrested are unusual in my experience as a law enforcement officer and I believe further demonstrate the suspect's level of intoxication," the arresting officer wrote in the report.
When another officer later discovered marijuana and rolling papers in her car, Cutshaw said she "may have" smoked pot earlier that night, according to the report.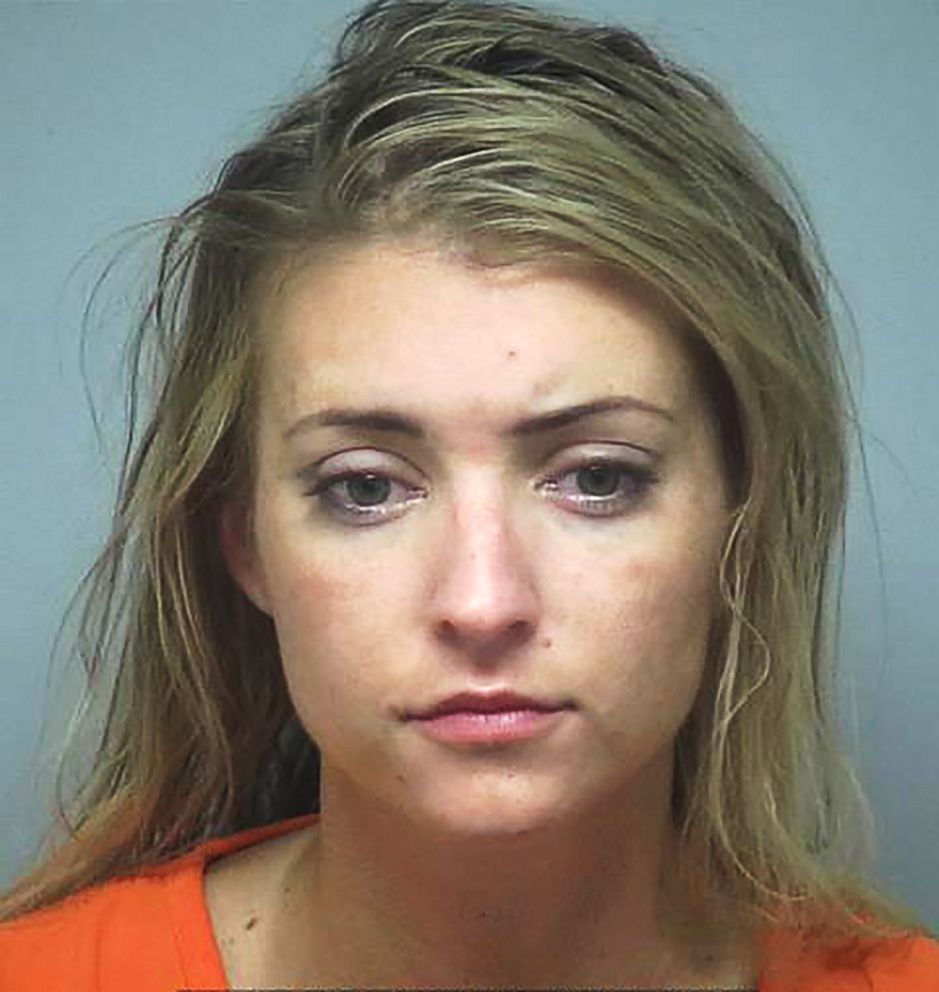 Cutshaw's "clean, thoroughbred, white girl" comment was not heard in footage from the arresting officer's dashboard camera, released by the Bluffton Police Department this week. However, after the officer handcuffed her and placed her in the back of his police car, Cutshaw can be heard pleading with him to "look at my record, it's so clean."
"You know that stop sign that you blew through at 60 miles per hour? There was a car that almost went through it right before you did. If they hadn't seen you coming, you would have T-boned them, you could have killed somebody," the officer tells Cutshaw as he drives her to the county jail. "And instead of a DUI, this would be a felony DUI, you're looking at 25 years."
"I've never been arrested, can't you see that in your system?" Cutshaw says. "Can't you see, I graduated from a really good university, I was almost valedictorian."
"I don't wanna know what it's like," she says about going to jail. "I'm a pretty girl. Please don't make me go in there."
Cutshaw was charged with driving under the influence, speeding, disregarding a stop sign, simple possession of marijuana and possession of drug paraphernalia. She is scheduled to appear in municipal court Oct. 30, police said.
It was not immediately clear whether Cutshaw had obtained legal representation.