A woman who desperately fought off alleged thieves trying to steal $75,000 she had just withdrawn from a bank was assaulted and run over by the vehicle they were driving, Texas authorities said.
The unidentified victim was targeted by the alleged thieves Friday after leaving a local bank and taking the money back to her business on U.S. 290 in Harris County, according to ABC station KTRK in Houston.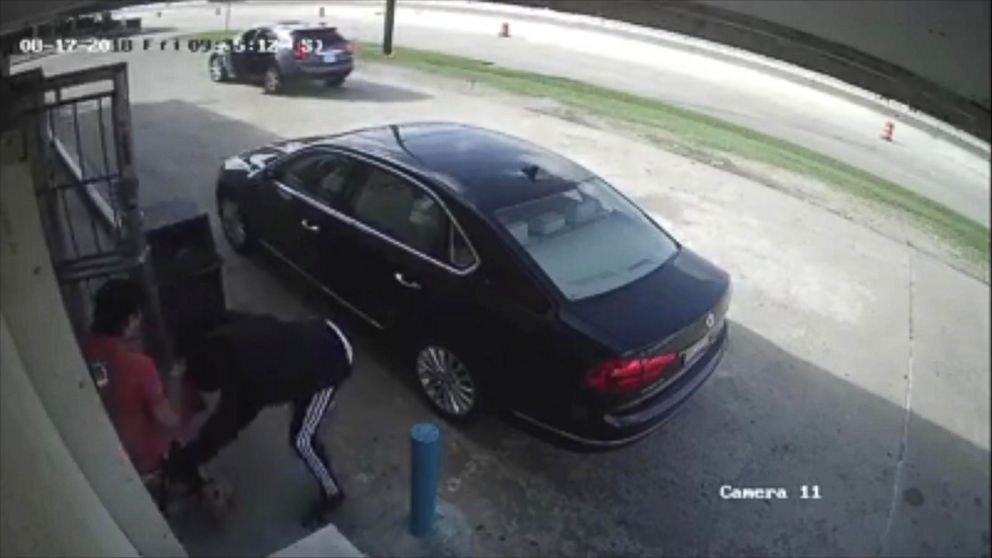 "She was followed from the bank to the business by these two robbers who drove in separate cars," Mark Herman, a spokesman for the Harris County Constable Precinct 4, told the station.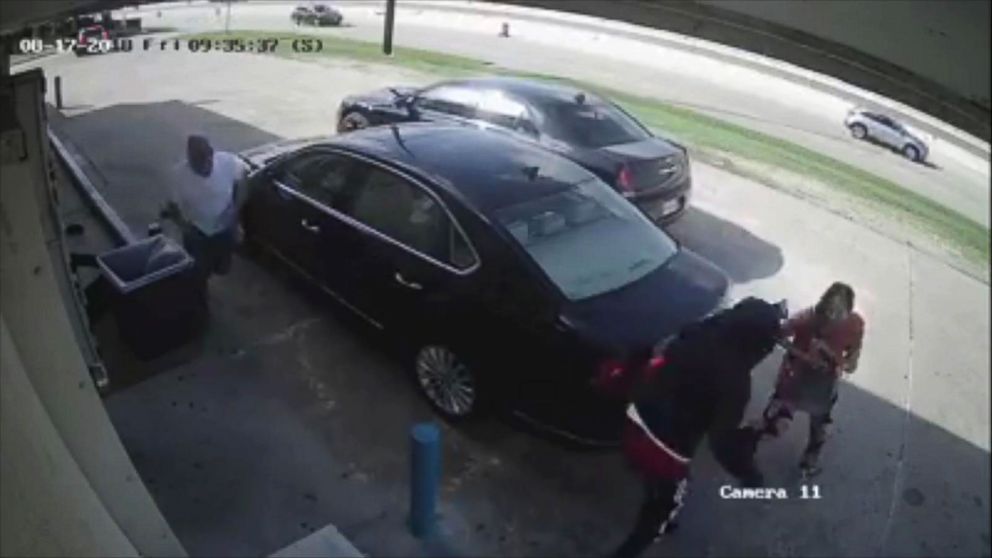 That's when one of the suspects, Davis Dowell Mitchell, 31, allegedly ambushed the woman and tried to rip her purse from her, according to Precinct 4. A struggle ensued, and the woman's husband jumped into the fracas to help his wife, police said.
But Mitchell's alleged accomplice, Travonn Johnson, drove up in a black Chrysler 300, exited the vehicle, and began assaulting the victims, according to authorities.
After failing to get the woman to give up the purse, Johnson allegedly hopped back into the vehicle and reversed it -- with one its rear tires running over the woman, police said.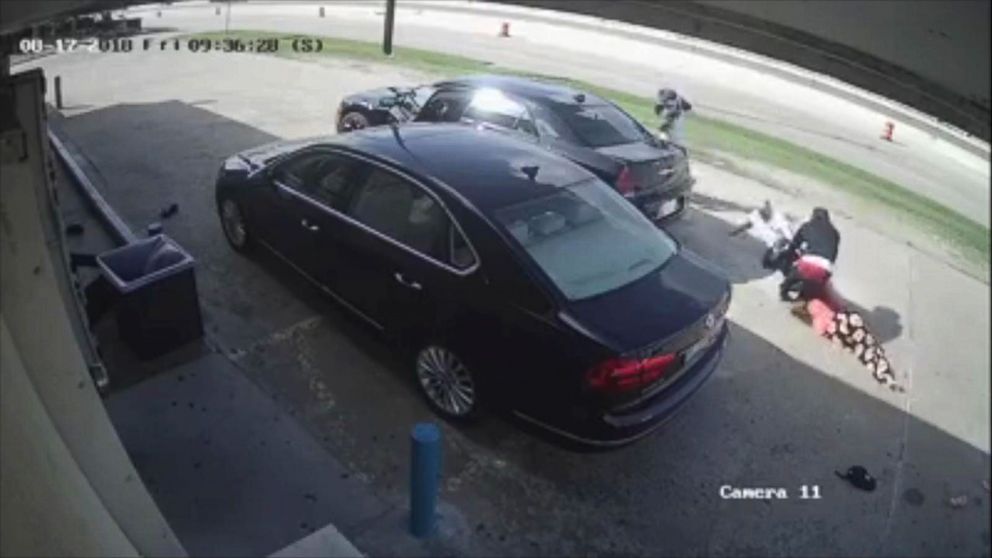 Mitchell and Johnson then fled with the purse, police said.
The woman was taken to a local hospital, where she is in critical condition, police said. Her husband is also hospitalized, KTRK reported.
Meanwhile, a deputy with Precinct 4 who was on patrol in the area, witnessed the struggle, and later arrested Mitchell. The stolen $75,000 was recovered, too, KTRK reported.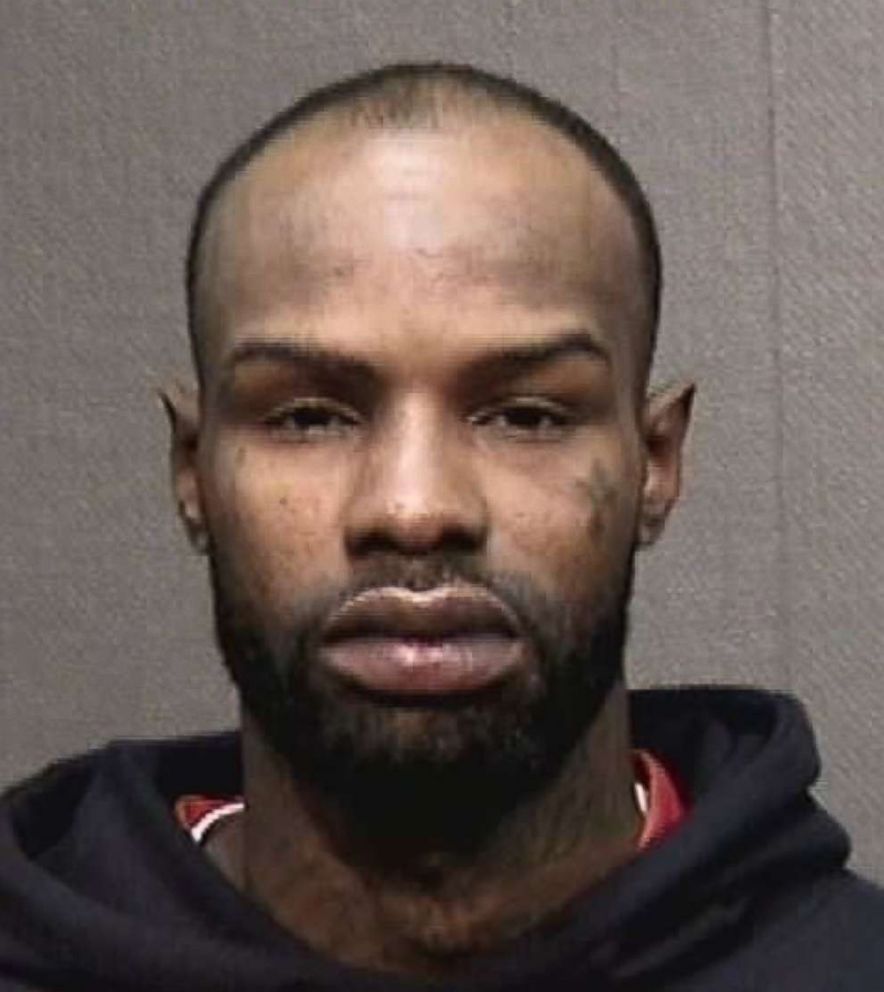 He was charged with aggravated robbery with a deadly weapon without bond, according to Precinct 4.
"He will sit in jail until his trial," Herman said.
It was not immediately known if Mitchell had legal representation.
Police are still looking for Johnson.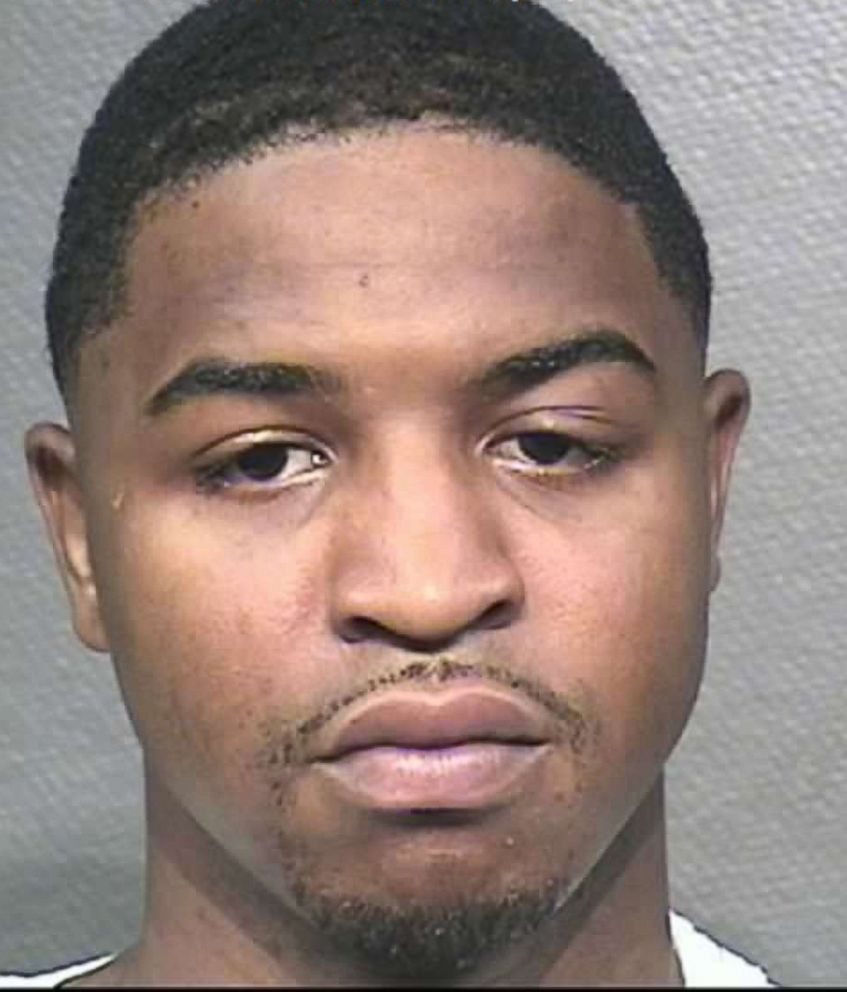 "He is currently WANTED," the precinct tweeted Saturday evening.