Woman who falsely accused Texas state trooper of sexual assault could face charges
The district attorney's office will decide whether to file charges against her.
A Texas woman could face charges for falsely accusing a state trooper of sexual assault who had arrested her for drunk driving, authorities said.
Sherita Dixon-Cole, 37, of Grapevine, Texas, was stopped in her white Chevrolet Malibu early Sunday morning by Texas Department of Public Safety officer Daniel Hubbard, who said in an affidavit that her driving was "erratic and unsafe for the roadway" and it took "several miles" to pull over the vehicle. Hubbard said he administered multiple field sobriety tests and found what he believes was vodka in two open containers in the backseat and a cup in the driver's seat of Dixon-Cole's car.
Hubbard then arrested Dixon-Cole for driving while intoxicated and transported her to Ellis County Jail in Waxahachie, Texas, according to the affidavit obtained by ABC News.
The following day, Dallas-based civil rights attorney Lee Merritt released a statement revealing Dixon-Cole's startling allegations. She claimed Hubbard repeatedly told her she could be released in exchange for sexual favors. When she told him no, she claimed the highway patrol trooper sexually assaulted her outside and inside of his police cruiser during a prolonged arrest, Merritt said in the statement Monday.
Dixon-Cole was released from jail Sunday night after her family posted the required bond, according to Merritt.
Her story was quickly picked up by multiple news outlets and widely shared on social media.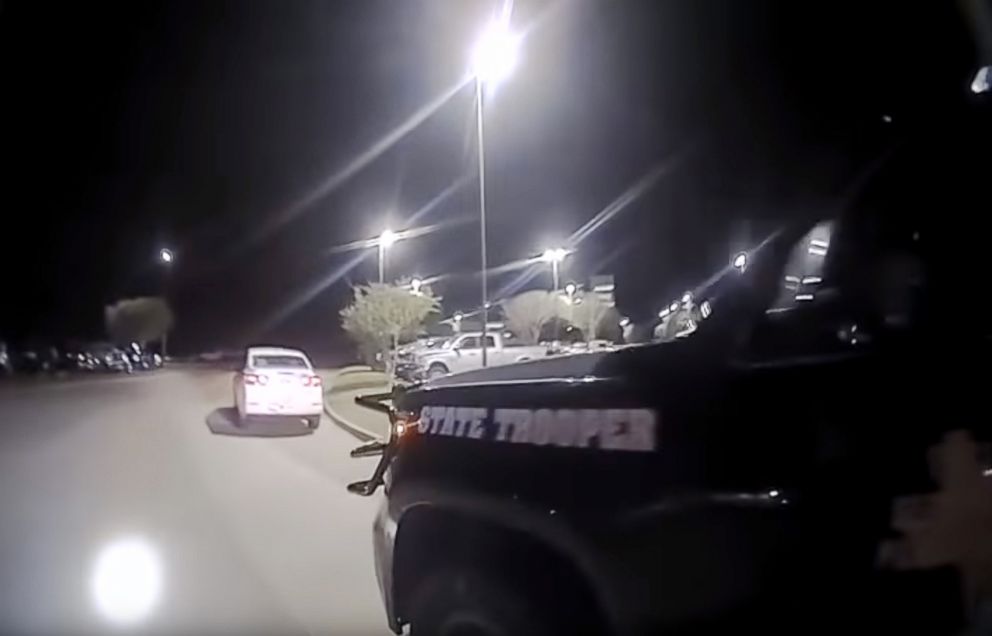 In response to her claims, the Texas Department of Public Safety said it immediately checked footage from the trooper's dashboard and body cameras and then presented the video to the Ellis County and District Attorney's Office for review. On Tuesday, they released nearly two hours of video captured by Hubbard's body camera that contradicts Dixon-Cole's allegations.
"Following the arrest, spurious and false accusations related to this traffic stop were made against the Texas trooper," the Texas Department of Public Safety said in a statement. "The video shows absolutely no evidence to support the egregious and unsubstantiated accusations against the trooper during the DWI arrest of the suspect. The department is appalled that anyone would make such a despicable, slanderous and false accusation against a peace officer who willingly risks his life every day to protect and serve the public."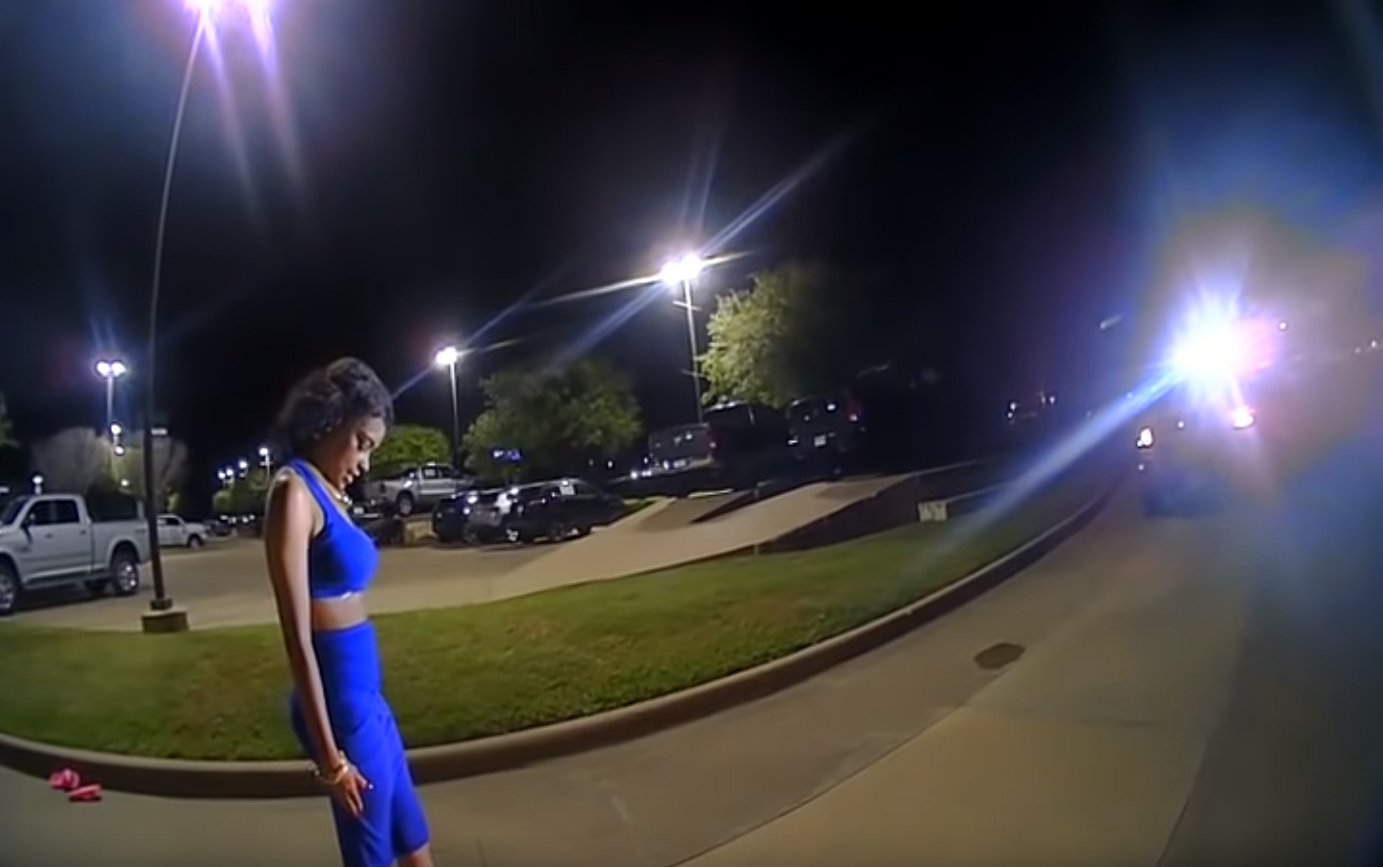 After watching the video, Ellis County and District Attorney Patrick Wilson said, "What happened to that officer is a shame."
"I see an officer who conducts himself exactly as society demands police conduct themselves today: Beyond reproach," Wilson told ABC affiliate WFAA in Dallas. "Tragically, that officer still was publicly and maliciously persecuted."
Wilson said there was "no apparent motive" for the claims against the trooper, and he's "flabbergasted" as to how the story came out. He said his office is "investigating the possibility" of charges against Dixon-Cole.
Assistant Ellis County and District Attorney Ann Montgomery told ABC News in a statement Thursday that "a decision whether to file charges against Dixon-Cole has not been made at this time."
"Our office is still investigating to determine exactly what was said and to whom it was said," Montgomery added.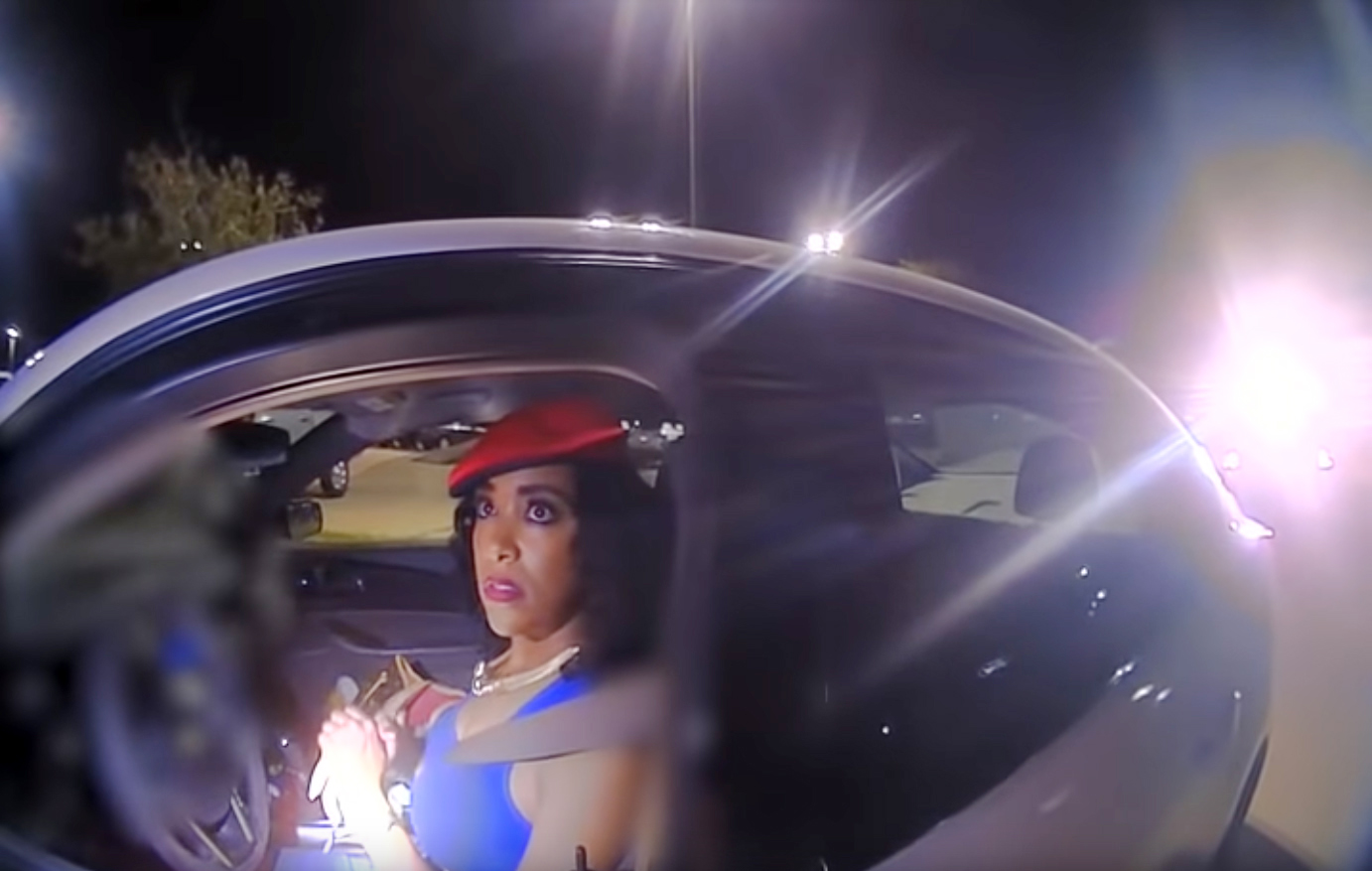 Dixon-Cole's attorney said in a statement Wednesday that the footage "directly conflicts" with his client's accusations and there's no "readily apparent evidence" of tampering. He apologized for "amplifying these claims."
"Officer Daniel Hubbard seems to comport himself professionally during the duration of the traffic stop and arrest and -- without more -- should be cleared of any wrongdoing," Merritt said in the statement. ""It is deeply troubling when innocent parties are falsely accused and I am truly sorry for any trouble these claims may have caused Officer Hubbard and his family. I take full responsibility for amplifying these claims to the point of national concern."
Merritt noted that his law firm "regularly receives hundreds of complaints of abuse from across the nation" and is "obligated to filter these messages thoroughly" before publicizing them.
"It is our responsibility to call for swift, transparent and thorough investigation into any such accusation," he added. "Our calls for professionalism and adherence to protocol, however should not be misconstrued as a rush to judgment. To the contrary, our goal in presenting claims of misconduct is to arrive as quickly and as accurately as possible to the truth."
Merritt thanked members of the community who called for transparency and justice in the wake of his client's claims.
"However, in this matter it seems your righteous vigilance was abused," he said.
Dixon-Cole could not be reached for comment Thursday.