— -- Houston police have arrested a woman they said recently suffered a miscarriage for the killing of a mother who'd given birth weeks earlier, officials said Thursday. The victim's 6-week-old baby was found safe at a Houston apartment complex earlier this morning, police said.
Erika Jisela Miranda-Alvarez, 28, has been charged with capital murder in the death of Carolina Miranda Flores, 33, who was found stabbed to death Tuesday morning, Houston Police Chief Art Acevedo said during a press conference today. Flores' 6-week-old daughter, Shamali Flores, was recovered a little after 1 a.m. Thursday morning by police and was "very healthy and unharmed." She was transported to a local hospital as a precaution but is "doing well" and is in the custody of Child Protective Services.
Miranda-Alvarez has not yet entered a plea.
Acevedo said Miranda-Alvarez "recently had a miscarriage, which she was attempting to hide from her boyfriend." The boyfriend has not been charged, although he is still under investigation, police said.
A family member discovered Flores, 33, dead with multiple stab wounds in a northeast Houston apartment Tuesday morning, and her daughter, Shamali, was nowhere to be found, authorities said.
Miranda-Alvarez was friends with the victim's brother, police said. Investigators had theorized that the suspect might be a woman who had recently lost a baby, Acevedo said.
"This woman was due to have a baby [this] January and she lost that baby, never was able to deliver that baby," Acevedo said. "She continued to fake her pregnancy with loved ones and then at some point, actually on Dec. 19, she went to the home of our victim and brutalized her and murdered her."
Acevedo had said at a press conference on Wednesday that the suspect was likely familiar with the family and the neighborhood and could be a woman who "may present the child as her own."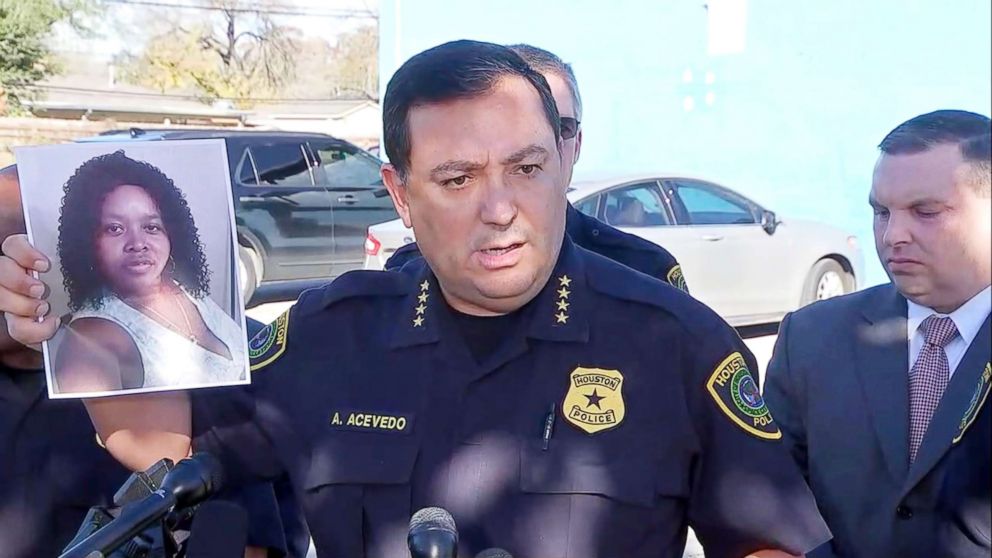 Acevedo described the case as a "tough one" to fathom considering the approaching Christmas holiday, and previously called on the public to contact authorities in the event that they have heard or seen "anything suspicious."
Suspicious activity could include someone who "all of a sudden has a child," especially if there is no previous knowledge of that person being pregnant, Acevedo said.
Acevedo praised those who had come forward to share information with police for their help in arresting a suspect.
"Everything that our outstanding investigators theorized turned out to be true, but a big part of that relied on community policing, community trust. Because a lot of those early interviews we did in that [apartment] complex helped clue us in on what we were dealing with," Acevedo said.
He added that police worked with people who shared information regardless of their immigration status to solve the case. Acevedo had previously acknowledged that there is "mistrust" from members of the immigrant community toward police and stressed that people could share information anonymously with police.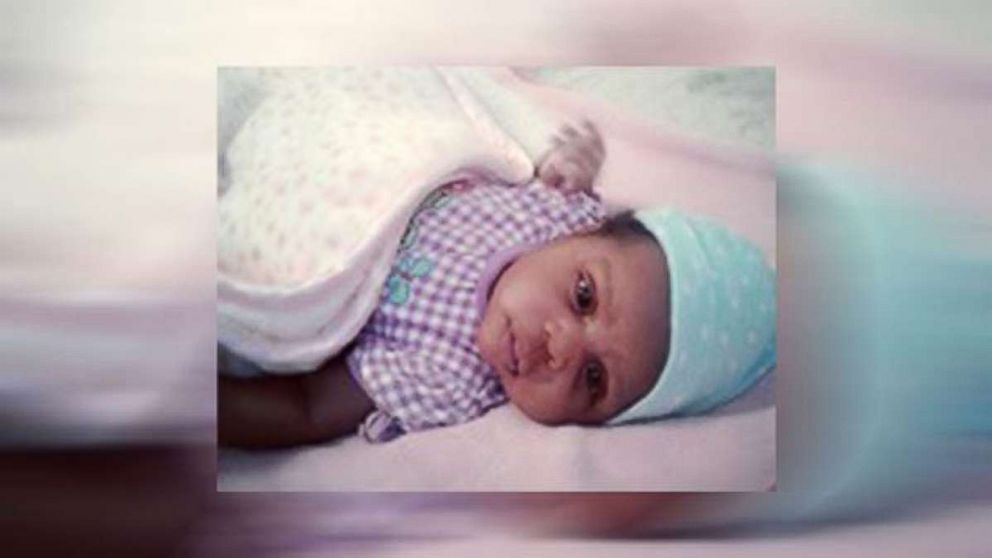 "We want to make sure that people understand that our one focus ... our only goal is to bring justice to this family and that baby back to where [she] belongs," Acevedo said earlier in the investigation. "We're not interested in anybody's immigration status."
Flores was an undocumented immigrant from Honduras, her cousin, Jenny Lopez, told ABC Houston station KTRK.
Police believe Flores died between 6:30 a.m. and 10:30 a.m. local time at the Magnolia Cove Apartments on Goodson Drive, Acevedo said, and an AMBER Alert was issued shortly after.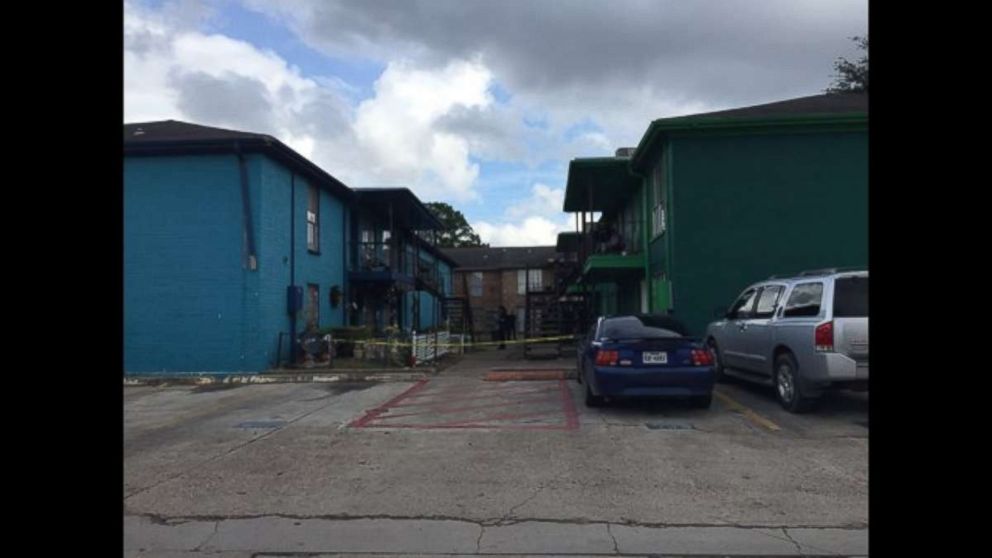 The baby's father, 34-year-old Marcos Mariano Tomas Palacios, was initially a person of interest in the case.
When investigators located Palacios in San Antonio, Texas, he did not have the child and denied any involvement in Flores' death, police said.
The FBI deployed a rapid abduction response team as well as bloodhounds to aid in the search for baby Shamali, Douglas Williams, assistant FBI special agent-in-charge, said at Tuesday's press conference.
On Thursday, Acevedo expressed law enforcement's relief that baby Shamali was found safe and said that investigators are working to piece together "this entire complex puzzle" in order to secure a conviction.
"We owe that to the family of this little baby, to her older brothers and sisters -- she has three of them -- and we obviously owe it to the deceased victim and her extended family," Acevedo said.
ABC News' Karma Allen contributed to this report.