A New Jersey woman who reported racist, threatening messages sent to her on Facebook from a man in Kentucky may have thwarted a school shooting when she reported the posts to authorities in both states, according to officials.
Kentucky State Police received a complaint from the woman on Wednesday, stating that the man -- who resides in Anderson County -- was harassing her on social media, Sgt. Josh Lawson of the Kentucky State Police public affairs division said in a press conference last week.
In one of the messages, the suspect, 21-year-old Dylan Jarrell, allegedly called the woman a "wanna be black woman" and told her he hopes her "black children get hung for you being so stupid," Koeberle Bull, the woman who reported Jarrell to authorities, told The Washington Post.
Other messages allegedly read, "There's no such thing as white privileged" and "please you and your monkey children go die."
Bull, who is white, reported the messages because she was worried for her three biracial children, she told The Post. While Bull's Facebook page shows her with her three children, ages 8, 11, and 16, she does not know why Jarrell targeted her, she told the newspaper.
After combing through Jarrell's social media account and finding other concerning posts, police encountered him as he was backing out of his driveway Thursday afternoon and "found evidence of a credible and imminent threat" to the Shelby and Anderson County School districts after interviewing him, Lawson said.
Officers also found a firearm, more than 200 rounds of ammunition, a Kevlar vest, a 100-round high-capacity magazine and a detailed plan of the attack in Jarrell's possession, Lawson said.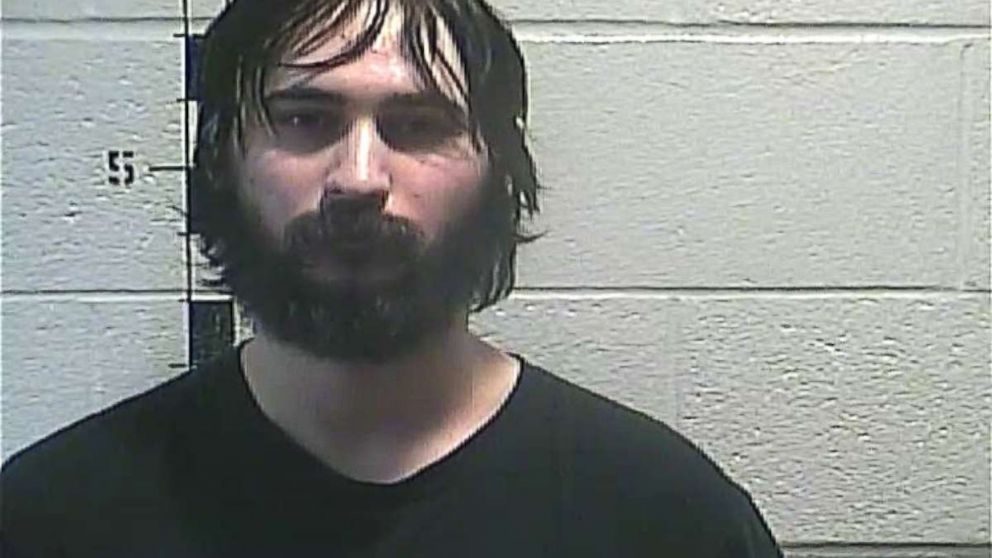 After executing a search warrant on Jarrell's home and electronic devices, investigators also found that he had searched "how to successfully conduct a school shooting," Lawson said.
Jarrell was charged with two counts of second-degree terroristic threatening and one count of harassing communications, Lawson said. He is currently being held at the Shelby County Detention Center without bond, jail records show.
In May, the FBI questioned Jarrell over threats made on social media to a school in Tennessee, according to Kentucky State Police.
ABC News could not immediately reach an attorney for him.
Kentucky State Police Commissioner Rick Sanders commended the New Jersey woman who reported the violent content of Jarrell's alleged messages and the federal and local law enforcement agencies involved for the swift investigation.
"We often hear from the community, 'Well, why should I call the police? You guys aren't gonna do anything,'" Sanders said. "This is an example of how, when you call the police, and we work closely together, we do something about it."
Jarrell allegedly "had it in his mind to go to schools and create havoc," Sanders said, adding that law enforcement has "every reason to believe" he was backing out of the driveway in an attempt to commit the "heinous act."
"He had the tools necessary, the intent necessary, and the only thing that stood between him and evil ... is law enforcement," Sanders said.
The motive behind the alleged threats is unclear. Anderson County Schools Superintendent Sheila Mitchell told The Post that Jarrell was not enrolled in the school district but completed a general education development class in 2016.