— -- Anissa Cruz, 21, vividly remembers the day retired firefighter Stephen McNally rescued her from a Bronx fire on June 9, 2002.
Lt. McNally, who at the time worked at FDNY Engine 75 and Ladder 33, searched the burning apartment and found a woman who was semi-conscious. The woman told him her 6-year-old daughter, Anissa, was still in the apartment.
He located Cruz and carried her to safety. Both Cruz and her mother suffered smoke inhalation and burns. Cruz's father, however, died in the fire.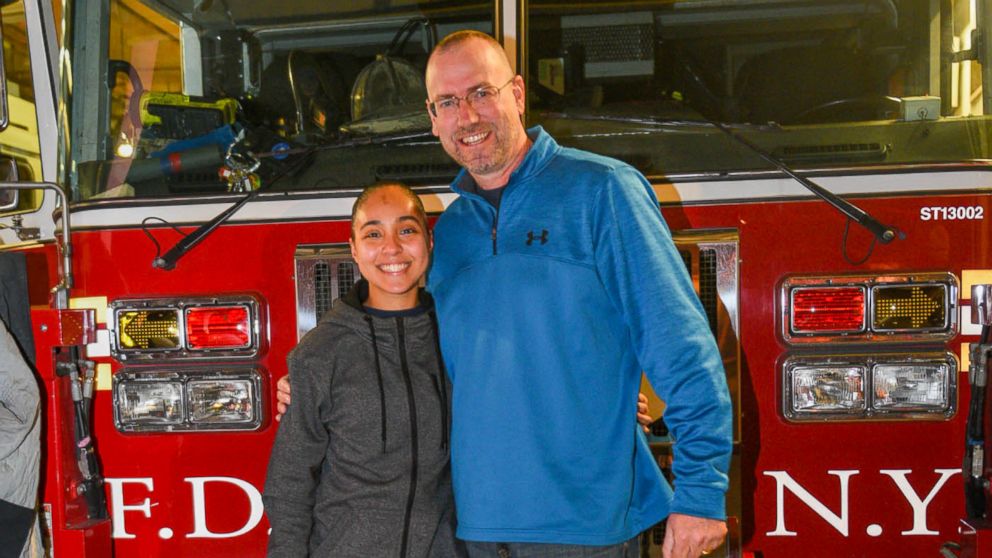 "That event stuck with me and since that day, I have gained so much perspective," Cruz said in a Facebook post published on the FDNY's page.
While visiting family in the Big Apple this week, Cruz, who lives in Florida, wanted a chance to meet the man who saved her life and tell him that she just graduated from the fire academy at Indian River State College.
"Seeing her now and seeing all of her accomplishments is overwhelming," McNally said. "I am happy for her and the choices she has made. It is fantastic. She is making a difference, trying to help people, and that is awesome."
The FDNY recorded the reunion and posted it on its Facebook page.