A large crowd of good Samaritans in Boston came to the aid of a woman whose leg got stuck between a train and the platform.
The crowd of riders on the platform grew and grew, as one after another rushed to help her get her leg out of the gap, according to the Boston ABC affiliate WCVB.
Dozens of people helped push back the train to give her space to pull her leg from the gap.
Minutes later the woman was able to free her wounded leg, according to a video of the accident released by the Massachusetts Bay Transportation Authority (MBTA) on Monday.
"More and more crowds gathered," witness Peter Shamon told WCVB. "After a while, it was probably a couple hundred people gathered out there on that platform."
Shamon told WCVB it was a constant push, and the power of teamwork from rider helped free the woman from having her leg trapped in the platform.
"It happened like that, it was five seconds and she was out," Shamon told the affiliate.
During one heartbreaking moment of the life-or-death drama, the victim implored her rescuers not to call 911 because she said she couldn't afford the cost of the ambulance, the Boston Globe reported.
Boston Globe reporter Maria Cramer live-tweeted from the scene.
"Awful scene on the orange line," Cramer wrote. "A woman's leg got stuck in the gap between the train and the platform. It was twisted and bloody. Skin came off. She's in agony and weeping. Just as upsetting she begged no one call an ambulance. "It's $3000," she wailed. "I can't afford that."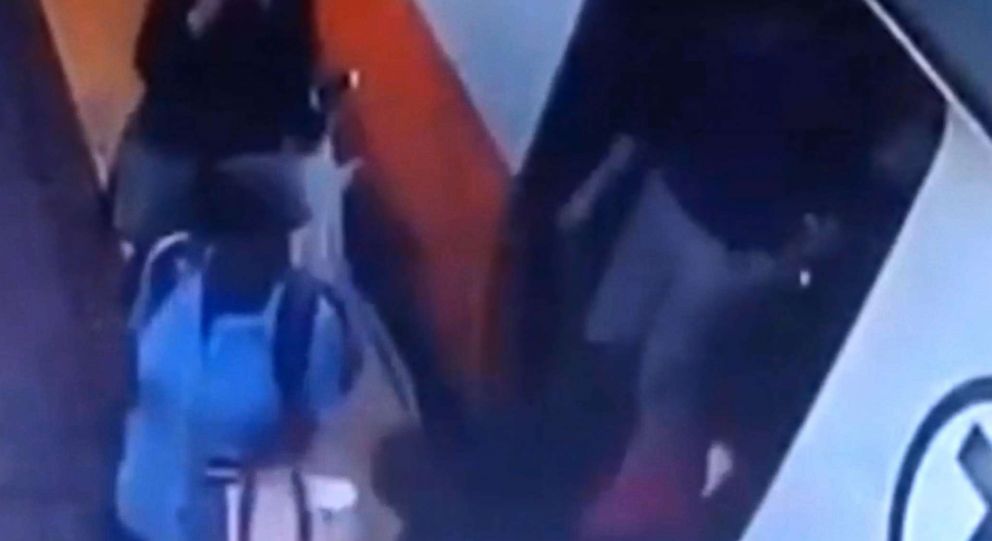 The MBTA said the woman had a pretty bad cut on her leg and was taken to the hospital, according to WCVB.