— -- A heart-stopping assault at a Southern California nail salon was caught on video, showing women throwing chairs at their attacker in a "fight for their life," according to police.
At 10 a.m. local time Wednesday, a man went into a Los Angeles salon and "began hitting three women inside for no reason," the Los Angeles Police Department said in a news release.
The video shows the man hitting and punching one victim before another woman smacks him with a chair.
The assailant doesn't stop, throwing a woman to the ground.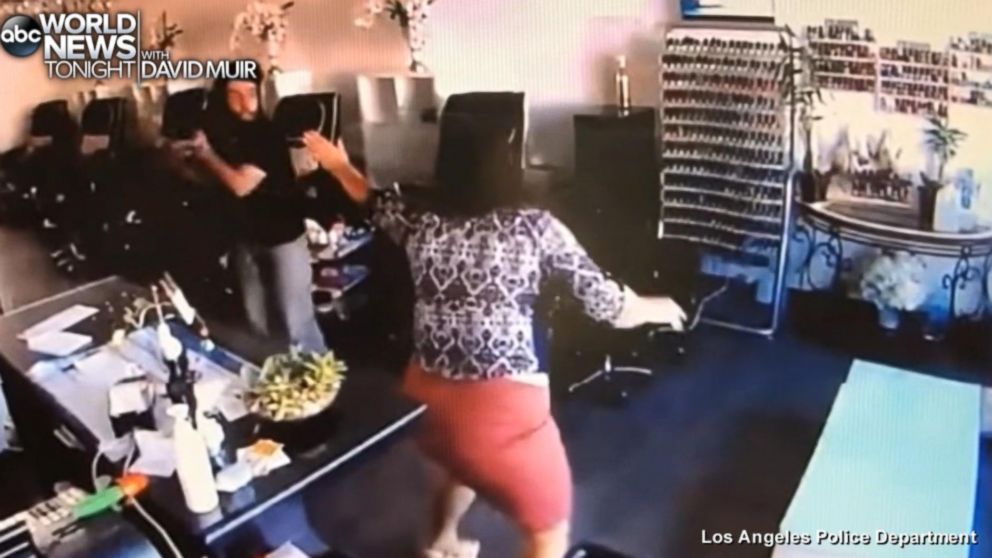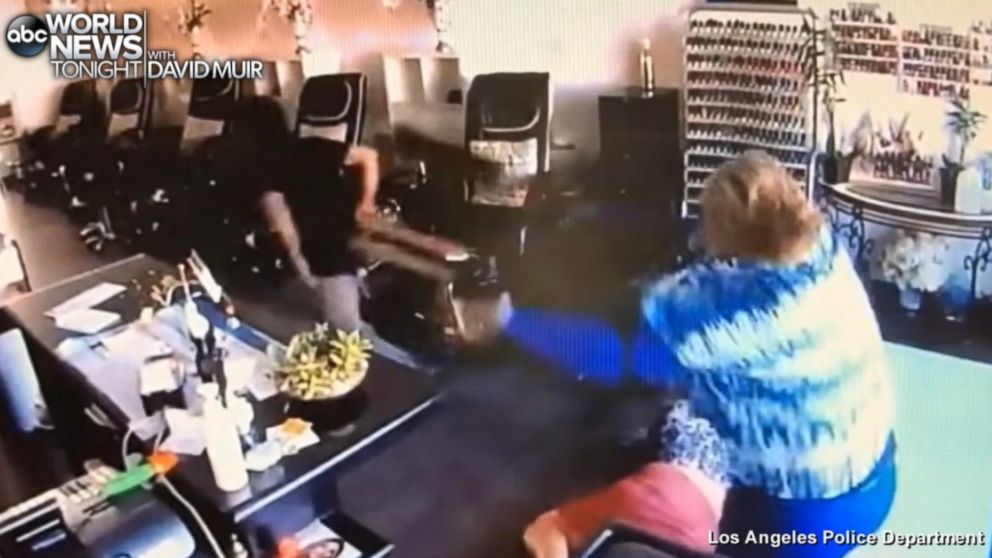 When the suspect is struck again with a chair, he runs across the empty nail salon, but then comes back full-force toward victims, lunging at them with another chair.
"The victims were involved in an intense fight for their life with the dangerous suspect," police said.
But the victims didn't back down and hit back with chairs of their own.
Then employees from another business came and apprehended the suspect, according to police.
The suspect, 25-year-old Gustavo Aranda, was determined to be responsible for a carjacking that occurred less than two hours before the nail salon attack, police said.
Just before 8:30 a.m. Wednesday, Aranda allegedly "shouted obscenities" at a man, chased him and hit him until he fell to the ground, police said. Aranda then allegedly fled in the victim's car, police said.
Aranda was arrested for carjacking and has not yet appeared in court, police said today.
Detectives are asking for the public's help in identifying additional victims and finding the car stolen in the carjacking, police said. The missing car is described as a 2007 gray Toyota 4 Runner.