When you work in an investigative unit, the stories you tell rarely have a happy ending. We cover attacks, shootings and disasters; crime, corruption and coverups; everything from foreign threats to our democracy to the scam artist who wants to separate you from your paycheck.
This story seemed to fit a familiar mold. In 1973, an arsonist set fire to a popular gay bar in New Orleans' French Quarter called the UpStairs Lounge, killing 32 people and injuring many more. The fire effectively outed what was previously a deeply closeted Deep South gay community and exposed, in the city's response to the tragedy, pervasive prejudices in the famously live-and-let-live Big Easy.
It was the largest mass murder of LGBTQ citizens in United States history until the Pulse nightclub massacre in 2016, but we had never heard of it. We wanted to know why. Using Robert W. Fieseler's recently published book Tinderbox: The Untold Story of the UpStairs Lounge Fire and the Rise of Gay Liberation as our guide, we contacted survivors, family members, first responders, activists and journalists and discovered stories of unimaginable pain.
WATCH: The ABC News original documentary 'Prejudice & Pride: Fire at the UpStairs Lounge,' now streaming on abcnews.com/features and the ABC News app.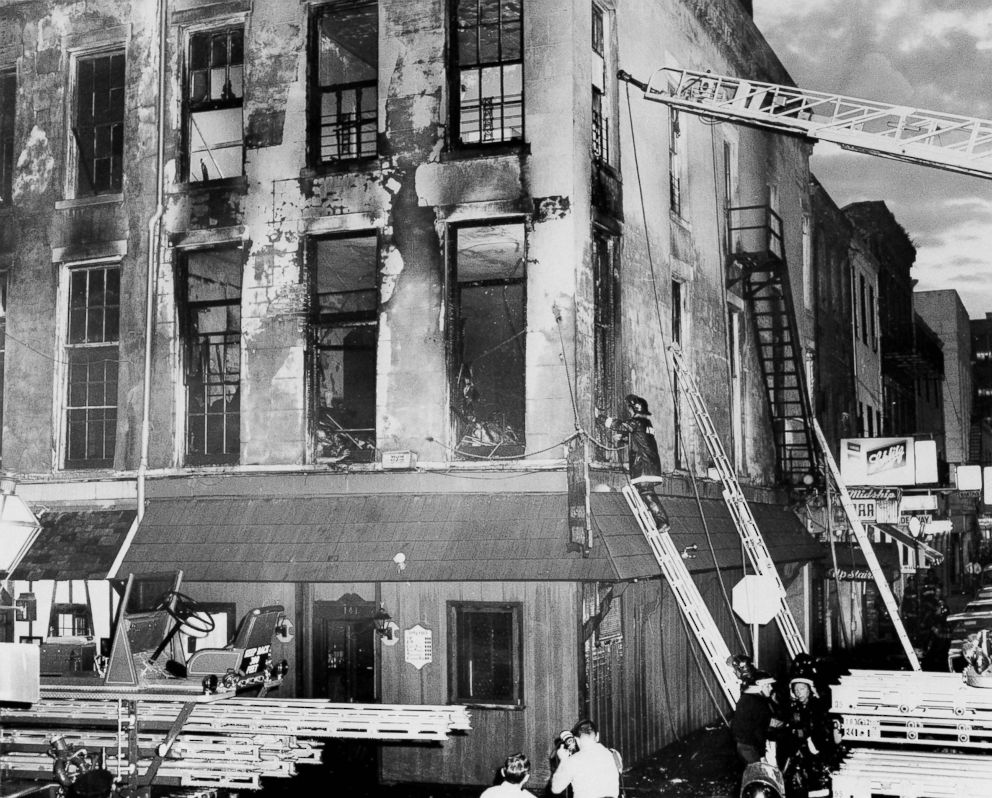 There was Duane Mitchell, 11 at the time, whose father Mitch dropped him and his younger brother at the movie theater while he and his lover stole away for a quick drink at the UpStairs Lounge. The children watched The World's Greatest Athlete over and over and over again as they waited for a father who would never return.
"Everybody's so outraged about it now," Mitchell said. "Where were they then? Nobody wanted to talk about it. It was like my dad and all those other people never existed."
There was Buddy Rasmussen, the beloved bartender, who many hailed as a hero for his actions in leading so many bar patrons to safety. Rasmussen avoids interviews, and he declined to speak to us for our film, but a friend reportedly said that Rasmussen remains wracked with guilt over those he could not save.
"I remember visiting with him somewhere," Steven Duplantis said, according to Fieseler, "and him just about breaking down and saying, 'There's so much more I coulda done, half my fault.'"
And there was the Rev. Bill Larson, the pastor of the local chapter of the gay-friendly church that met in the bar, whose attempt to escape the blaze ended with his charred corpse hanging from a second-floor window for all passersby to see. A local photojournalist captured the gruesome image, which served as a reminder to the local gay community of society's measure of their worth.
"That's the fact, that Bill Larson's body ... tragically hanging out of the window," said Frank Perez, a local historian, "served as a metaphor to remind the gay community, 'Hey, you better not make waves. We're gonna leave you hanging, too.'"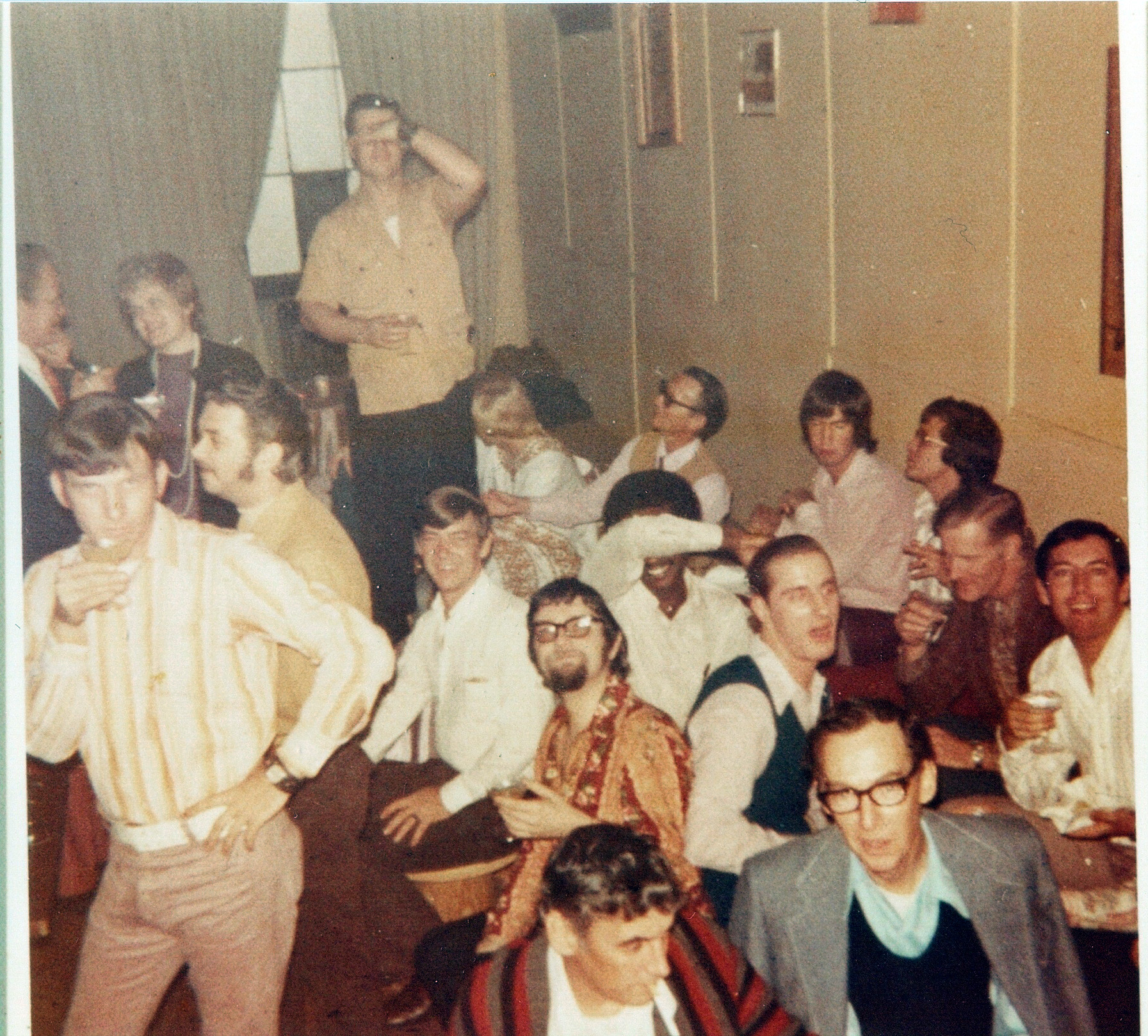 But we also discovered stories of another kind, stories of resilience in the face of tragedy, the quality that has come to define post-Katrina New Orleans and its inhabitants.
There was Stewart Butler, who, according to The UpStairs Lounge Arson by Clayton Delery-Edwards, was inspired by the fire to enter a life of activism, organizing local efforts within the then-nascent gay liberation movement. There was Ricky Everett, who refused to let his loss diminish his faith, believing that God "laid a blanket" over him, sparing him for no less a purpose than to carry the message that "He loves us just as much as anybody else." And there was Marilyn LeBlanc-Downey, who was left to wonder what had become of her brother Ferris LeBlanc until 2015, and has been working, alongside her son Skip Bailey and his wife Lori, to bring Ferris' discarded remains home to California ever since.
In this family's desperate search for Ferris, a World War II veteran whose mysterious disappearance had long troubled those who cared for him, a painful story that had been locked in the past suddenly burst into the present. So we did what we do best. We pulled documents. We pestered public and private officials. We called lawmakers.
WATCH: The ABC News original documentary 'Prejudice & Pride: Fire at the UpStairs Lounge,' now streaming on abcnews.com/features and the ABC News app.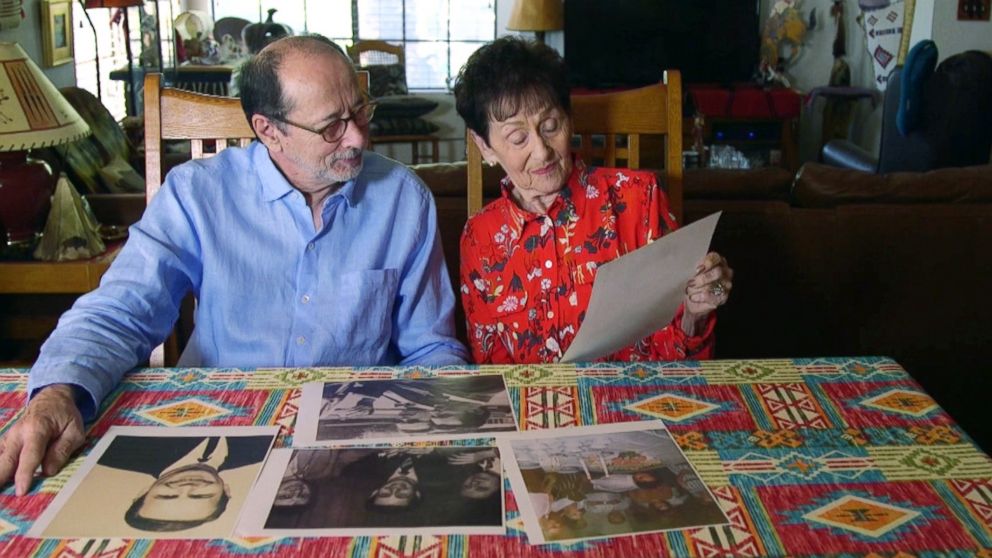 The search brought us to the outskirts of New Orleans, to a private cemetery called Resthaven, which was once contracted by the city to perform burials of New Orleans' indigent and unclaimed. It was in this potter's field -- in Panel Q, Lot 32, Skip was told -- that Ferris was buried in 1973.
One question remains: Where is Panel Q, Lot 32? Both Resthaven and the city say their records, including any maps of the property, were destroyed in Hurricane Katrina. We heard rumors of a man -- a former cemetery employee and grave walker of sorts -- who could mark the plots in paces from a tree, but he has yet to come forward. According to one interested lawmaker, the key could lie in the only surviving video of the burial -- just a few seconds of grainy news footage -- which could be used to triangulate the site of the burial.
"I believe we will get this veteran home," said Rep. Clay Higgins, a Republican from Louisiana who has taken up the cause. "This is just a beautiful reflection of an American family's love, and I think we can all take note of that and ask ourselves, 'Would we put this kind of energy into finding our long-lost relative?' ... I believe that we would."
Marilyn and her family are now closer than they have ever been to finding Ferris. Success in this endeavor would not be a happy ending. But after 45 years of searching, it's the only ending we can hope for.