— -- Two teenagers have died and 18 other people are wounded after a shooting at a Kentucky high school this morning, Kentucky Gov. Matt Bevin said.
The suspect, a 15-year-old male student, was taken into custody, Bevin said.
Sixteen people suffered gunshot wounds, including the two victims who died, officials said.
A 15-year-old girl, later identified as Bailey Nicole Holt, died at the scene and a 15-year-old boy, later identified as Preston Ryan Cope, died at the hospital, officials said.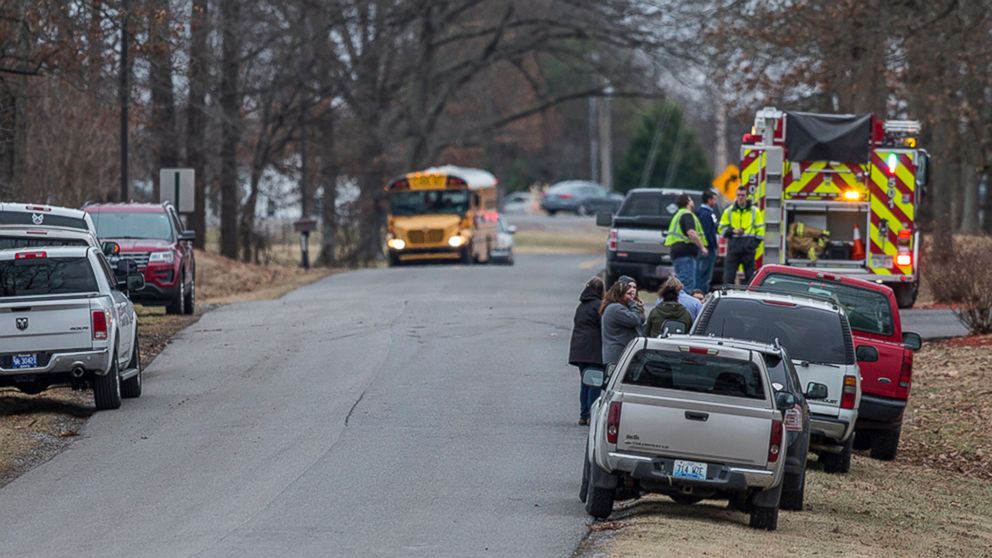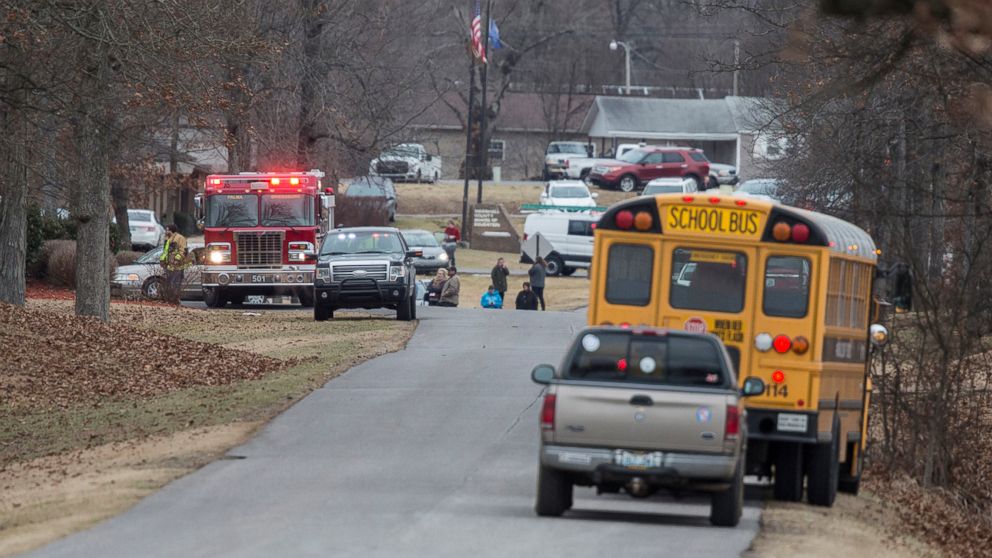 The shooting took place just before 8 a.m. local time at Marshall County High School in Benton, Kentucky, about 120 miles northwest of Nashville, Tennessee.
According to The Associated Press, 16-year-old Lexie Waymon said, "I blacked out. I couldn't move. I got up and I tried to run, but I fell. I heard someone hit the ground. It was so close to me. ... I just froze and did not know what to do. Then I got up and I ran."
Waymon ran to McDonald's, struggling to breathe, the AP said. "All I could keep thinking was, 'I can't believe this is happening,'" she said, according to the AP.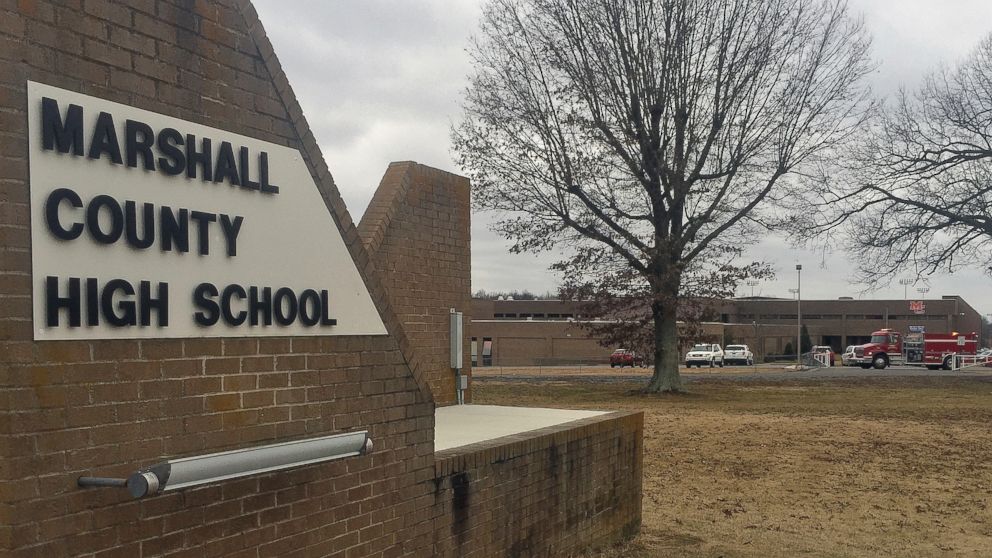 The scene has been secured, the state police said. It's believed that everyone who was injured was a student.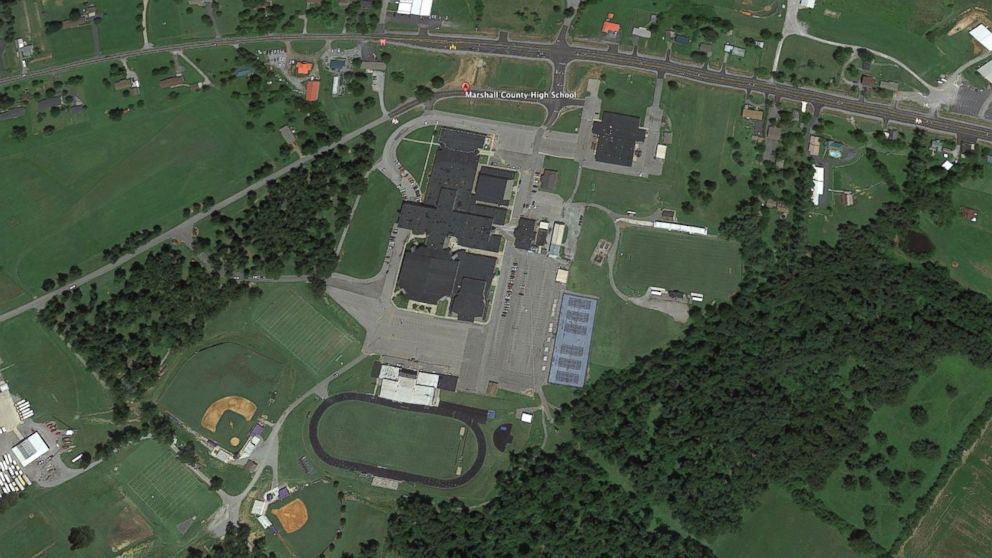 Five of the victims were taken to Vanderbilt University Medical Center in Nashville, officials said.
Among the patients was the 15-year-old boy who did not survive; he was shot in the head, doctors said.
"Of the four remaining victims at Vanderbilt, three are in critical but stable condition and one is in stable condition," the state police said late Tuesday.
The suspect will be charged with two counts murder and multiple counts of attempted murder, according to Rick Sanders, Kentucky State Police commissioner.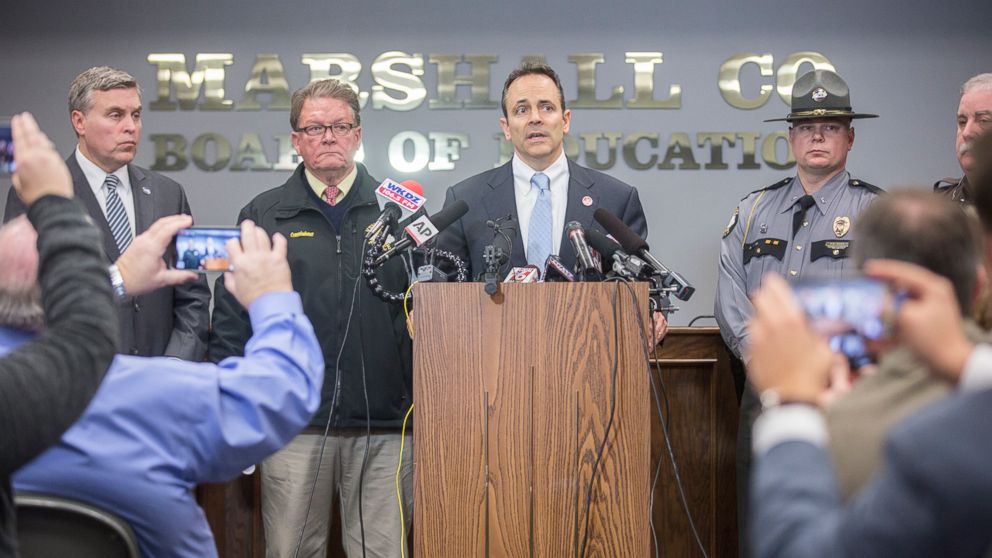 One student told ABC affiliate WHAS in Louisville that he was in the library when he heard what sounded like a fight.
"Someone was hitting on the window. I took off my headphones and turned around and everyone was just broken up, they were running. I saw the flashes from the gunshots and by that time I was just running," he said. "We all started running toward the library office, and once we got in there, we just shut the lights off, sat down, locked the doors. We were taught what to do in a lockdown scenario and that's what everybody did."
Parent Barry Mann told the AP his 14-year-old son called him as soon as he ran out of the school.
"It sounded like his heart was in his throat," Mann said, according to the AP.
"All the parking lots were full with parents and kids hugging each other and crying and nobody really knowing what was going on," local business owner Dusty Kornbacher told the AP.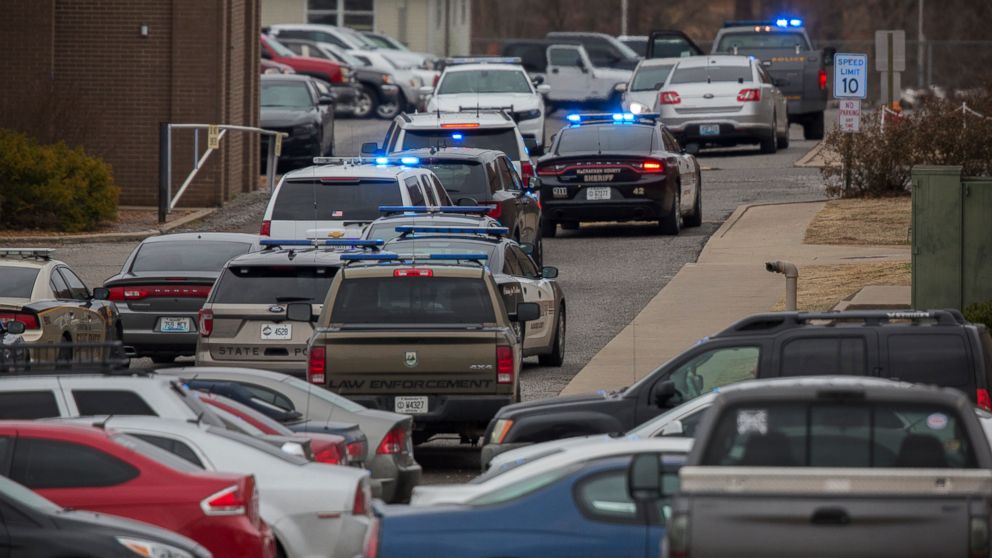 Landon Kornbacher, who graduated from this high school in 2016, told ABC News he was in "shock" as his girlfriend was inside the school and on lockdown.
"Never would have thought this would happen here," Kornbacher said.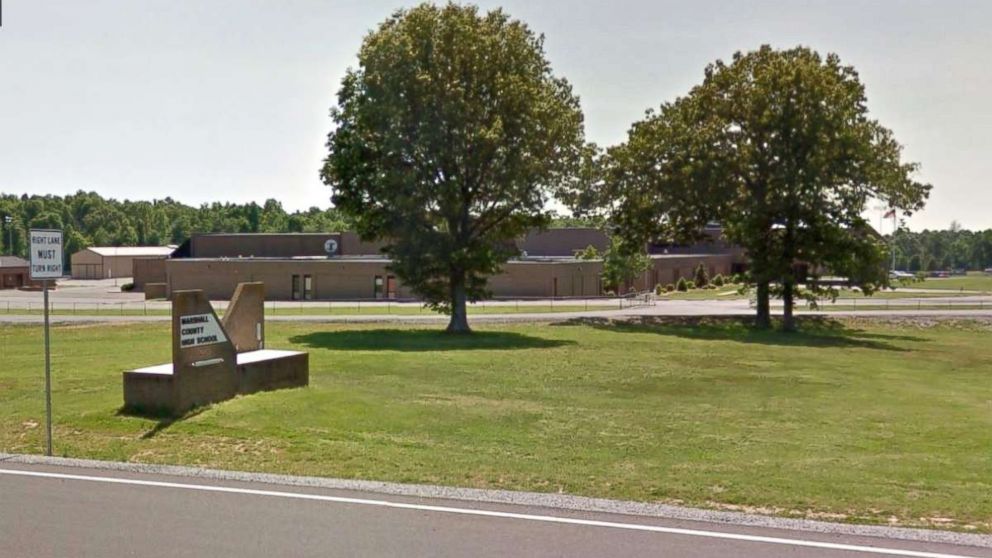 White House Press Secretary Sarah Sanders said the president has been briefed on the shooting.
"Our thoughts and prayers are with the families in Marshall County," Sanders said.
Senate Majority Leader Mitch McConnell, R-Ky., tweeted today, "My thoughts are with the students, teachers, faculty, and the entire community. Thank you to the first responders who continue to put themselves in harm's way to protect others."
"The souls of Marshall County have been bruised and the fabric of the community has been torn, but the people of Benton, KY and the surrounding communities are strong," the governor tweeted this afternoon.
Bevin said earlier in a statement, "This is a tremendous tragedy and speaks to the heartbreak present in our communities. It is unbelievable that this would happen in a small, close-knit community like Marshall County."
The school shooting in Kentucky comes a day after a 15-year-old girl in Texas was shot and injured in her high school cafeteria, allegedly by a 16-year-old male student. The 15-year-old was hospitalized in unknown condition.