— -- A champion professional wrestler was arrested Saturday night in Gainesville, Florida, for allegedly falsely imprisoning and battering his newlywed wife, who is also a professional wrestler.
WWE, World Wrestling Entertainment, said in a statement Sunday that Rich Swann, 26, is suspended indefinitely following his arrest.
Swann was driving with his wife of nine months, Vannarah Riggs, after she had just been in a match when they got into an argument, the Gainesville Police Department stated in an arrest document.
"[Swann] was critiquing [his wife's] performance and began getting angry with her," police said in the document. She "got scared that the argument was going to escalate and got out of the car."
Swann allegedly stopped his vehicle in the middle of traffic. He gave chase to his wife and yelled for her "to get back in the car," police said in the arrest warrant.
As she tried to elude Swann, he chased her and when he caught up to her he "grabbed [her] by her arm and then around the neck with his arm."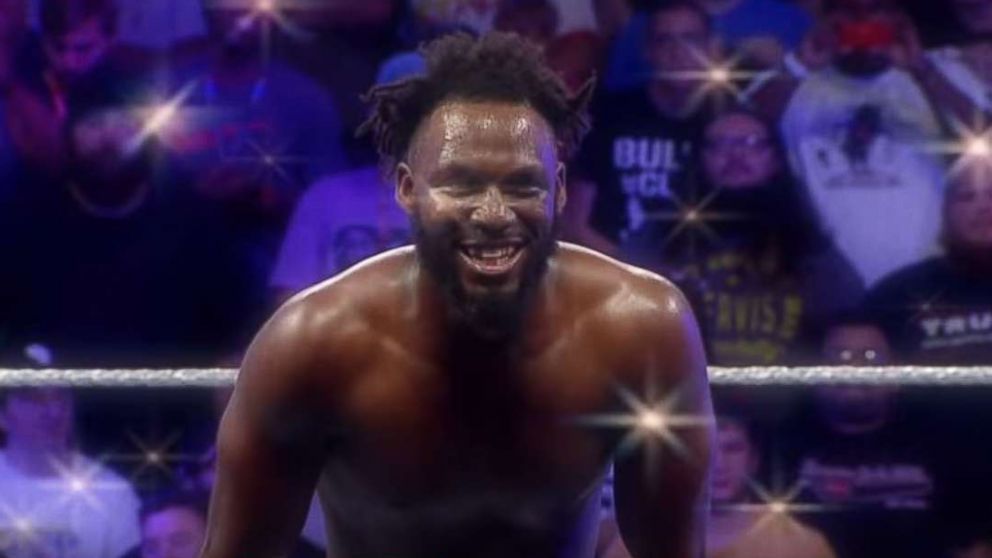 "He placed her in a headlock and dragged her back to the vehicle," the arrest statement said. A witness allegedly observed this and saw Swann "shove her back in the car while she screamed for help," the arrest document said.
Another witness, the complaint said, saw Swann "driving erratically" and a woman "jump out of the vehicle while it was moving and run away."
"The car was not in park and continued to roll until it hit a telephone pole," the complaint said.
Riggs told police she was afraid of Swann because he "has a temper sometimes," the complaint said.
When confronted with the physical attack on his wife, Swann denied he touched her.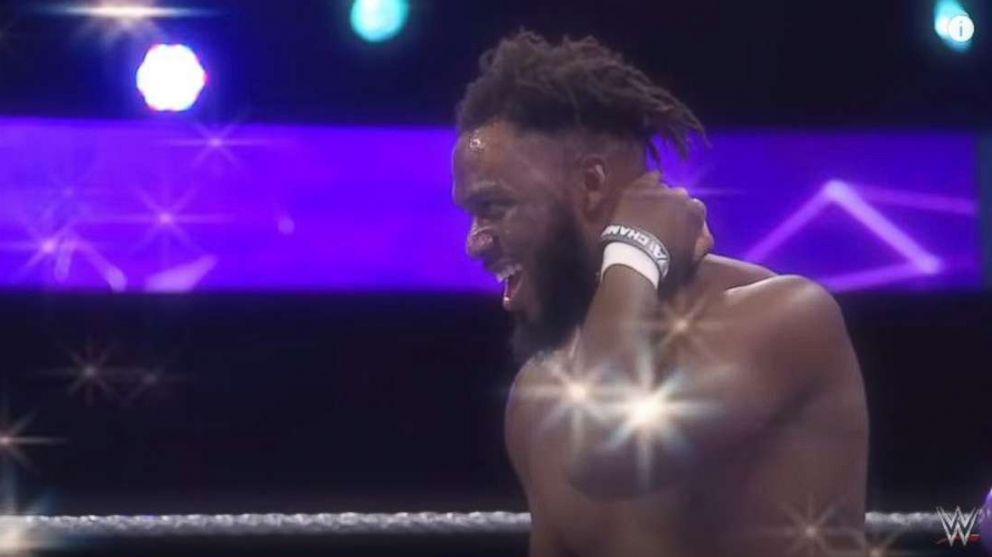 The complaint states that Swann, after being read his Miranda rights, told officers he did not grab his wife and put her in the car. He "stated that she got in the car on her own and he never physically touched her."
Swann told police "he was just trying to get home and she had the phone with the GPS on it so he needed her to come with him," the complaint states.
Swann was booked for simple battery, a misdemeanor, and a felony charge of false imprisonment, according to the criminal complaint.
An Alachua County jail representative told ABC News that Swann made an appearance before a judge and is set to be released on his own recognizance on Sunday.
"WWE has zero tolerance for matters involving domestic violence, and per our policy, Rich Swann has been suspended indefinitely following his arrest," WWE said in a statement.