A 7-year-old boy waiting at a school bus stop in Pennsylvania was struck and killed Thursday morning by a driver who was unaware a child was hit by their vehicle, police said.
The boy's death was the latest in a string of at least five traffic incidents in the United States this week involving children being injured or killed at school bus stops.
The second-grader was killed about 7 a.m. in Franklin Township, Pennsylvania, State Police Trooper David McGarvey told ABC News. He said a school bus driver found the boy dead at the bus stop and called 911.
The driver did not stop after striking the boy, McGarvey said. Police questioned several people who were driving in the area at the time of the incident, including the driver believed responsible for hitting the child, officials said.
The driver, whose name was not immediately released, was unaware their vehicle had hit the boy, McGarvey wrote in a statement Thursday afternoon. The driver was traveling at a low speed when the child was struck, he wrote.
McGarvey said police obtained a search warrant to collect forensic evidence from the driver's car.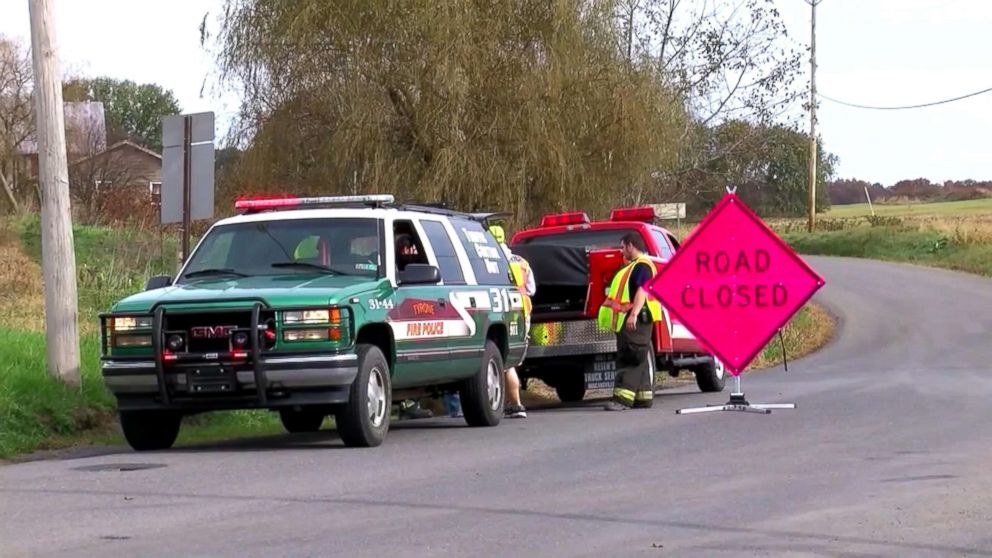 Cathy Harlow, superintendent of the Tyrone Area School district, said in a statement posted on the district's website that the boy was a second-grader at Tyrone Elementary School in Tyrone. She said school district officials are assisting the Pennsylvania State Police in their investigation of the incident.
"Our school community is truly grieved by this terrible loss. Please keep the family in your thoughts and prayers," Harlow said.
Also on Thursday three children and two adults in Tampa, Florida, were injured when they were hit by a car around 8 a.m., police said.
The crashes come after three young siblings in the rural Indiana community of Rochester where hit and killed by a pickup truck on Tuesday as they crossed a two-lane highway to get to their school bus. Another child was critically injured in the incident. The driver of the truck was arrested and charged with three counts of reckless homicide and one misdemeanor count of disregarding a stop sign and causing injury.
On Wednesday, a 9-year-old boy was killed in Pratts, Mississippi, as he crossed a highway to catch a school bus. The driver who struck the child was arrested and charged with one count of aggravated assault.
Also on Wednesday, a kindergartner was injured when he was struck by a car in Tallahassee, Florida, while crossing a street to board a school bus. Police issued two traffic citations to the 19-year-old driver who allegedly hit the child after realizing too late that the bus was stopped and its crossing arm was extended.