— -- A 7-year-old girl won over $16,000 in prize money at a crowdfunding festival that she's going to use to publish her comic book, "The Adventures of Moxie Girl."
The book's young co-author, Natalie McGriff of Jacksonville, Florida, said she hopes the comic will empower girls of color like her who lack representation in mainstream media.
"Moxie Girl" was created after Natalie told her mom she hated two things: her natural hair and reading, Natalie said.
"I didn't like it because I wanted it straight, and I saw everybody with straight hair," she told ABC News today. "And reading was boring to me."
Natalie's mom, Angela Nixon, said this raised a red flag for her.
"Me being black, of course, I used to get picked on in school for my natural hair, and I didn't want that to happen to my daughter," Nixon told ABC News today. "I wanted to step in, boost her self-esteem and foster a love of reading in her."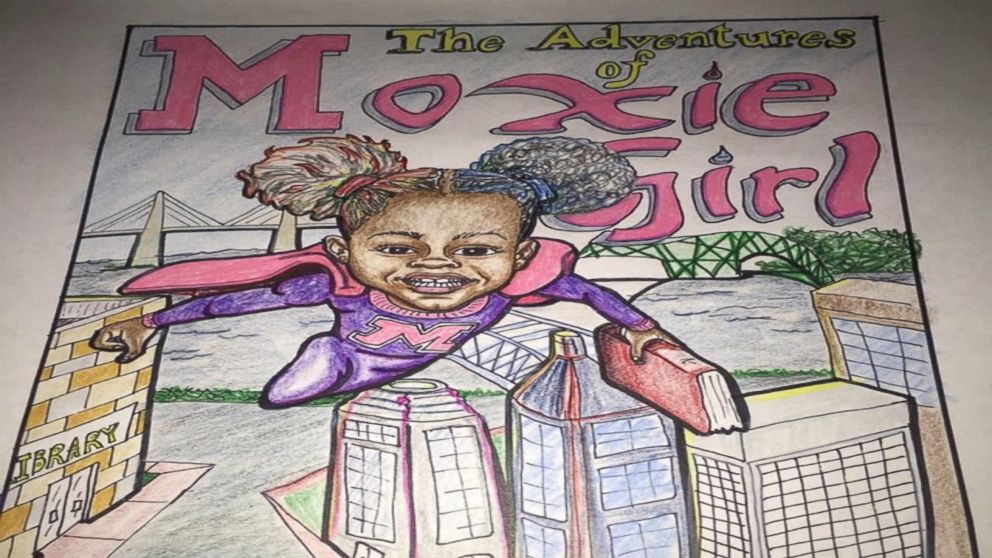 So, in December, Nixon said she and Natalie created a superhero named Moxie, which is slang for "the ability to face difficulty with spirit and courage."
Moxie, who's based on Natalie, is a girl who doesn't like her hair at first, Natalie said.
"But she gets this shampoo from her godmother that gives her hair superpowers, and she saves her local library from monsters trying to eat the books," Natalie added.
Natalie and Nixon started raising money to get the book published through the crowdfunding platform One Spark, which hosted a festival April 12, Nixon said.
The mom-and-daughter duo presented their book at the festival, where they were top-voted this month in the "Education" category. They got a check $16,423.69: a combined total of their $15,000 award and money they had already previously crowdfunded.
They plan to publish the book in June, which is Natalie's birthday month, Nixon said, adding that she has gotten inquiries from store owners from around the world. But she's still figuring out how widely available the book will be.
Nixon said she hopes the book will empower girls of color and inspire more diverse media representation.
"We want girls of color to know they're awesome, that they have moxie and that they're young queens who should be proud of who they are and who they represent," Nixon said. "Love yourselves, love your hair, your skin color. You're beautiful and awesome."