Police have arrested a woman in Las Vegas who had said her daughter wandered off before officers found the girl's body in a duffel bag in a closet, according to authorities.
The incident began when officers arrived to investigate a report of a missing 3-year-old Aug. 23, just before 10 p.m., the Las Vegas Metropolitan Police Department said in a statement Friday.
The mother, Aisha Thomas, told officers she was walking to a store with four kids when "the 3-year-old wandered off while she was talking with someone else," police said.
Thomas gave police a key to her apartment and, while searching the closet in the master bedroom, an officer noticed a "wet, moldy smell" coming from a black duffel bag, according to the arrest report.
The officer found layers of trash bags in the bag and a girl who wasn't breathing and was cold to the touch, according to the police report.
She had abrasions and bruises on her head, the report said.
Thomas repeated her initial story that the child had wandered off, according to the report, before admitting the 3-year-old had wet herself and Thomas hit her on the head.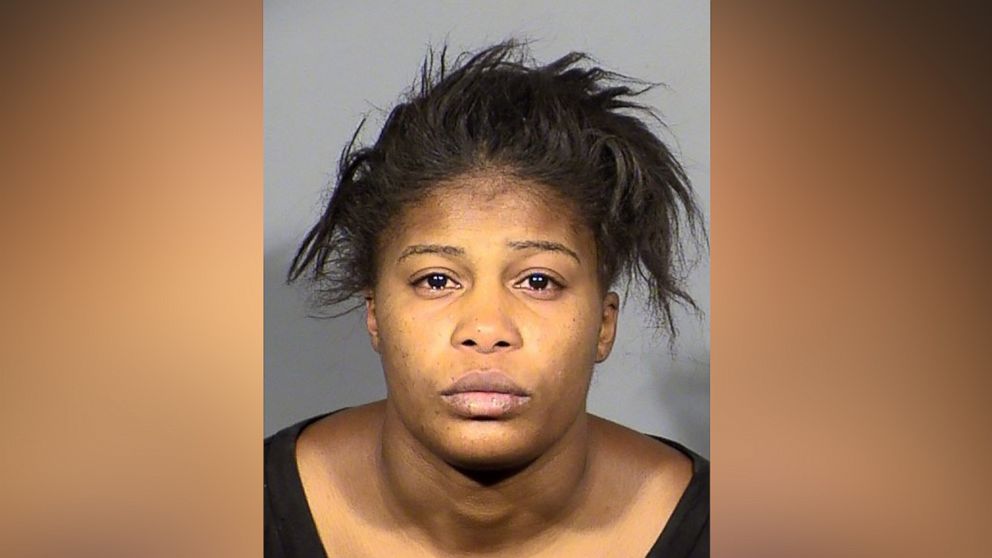 The girl fell to the ground and wouldn't stop crying, according to the report, and Thomas said she tried to quiet her and gave her water.
Thomas, who was arrested last Friday, told police she left the apartment for about 10 minutes and when she came back, the girl was wrapped in a blanket in the master bedroom, the report said.
Her daughter wasn't breathing so Thomas said she "panicked" and wrapped the girl in multiple trash bags before putting her inside a duffel bag and putting the bag in the closet, the report said.
Thomas, 29, was arrested for one count of murder, police said.
The three other children at the scene were put in the care of Child Protective Services, police said.
Thomas has not yet entered a plea but plans to plead not guilty at the first available opportunity, her public defender, Sarah Hawkins, told ABC News Wednesday.
Hawkins declined to comment further.
Thomas' preliminary hearing is scheduled for Oct. 1.