3-year-old reunited with sheriff's deputy who saved her from near hot car death
The Seminole County Sheriff's Office posted a picture of the emotional reunion.
Three days after rescuing her from a near hot car death in Sanford, Florida, Deputy Bill Dunn reunited with the 3-year-old girl with a big hug.
The Seminole County Sheriff's Office posted a photograph of the emotional reunion on its Facebook page.
Responding to a 911 call by her mother, Casey Dyan Keller, officers found the girl in a car that was not running but had all the windows rolled up, in an apartment complex on Sunday, Dunn told ABC affiliate WFTV.
"[I was] immediately hit with just a wave of hot, steamy air," he said. "Felt the pulse on the child and didn't feel a pulse. So I took her out of the car seat and she was just limp. So I ran her back to my patrol car, put her underneath the A/C vent and at that point, her eyes began to flutter a little bit, so I was, like, yeah she's alive."
In and out of consciousness, the deputies rushed the toddler to the hospital. Later that evening, Dunn was informed that she was able to walk and talk.
Investigators learned that Keller, 33, who had driven her three children to a liquor store on Saturday, forgot to bring her toddler from the car when the family returned home past 11 p.m., the sheriff's office said.
"She's a fighter," he said. "She fought right through it and she wanted to be here."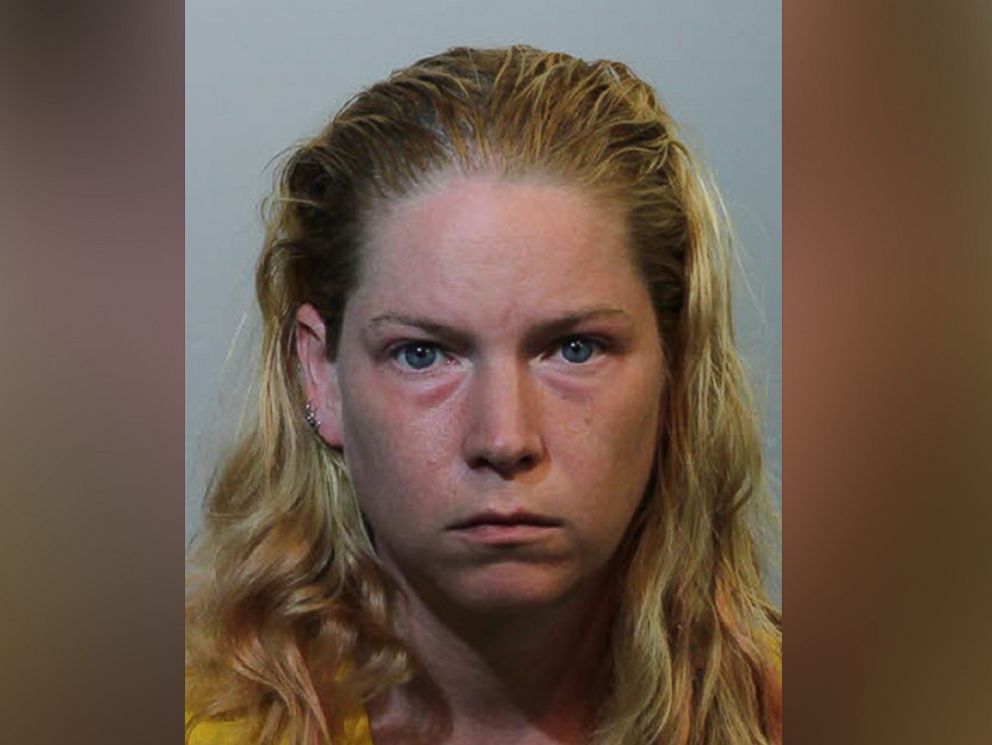 Keller was arrested and charged with child neglect and bodily harm. She was booked into the John E. Polk Correctional Facility on a $15,000 bond. Her next court appearance is scheduled for Aug. 7.
Dunn confessed that he was nervous to meet the little girl, again, on Wednesday after he saved her life just a few days prior.
"I brought a little stuffed animal just to break the ice. She asked if that was mine, and I said, 'no, it's yours,'" he said.
Even though his family is proud, Dunn said that he doesn't think he is a hero.
"It makes a lot of the bad things we see worth it," he said. "For sure."