After 6 years of waiting, teacher seeking kidney transplant hits the road to find a donor
Teacher holds a sign asking people for kidney donations on the street
After waiting fruitlessly for six years to get a kidney donation, a Georgia teacher has taken to the streets to search for a life-changing donation on his own.
During the six years of waiting, the list of applicants for kidney transplants from the recently deceased has just gotten longer and longer.
"The list just keeps getting longer, so I was trying to see if I could find a live donor," Worley told ABC News.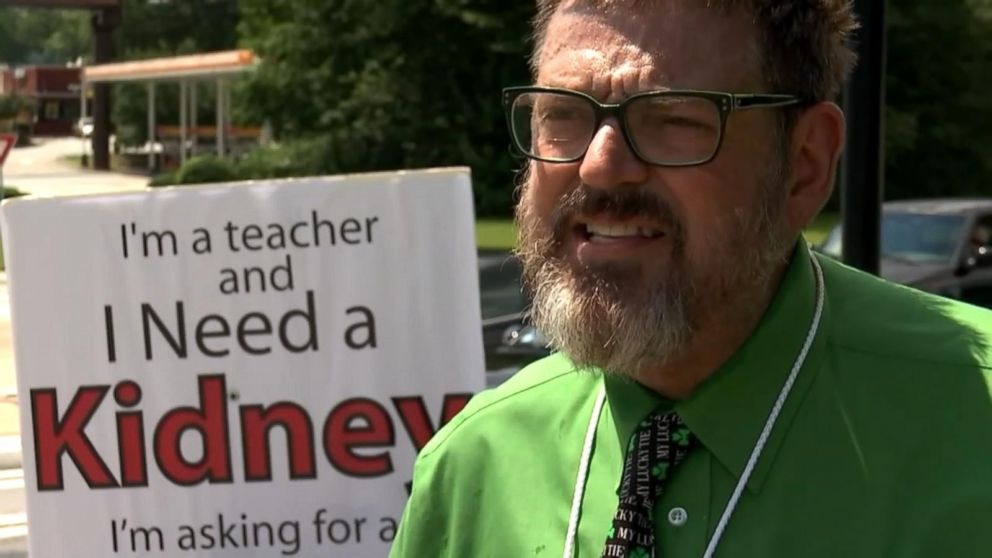 "I'm just praying that there's somebody out there," he said. "I don't want to be the one that dies waiting for one."
"I just feel like I've got other more things to do, and not ready to go yet."
In the last two months, Worley -- who lives in North Cross, Georgia -- has been on the street most Mondays and Fridays after classes end at 2 p.m., holding a sign seeking a kidney donation.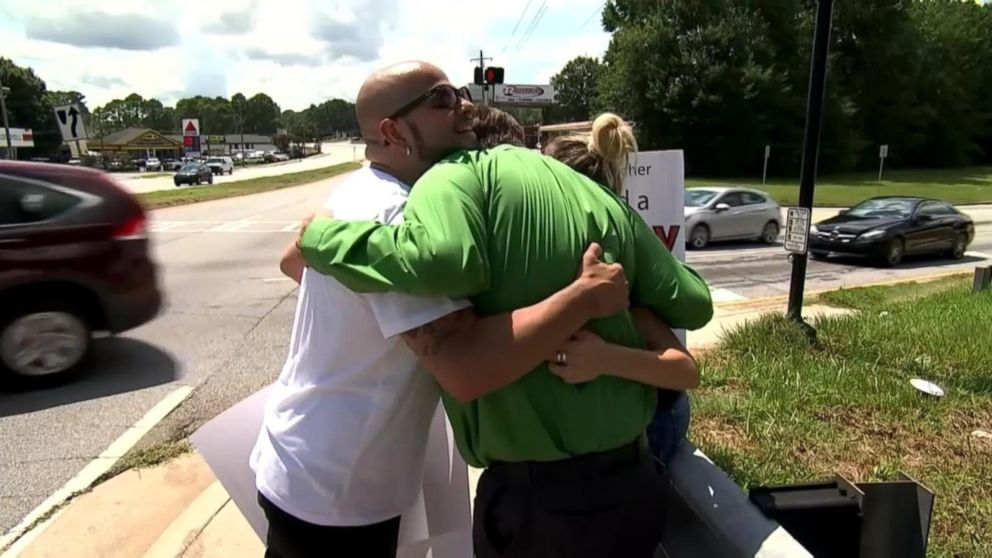 'I'm not the only one waiting [for kidney
"I've just been going out on the exit ramp of the freeway," Worley said.
He has to go to bed early at night to prepare for the next day's punishing dialysis treatment.
"That's about as much as I can do," he explained.
"At the end of that, I'm pretty tired," Worley said. "I do dialysis home every night. It takes about ten hours every night.
Worley is also caring for his elderly mother.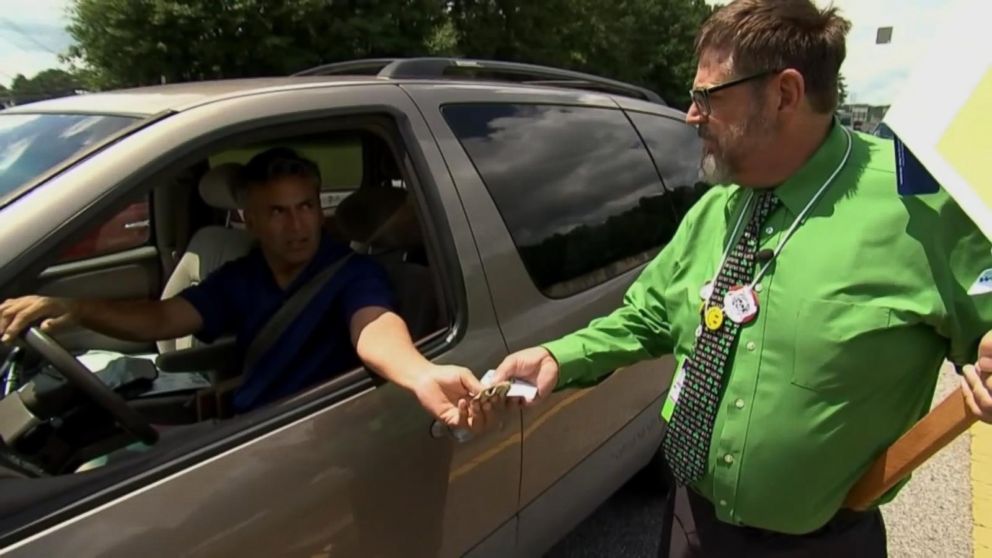 "Friday and Monday are the only days I really get out [of school] early enough to do that without leaving her alone too long."
Not everyone whom Worley encounters on the street understand what he is going through.
"I had a lady ask me if I am real," Worley said. "There are people who think that I want money, but I don't want money. I just want a kidney. I just want to be able to have a live, a normal life."
Worley went on to say that he sometimes gets positive response.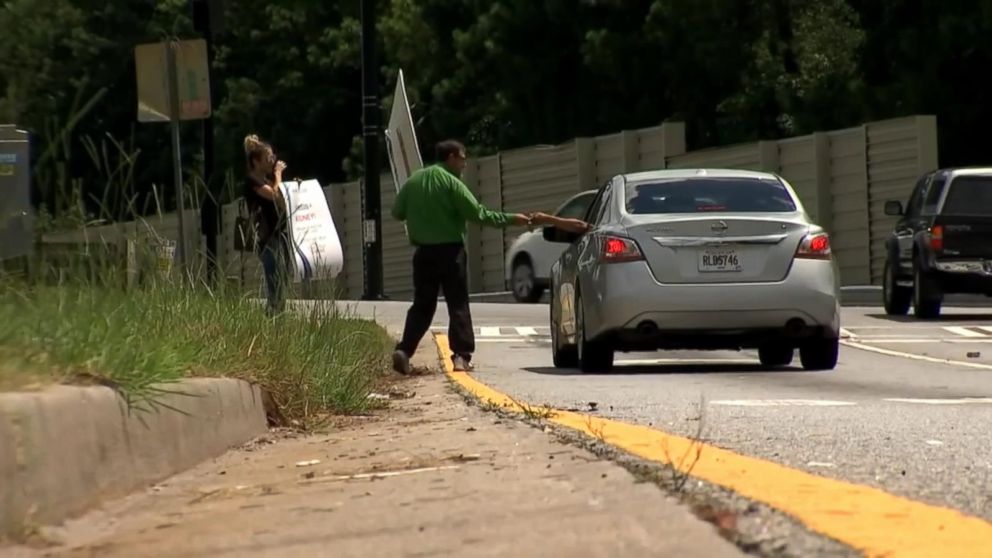 "I've had people that told me they were going to call the hospital," he said. Yet due to patient confidentiality "the hospital can't tell me about any of the calls," Worley said.
In the last two weeks, more than a half dozen students have volunteered to help him on the street to look for kidney donations.
"One of the teachers saw me, and he told the students that I was out there, and they arranged it," Worley said.
Worley keeps searching for people to donate him a kidney, because he wants to have a normal life. He believes that there are generous people out there, and that eventually, someone will donate a kidney to him.
"There's people out there," he said. "There are a lot of those [good] people. There might be somebody," he told ABC News.
"I'm not the only one waiting [for kidney]," Worley continued.
"There are thousands of us. And you can live with just one kidney. You could save somebody's life," he said.