Eight Years After Katrina: St. Rita's Owners 'Still Feel the Stigma'
"Flood of Lies" book reveals ongoing struggle.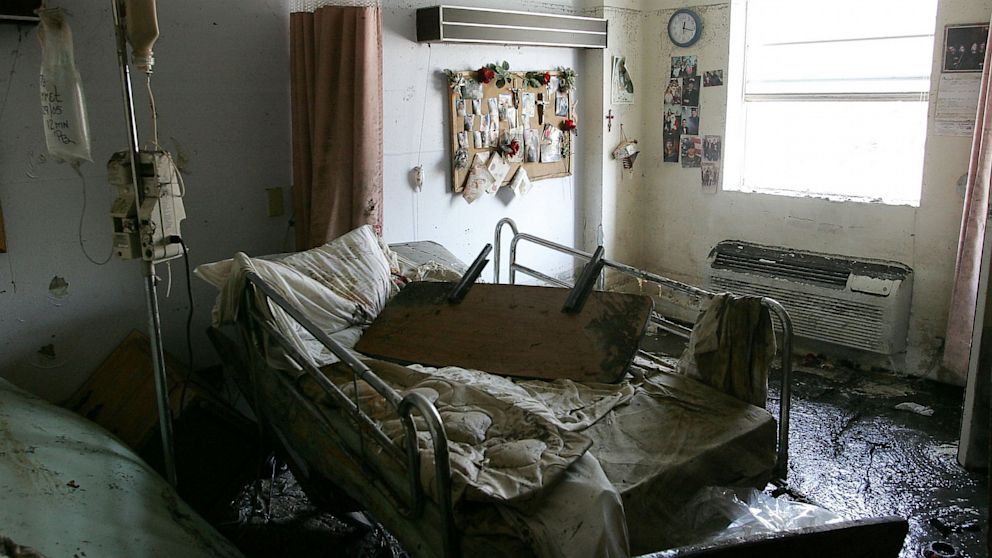 Aug. 29, 2013— -- Eight years ago today, nursing home owners Sal and Mabel Mangano say they were helpless in the moment, watching as their St. Rita's facility in New Orleans filled with water. Thirty-five elderly residents were trapped inside, drowning in their wheelchairs and beds. From that moment on, the Manganos began a life marked as two of Hurricane Katrina's most recognizable villains.
"I still feel as if people are talking about us when we're in public, behind our backs," Mabel Mangano told ABC News. "So many people don't know the truth. They say the truth will set you free, and it did set us free, thank God. But we still feel the stigma."
Soon after the levees and floodwalls designed to keep New Orleans safe failed and a wall of water crashed in St. Rita's Nursing Home, the Manganos were charged with negligent homicide for those who died while in their care.
"To be charged with killing someone that you loved was the hardest thing that ever happened to me in my life," Mabel Mangano said.
Sal, now 73, and Mabel, now 70, built St. Rita's Nursing home in 1985 and were lulled into a false sense of security because the mom-and-pop one-floor residence was built on one of the highest elevated parts of land in the area -- so high in fact that the area did not flood during the 1965 Hurricane Betsy storm.
After the couple was criminally charged, defense attorney James A. Cobb Jr. took their case. Cobb has now released a book, "Flood of Lies: The St. Rita's Nursing Home Tragedy," detailing the Manganos' case from tragedy to verdict. In it, Cobb explains in his own words the hurdles overcome to reach an acquittal.
Because of the public perception and coverage of the tragedy, Cobb explained, many residents of West Feliciana Parish, where the case was tried, had "already made up their minds." He notes polling data that revealed 72 percent of potential jurors in the area believed the Manganos were guilty before hearing a single piece of evidence.
"The Manganos were crushed by the way the media vilified them, essentially arresting them, indicting them and convicting them before anyone even heard their story," Cobb told ABC News. "Mabel, with her distinctive hair style, was recognized every place she went. They were deeply hurt and embarrassed to be in a public place and to see people pointing at them and whispering about them."
Whispers turned to angry mobs in St. Bernard parish, as Cobb recalls a jarring moment when the Manganos were arraigned in 2005. (The nursing home was in St. Bernard parish.) While being escorted with police protection, the accused came face to face with the family members of the people who died in their nursing home.
"They had protest signs, they yelled and screamed at the Manganos and I, one of them yelling, 'Murderers!' as we hit the courthouse door," Cobb said. "It was a surreal scene that harkened back to vigilante justice in America a hundred years ago or more. I never represented someone before who the opponents wanted to kill as much as they wanted to kill me."
From his viewpoint as the Manganos' defense attorney, Cobb narrates in "Flood of Lies" the nuances and details not previously released to the public on one of Hurricane Katrina's most startling moments. He hopes the book will continue to set aside rumors about the Manganos, which live on eight years later.