— -- Five years after 20 children and six educators were killed in a mass shooting at an elementary school that shocked the nation, the community of Newtown, Connecticut is close to designing a permanent memorial that will honor them.
The process of constructing a memorial to the victims of the Sandy Hook School shooting has been a long one. A commission formed in 2013 to tackle the town's unprecedented challenge, and since then, finding a site and a design in line with the wishes of the victims' families and the town's residents has proven to be a slow and delicate operation.
"We want to get this right," Kyle Lyddy, the chairman of the Sandy Hook Permanent Memorial Commission, told ABC News.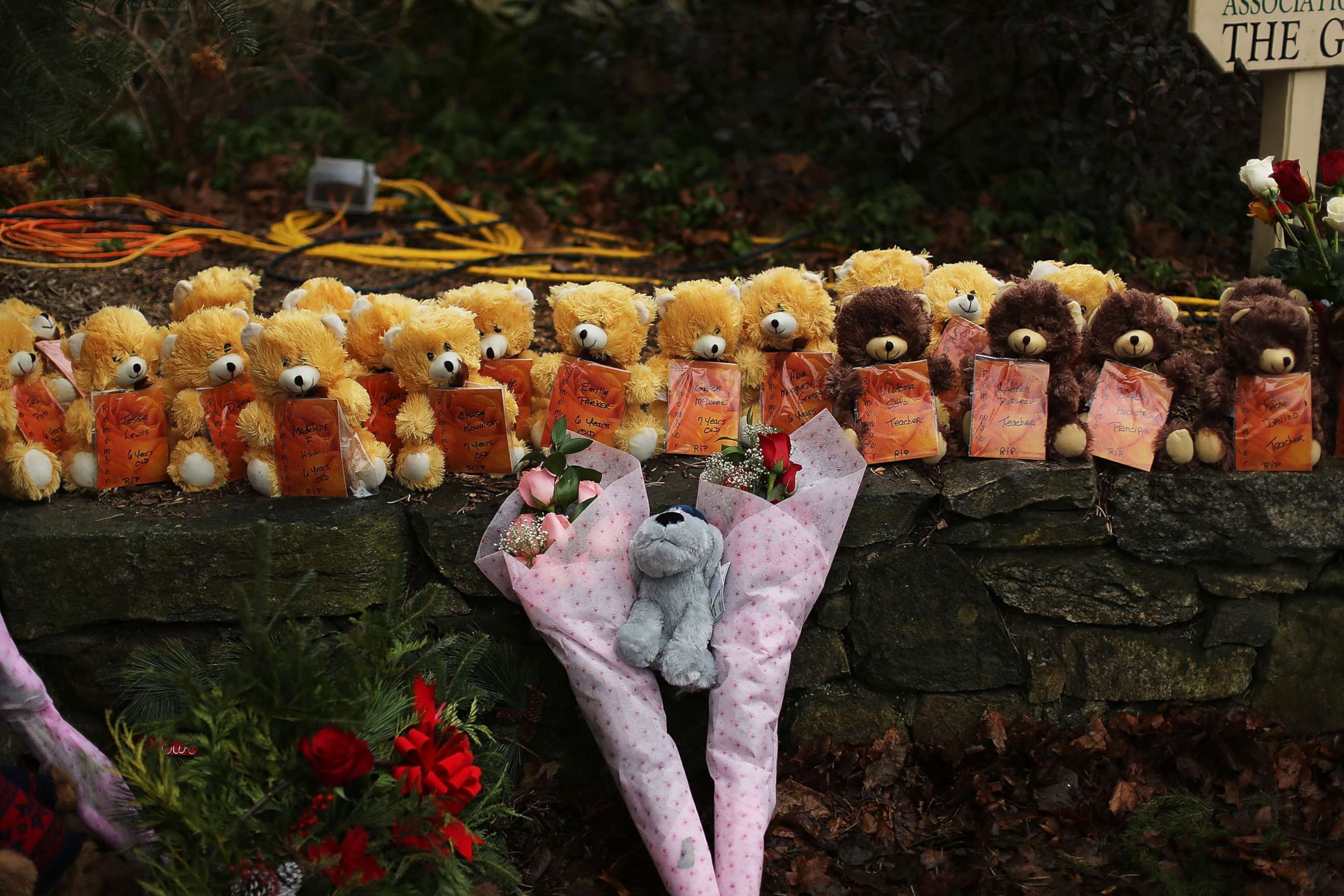 While some decisions have already been made, the concept of the memorial is yet to be determined. The public has been invited to submit their design proposals for the memorial until Dec. 15.
In the meantime, those who have spent the past five years working toward the goal of a memorial to the victims say the process is finally on track.
'The whole town stood still'
Dec. 14, 2012 "started out as a picture-perfect day with blue skies," said Bonnie Fredericks, 50, a local hair salon owner and lifelong resident of the village of Sandy Hook.
Fredericks told ABC News she was heading into work when she heard the sound of emergency vehicles and helicopters.
"You could feel that something horrific had happened," Fredericks said. "People running down the street. People trying to get up to the school who couldn't. A lot of hearsay as to what happened. But then more news of what was unfolding became clear. And then disbelief -- somewhat like 9/11 -- you're there when it's unfolding, but never could you comprehend what's unfolding."
On that December day, Adam Lanza, 20, shot and killed his mother at the home they shared before heading to Sandy Hook Elementary School. He used an AR-15 to shoot and kill 20 first-graders and six educators. Lanza then turned the gun on himself.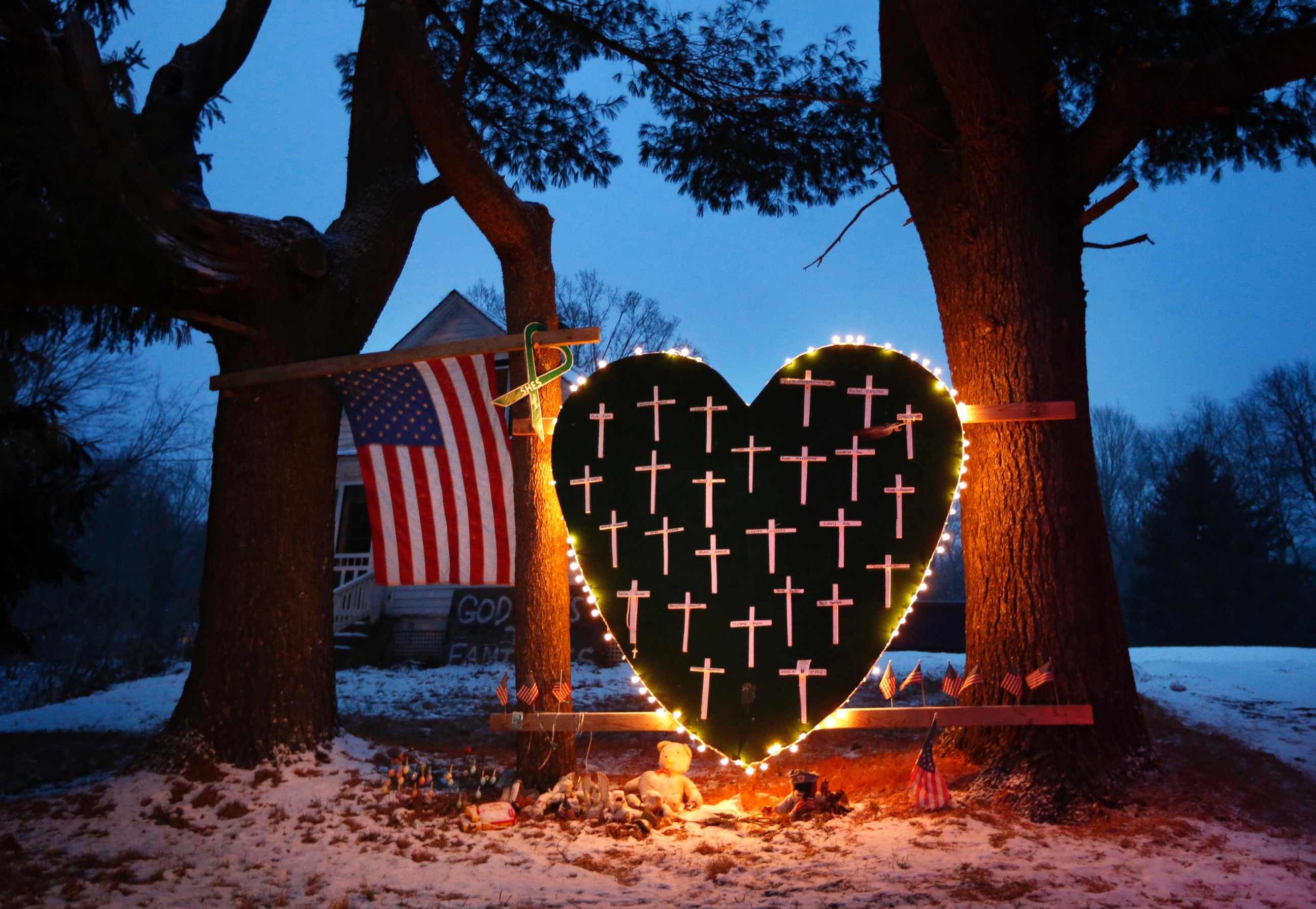 "It felt like the whole town stood still," said Lyddy, 30, a lifelong Newtown resident.
"You'd never think it would happen in Newtown," he added. "It was shock."
'How can I help?'
Right after the shooting, Lyddy said, everyone was asking themselves, "'What can I do?' 'How can I help?'"
For Lyddy, the answer was pouring himself into efforts for a memorial.
Temporary memorials that included teddy bears, balloons and signs from children immediately sprung up around the village of Sandy Hook after the shooting.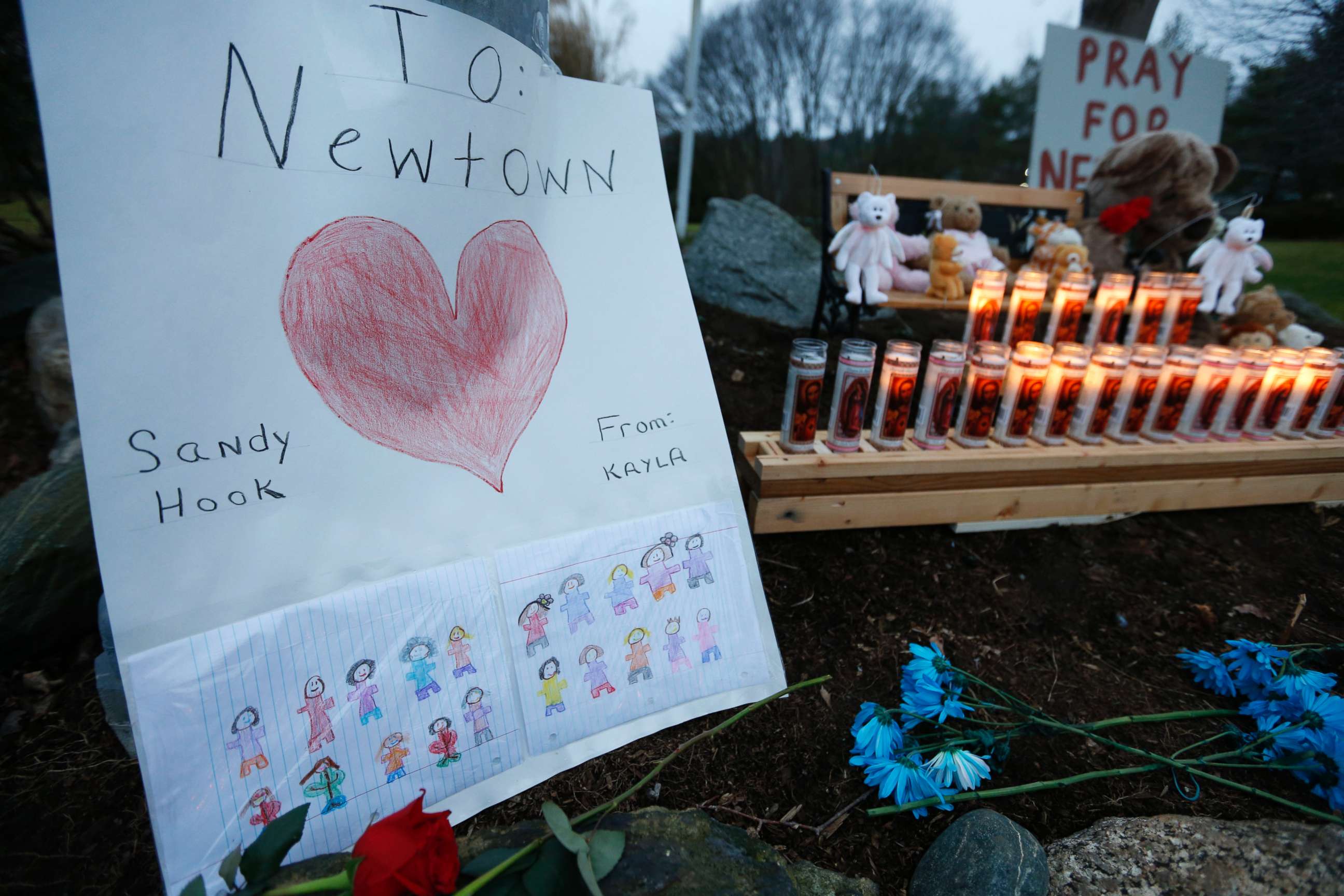 Then in 2013, a dozen volunteers were appointed to the Sandy Hook Permanent Memorial Commission to determine if a permanent memorial should be created, and if so, what it should look like. The committee now consists of 10 people, including three people who lost a loved one in the shooting, Lyddy said.
"We did create guidelines based off of community feedback, most importantly, the 26 families' feedback: what they thought should be present, what they thought should definitely not be present," Lyddy said.
Lyddy also reached out to people who had been in his shoes before, people tasked with helping design memorials to the victims of the Sept. 11, 2001 terrorist attacks and the 1999 Columbine High School shooting.
"They've been great assets to us," he said.
Residents also pitched in to raise money for the permanent memorial, including Fredericks, who held a hair "cut-a-thon" fundraiser at her salon a few weeks after the shooting. She said her salon and the others who joined her raised $8,000 that day. The memorial will be paid for with a combination of private and public funds, Lyddy said.
Fredericks said that more than just raising money, the "cut-a-thon" was about helping people feel involved.
"I think it filled a void for so many people in my industry, with hair and beauty and making people feel better. It makes us feel better to help," she said.
'Honoring those lives lost'
Commissioners looked at several potential memorial sites over the years, but the location has now been confirmed. A Newtown resident donated five acres of land located about a quarter of a mile from the elementary school to the town for the memorial, Lyddy said.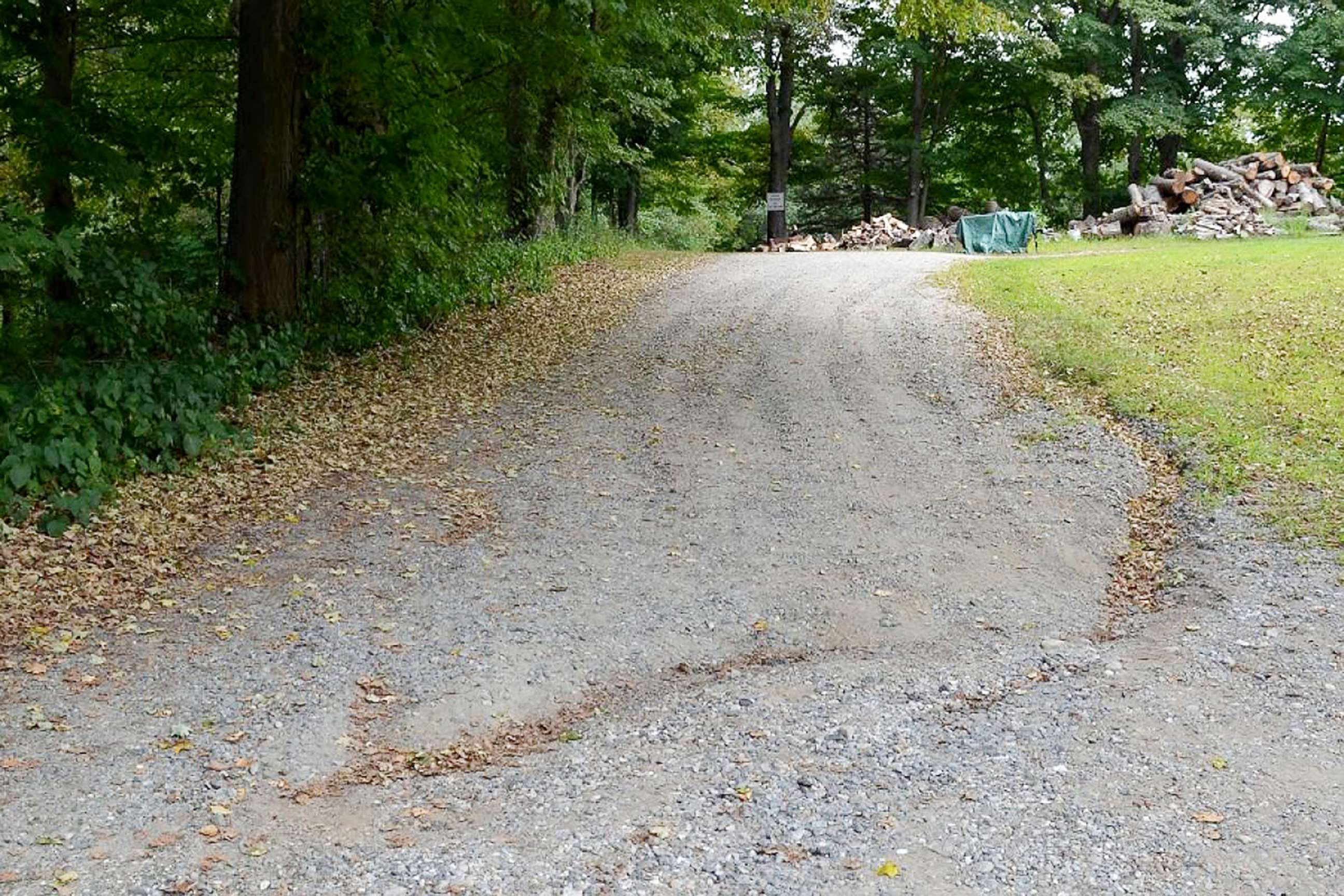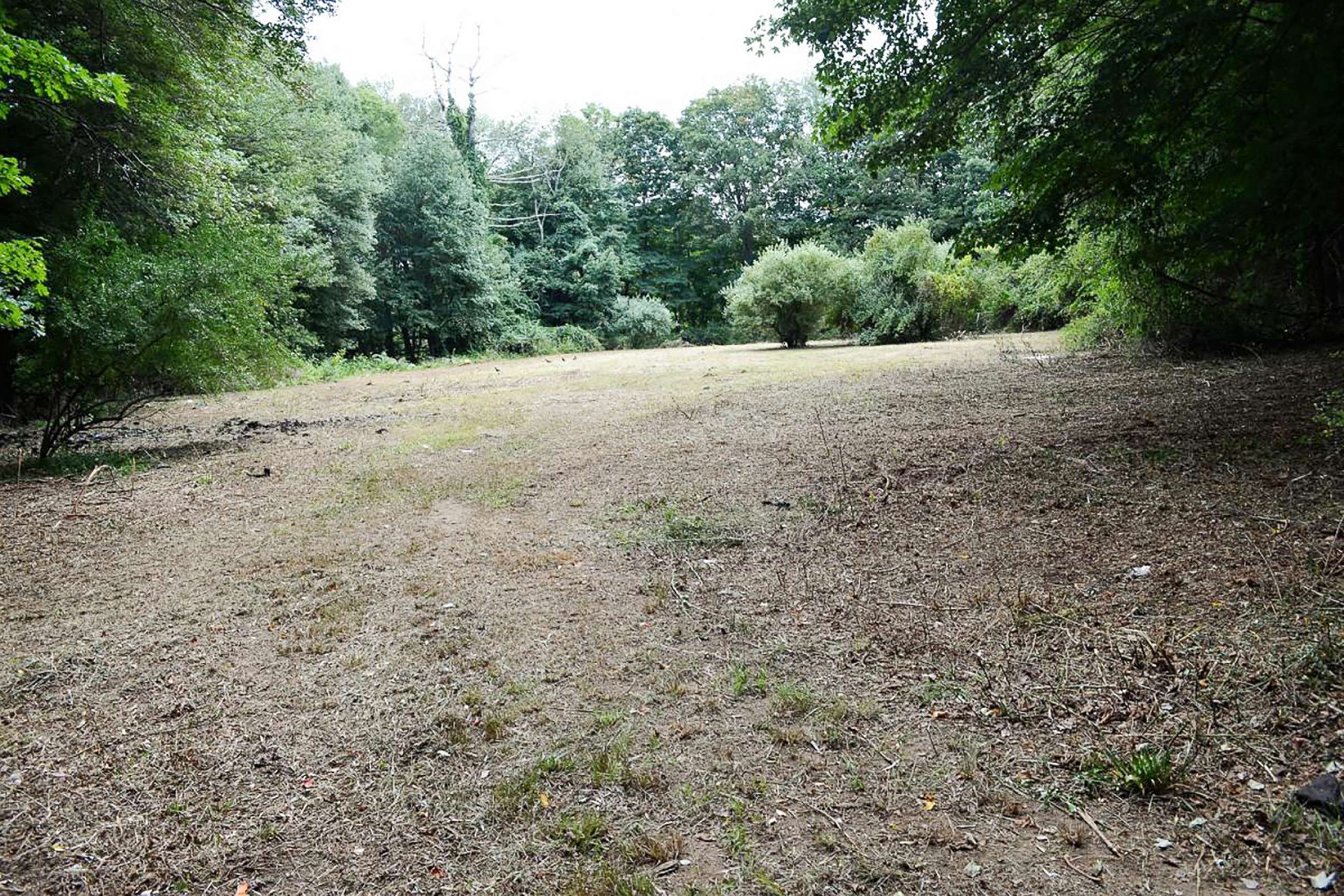 But while the location has been decided, the concept for the memorial is still unknown. The commission invited members of the public to submit design proposals through Dec. 15.
"We didn't want to limit the creativity," Lyddy said. "We wanted a process in place that would fairly examine and evaluate the designs that came forward."
Sandy Hook Elementary School Shooting
ABC News looks back at one of the worst mass shootings in U.S. history, nearly 5 years after twenty children and six adults were killed at Sandy Hook Elementary School in Newtown, Conn., on Dec. 14, 2012. <br> <br> Pictures of victims of the Sandy Hook Elementary School shooting are seen on artificial roses at a roadside memorial on Dec. 20, 2012, in Newtown, Conn.
Brendan Smialowski/AFP via Getty Images
Designers have been asked to avoid submissions with the numbers "12/14" or "26;" religious or political connotations; depictions of victims through images or sculptures; extensive use of metal; or concepts with a playground.
The memorial's goal is "honoring those lives lost," Lyddy said.
"It's not based on the events or the shooter. We never talk about that. It's always based on the individual," he added, saying that the commission hopes the designs "really depict the lives that were lost."
"They were such individual unique lives. Some of them were educators, some of them were students. That's first and foremost -- that we remember those lives," Lyddy said.
College students and architects are among those who have already submitted designs, he said, and the commission expects there to be a total of 100 to 200 designs to be evaluate.
'No perfect answer'
There will be generations to come that should know that these were special people. - Bonnie Fredericks, Sandy Hook resident
But the process of creating a memorial has led to differences of opinion among Newtown residents.
Nick Heron, 23, who works at a liquor store in Sandy Hook, said he is in support of a memorial being built, but wishes it could have been built on the site of school itself. A new building for Sandy Hook Elementary School was rebuilt on the same property.
He called the rebuilt school, which opened in 2016 and features state-of-the-art security systems, "a big waste of money for our town." The school was funded by a state grant and cost $50 million.
"I thought that was something that should've been done a while ago," Heron said of a permanent memorial. "I think it was something that's long overdue."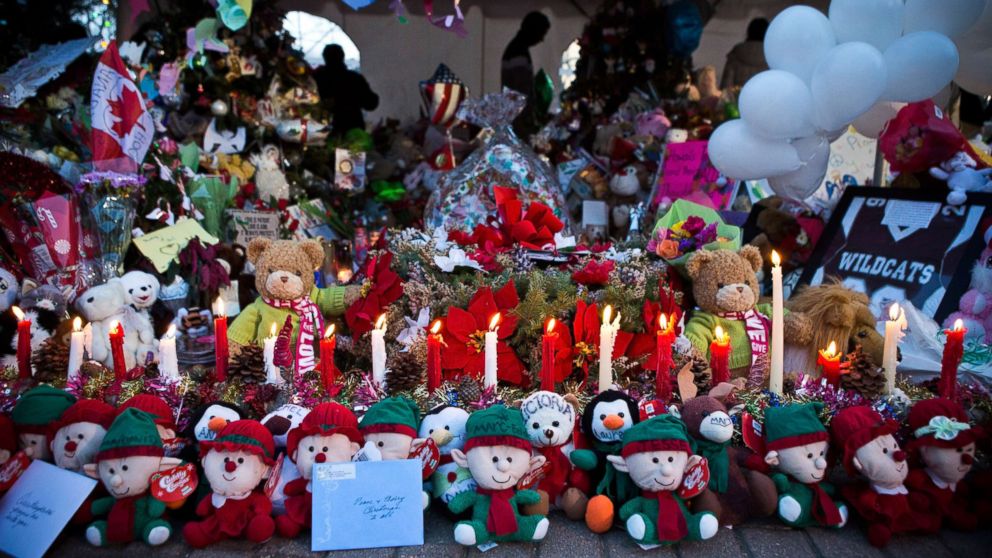 Fredericks said she is also in support of a permanent memorial.
"I believe that everything in our life that impacts us should never be forgotten," she said. "I know for the majority of people this won't be forgotten, but there will be generations to come that should know that these were special people and this is a tragedy that they went through."
She conceded that a drawback of the memorial would be if it attracted visitors "for negative reasons."
"People came to town right after it happened -- you would see people from other areas and they'd have their kids and they'd be taking pictures next to all the memorial pieces," she said. "That made me sad because it wasn't like you were at Universal Studios. You tell someone to smile as you take a picture of something that's really a tragedy."
We want to get this right. - Kyle Lyddy, Sandy Hook Permanent Memorial Commission Chairman
What's most important to Bob Schmidt, a 35-year resident of Newtown, is that commission has moved "slowly."
He said he went to some of the memorial commission's early meetings to see if the committee members "were going to go about it in a respectful, delicate way. And I was pretty convinced that they were going to go slowly and try to listen to as many people that wanted to speak to them."
"I think it's necessary to have a memorial to show our respect and a place for people to go and pay their respects and grieve," Schmidt told ABC News. "I think it's an important thing, but I still think we have to go slowly."
He added that the memorial "may be hard" for some grieving families.
"I think there's no perfect answer," Schmidt said. "Because if we ignored it and didn't have a memorial, that'd be offensive to the people who suffered the loss, to many of them. But I think we have to pursue this as slow as possible so that every voice can be heard any objection can be heard."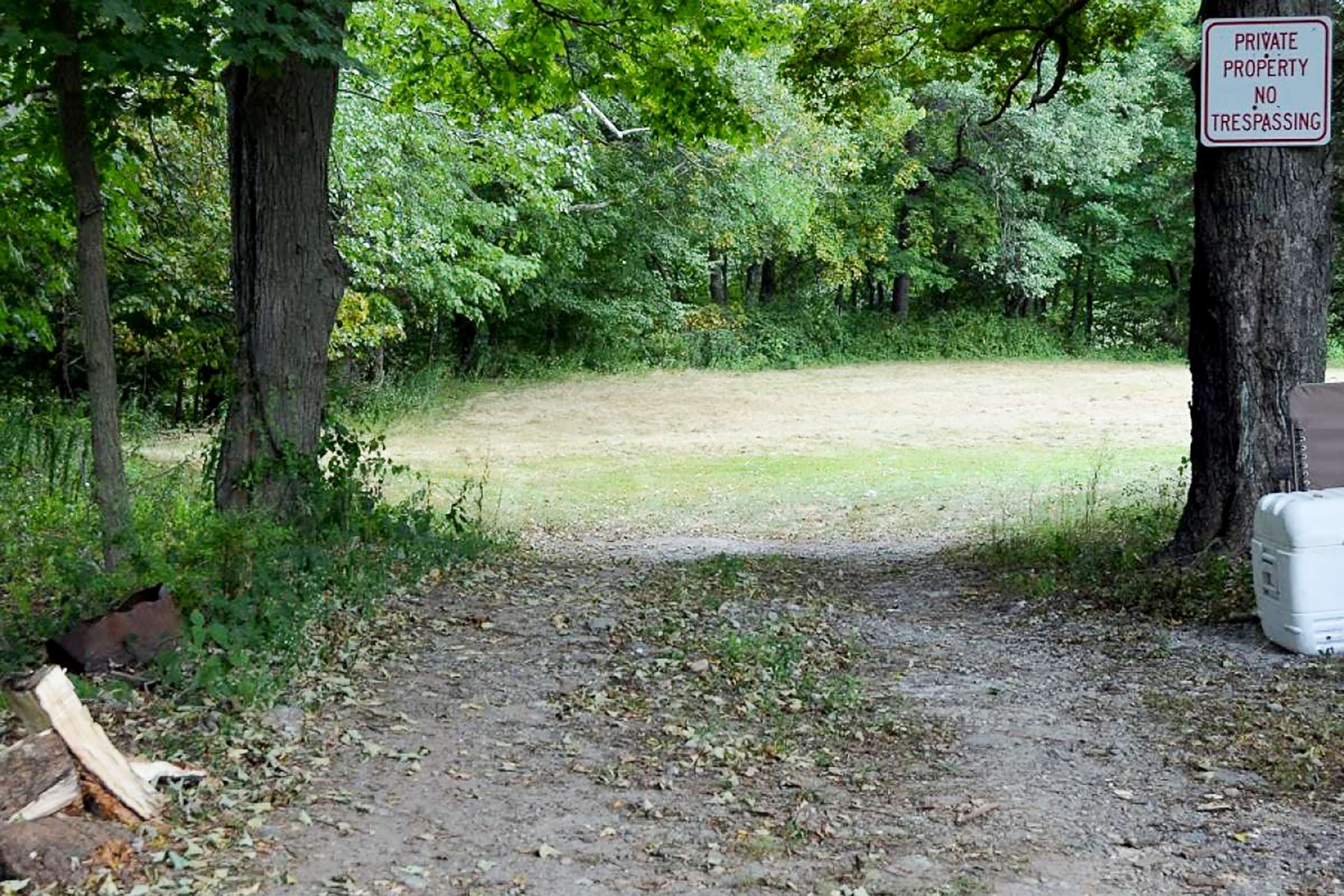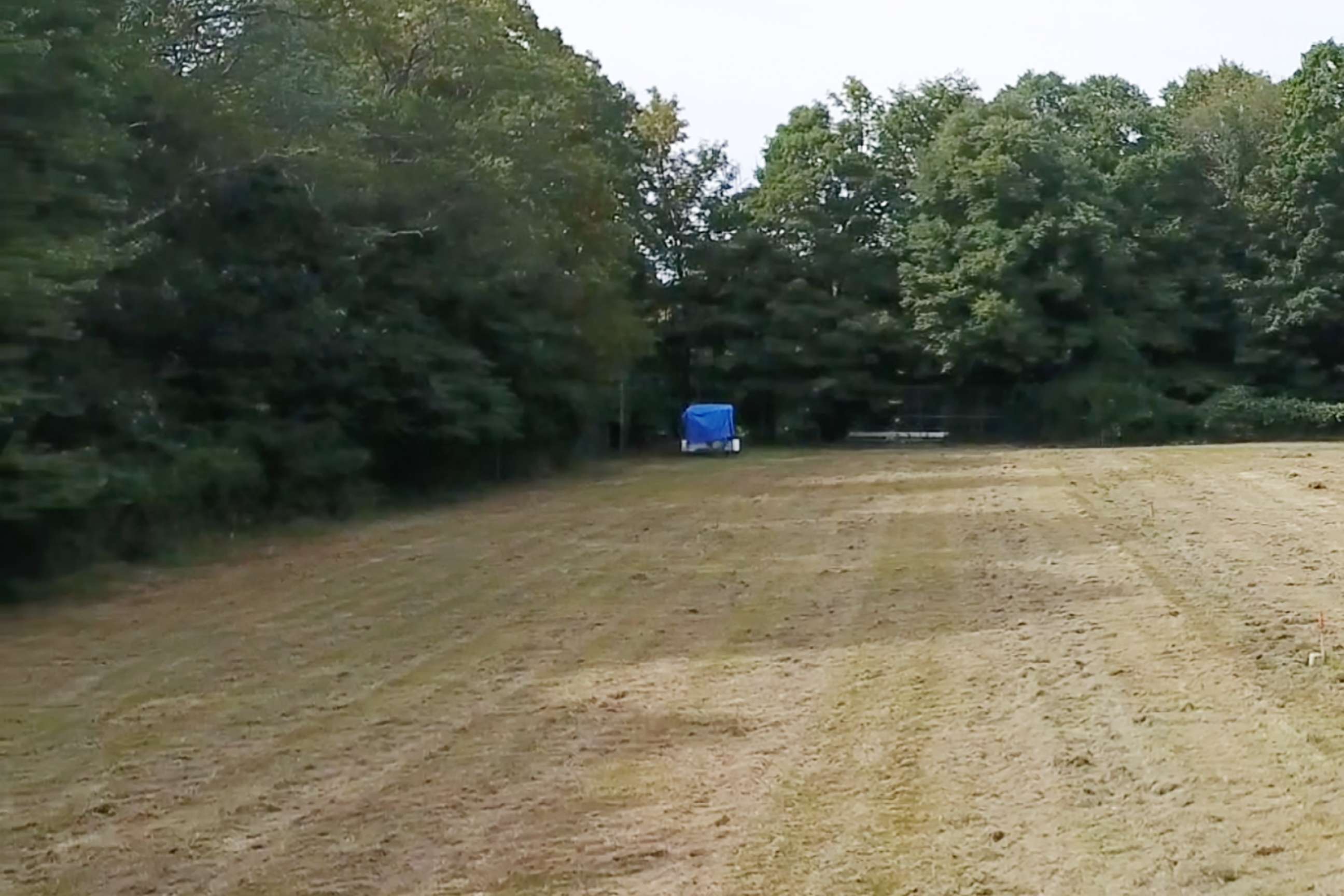 'A beautiful place'
In Jan. 2018, the commission and an advisory panel will begin evaluating the designs, a process Lyddy expects to take a month or two.
There's no specific deadline for when the committee hopes the memorial will be built, but Lyddy said he expects it to be done in a year or a year and a half.
Lyddy stressed that the commission is not in a rush to complete it.
"We want to get this right," he said, adding that such a process involves input from and open communication with the victims' families.
Though the town is now five years removed from the tragedy, it is still fresh in the minds of many.
"You think about it and it hurts, because you know the hurt that so many other people still feel," Fredericks said. "You can't help but sense their pain or feel their pain."
Newtown is a "beautiful place," she added, "with genuine people who've loved and lost."