New York State Attorney General Eric Schneiderman has opened an investigation into the death of a black man who was allegedly pointing a metal pipe at police officers in Brooklyn when they shot and killed him Wednesday.
Schneiderman's press secretary, Amy Spitalnick, made the announcement Thursday via Twitter, adding that "we're committed to conducting an independent, comprehensive, and fair investigation."
Witnesses told ABC station WABC that the man, identified as Saheed Vassell, was well-known in the Crown Heights neighborhood in the New York City borough of Brooklyn, where the shooting happened. They said Vassell was believed to be mentally ill but generally harmless.
Eric Adams, the borough president of Brooklyn, thanked the state attorney general for launching a probe, saying in a statement Thursday, "We must all pursue justice."
"I messaged Attorney General Schneiderman this morning to thank him for opening an investigation into the police shooting of Saheed Vassell in Crown Heights. Tragedies like this are why we fought for an independent Special Investigations and Prosecutions Unit. We must all pursue justice," Adams said.
The New York City Police Department received several 911 calls on Wednesday just before 5 p.m. ET about a man pointing what was described as a "silver firearm" at people along Utica Avenue near the corner of Montgomery Street, according to Chief of Department Terence Monahan.
"Three different 911 callers described a man with a gun, pointing it at people in the street," Monahan said in a statement Wednesday night. "There is also video from commercial establishments along Utica Avenue that shows a man brandishing what appears to be a firearm -- pointing it at people."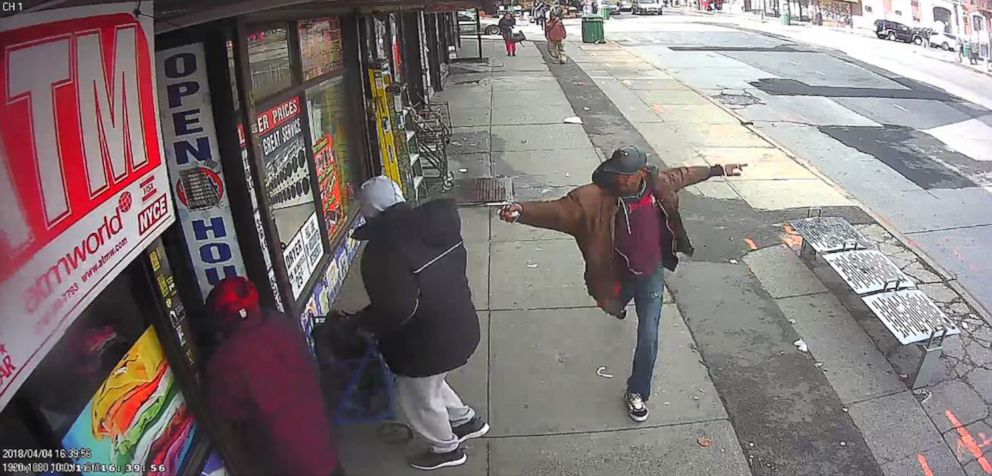 Excerpts from the transcripts of 911 calls released by the New York City Police Department show that several callers reported a man with a "gun."
"There's a guy walking around the street. He looks like he's crazy, but he's pointing something at people that looks like a gun," one caller tells the dispatcher. "And he's like popping it as if, like, if he's pulling the trigger."
In a clip of surveillance footage released by the New York City Police Department, Vassell is seen walking down the street wearing a baseball cap and a brown jacket. He suddenly lurches forward at someone pushing a cart into a convenience store and points what appears to be a metal object at the individual.
In another clip, Vassell allegedly does the same thing to a person walking and holding hands with a child.
Officers responded to the area where they encountered a man who matched Vassell's description and approached him.
"The suspect then took a two-handed shooting stance and pointed an object at the approaching officers, two of whom were in uniform," Monahan said. "This is corroborated with video we have reviewed."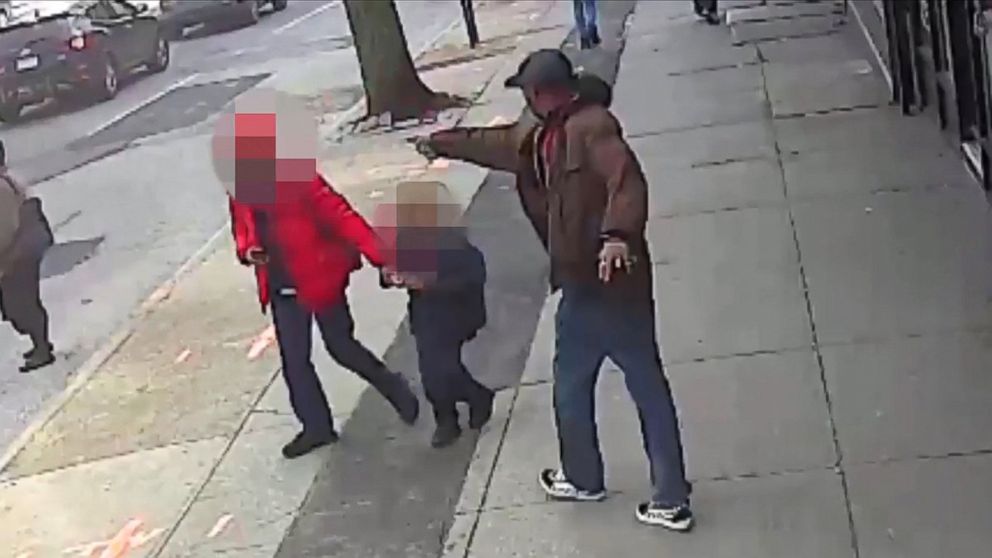 Four officers fired their weapons, striking Vassell. They then "immediately" administered aid to him and requested an ambulance.
Vassell was transported to Kings County Hospital in Brooklyn's East Flatbush neighborhood, where he was pronounced dead, according to Monahan.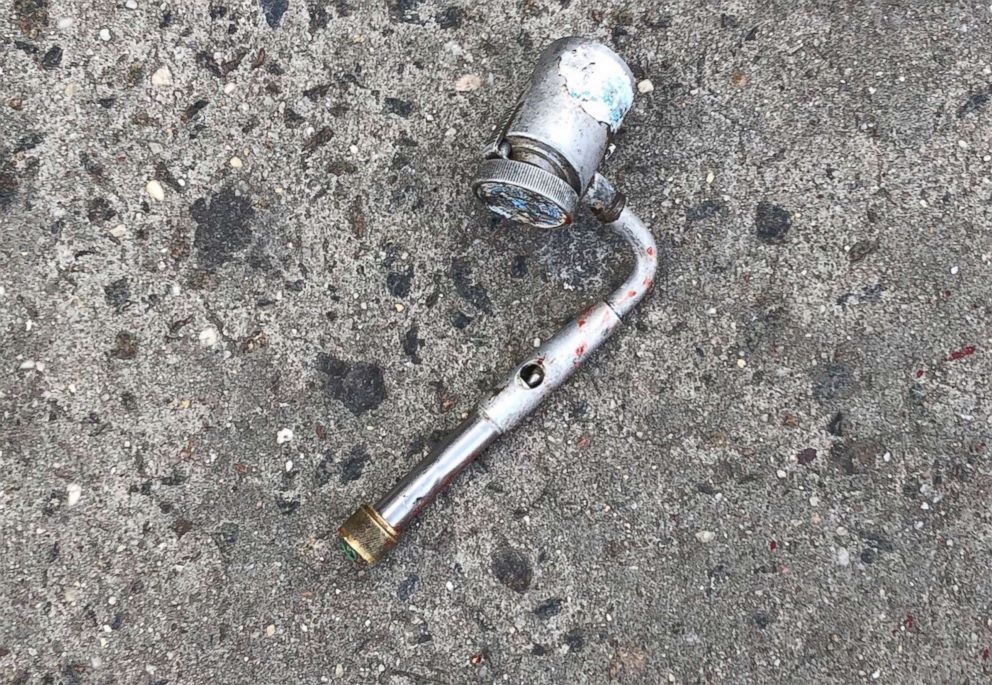 Vassell's father, Eric, told WABC his son was bipolar but wasn't on medication. He was unsure why Saheed was holding a pipe, but he told WABC that his son sometimes worked as a welder.
Although he admitted that pointing a pipe at people may have caused panic, Eric Vassell said the officers acted rashly.
"Police always have a choice," he told WABC in an interview Thursday. "They should not train them to kill. They should train them to protect life, to save life as much as possible."
"And the way they killed him, they didn't give him no choice," he continued.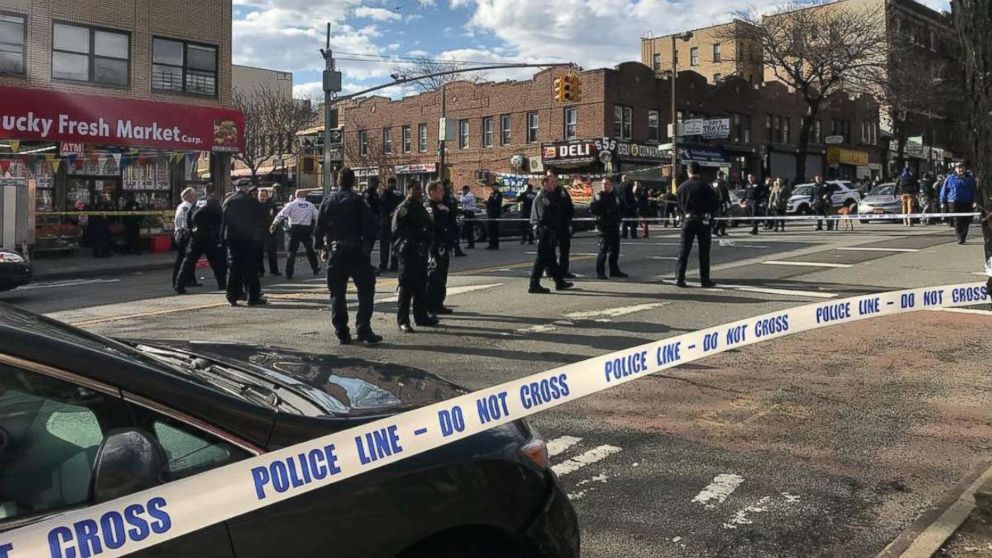 Eric Vassell mentioned other incidents happening around the country in which black men have been fatally shot by police. Last month in Sacramento, California, 22-year-old Stephon Clark was shot and killed by officers who believed he was armed with a gun, but all that was found on him was a cell phone.
"You cannot be a cop and all you should think about is your life, you know, you will lose your life so let me take a life to save my life," Eric Vassell told WABC. "And that is what is happening today in the police force."
Saheed Vassell's mother, Lorna, told WABC she is furious with the officers for shooting her son without asking him to drop the object or put up his hands.
"I'm really angry and I'm really upset because the police did not have to shoot my son down like that," she said.
ABC News' Aaron Katersky and Devin Villacis contributed to this report.