— -- An adoption controversy in Fayetteville, Ark., has ignited a debate over the controversial practice of "re-homing" and caring for adopted children that have been abused.
The adoption involves three little girls, who ranged in age from 9 months to 4 years old when it started. Their biological mother, who had a history of drug abuse and had lived with a string of abusive men, was deemed unfit to care for them. She called Justin and Marsha Harris to take her daughters.
ABC News "20/20" has declined to name the biological mother and the three girls out of respect for their privacy.
What happened next led to months of what the couple said were "terrified, sleepless nights" and a dispute about whether they should have taken the little girls in the first place.
See who the key figures are in this strange story.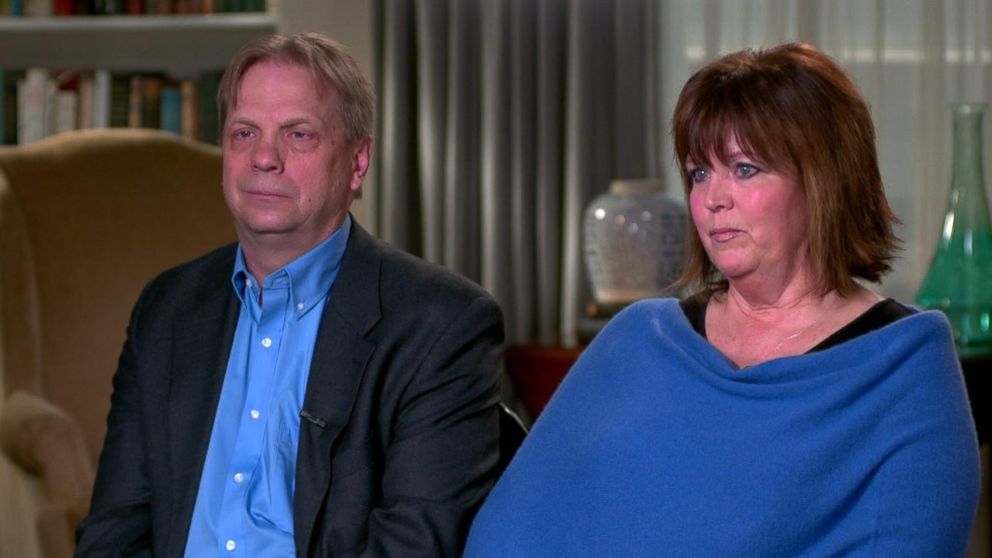 Cheryl and Craig Hart
In 1998, when Craig and Cheryl Hart's biological sons were 11 and 14 years old, they decided it was time for their family to give back to the community and become a foster family for children in need. Over the years, the Harts have opened their home to close to 70 foster children.
In March 2011 the Harts received a phone call from the Arkansas Department of Human Services (DHS) asking if they would take in a 9-month-old baby girl.
"She was cute. She was really cute," Cheryl Hart told "20/20."
And about a month later, the infant's 2-year-old sister was also placed with the couple. While the Harts were aware that the sisters had come from a troubled and sexually abusive background, the couple didn't notice any extremely alarming behaviors from the girls during the year and a half they spent in their home in Fayetteville, Ark.
The Harts did know that the two little girls had a 5-and-a-half-year-old sister who had been sexually abused. Sometimes the girl acted out violently. DHS had placed her in a therapeutic foster home where the foster parents would be trained to deal with her special needs.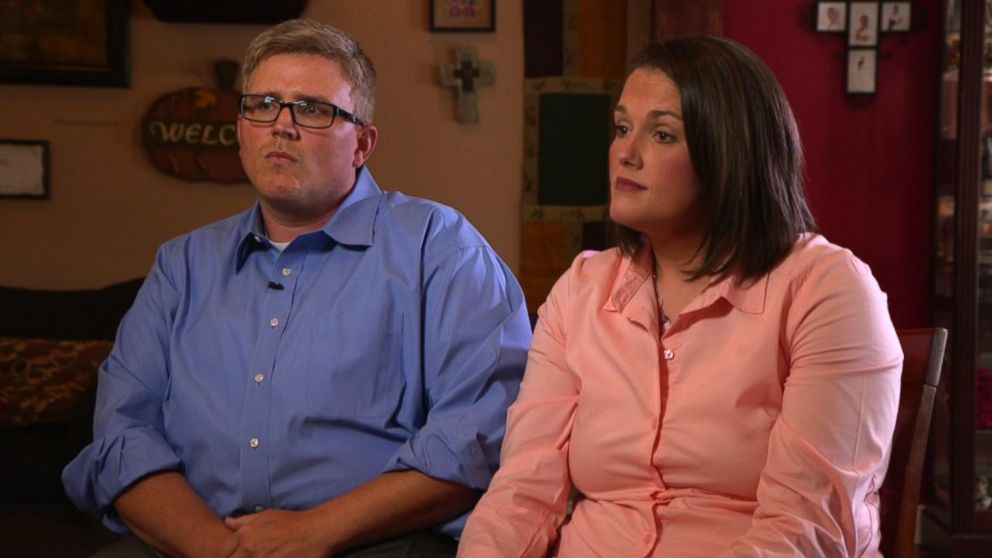 Justin and Marsha Harris
Arkansas State Rep. Justin Harris and his wife, Marsha, had always been eager to expand their family of three young sons. They had even put an addition onto their house in anticipation of one day adopting. So in early 2011. when a mother of three reached out to the devout couple about adopting her three young daughters who were about to be permanently taken away by DHS, the family decided they wanted to make these siblings members of their family. Later that year, the couple contacted DHS about their intentions. Justin Harris also reached out to the Hart family who was fostering the two youngest sisters at the time. Cheryl and Craig Hart were opposed to the Harris adoption from the beginning.
While the Harts did not have the older sister in their home, they had been in touch with girl's then-foster parents and knew she was a troubled child. In fact, because of the repeated sexual abuse she had suffered at such a young age, she had begun to exhibit predatory behaviors. Cheryl Hart recalls asking the Harrises, "Why would you subject your sons to a sexual predator?"
And though the two youngest girls had never given the Harts any severe problems, they did not believe the younger sisters should be placed in a home with any young children because of the abuse they had suffered in the past.
And the Harts said they weren't the only ones who opposed the adoption. For reasons similar to their own, the Harts said DHS therapists, case workers, adoption specialists and other former foster parents also warned that this would not be the right fit.
But the Harrises explained that they were both early childhood educators, ran and operated a preschool and had experience working in therapeutic daycare centers. They argued they were more than capable of raising these young girls. Furthermore, Marsha Harris had been abused in the past, which she said would help her deal with the two older girls' special needs.
The Harrises are devout Southern Baptists. Justin Harris told "20/20" the reason there was such objection to the adoption was "because [others] felt like we were a fanatical couple. That was their number one issue."
In summer 2012, a judge approved the triple adoption. The oldest daughter would be placed for a six-month trial period in the Harris home in June and the other sisters would be transitioned into the home in September in another six-month trial period. Yet their lives quickly began to unravel.
Shortly after the oldest girl arrived, the Harrises said she began to display disturbing behaviors. She lashed out at her brothers, threatened to kill people with knives and even crushed the family guinea pig to death. Describing the child's fits of rage, Marsha Harris told 20/20, "It never stopped. Just screamin'. And there were no tears. Just rage, screamin' nonstop. This is what I'm dealin' with eight to 12 hours a day."
The Harrises learned that this behavior could be related to the girl's diagnosis of Reactive Attachment Disorder (R.A.D.) -- an often misunderstood psychological condition that can develop when a child's basic needs for comfort and affection are not met. After just four months in the Harris home, the oldest girl was placed in an inpatient facility and her adoption by the Harrises was never finalized.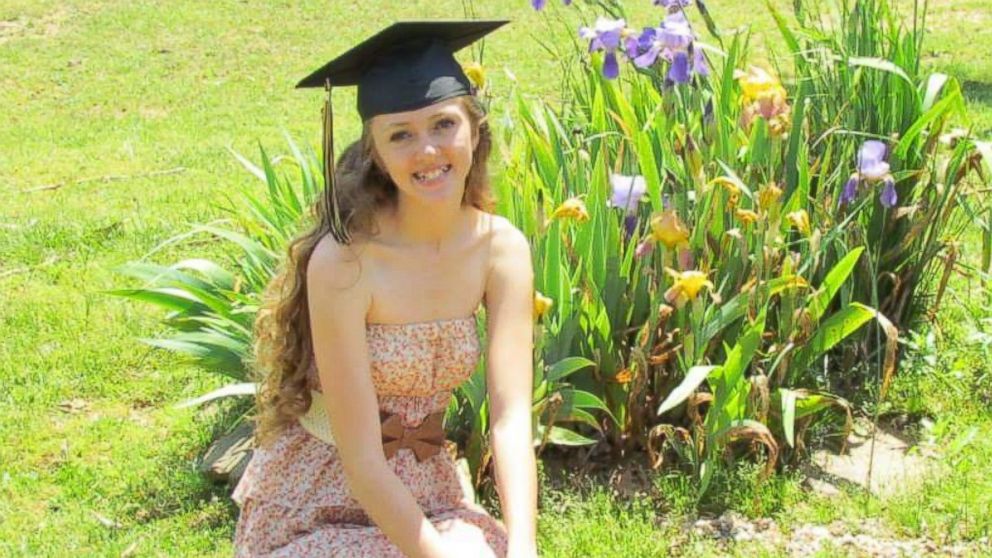 Chelsey Goldsborough
Chelsey Goldsborough was a high school senior when she started babysitting for the Harrises' two remaining adopted daughters in spring of 2013. The teen claimed she would watch the girls for a few hours every day after school for several months -- a length of time disputed by the Harrises.
Goldsborough also alleged the family would keep the middle child isolated in her bedroom for long periods of time and blast Christian music at her doorway to help keep away demons. The babysitter also alleged the Harrises would keep the younger sisters separated because they could supposedly telepathically speak to one another. "There was a group coming in from Alabama that was supposed to pray over the children and get the demons out as an exorcism," according to Goldsborough.
The Harrises categorically denied all of Goldsborough's claims. Justin Harris told 20/20, "We are Southern Baptist. We do not do exorcism. I'll be very clear about that. Period."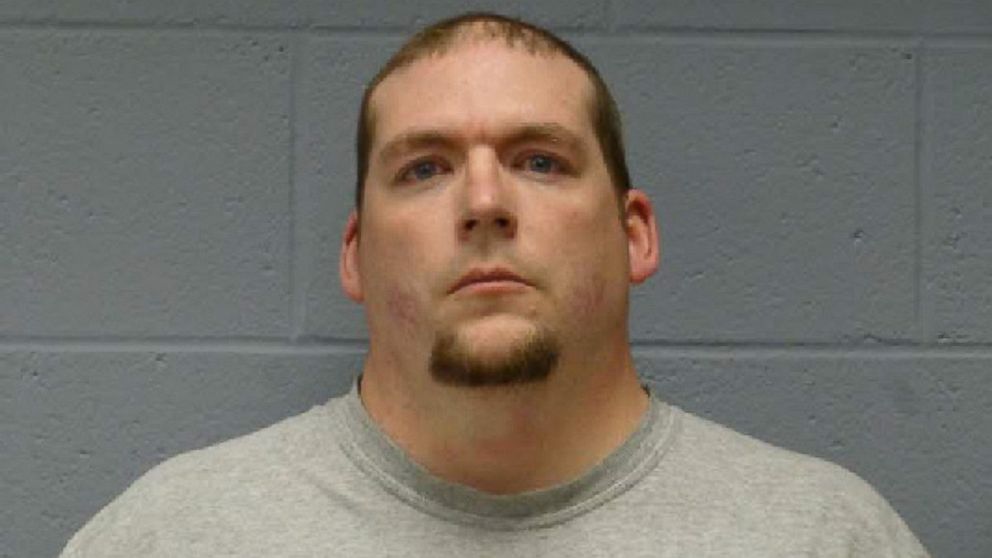 Stacey and Eric Francis
In April 2013, the Harrises finalized the adoption of the two younger sisters. But things quickly took a turn for the worse as the middle child, also diagnosed with RAD, began to act out despite regular therapy sessions, the Harrises said. Justin Harris told 20/20 that "We're not sleepin'. We're at our wits' end. We've done all this counselin'. And nothing is gettin' better." And I just said, 'God, I can't do it anymore.' We've done everything."
Feeling they had run out of options, the Harrises decided to re-home their children -- a legal loophole that allows adoptive parents to hand over kids to another willing family -- to Eric and Stacey Francis, with the intention that the Francises would eventually adopt them. In October 2013, Justin Harris dropped off his two young daughters to begin their new life with the Francises. The couple, whom the Harrises had known since Marsha and Stacey had been classmates, and the couple seemed like the perfect fit. They had adopted three international children of their own -- one whom had RAD -- and Eric Francis was also an early childhood educator.
It was later discovered that Eric Francis had sexually abused the middle child during the time she spent in his home. Francis is currently serving a 40-year sentence behind bars.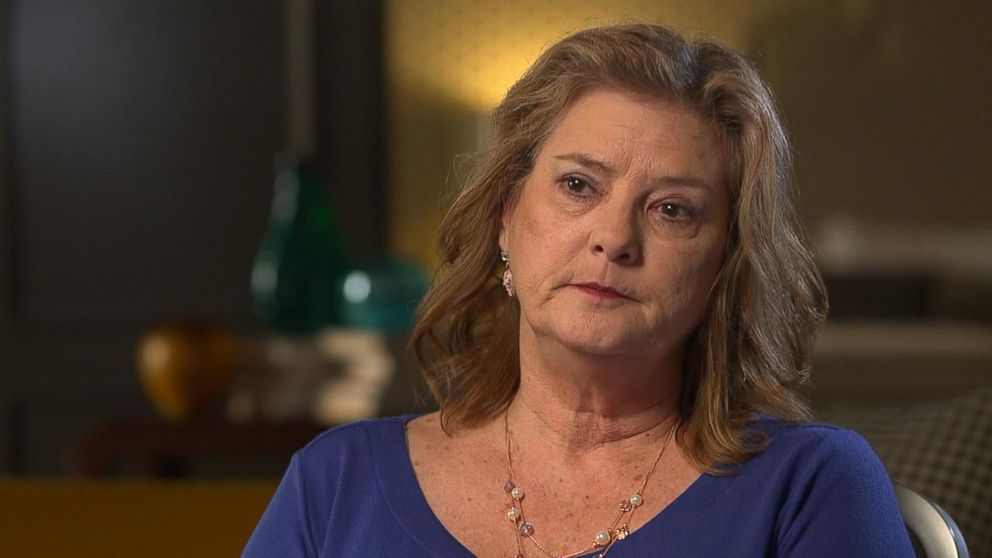 Jan Wallis
Jan Wallis, a former adoption specialist with DHS, knew the two younger sisters. She had been assigned their case while the girls were still living with the Harts. Wallis stayed on the case as the girls were transitioned into the Harris home. Eventually she also testified in court against the Harris adoption.
This "was not the type of home we were lookin' for ... it wasn't appropriate for these girls to be in a home with three boys," Wallis told 20/20.
Wallis left DHS in fall 2012. Despite her reservations about the Harris adoption, Wallis thought things were going well with the Harrises and the two young sisters. So it came as a great shock to Wallis when Marsha Harris called her, nearly a year later, for dinner. According to Wallis, Harris told her they could no longer handle the girls, needed to give them back and that ministers came "to visit the house to try and get the demons out of the two little girls." Wallis warned Harris there was a possibility that DHS could charge them with abandonment if they took such action.
And only a few months following that dinner, Wallis said her shock turned to horror when she learned the Harrises had re-homed the two young girls to the Francis family. "To give your children away, whether they're your biological children or adopted...I never thought that would be legal anywhere," Wallis told 20/20.
The Forever Family
After the traumatic start to their young lives, the story of these little girls is one of hope, survival and resilience. The two younger sisters have been adopted and are thriving and flourishing in their new home. Now ages 7 and 5, the girls' adoptive parents tell "20/20" that after a year of adjusting the sisters are excelling in their studies, taking swim lessons and enjoying ballet and gymnastics classes.
The girls' new adopted mother, who asked not to be named, told 20/20, "I want people to know who they really are, 'cause who they really are is fun and sweet and sensitive and strong. They are both strong and they are both very bold and very courageous and very creative. They are fighters."
The oldest sister was also adopted by a new family and is reportedly doing well.