Both Democratic Sen. Barbara Boxer and her Republican challenger, Carly Fiorina, have reputations for toughness and for not backing down: Boxer voted against the Iraq war and Fiorina rose to the top of American business at Hewlett Packard and Lucent at a time when it was rare to see a woman in the chief executive's suite.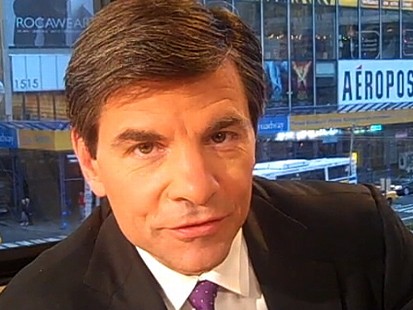 But only one of these powerful women will prevail in the race for Boxer's U.S. Senate seat representing California.
The pair recently sat down with ABC News' Diane Sawyer to discuss immigration, Fiorina's role as CEO at HP and her recent battle with breast cancer. And on Sept. 1 in California, they mixed it up further during a feisty first debate that touched on the economy, Boxer's congressional record and Fiorina's tenure at HP.
On Immigration
In July on "Good Morning America," Fiorina said the controversial Arizona law that requires police to inquire about the immigration status of anyone they suspect of being in the U.S. illegally was constitutional.
Fiorina said she was proud of the endorsements she'd received from the Hispanic community.
"They say: 'We can't have criminals crossing our borders in Arizona. We now know that we have Chinese crossing the border, Poles crossing the border, Canadians crossing the border in Arizona. And we also have a security challenge in Arizona. The federal government needs to do its job there and secure the border,'" she said.
Not surprisingly, Boxer differed on immigration.
"I have communicated with both sides [Democrats and the GOP] that it's essential to do comprehensive immigration," Boxer told Sawyer. "The laws on the books [regarding immigration] are not enough. Maybe Carly Fiorina thinks you can deport 12 million people. I don't think so."
Boxer said the moderate position was the right one.
"What you need is to make sure that they learn English, they pay fines, they pay their back taxes and they get in line so that they have a path to legality," said Boxer, who is trying for her fourth term in the U.S. Senate.
Boxer: Fiorina 'Heartless' CEO of Hewlett-Packard
Boxer also attacked Fiorina's record as a corporate CEO.
"When you lay off more than 30,000 workers [and] you ship their jobs overseas, it really hurts," said Boxer. "When you're asked today: 'Would you do it again?' [and] you say, 'Oh, yes.' ... My opinion [is] that's heartless. I'll let people judge for themselves."
Fiorina, who led Hewlett-Packard from 1999 to 2005, said she managed the company through the worst technology recession in 25 years.
"We had to lay some people off, sadly. But, by the end of my tenure, we had grown jobs, created jobs right here in California," she said. "That's because we doubled the size of the company from $44 [billion] to $88 billion. We tripled the rate of innovation to 11 patents a day.
"Barbara Boxer should be very careful about who she calls heartless," Fiorina told Sawyer.
Boxer: Full of Hot Air?
Fiorina defended an Internet ad depicting Boxer as an evil blimp and another depicting her election primary opponent, ex-Rep. Tom Campbell, as a demon sheep. She said she had no misgivings when she saw them.
"We're gonna run a tireless, fearless campaign," she said. "Those two video ads ... were provocative. They were funny. People are still talking about them. I'm totally prepared to run on my record and I'm gonna hold Barbara Boxer accountable for hers."
Boxer said, "She can do her ads and I will do mine. People are going to judge but listen. ... They're not going to judge on that. President Obama has come out twice for me. He's come out to support me."
Fiorina has been endorsed by former Alaska Gov. Sarah Palin.
The Associated Press contributed to this report.