As a child, Ed Impala could never keep up with his twin brother, Frank.
"My balance was bad, my body was always pulling me back," Impala told KOMO, the ABC Seattle, Wash., affiliate. "The fatigue was severe."
His parents took him to a doctor, who told the family that he would outgrow the problem.
But Impala, who'll turn 54 Monday, never outgrew it and a neurologist diagnosed him at age 20 with a slight case of cerebral palsy. Doctors blamed it on oxygen deprivation during his birth. Impala was born eight minutes after his brother.
Impala's symptoms worsened in the next 30 years. His wife, Tami, and his three children watched as he eventually lost his ability to function.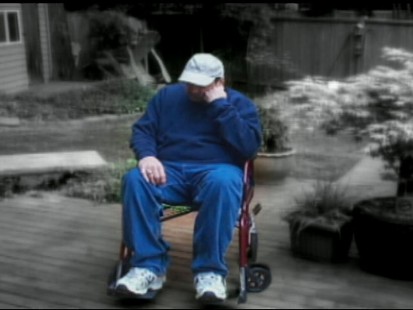 "By the end of the day, he'd just be hunched over," daughter Nicole said.
She quit her job so that she could drive her dad to his numerous doctor appointments. He eventually became confined to life in a chair.
"We had to help him do everyday activity, he couldn't even use a knife and a fork," son Dominic said.
The Seattle family had been preparing for the worst, the possibility of burying the man they loved.
"It was so bad, I was mentally preparing for my dad to pass away," daughter Michelle said.
Impala's brother never gave up on a finding a cure. He scoured the Internet and discovered a website that listed symptoms matching his brother's ailments.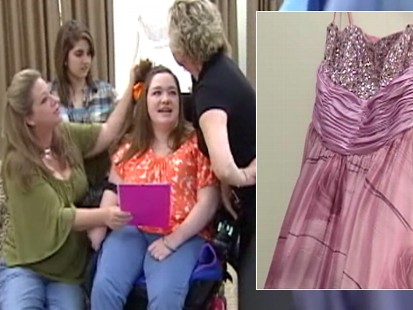 The symptoms were for something called
dopa-responsive dystonia, a rare genetic disease
that hinders the body's production of dopamine. Dopamine allows the brain to communicate with the body's muscles.
Impala had many of the same symptoms of those suffering from the ailment, including trouble walking.
His brother learned of the story of a little boy from the New Hampshire named Harrison Colegrove.
Harrison's symptoms mirrored what Impala had faced and the boy had been transformed by taking the right pills.
"I could actually do stuff I'd never done before," Harrison said. "It was amazing."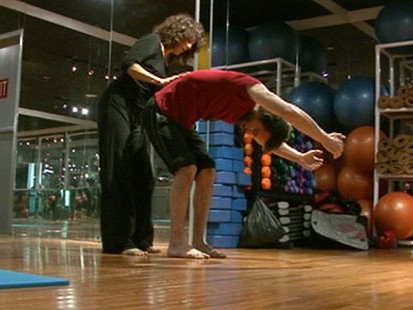 Inspired by Harrison's success, Impala tried the pills. The next morning, he woke up a new man. He brushed his teeth and shaved.
Impala Is Disappointed but Not Angry
Instead of needing help, Impala helped his son, Dominic. Dominic said he started to cry, adding that he couldn't believe his father's crippling disability was cured overnight.
"It's like our father's reborn again," Dominic said.
Impala said he's not angry about being misdiagnosed for so long, but he is disappointed.
"I told my doctor that it would have been really sweet to find out 30 years ago," he said.
Sharyn Alfonsi worked on this story with KOMO, the ABC Seattle, Wash., affiliate.