In one of the most intense midterm elections in recent memory, it's still a tight battle between Republicans and Democrats to determine how the balance of power will shift in Washington. But before voters head to the polls next week to settle the score, ABC's David Muir spoke with Politico's Marty Kady to handicap some of the closest races.
"Almost every prognosticator, from the most ambitious ones to the most conservative ones, believes that the House will flip to Republican," said Kady. "Whether that means a 40-seat gain, a 45-seat gain, or 60, 70-seat gain, we don't know how big the wave's going to be."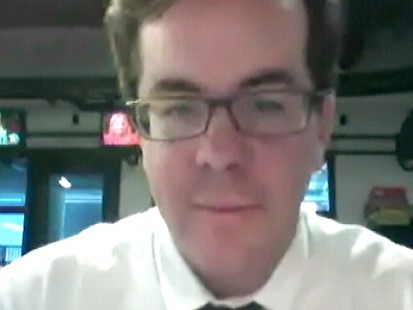 Close races in several states could even make the difference between a Democratic or
Republican-controlled Senate
, though that seems unlikely at this time.
"Republicans will really have to shoot the moon to gain the Senate. They'll have to win every competitive race, including some where Democrats lead -- Washington State, California," Kady said.
And in Nevada, powerful Senate Majority Leader Harry Reid is in the fight of his life just to retain his own seat, up against Tea Party-backed candidate Sharron Angle.
"Harry Reid's negatives in Nevada are very high," Kady said. "That's a race that we might not know the outcome until very early, or the next morning East Coast time. They're deadlocked in the polls."
Many of the races have drawn national attention, from the ups and downs of the Alaska senate race to the intense battles on the California airwaves. Republican gubernatorial candidate Meg Whitman has spent upwards of $140 million in her quest to defeat Jerry Brown, but even that may not be enough.
"The polls we see, Jerry Brown is extending his lead as we go into the final week, so Meg Whitman might end up running the most expensive, self-funded losing campaign in political history."
Muir and Kady had more to say on some of the races, including which race Kady considers the most interesting in this election cycle. We hope you'll watch.
Watch more "Conversation" videos here.