In the decade since teacher Mary Kay Letourneau was sent to prison for her affair with a sixth grade boy, countless other "cougar" educators turned predators have made headlines.
Their inappropriate behavior typically takes place behind closed doors, but what if it was played out in public? What if a cougar tutor made flagrant advances to an unwilling young student in a cafe? Would anyone step up and come to the rescue of a young boy in need?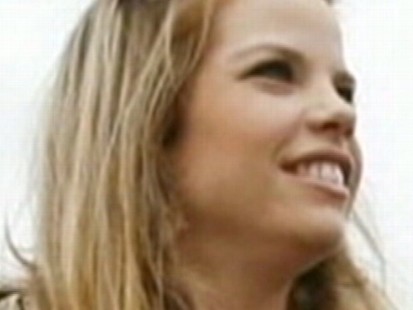 The hidden cameras of ABC News' "
What Would You Do?
" were cached in Dominick's Bakery & Cafe in Staten Island, N.Y., to find out. With actors Mia Price playing the role of cougar tutor and Zach Meliani portraying an underage student, the cafe was the setting for a steamy math tutoring session.
Click here to watch the latest episode of "What Would You Do?"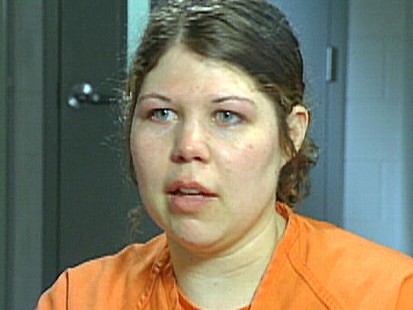 Zach was reviewing his textbooks when the cougar tutor entered the restaurant. She took off her blouse, exposing a slinky pink top, and immediately had a captive cafe wide audience. She began the tutoring session by massaging the boy's neck and shoulders and running her fingers through his hair.
Once their food order arrived, she sampled a pastry and told her young charge, "Oh, my God, this is better than sex."
Three women seated at a nearby table looked concerned, but didn't initially step in. However, as soon as the predator headed for the restroom, one of the women, Joanne Felice, turned to the boy and asked him, "Are you OK? "
He shyly replied, "I don't know what to do because I'm supposed to, she's my tutor, like she's going to be my teacher next year and my mom hired her. But, like, she wants me to go back home and study at her house."
Felice told him, "I don't think she's acting right. For an adult, she shouldn't be acting that way."
The cougar returned to the table. When Zach left for the restroom, the women laced into her.
"You're embarrassing him, and he went into the bathroom because he's uncomfortable," said one of the diners, Kathy Zito.
Reaction From a Teacher in the Crowd
"Oh that explains quite a bit. I can't understand what I possibly could have been doing to embarrass him," the predator replied.
Zito added sarcastically, "Let's take a survey. Then you'll know."
"Excuse me? (I'm) teaching him," the cougar replied.
Felice jumped back in, "You need to touch him like that? I don't think you know what you're doing."
The cougar repeated her defense, saying she was just tutoring her student.
Missy Quest, a registered nurse seated nearby, overheard the heated exchange. She noted that the tutorial session seemed to be less focused on math and more on "sex ed."
The tutor quickly got up and tried to leave with Zach, but the women in the restaurant stood up too and acted as human shields.
Zito grabbed her friend's cell phone and offered to call Zach's mother.
"It'll be a cold day in hell before you drive him home! I'll tell you that right now! We're calling 911, and that's who's taking him home. You have to leave. I'll pay your bill. You have to go. Sit down Zach. I don't know what school you work at, but I am going to tell you right now, I'm going to find out and report everything that went on! I think you should leave," Zito said.
At that point, John Quinones, host of "What Would You Do?" entered the cafe and exposed the experiment. He asked Zito what was going through her mind as she witnessed the cougar's conduct and the young boy's resistance. Zito said, "If that were my son, I would want somebody to stick up for him. She was inappropriate."
The emotional reaction continued to play out all day, especially when one customer, Kristen Cole, turned out to be a teacher herself. Cole said she had seen and heard enough, and decided to school the predator.
"You are an adult and I'm a teacher as well. But I never actually stroke and touch my students. Your behavior is inappropriate. You shouldn't be touching a 15 year old boy in that manner," she lectured the cougar. Cole added that because the tutor was in a position of authority, she should be mindful that her actions have serious impact on young boy.
A Different Reaction If Boy Welcomes Cougar's Advances?
Cole later told ABC that her strong feelings came from experience. "I teach high school. The most interesting thing about it over the 13 years is truthfully, we live in a world where there are so many more dangers. At times, you don't know who to trust and who not to trust. So you can either trust no one, which is scary, or you can be brave enough to try to trust someone. And a lot of times that tends to be a teacher, which is why it's horrible when teachers take advantage of that," she said.
Taking advantage of an underage student hit a sensitive nerve with the female patrons at the café. But what about the men? How would they react? And what if, instead of resisting, the young boy welcomed the cougar's advances? Would anyone step in?
Click here to watch the latest episode of "What Would You Do?"