— -- Prince Harry proposed to Meghan Markle with a custom engagement ring he designed for his bride-to-be. It features a trio of stunning diamonds.
The ring's center stone hails from Botswana, a country with personal significance for the couple, and is flanked by two diamonds from the personal collection of Harry's mother, the late Princess Diana.
"The little diamonds on either side are from my mother's jewelry collection to make sure that she's with us on this crazy journey together," Harry told the BBC's Mishal Husain today in their first interview as a couple.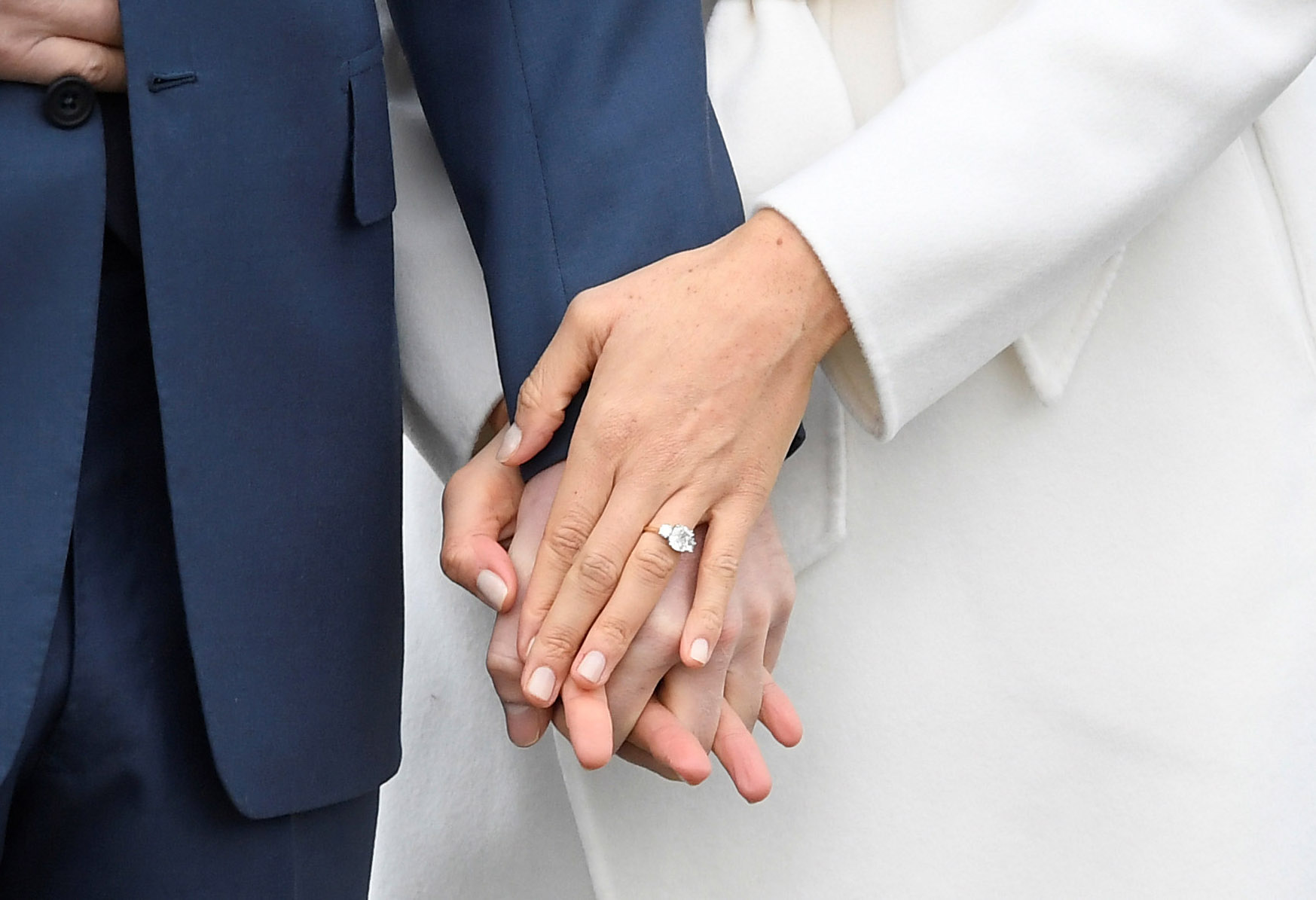 Markle, who called the ring "beautiful" and "incredible," was touched by Harry's design choices — especially the ring's link to his mother.
"I think everything about Harry's thoughtfulness and the inclusion of [Diana's stones] and, obviously, not being able to meet his mom —it's so important to me to know that she's a part of this with us," Markle said. "It's incredibly special to be able to have this, which sort of links where [Harry comes] from and Botswana, which is important to us. It's perfect."
The stones sit on a band of yellow gold — Markle's favorite, Harry said — and was made by the queen's jeweler, Cleave and Co.
In the BBC interview, the two appeared loving and playful with each other. While describing the ring, Harry said jokingly to Markle, "Make sure it stays on that finger."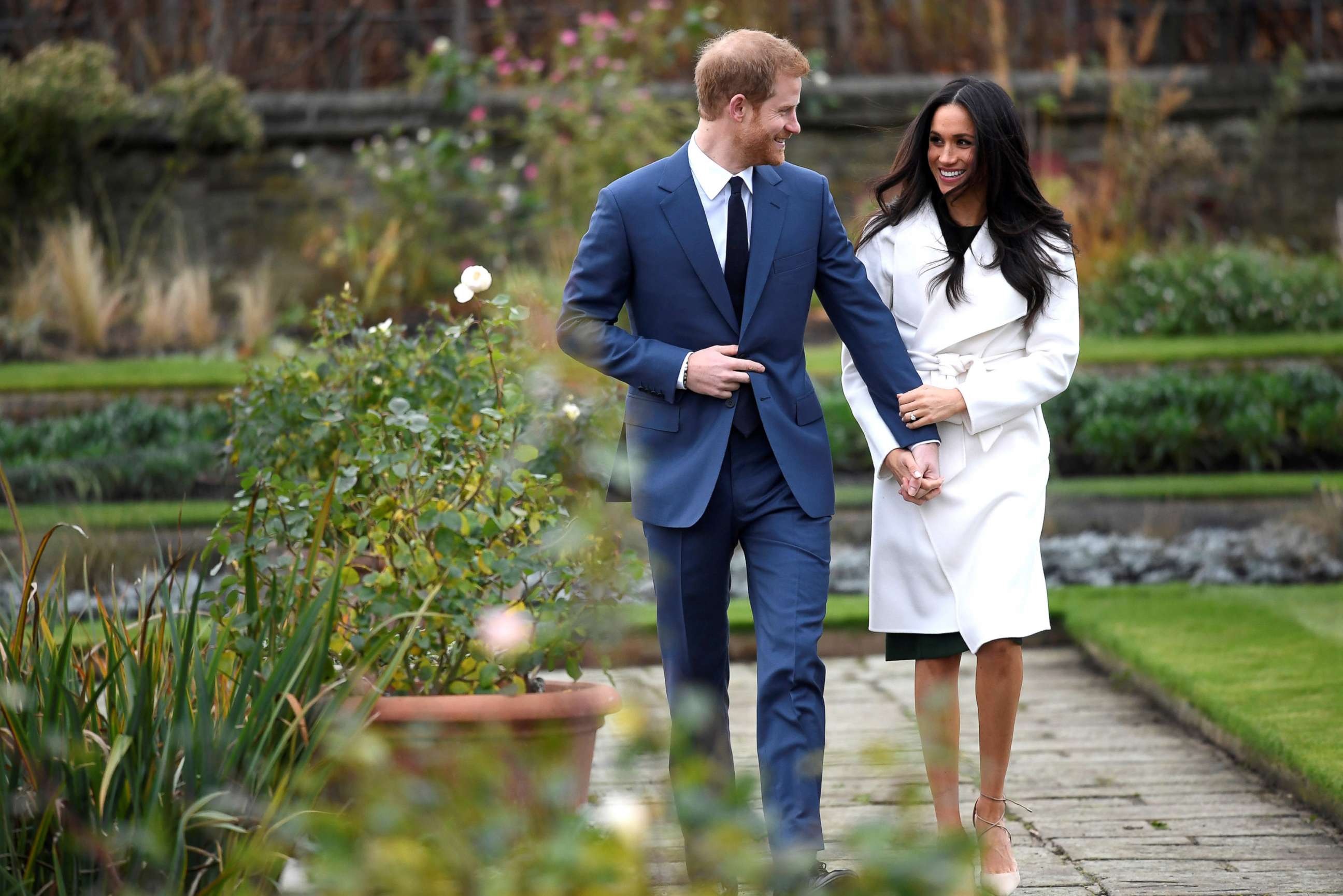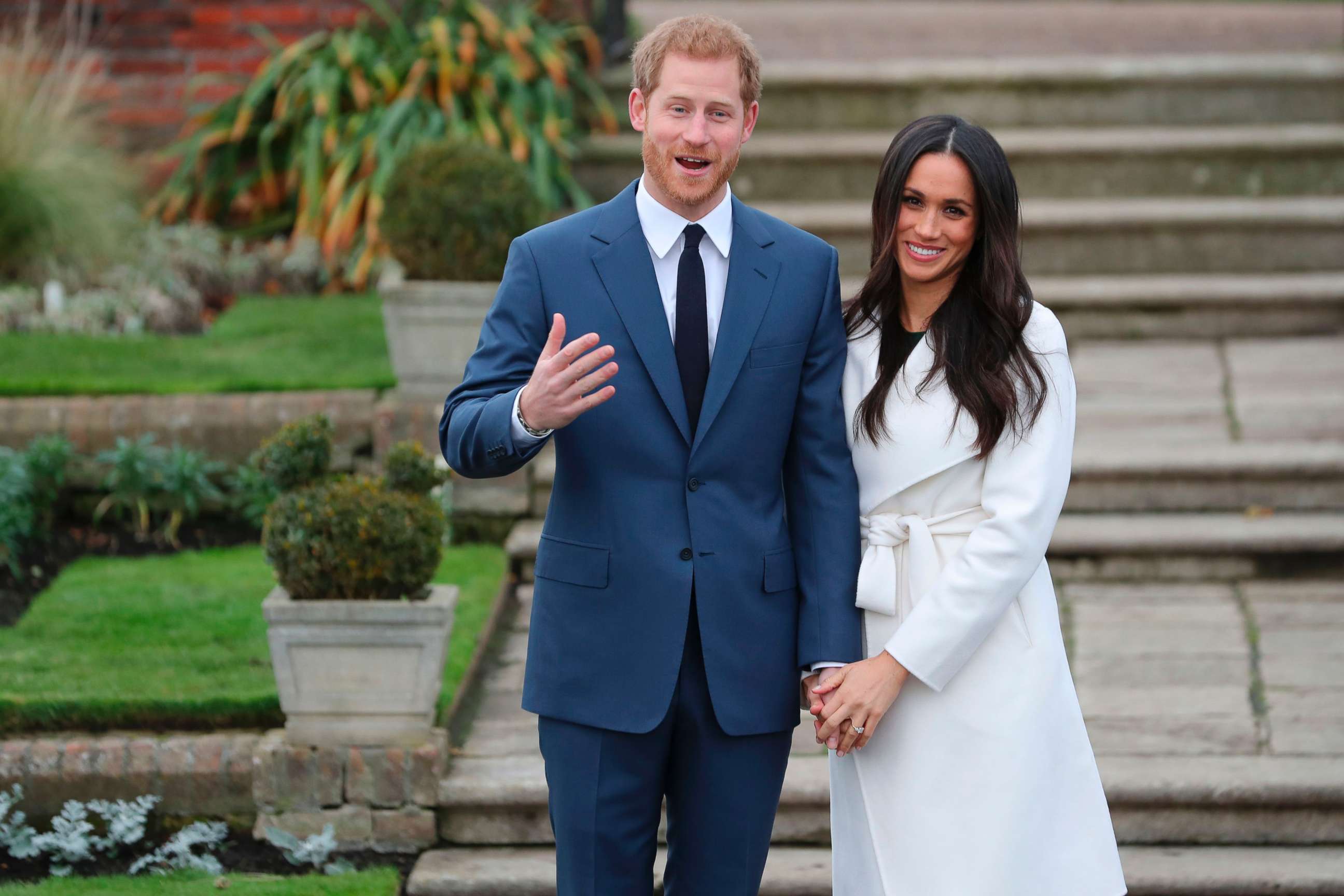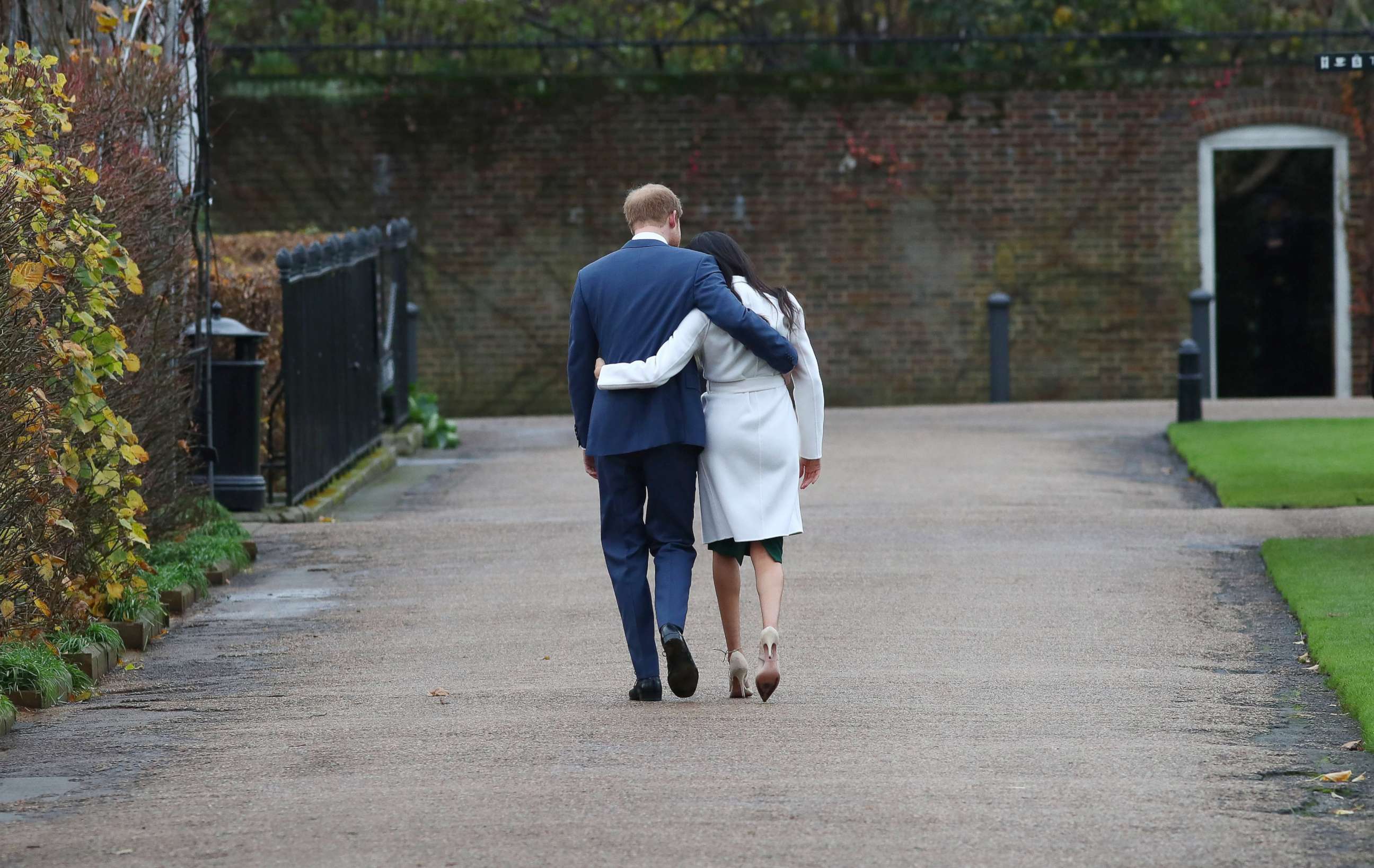 Markle told reporters the proposal was "romantic" and she is "so happy."
Markle, an American actress, joins a long line of women in Britain's royal family to wear stunning engagement rings.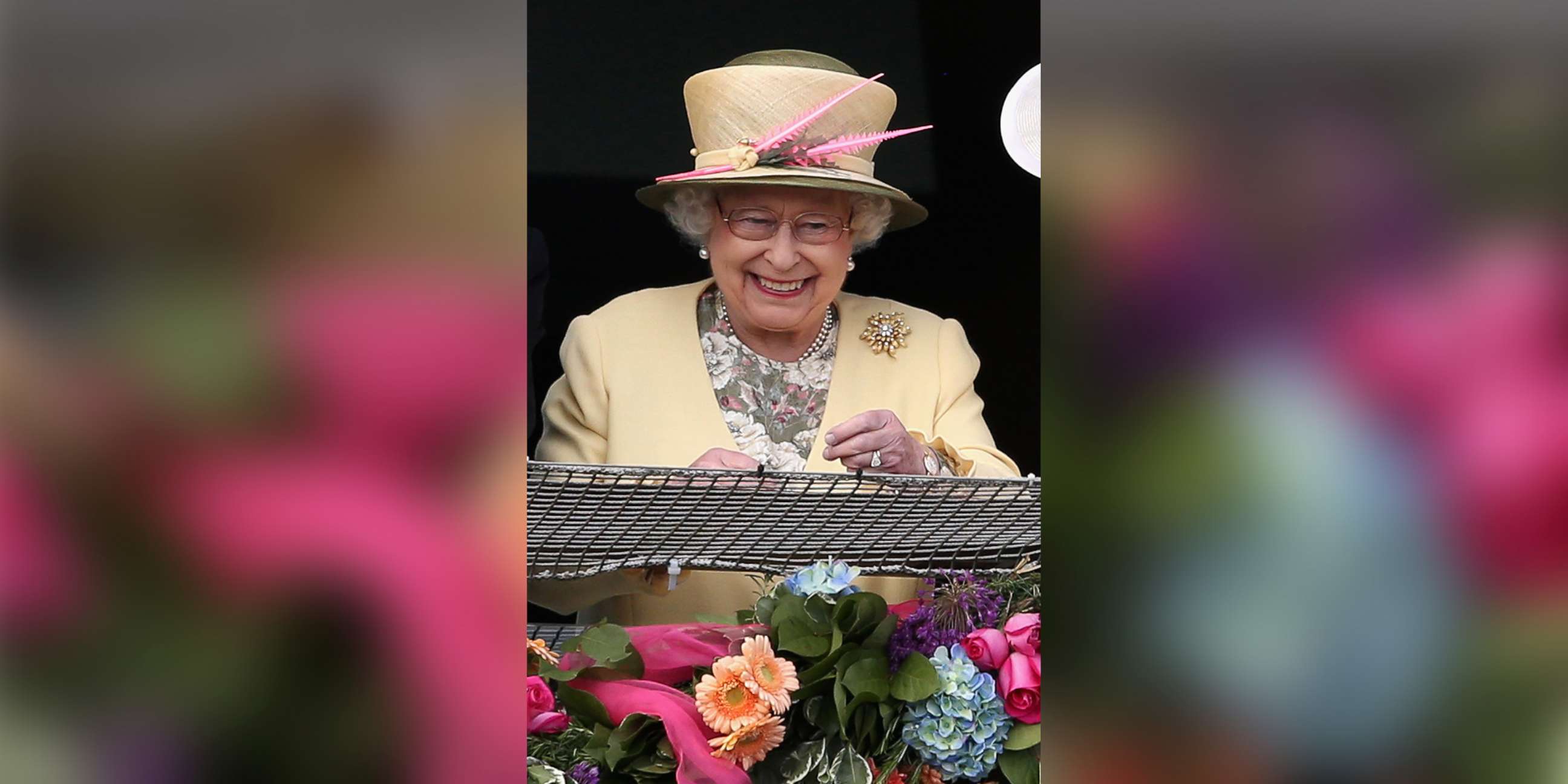 Prince Philip proposed to then-Princess Elizabeth in 1947 with a 3-carat diamond solitaire flanked by 10 smaller diamonds.
The ring was fashioned from the tiara of Philip's mother, Princess Alice of Battenberg, which he dismantled to also make a diamond bracelet as a wedding gift to Elizabeth.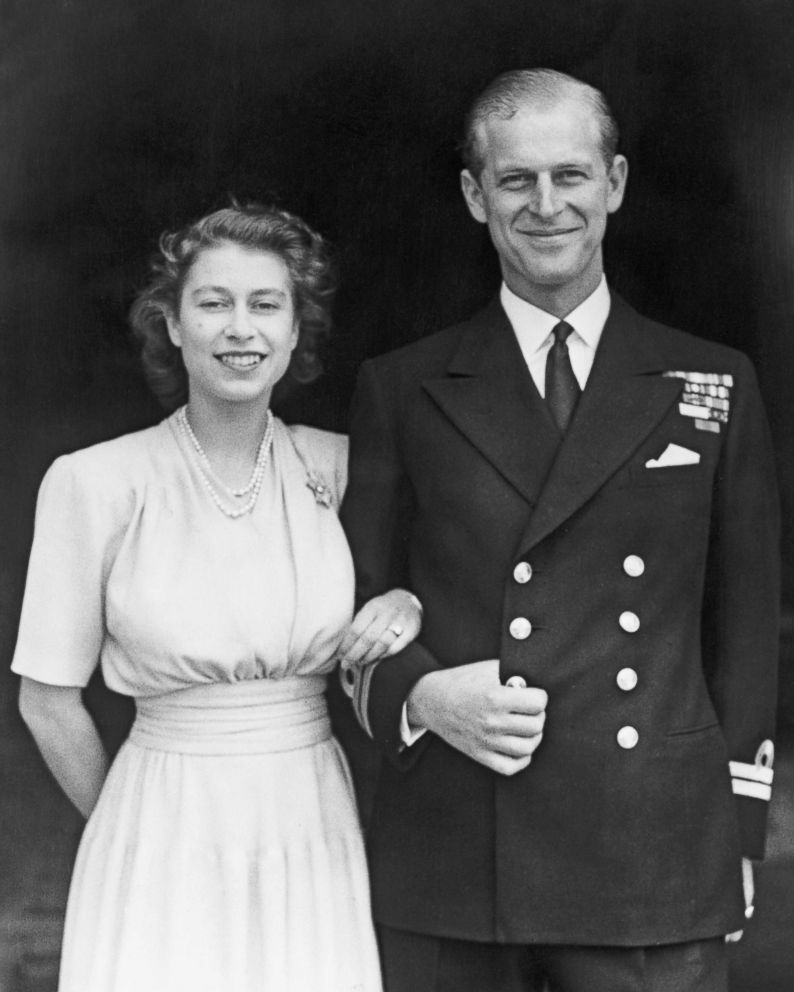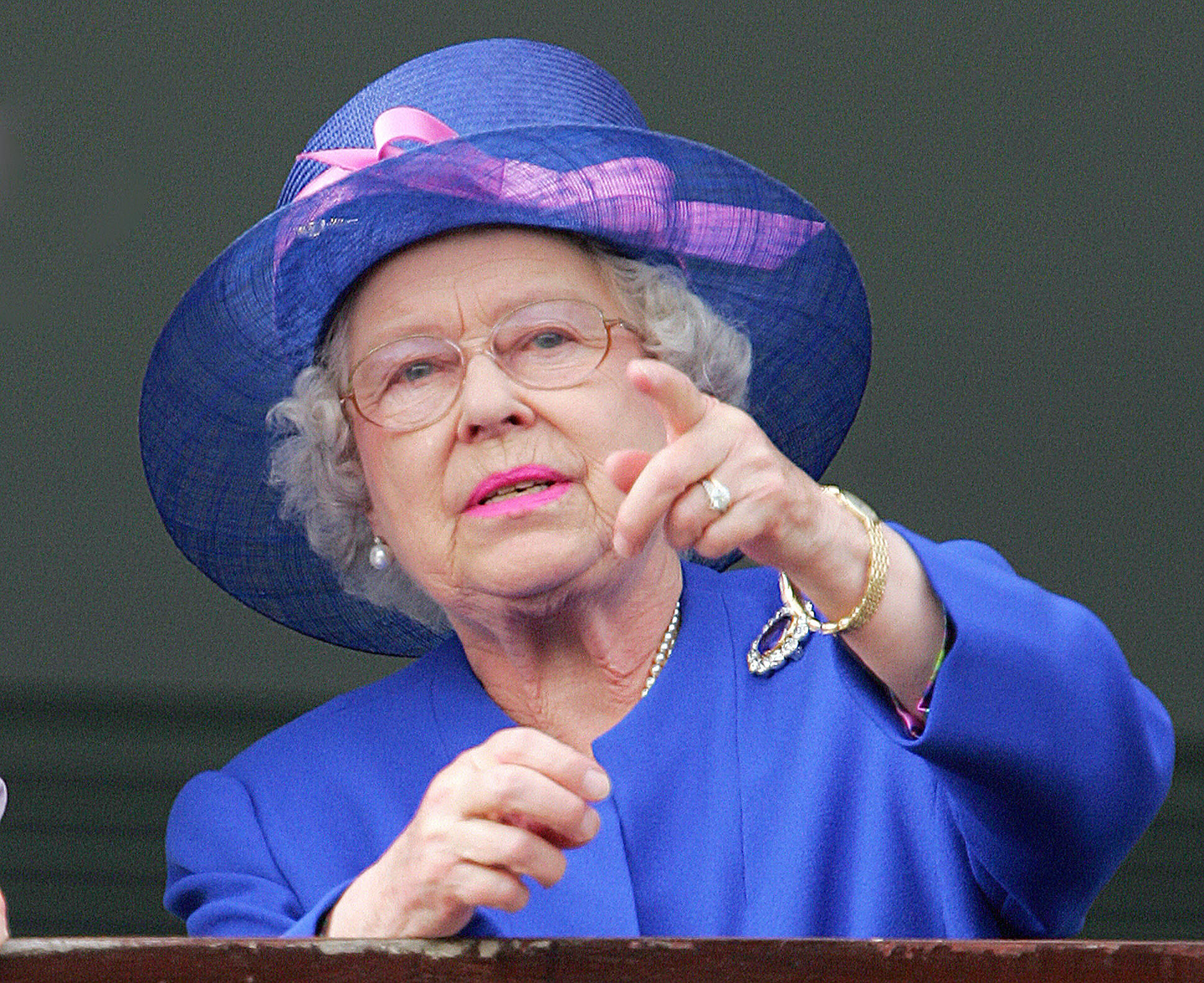 Harry could have requested one of the jewels in Elizabeth's jewelry collection or used stones from a piece she lent Diana.
One ring from Elizabeth's collection mentioned as a possibility for Harry to use was Queen Mary's Town of Windsor ring, which consists of three solitary round diamonds.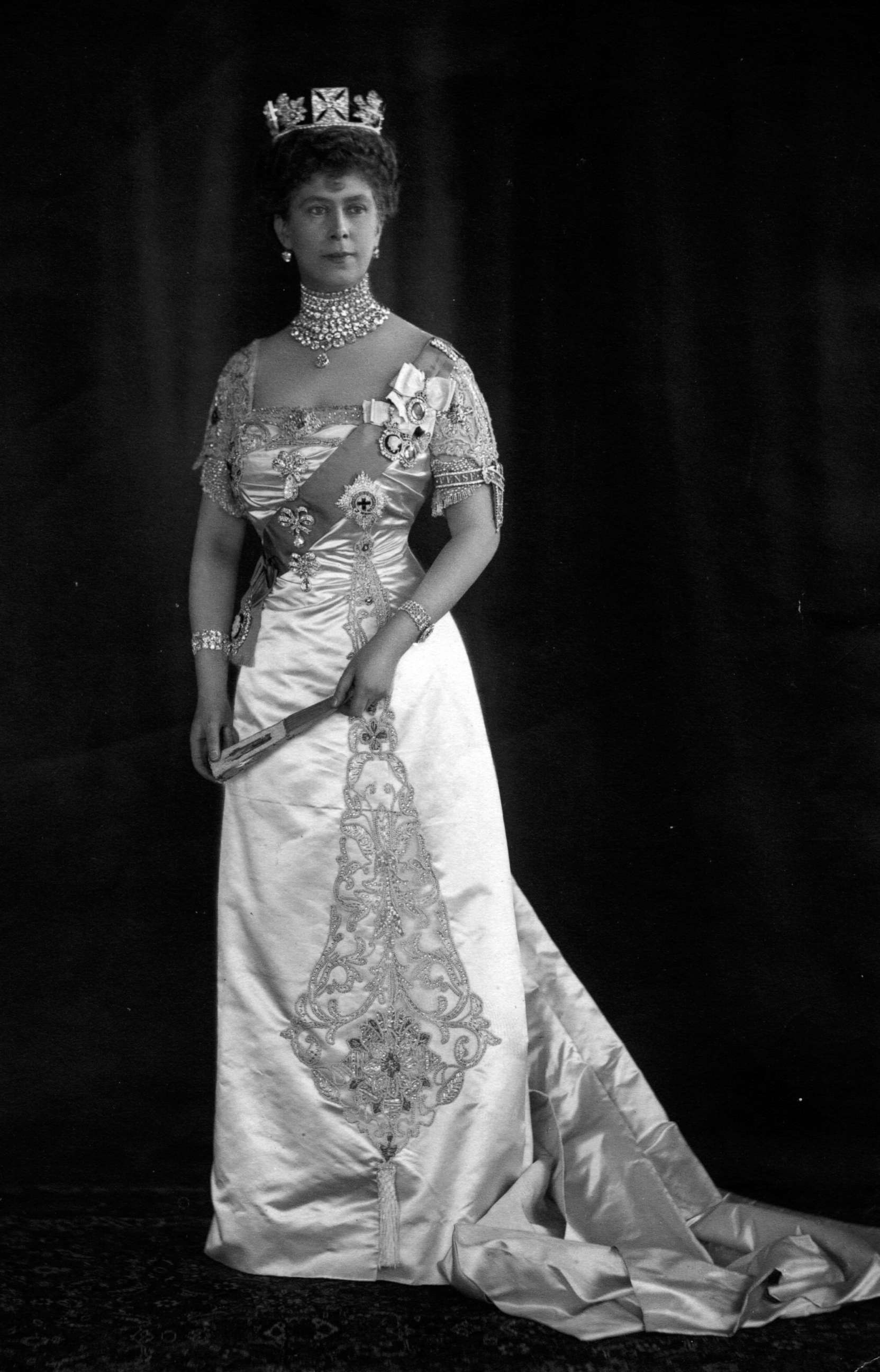 Diana's jewelry collection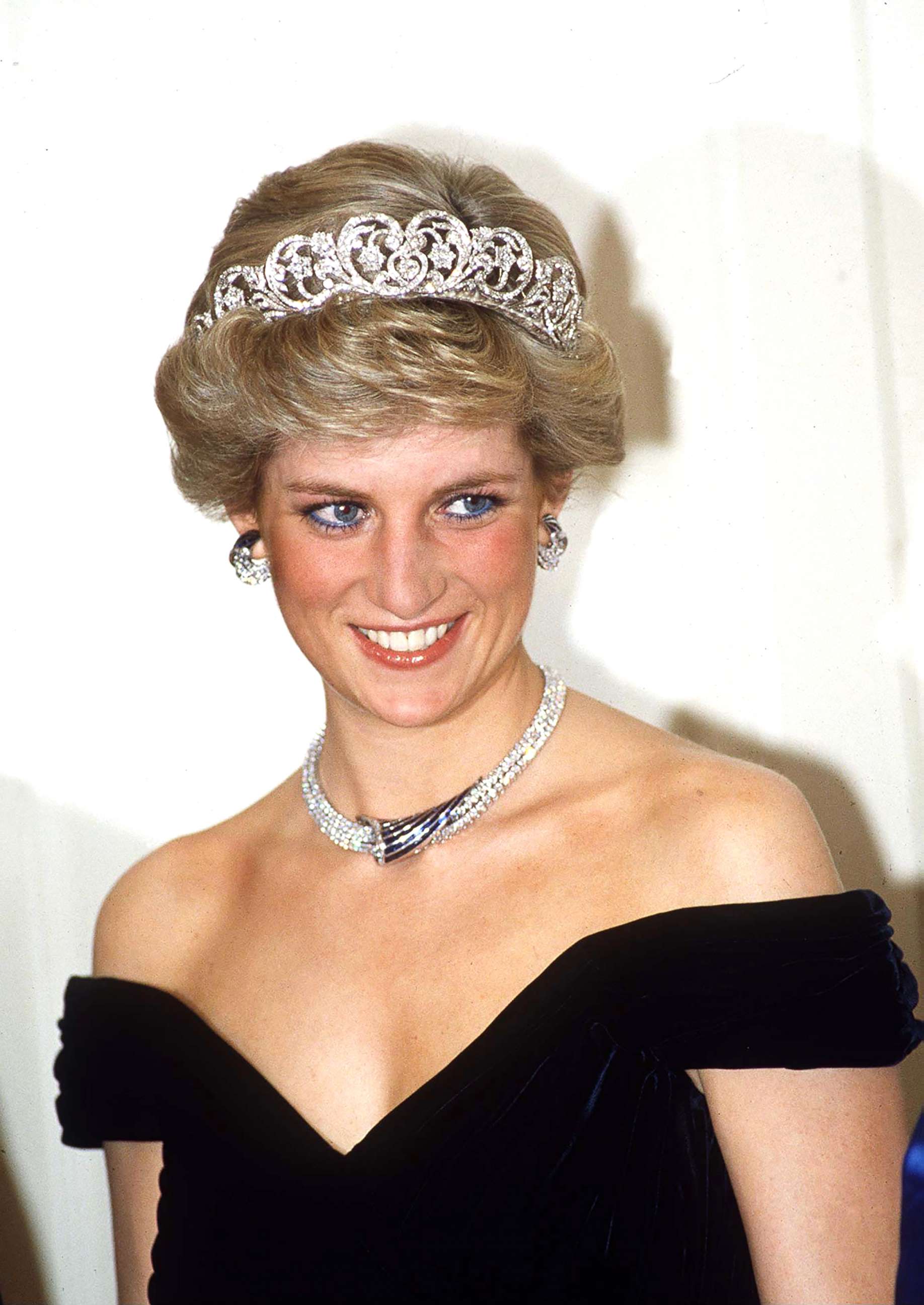 Harry and his brother, Prince William, inherited Diana's jewelry after her 1997 death in a Paris car crash.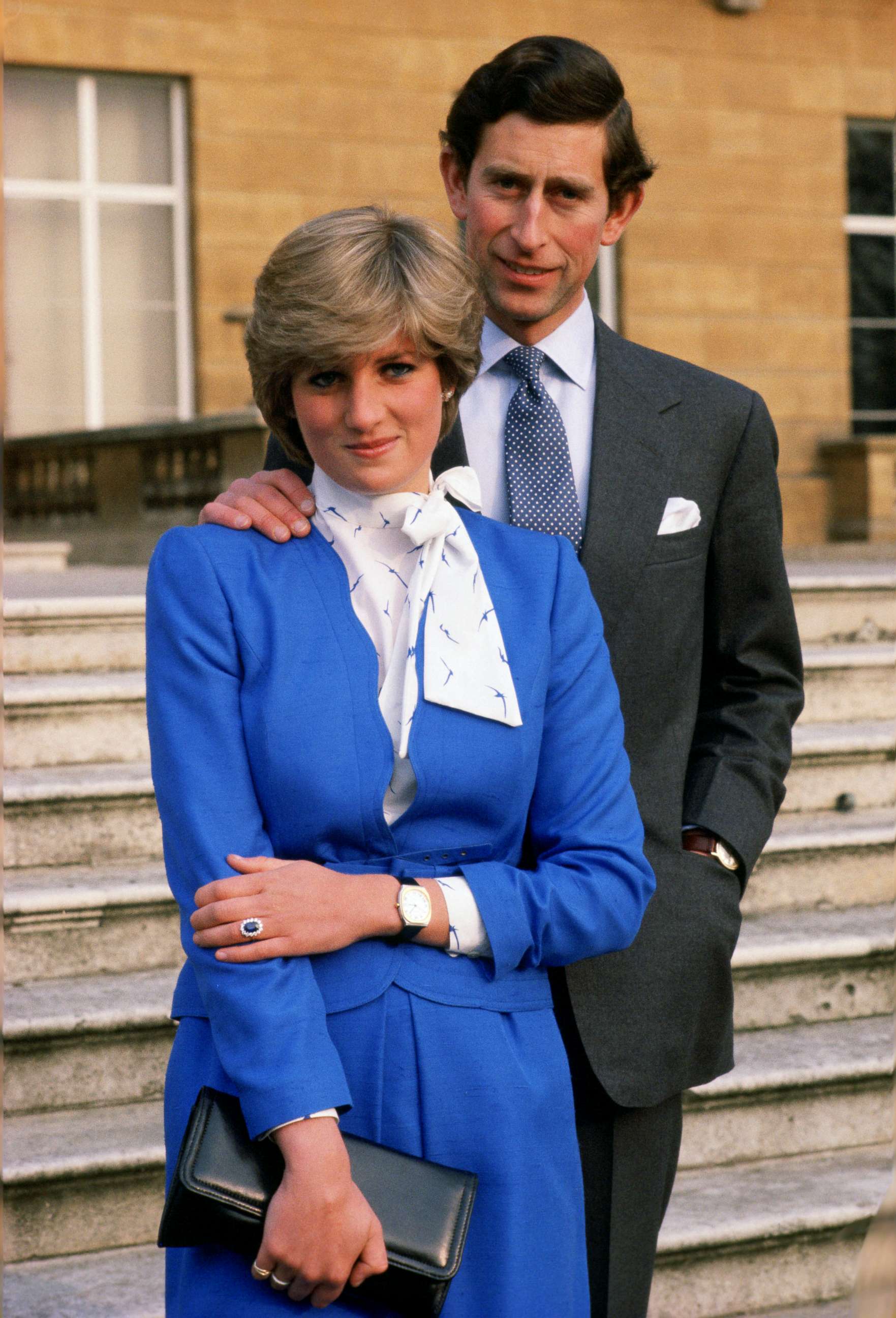 The collection contains some of the most iconic jewels Diana often wore, including the Cambridge Lovers Knot tiara, which was a wedding gift from Elizabeth.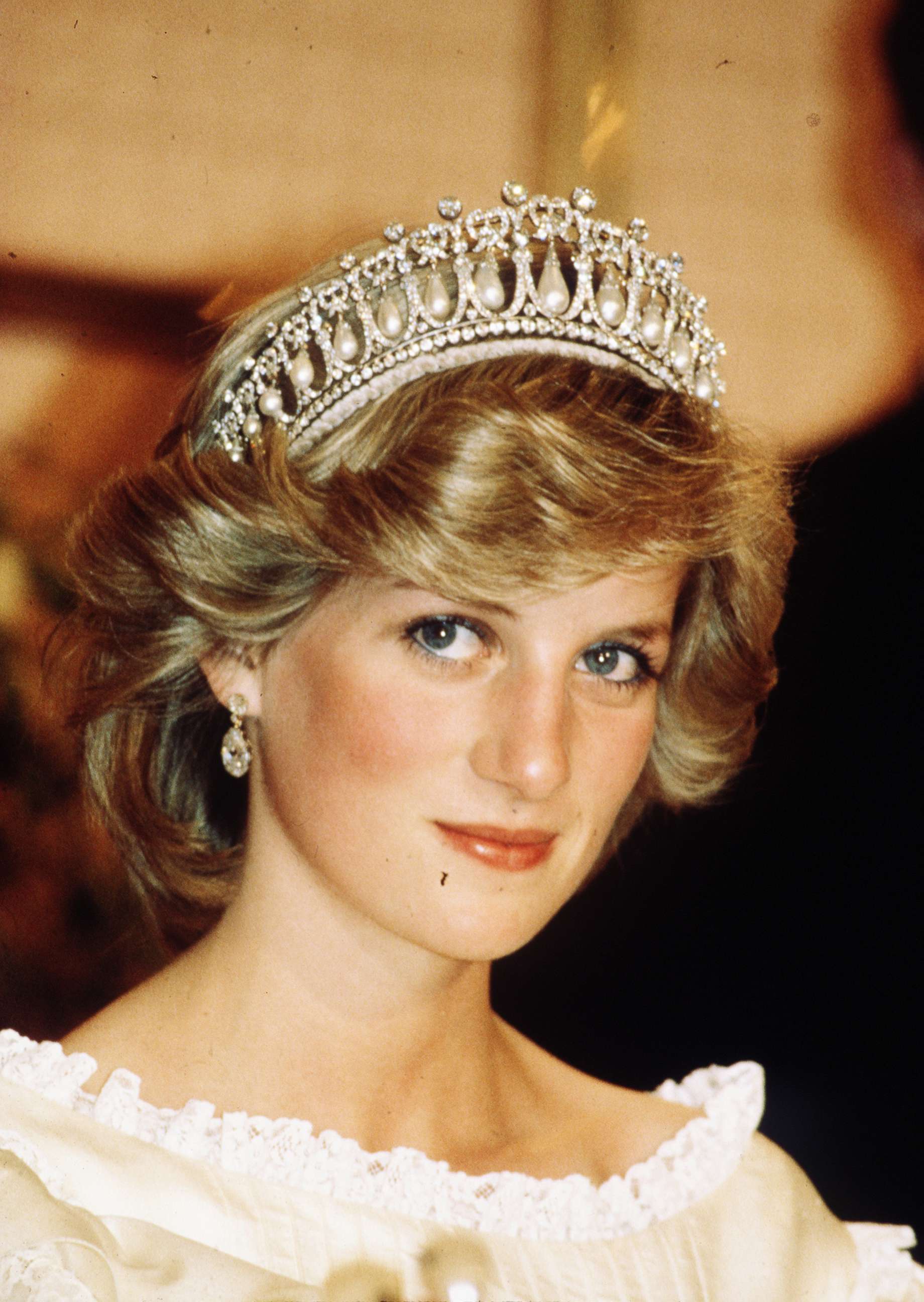 William's wife, Princess Kate, has worn the tiara three times. She has also adapted a pair of Diana's sapphire and diamond earrings that complement her engagement ring.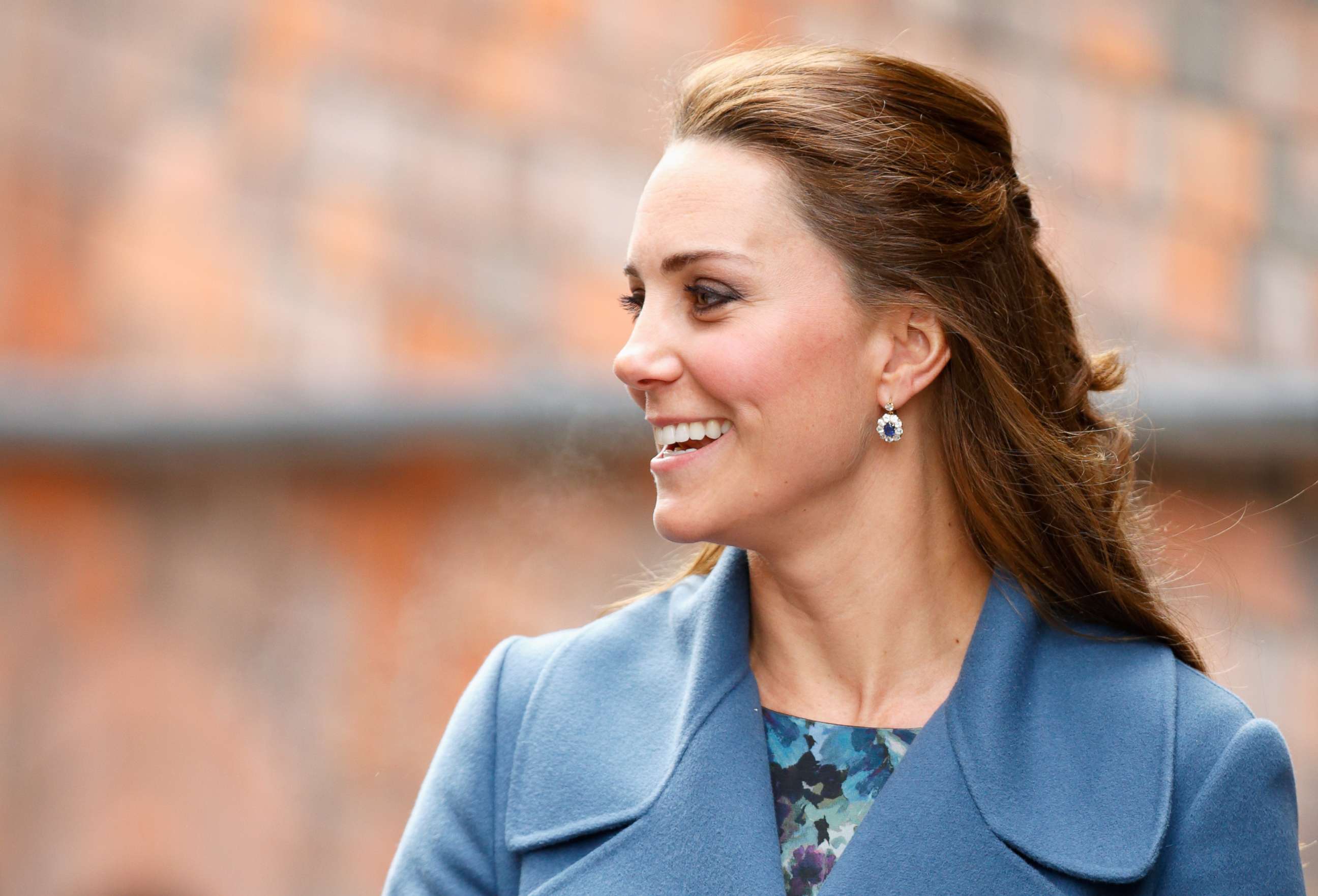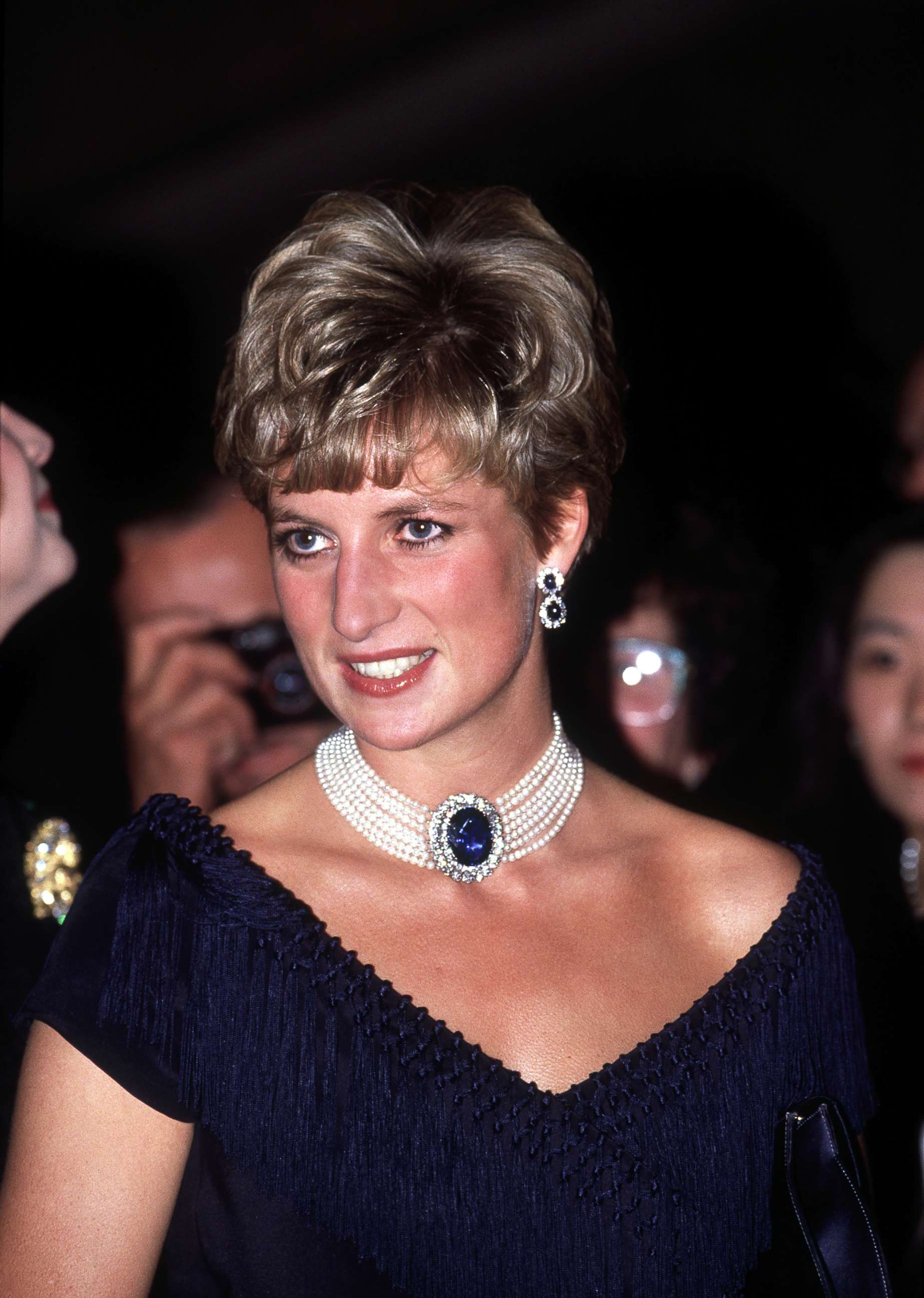 Other items in Diana's collection include the sapphire and pearl choker she donned with some of her most stunning gowns, an emerald choker that she famously wore as a headband and her sapphire collection, which was a wedding gift from the Saudis.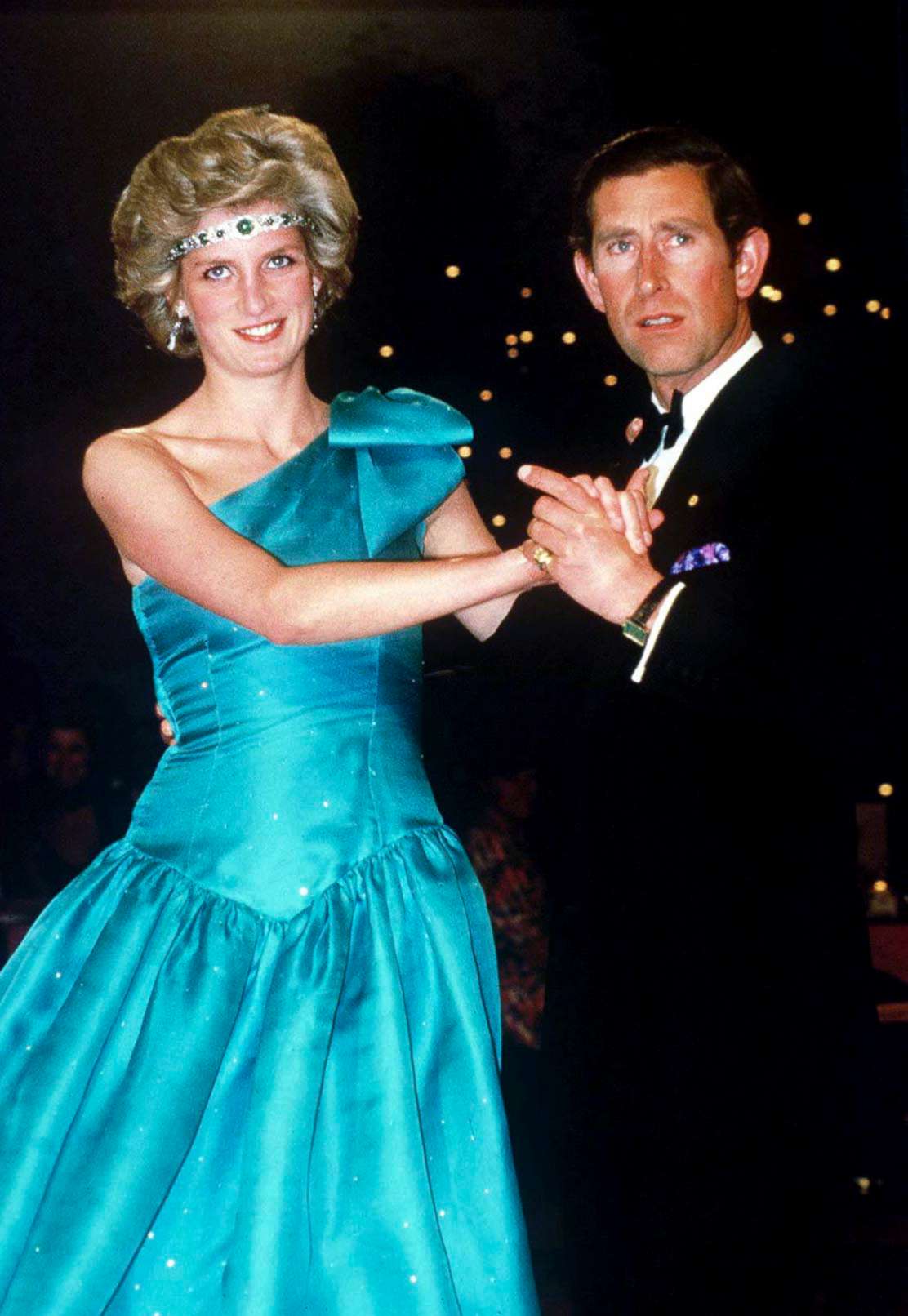 Diana frequently wore a large aquamarine cocktail ring, but it was believed the sheer size of the ring would not be a perfect fit for Markle as an engagement ring when she and Harry conduct humanitarian work, a shared mutual interest.
Catherine, Duchess of Cambridge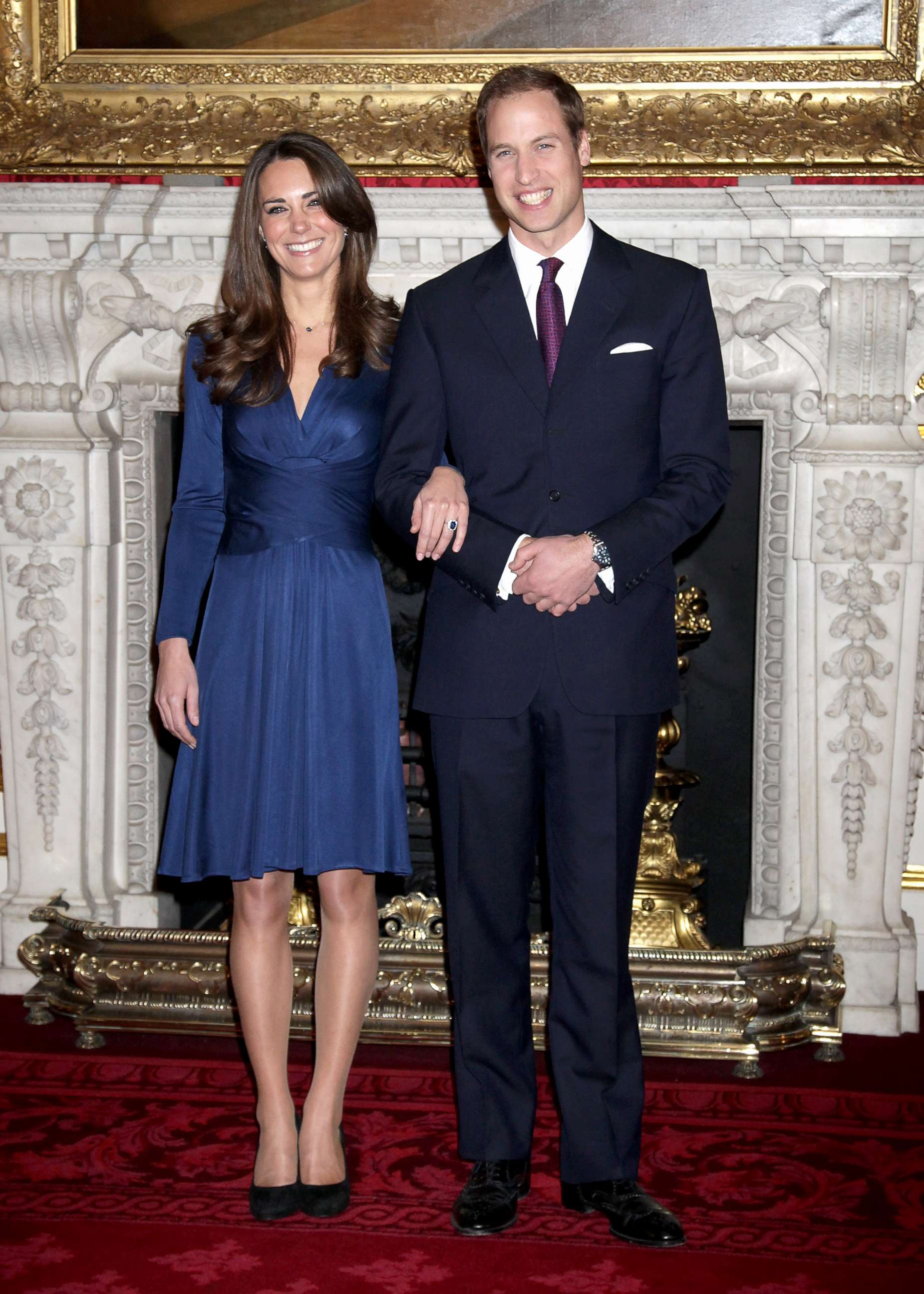 William proposed to Kate in 2010 with a 12-carat sapphire ring, surrounded by 14 smaller diamonds that Diana received from Prince Charles in 1981.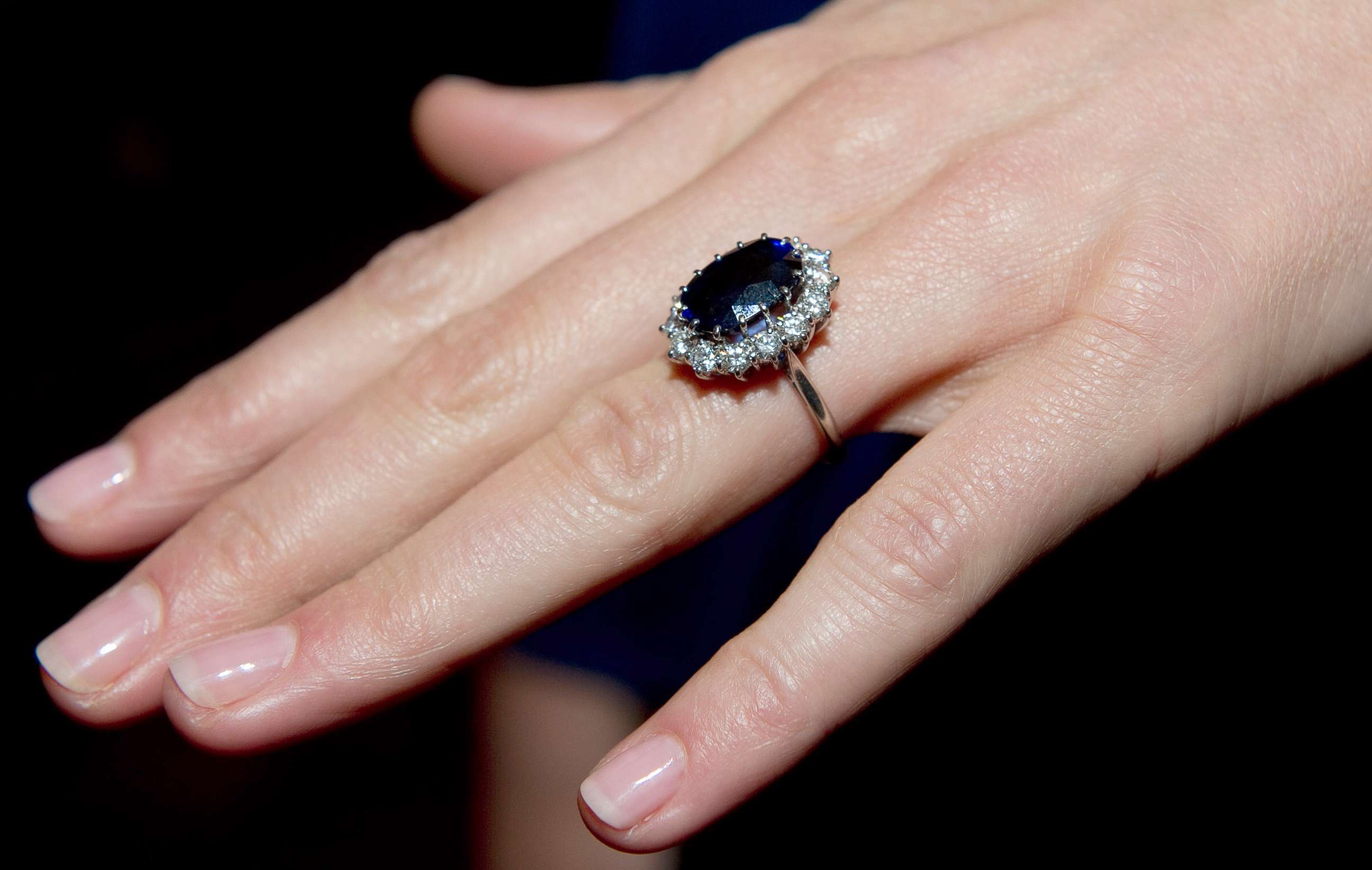 The ring was estimated at that time to cost about 30,000 pounds. Given its royal pedigree, the ring is now valued at more than $1 million.
Camilla, Duchess of Cornwall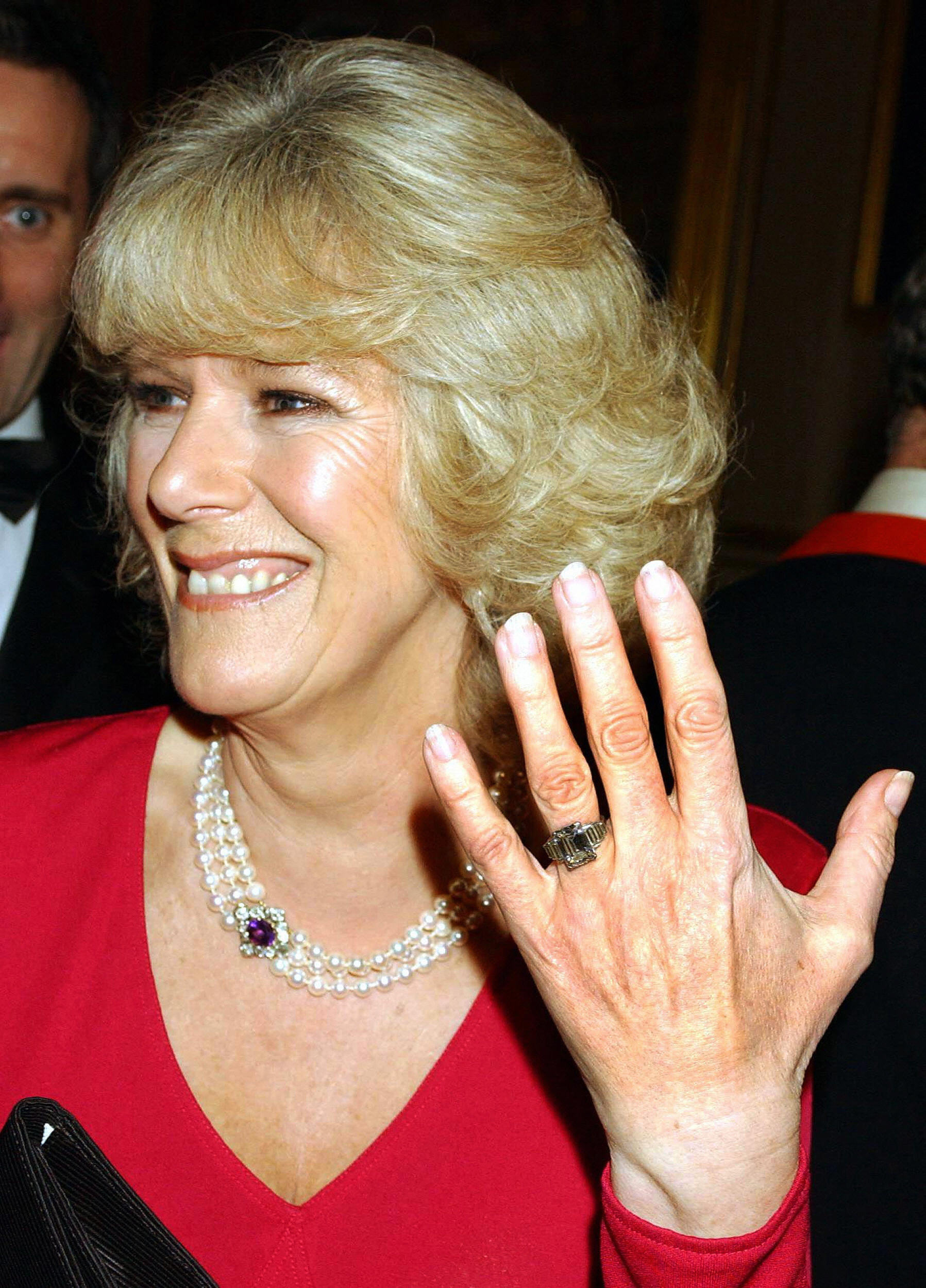 Charles presented Camilla, his second wife, with an heirloom 8-carat, emerald-cut diamond ring with three matching tapered emerald-cut baguettes adorning each side.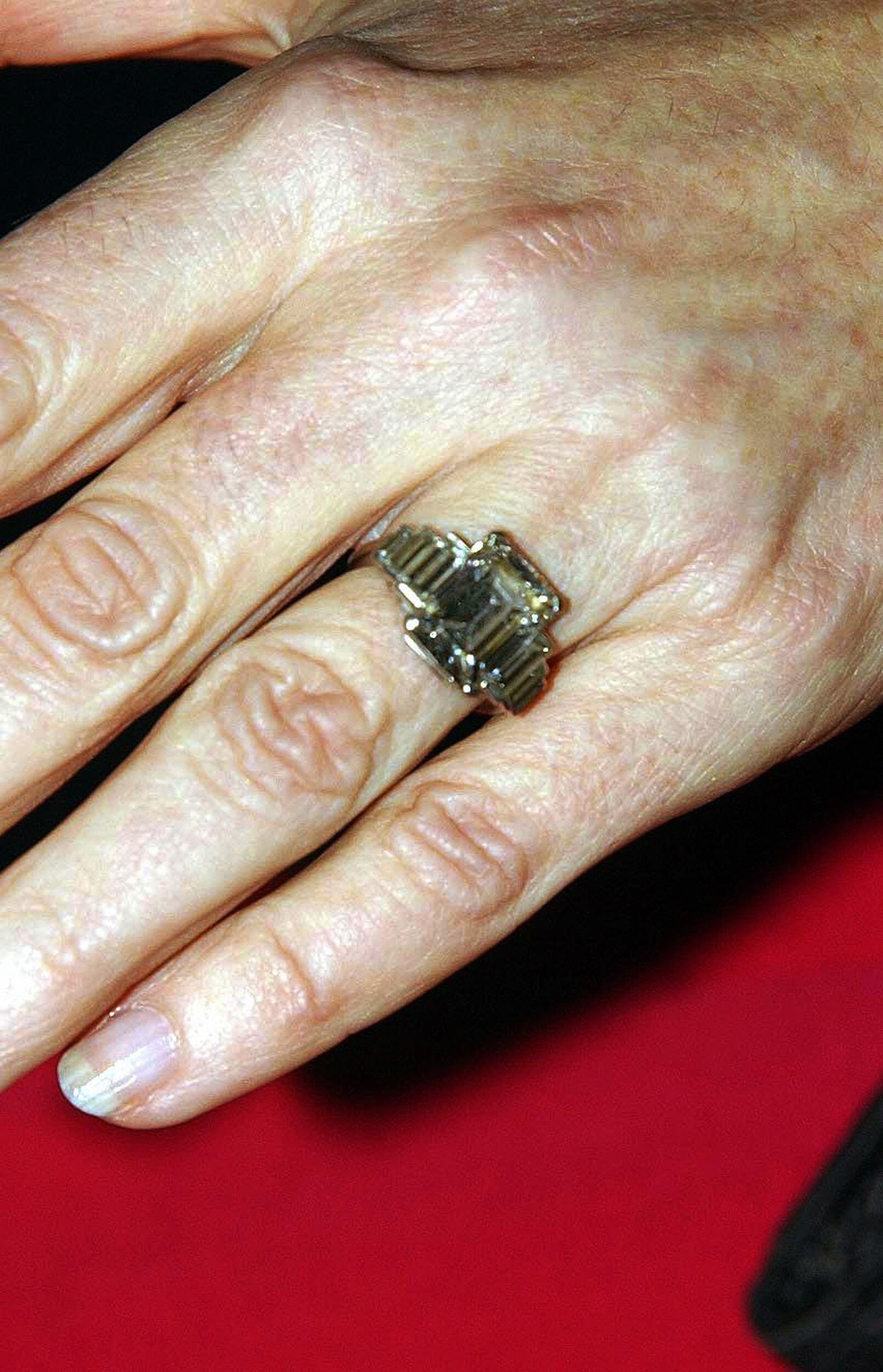 Charles, the heir to the throne, was extremely close to his grandmother, the queen mother, and bestowed her sentimental piece on Camilla.
The 1930s Art Deco ring is estimated to be worth more than double its $150,000 price tag.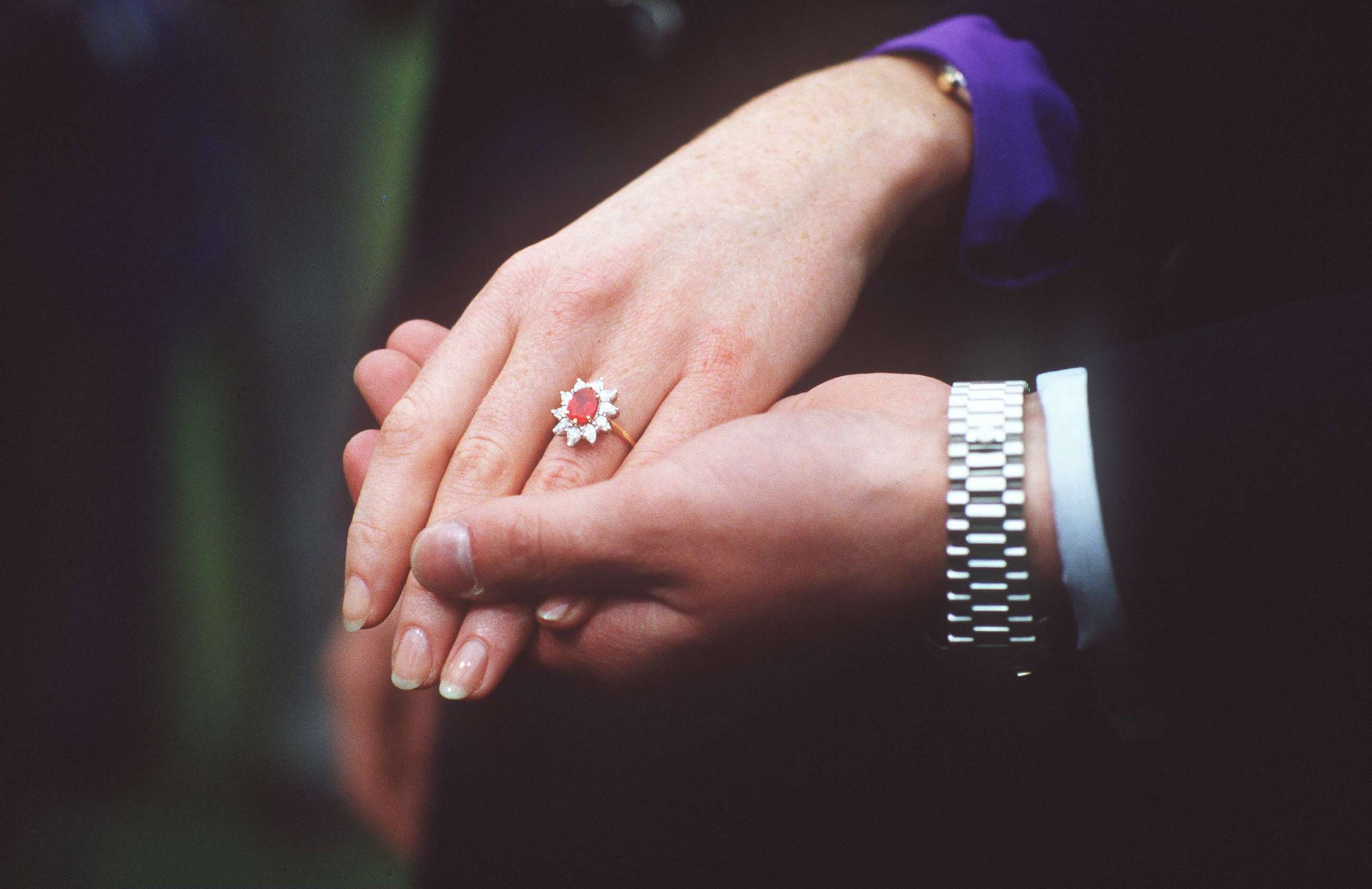 Charles' brother Prince Andrew chose an oval-cut Burmese ruby to propose to Sarah Ferguson in 1986. The ruby is surrounded by 10 brilliant-cut diamonds and is set in a yellow gold band.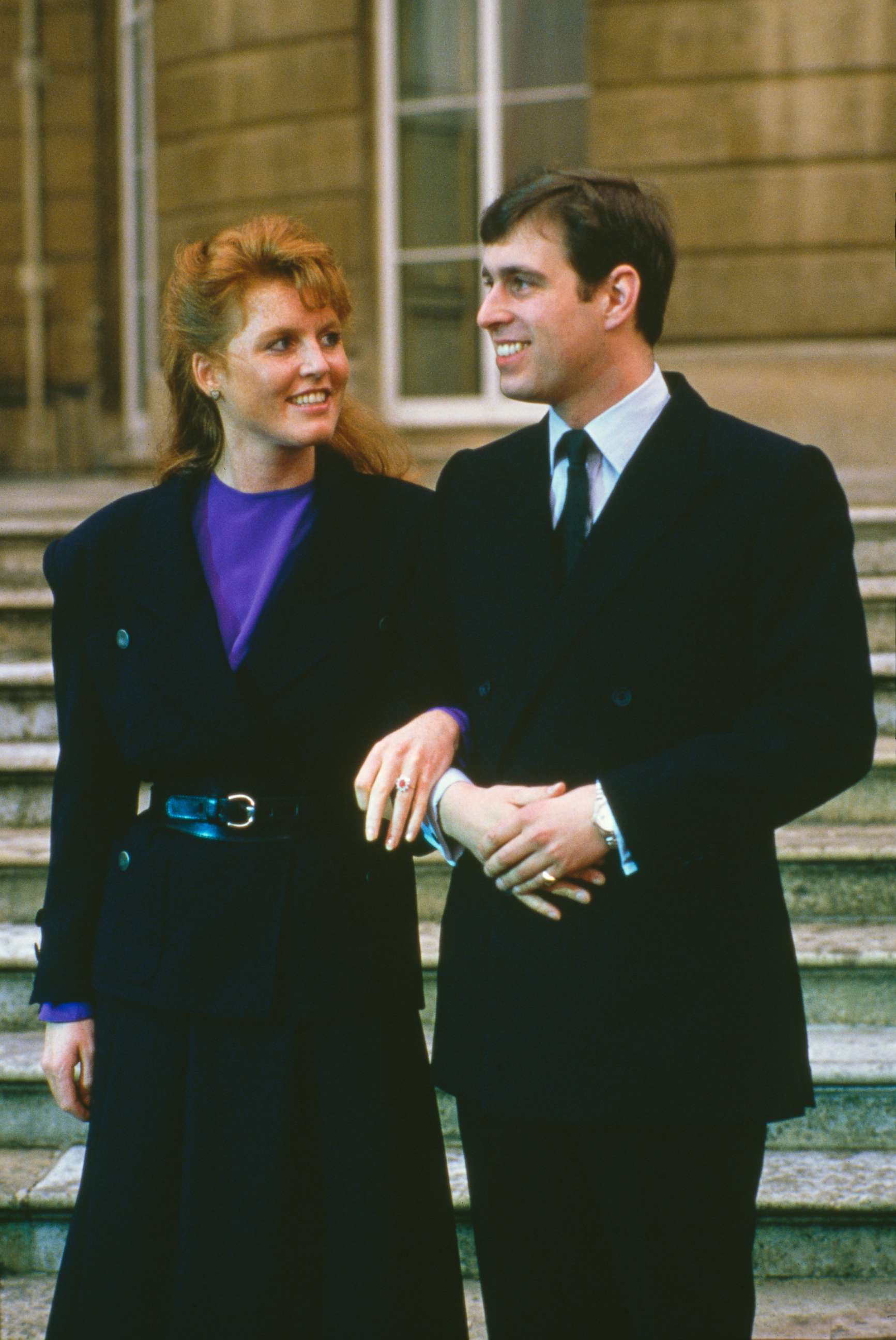 Andrew and Sarah divorced 10 years after their engagement.