Maroon 5 was the headliner of this year's Super Bowl halftime show but the scene-stealer was gospel singer Carmen Carter.
Carter, backed by a choir that included her son, daughter and nephew, joined Maroon 5's Adam Levine as he sang "Girls Like You."
"Of course I was overwhelmed and overjoyed," Carter said Monday on "Good Morning America." "To be able to bring my children because we're really family-oriented, it was a chance of a lifetime."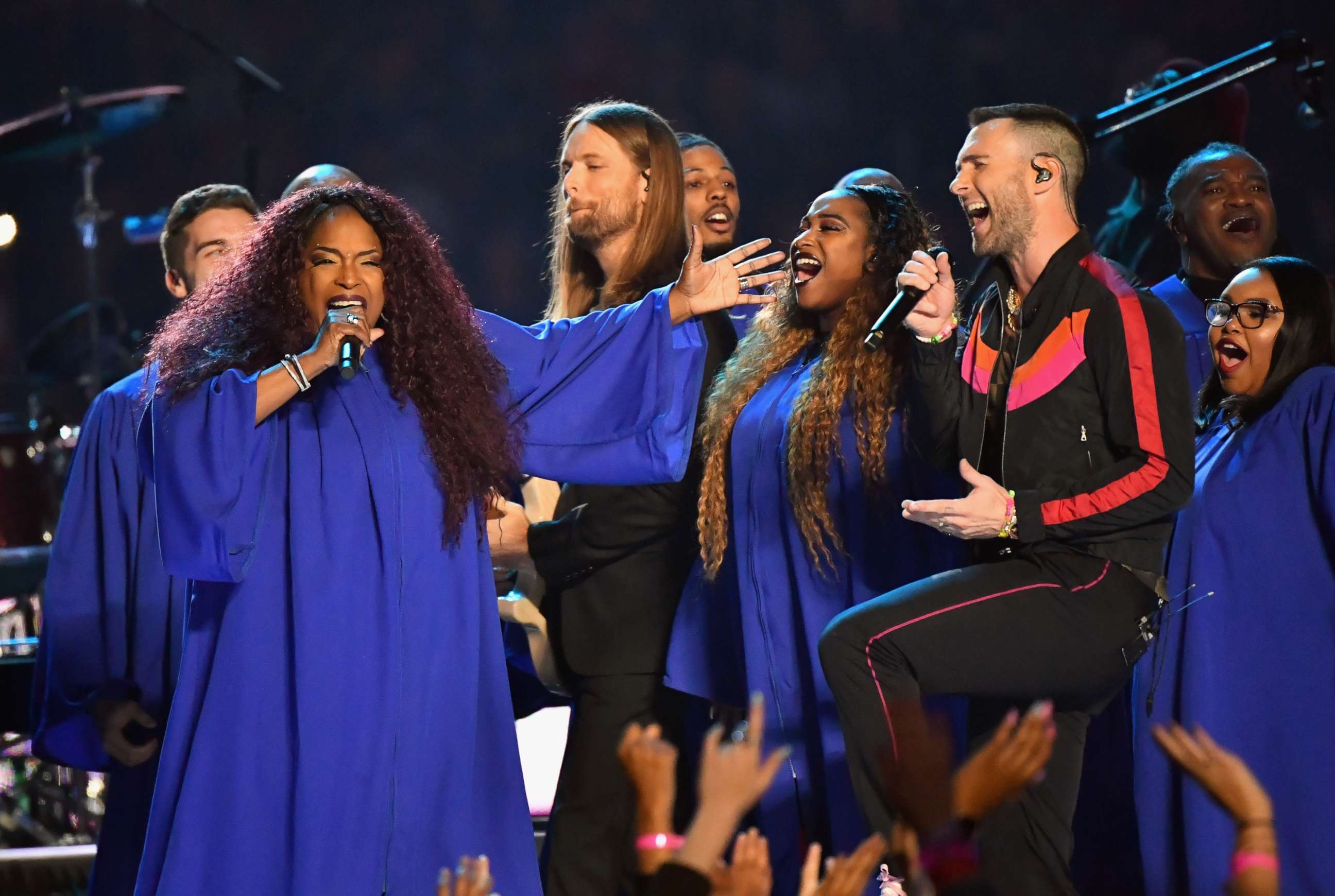 (MORE: New 'Avengers: End Game,' 'Captain Marvel' trailers air during Super Bowl)
As soon as Carter began hitting her notes inside Atlanta's Mercedes-Benz Stadium Sunday night, people on social media said she could have carried the entire halftime show by herself.
The California-based Carter revealed that she landed the Super Bowl halftime gig when a friend invited her to put a demo together for Maroon 5.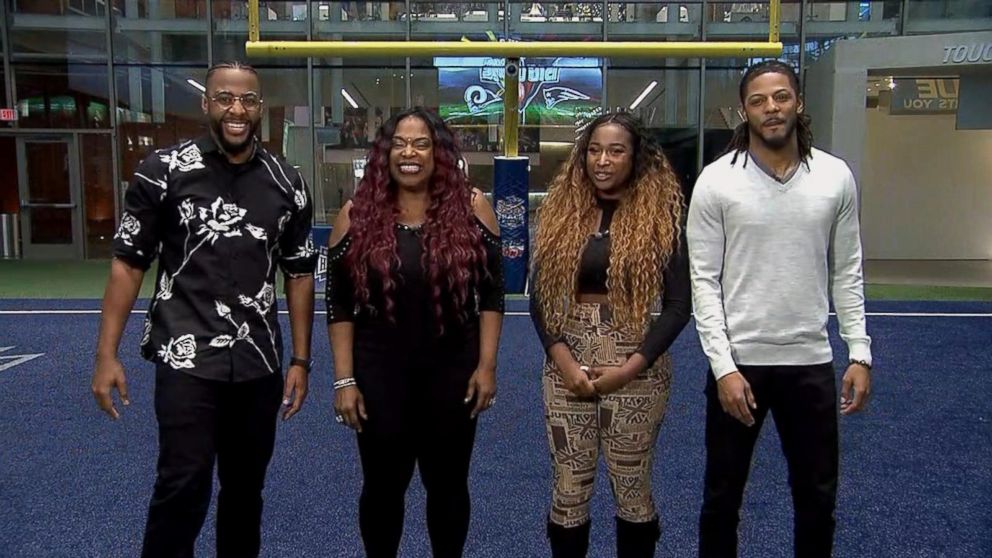 Though the band has faced criticisms for its halftime performance, including the use of a gospel choir, Carter thanked Levine for the opportunity, calling him an "awesome man."
(MORE: Maroon 5, Travis Scott and Big Boi rock out the Super Bowl LIII halftime show)
"I wouldn't be here if it were not for him being gracious enough to share the stage with me," said Carter, who is no stranger to Hollywood, having sung on "Dancing With the Stars" for the past 10 years.