Lauren Ridloff was initially a fan of "The Walking Dead" before joining the cast in season 9. She adored the AMC series so much that her husband would Facetime the television screen to her so that she could watch while feeding their newborn in another room.
Ridloff, a former kindergarten teacher, began acting professionally in 2017 with Broadway's "Children of a Lesser God." The Tony-nominated actress sent her tape to casting in hopes of appearing on the post-apocalyptic series. Ridloff said she "never dreamt" of landing the gig.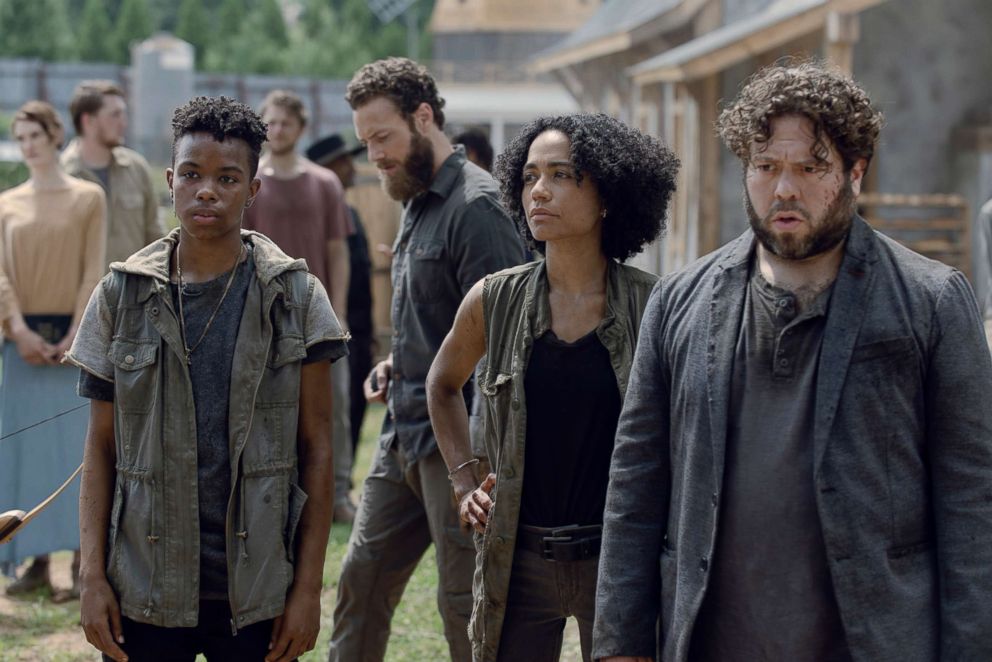 By playing her character Connie, Ridloff is also breaking barriers. Connie uses American Sign Language (ASL) to communicate and is deaf, as is Ridloff in real life.
"There is an increased interest in casting more actors who are deaf, but there is still a woeful paucity of deaf talent behind the scenes, involved with the writing process," Ridloff told "Good Morning America" of the obstacles she faces as an actor. "I feel that with more representation working behind the camera, the stories that are told in television, film and stage would become more intriguing, truthful and thought provoking."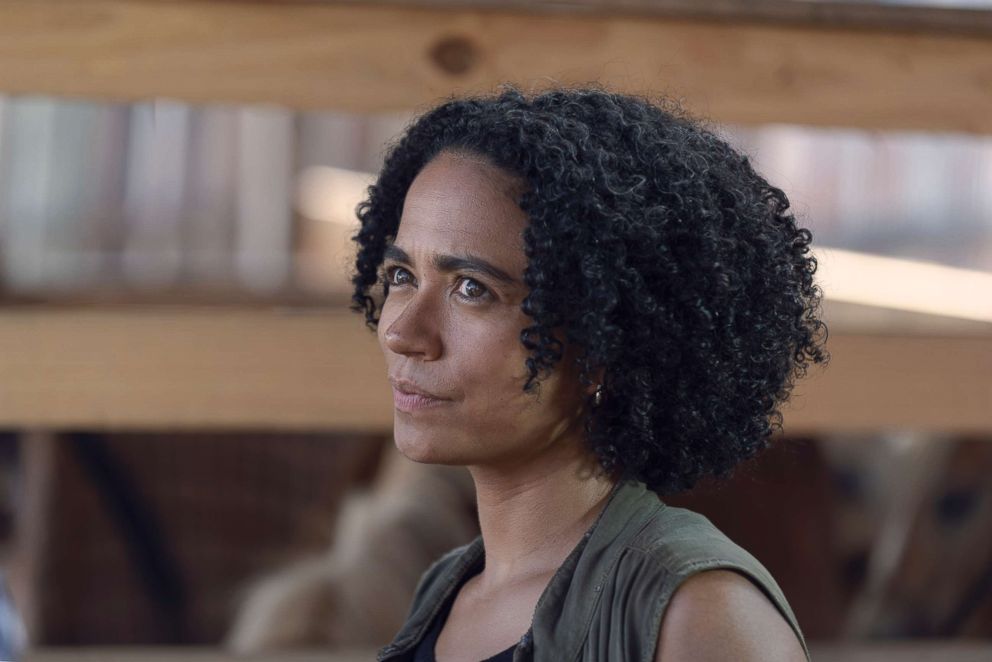 "People are interested in living vicariously through others because there is always something instrumental that can be gleaned from others," she added.
Ridloff's character was introduced in fall of 2018 as AMC launched the first half of season 9, along with several other new faces, after sending off lead character Rick Grimes, played by Andrew Lincoln. Connie and the four other survivors are taken to shelter by Grimes' young daughter, Judith, now played by Cailey Fleming.
"We spend hours together and there is a tremendous amount of trust required for the intense scenes," Ridloff said of being part of the show's cast. "I feel particularly close to Angel Theory who plays Connie's little sister Kelly. The first week of prepping and filming we stayed at a hotel not too far from the set, and Angel told me that it was her first time away from her mother. I felt responsible for her, so we hung out at the hotel, went out exploring, shared meals and trained together."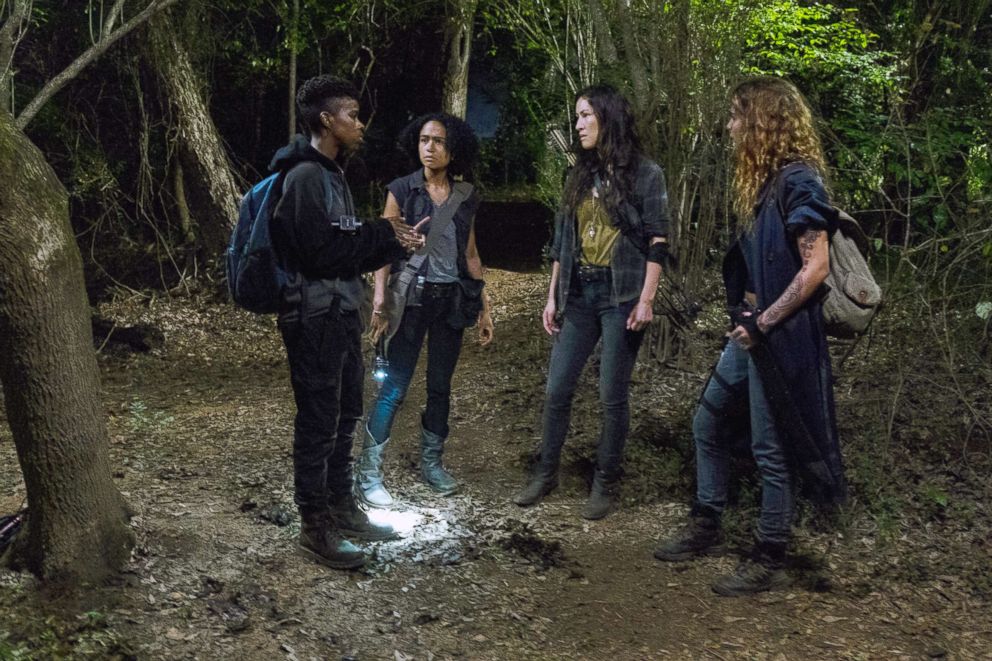 Ridloff said Angel Theory taught her dance moves, while Ridloff helped Theory expand her sign language vocabulary. Ridloff has been deaf since birth while Theory had progressive hearing loss, Ridloff said.
We are sisters in a world that is mostly different from us, and we are proud to share our stories.
"[O]ur journeys as people with hearing loss are profoundly different yet there's that common denominator -- we are sisters in a world that is mostly different from us, and we are proud to share our stories," she added.
The actors who joined "TWD" alongside Ridloff receive ASL training for each episode that requires signed dialogue. In between scenes, Ridloff is teaching phrases like "You are a snake," she said, adding that the crew has also begun learning ASL.
"I love coming to work to see what new phrases they've learned on their own by looking through ASL apps or Youtube. It's great."
Besides her fellow newbie castmates, Ridloff said she's became acquainted with "TWD" original, Norman Reedus, who plays Daryl Dixon.
"I love his car," she added. "He has the most sexy car on set. I think he's going to let me test drive it one day."
Now, Ridloff and the gang are gearing up for their mid-season premiere, which she described to us as "twisty bloody horror."
"Be prepared to say, 'OMG' over and over," she said.
By being honest about what I need, I become more efficient and effective as an actor.
As for advice to fellow actors who are part of the deaf community, Ridloff says to be honest with yourself and what your needs are.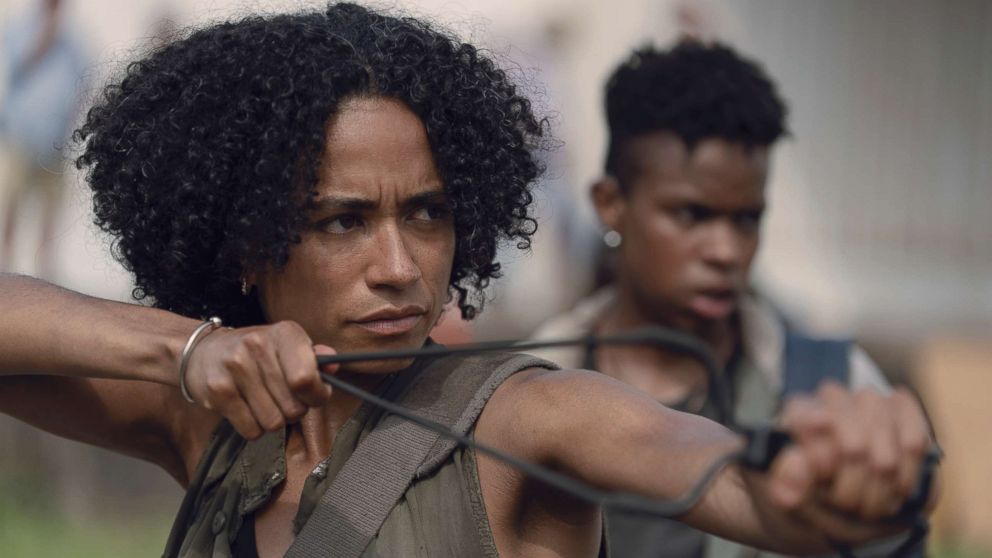 "What do you need to be able to give your best work? Do you need an interpreter or two? Do you need an ASL consultant? Do you need extra batteries at the ready on set? What kind of cues do you need? Every individual has different needs -- there is no one-size-fits-all or no prescribed set of accommodations for anybody," she said.
"Sometimes as a deaf actor navigating television and film, I fret that I am asking for too much or am slowing things down, but I have learned that by being honest about what I need, I become more efficient and effective as an actor."
"Be diligent by being your own advocate -- communicate clearly what your needs are and deliver quality acting," Ridloff added. "Do the advocacy with kindness and patience."