An Alabama judge is ordering prosecutors to turn over evidence about an altercation inside a suburban shopping mall that ended with police shooting and killing a young black man on Thanksgiving night. A different man was arresting in connection to the original altercation days later.
Jefferson County District Judge William A. Bell Jr. issued the order Wednesday, granting the request from 20-year-old Erron Martez Dequan Brown, who is charged with attempted murder in connection to the Nov. 22 incident at Riverchase Galleria mall in the town of Hoover. Prosecutors must now provide the defense with the evidence, which includes all videos of the altercation, according to Brown's lawyer, Charles Salvagio.
"He's not guilty. Period," Salvagio said of his client during a press conference Wednesday afternoon. "I can't wait to see the video, personally."
The order doesn't mean the evidence will be made available to the public immediately, according to Salvagio.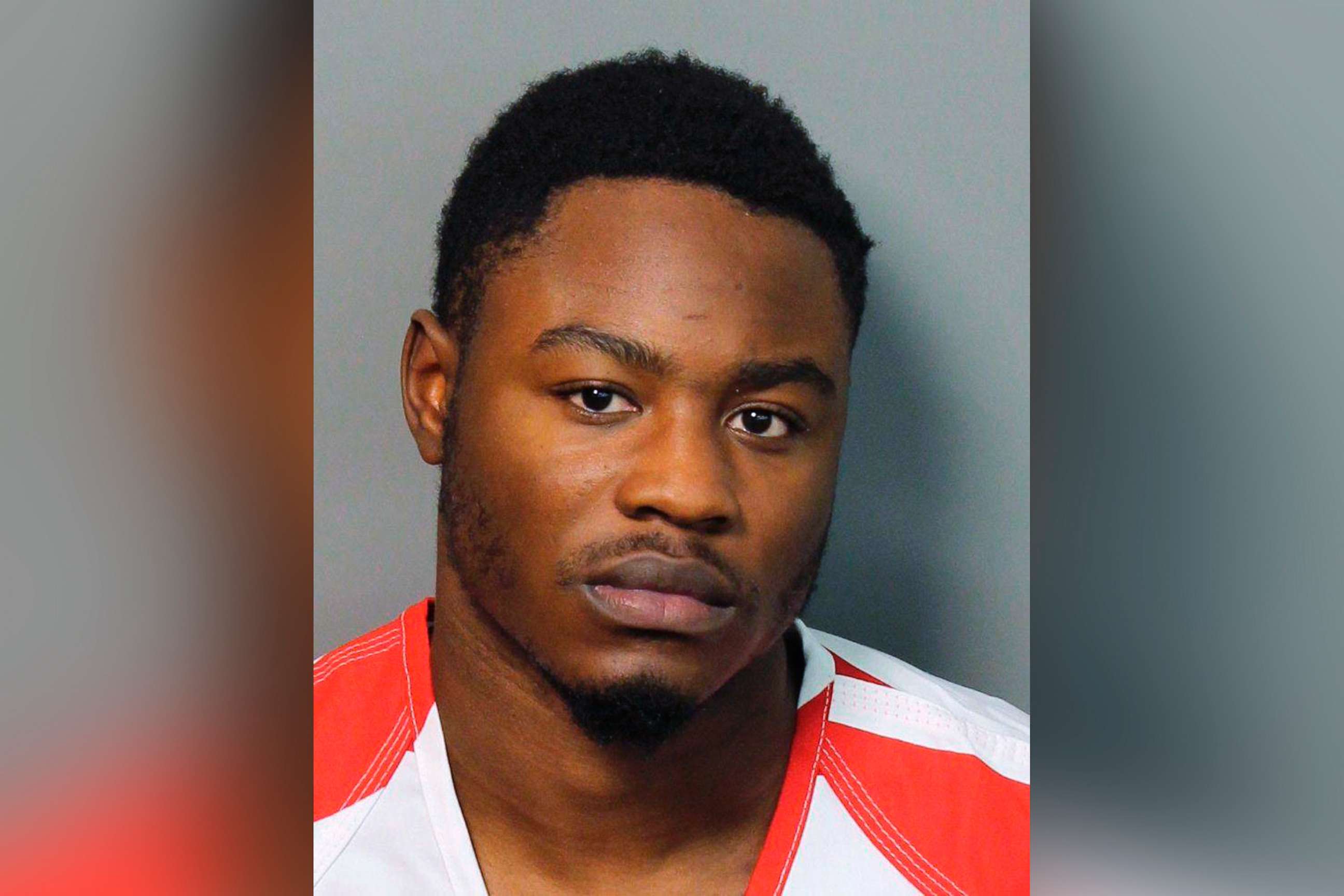 Brown is accused of pulling out a gun during a scuffle inside the mall, then shooting and wounding an 18-year-old man. A 12-year-old girl who was a bystander was also hit, authorities said.
Responding officers first suspected that another man, 21-year-old Emantic Fitzgerald Bradford Jr., was the culprit. He was shot to death by police at the scene that night.
Investigators later determined that Bradford, who was armed, "may have been involved in some aspect of the altercation" but did not fire his weapon, according to a statement from the Hoover Police Department.
Brown was taken into custody a week later near Atlanta, Georgia, and subsequently extradited to Birmingham to face charges in connection to the incident. He is being held in Jefferson County Jail on $125,000 bond.
"We believe that when the video is shown, and not necessarily [police] body cam but video from the mall, we believe that it will show very clearly that Erron Brown was not the instigator of this," Salvagio told reporters Wednesday. "These people knew each other. This could have happened to anybody. Somebody wanted it to happen at the Galleria, that's all I got to say."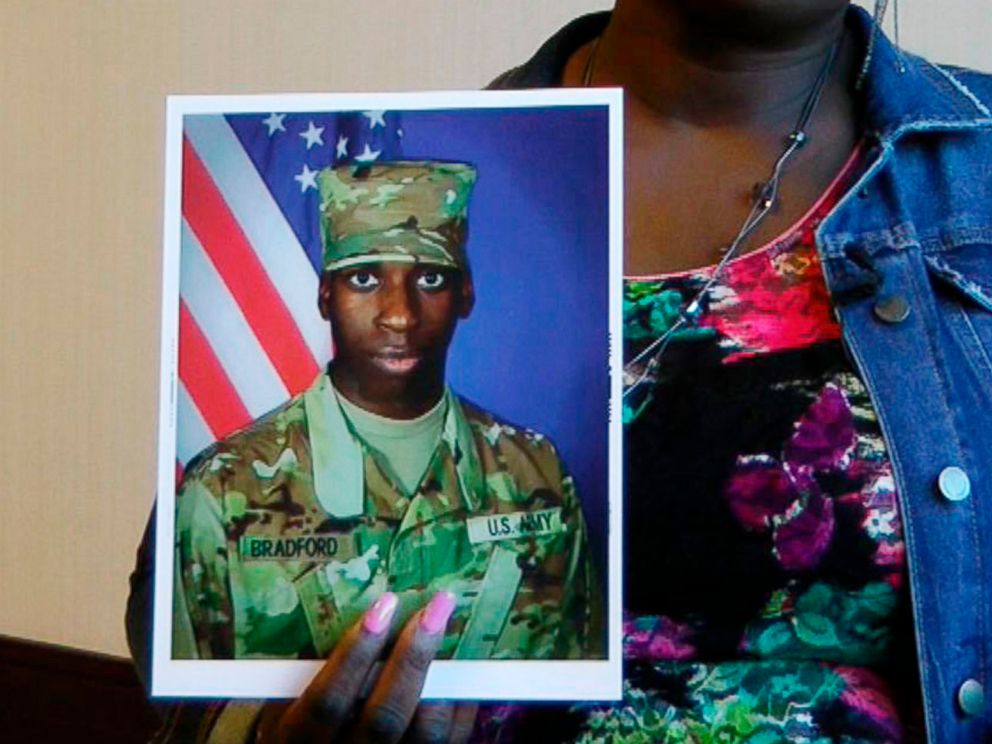 Salvagio would not elaborate on his comment that all the individuals involved in the altercation knew each other.
"This was not a random thing," the lawyer said. "This has been an ongoing thing."
Brown's mother, Ebony Brown, said she stands by her son, whom she described as "a loving kid."
"I just want the facts to come out to clear my son's name," she told reporters at the press conference Wednesday. "My son is locked up. It's very painful."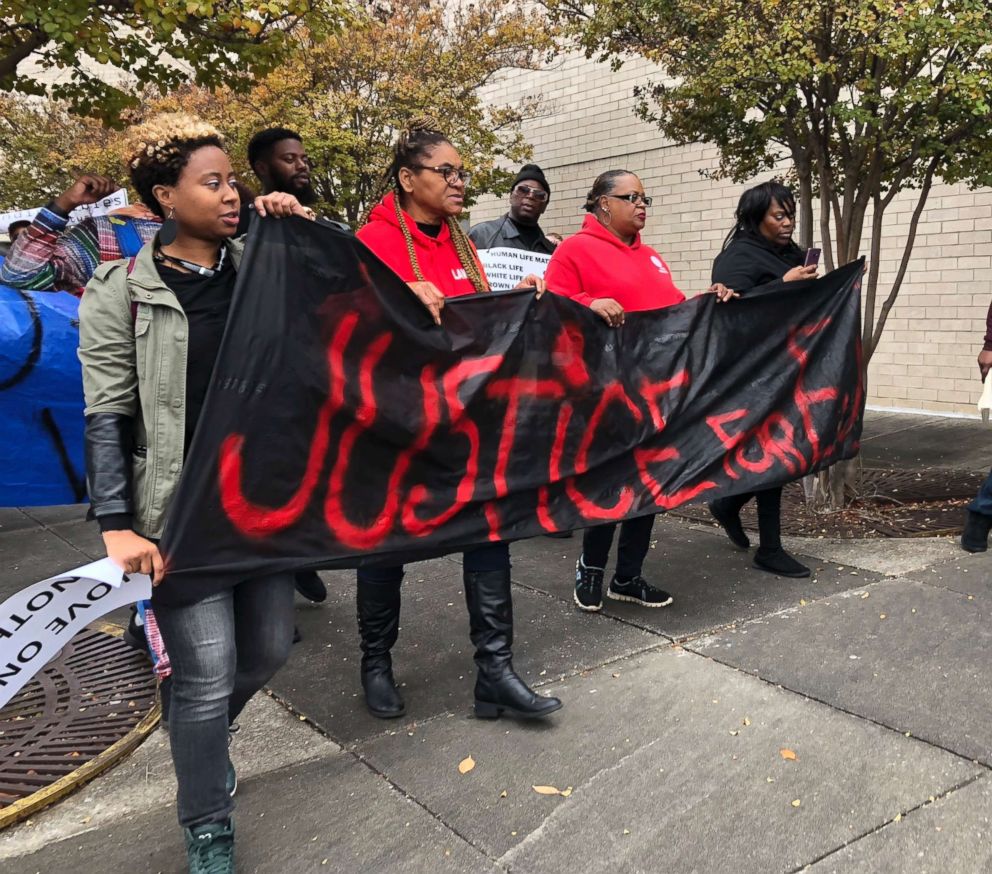 Bradford's relatives, along with protesters and activists, have repeatedly urged authorities to release any video of the shooting and to file charges against the unnamed officer who fired the fatal shot.
The Bradford family's attorney, Benjamin Crump, said that Bradford was carrying a handgun but was licensed to do so. Bardford's parents have called his death "unjust," claiming their son was just trying to defuse the chaos.
Demonstrations have been held almost every day since Bradford was killed.
More than 100 demonstrators swarmed into a Walmart and nearby businesses in Hoover before taking to Interstate 459 in a caravan of vehicles on Tuesday night. The group drove slowly with their hazard lights flashing while some got out of their cars and stood in the roadway, prompting police to briefly shut down the Hoover entrances to the interstate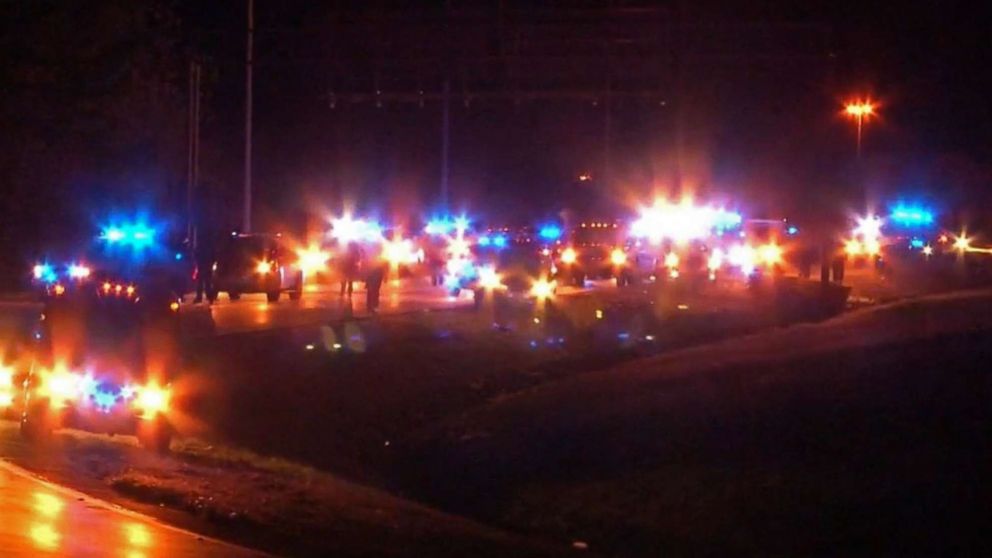 A funeral service for Bradford was held Saturday at the Boutwell Memorial Auditorium in Birmingham, where renowned civil rights activist Rev. Jesse Jackson delivered a powerful eulogy.
Jackson described the shooting as the "violent death of another innocent son wrapped in black skin," saying that Bradford joins a long list of "victims in this sickness of uncontrolled violence." The reverend named Trayvon Martin, an unarmed black teenager who was fatally shot by a neighborhood watchman in Florida in 2012, among those victims.
"His blood will not have been shed in vain," Jackson said. "The officer who took Emantic's life must face justice."
Jackson called for transparency as the crowd joined him in repeating the words, "Show the tapes now!"