While the majority of 18- to 29-year-olds say they know how to prevent pregnancy, a recent Harvard University study found that not many of them are putting their knowledge into practice.
Dr. Richard Besser, ABC News senior health and medical editor, sat down with a group of young people to talk about their sexual habits and their views on contraception.
During the conversation some of the 20-something participants said it did not surprise them that most young adults believe pregnancy should be planned but not all of them are always using contraception, according to a recent study.
"Sex is glorified. Like in TV, movies and music videos. You watch 'Gossip Girl,' and you know they're not like 'Wait, let me put a condom on.' And they just have sex and it's so romantic and passionate," said one female participant.
Besser said research shows that parents are talking to their children about sex way too late.
The Harvard study found that more than 40 percent of adolescents had intercourse before talking to their parents about safe sex, birth control or STDs.
Besser gave some tips on how parents can broach the tricky subject with their children: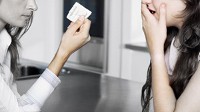 It's not just 'the talk.' Make sure to have a series of talks with your children. They may be uncomfortable asking you questions initially, so be sure to come back to the subject and keep the door open.

Start when your child is young and talk about his or her body's changes. Keep the conversations age-appropriate.

Children are internet-savvy, so be sure to ask them what they already know and verify that their information is correct.
Other Tips for Talking to Your Kids
Talking to your children about sex is a necessity, experts say. But bringing up the intimate topic can be difficult, sometimes embarrassing, for some parents.
Planned Parenthood says it's best to begin talking to children about sexuality during early childhood. But don't worry if you haven't started yet. It's never too late. Just don't try to "catch up" all at once. The most important thing is to be open and available whenever a child wants to talk.
Planned Parenthood also advises, "Don't let fear get in the way of talking with your children."
Planned Parenthood offers tips on how to initiate the conversation and other tips for "the talk" below.
There are four basic steps that can help parents talk to their children about sex.
Step 1: Validate your child's question and ask why they're asking.

If your child approaches you, you might say something like, "That's a really interesting question. How did that come up today? Why are you asking me that today?"
Don't assume there's anything beside curiosity behind the question. A young girl may ask a question about pregnancy without being pregnant. A young boy may ask a question about condoms without planning to have sexual intercourse.
Step 2: Ask, "What do you think?"

What seems like a straightforward question might not be. To find out the true nature of the question, you might ask, "What have you heard about that?" "What do you think about that?" or "Can you tell me what you already know about that?"
Step 3: Answer the question honestly, based on your values.