People who feel fed up with advertisements for chocolates and flowers this week may find comfort looking back to the long and often disgusting history of marketing romance.
Long before Valentine's Day came into being, purported love potions and aphrodisiacs -- everything from shellfish to toads -- were bought and sold to a captive market.
ABC News turned to sexual health experts to see if any of the past and present secrets to romance had any merit.
The following is the top seven innovative and classic love-inspiring products, old and new, and -- before you run out to try them -- our experts' opinions.
New: 'Sexlets' the Sex Gum… Yes, Sex Gum
New for Valentine's Day 2010, someone has finally invented what they call male "enhancement" in gum form.
Sold as a "supplement," and ,therefore, not tested for efficacy by the U.S. Food and Drug Administration, Sexlets Gum is supposed to be chewed three times a day as a libido booster.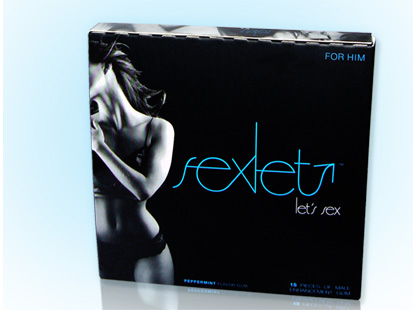 "It promotes the blood flow. It may help with more endurance, more stamina," said Tommy Babil, partner of Future Lifestyles, LLC, maker of Sexlets Gum.
"We don't want to make any claims, it's not meant to cure or treat. If there is a problem, go to a doctor," said Babil.
Babil said his company filled the berry-flavored gum with so many herbal supplements that they had to change the consistency of the gum. Rather than being instantly chewy, the gum breaks into a powder and then reforms into gum as you keep chewing.
But experts in sexual health and male function were not impressed by most of the nine herbs and supplements, including vitamin E and orchic powder, which is made from ground up animal testicles.
"I don't know how good they would taste, but it's probably safe and it's probably a big placebo effect," said Dr. Karen Boyle, of Chesapeake Urology Associates at Greater Baltimore Medical Center (GBMC).
Boyle pointed to two ingredients that may have some minor effect for some men: ginseng and yohimbe tree bark.
"We do know that yohimbe does improve blood flow to the genitals," said Boyle. "Vitamin E can help with overall circulatory health, but not necessarily genital health."
OLD: Oysters, Peppers and Other Foods as Aphrodisiacs?
Oysters are a purported aphrodisiac, first adopted in ancient times for their taste and physical characteristics, but they are also appreciated as a potential libido aid in modern times.
"There is a lot of zinc in oysters and zinc, as a supplement, has been discussed as to improve testosterone production," said Boyle. "But the other reason why is the texture and the quality of the oyster -- people have thought it suggests the vagina."
But for a long-term libido boosting strategy, oysters fall short both in price and practicality, experts say.
More often, people may turn to spicy food and hot peppers, which Boyle says, could increase endorphins because of a chemical in chili peppers called capsaicin.
"Capsaicin can stimulate nerve endings to release chemicals … it can increase the heart rate, and there's a question that it can release endorphins and give you a natural high," said Boyle.
But Dr. Irwin Goldstein, editor-in-chief of the Journal of Sexual Medicine, has only one food suggestion for couples: the Mediterranean diet.
The Mediterranean diet includes mostly fruits, vegetables, fish and whole grains according to the Mayo Clinic.