When Asya Varshisky needed some first-day-of-work fashion advice, she didn't turn to best friends or a roommate, she turned to the Web.
Varshisky, a 26-year-old New Yorker, took a couple of pictures of possible first-day ensembles -- a sleeveless blue dress and a cap-sleeve black dress -- and uploaded them to GoTryItOn.com. By the time she finished her hair and makeup, she said the crowd had issued its verdict: the little blue dress had won out.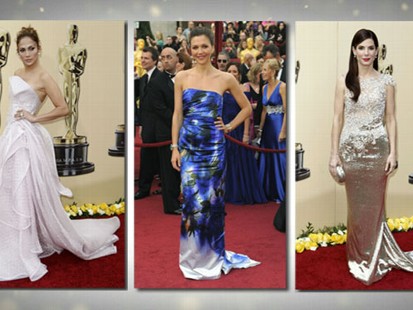 "I live alone, so it's great for me when I am getting ready alone and need advice," she said. "I felt more confident with the decision I was making before heading to the office."
Launched in March, Go Try It On lets women (and men) upload pictures of themselves and receive honest, anonymous feedback.
Wondering whether a cocktail dress is appropriate for a black-tie affair? Need some help accessorizing a first-date top? The site makes it easy to solicit unbiased opinions from friends and strangers.
Marissa Evans, 26, the site's founder and CEO, said the idea came from years of getting ready to go out with girlfriends and her sister.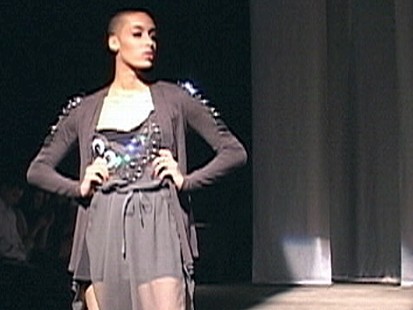 Women and Men Want Second Opinions
Everyone always wants to know which outfit looks better, she said. "My response was always, 'Go try it on."
She said she's often Skyped with her sister to get fashion feedback. But when her sister isn't around, she said she's had to make do without.
"I wished there was some sort of marketplace of opinions," she said.
After working for the digital marketing agency Digitas, she decided to strike out on her own last fall and launched Go Try It On.
Now, she said, she manages a four-person team and a site which has attracted about 3,500 active users. Not only do the visitors sign on from as far away as Brazil, Russia and the U.K., she said 20 percent of the site's users are male.
"Women seem to mostly use it for a night out," she said. "And the men use it for dates and weddings. They like the opinions when there's a big, formal event. Women like them all the time."
Comments Are Curated to Keep Reviewers in Line
To get opinions, users simply take a picture of themselves and upload it to the site, indicating the kind of event they're dressing for. They can also include details about the outfit, including brands and accessory possibilities.
Once they've submitted all the necessary information, they can choose to share it with anyone who visits the site, or just with friends.
Visitors who want to give an opinion can vote for ("wear it") or against ("change it") the outfit, or leave a written review.
Evans said that even when reviewers vote against outfits, the comments tend to be mostly helpful and encouraging. But to make sure that inappropriate and harsh comments don't alter the tone of the site, she said a team monitors reviews and removes those that cross the line.
"The content on the site is something we hold very dearly to us," said Evans. "I've been very focused around keeping the comments high-quality."
User-Generated Fashion Could Push Trends
For now, she said she's been funding the growing venture on her own. But Evans said that, eventually, she hopes the site will partner with bigger companies and make money through sponsorships and affiliate fees. If a user purchases an item from a partner that was recommended on Go Try It On, her site could earn a cut of the profit.
Since its launch, the site has generated buzz within the start-up community. Earlier this month, it was named a finalist in a Silicon Alley Insider start-up competition. In March, it was a finalist in the Microsoft BizSpark Accelerator at the South by Southwest Interactive conference.
"I just loved the idea," said Chris Valentine, producer of the BizSpark Accelerator. "I do think that fashion-wise, it could become a whole new way to market clothes."
Seeing clothing on real men and women could give consumers a better sense of how the clothing would look on themselves, he said. It could also be helpful in pushing fashion trends, he said, as designers and retailers monitor the styles to which people gravitate.
Fashism, Weardrobe Also Blend Social Media and Style
Kristen Hawley, associate editor of GeekSugar, a tech blog for women, said Go Try It On is one of several popular sites that blend social media and style.
For example, Fashism lets users upload pictures of themselves to solicit feedback. Weardrobe also invites the fashion-forward to share their style through photos of their clothing and outfits.
"If you're interested in fashion, it's interesting to see what others are wearing," Hawley said. "It's also a way to bring your own style to the masses. People inherently take to that, especially with the popularity of social networking."