A missing 3-year-old Florida boy whose disappearance set off an Amber Alert was dropped off unharmed at St. Patrick's Cathedral in New York City by a woman who ran off after leaving the child with a security guard.
Nathaniel Fons, who police have been searching for since Monday, was left at the church by a couple who police believe are accomplices of the boy's mother in a Florida counterfeiting operation.
Nathaniel was declared missing and an Amber Alert issued after his mother Amber Comeau, 26, was arrested for using a fake $100 bill on Sunday. At the time of her arrest, she said the boy was safely in the custody of friends, but when that couple's car was found abandoned in a hotel parking lot police issued the Amber Alert.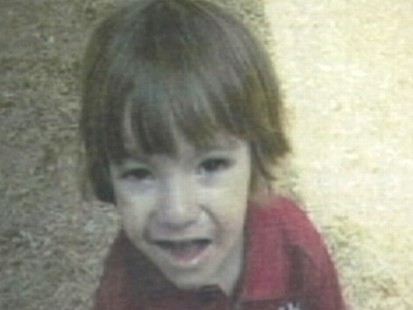 On Tuesday evening a couple driving a car with Florida plates pulled up to Manhattan's most famous Catholic church. A woman took the boy inside around 6 p.m. and asked a security guard to speak with a priest, police said.
While the guard went to find a priest, the woman stuffed a note in Nathaniel's pocket and fled from the church. The boy handed the security guard the note, on which was his name and the number of a Florida detective, whom the guard then called.
Police say Nathaniel was travelling with his mother on Sunday along with Eleanor Black, 29, and William Scott, 32, and their two children when Nathaniel's mother was arrested for trying to pay a $77 gas charge with a fake $100 bill outside Daytona.
"We have an ongoing investigation into the couple," said Debra Johnson, spokeswoman for the Flagler County Sheriff. "It is likely that is who dropped the boy at the church."
Florida police had been in touch with the couple earlier in the day Tuesday, whom they contacted via cellphone to encourage to turn over the boy.
"[Scott] was extremely reluctant. He wanted no exposure to law enforcement. He absolutely refused to let us know where he was or how he was traveling. He was being difficult," Nate Flash of the sheriff's office told reporters.
Johnson said because the case involves elements of interstate kidnapping and counterfeiting, the sheriff's office was cooperating with the FBI and Secret Service.
Nathaniel spent the first two and half years of his living with his unmarried parents at his grandparents' home in Land O Lakes, Fla., his relieved grandfather Donald Fons said.
"We had no idea who these people were or what they were capable off," Fons said of the couple believed to have taken the boy on the lam with them. "We knew they had been involved in criminal activity, but we were worried sick they might do something dangerous if they thought the police were after them."
Nathaniel Fons' Grandfather Relieved the Boy Has Been Found
The boy's father, Bill Fons, was arrested for violating his parole at the end of the December. Comeau took Nathaniel at the time and his grandparents have spent the last several months trying to locate her in order to serve her with papers to get custody of Nathaniel.
Fons said he was called Tuesday night by a Florida detective to tell him the boy had been found. At 1 a.m. Wednesday morning he was called again by a New York City social worker who told him the child had been given a physical and was healthy and safe.
"They said he was fine. He passed the physical and he was in good condition and we were told the social worker would get back to us today," he said.
Police said the boy's mother had written a letter allowing the grandparents to take custody.
Currently the boy is in the custody of New York City Administration for Children's Services.
Police are reviewing surveillance footage taken from outside the church to determine who dropped him off.
"Thank God they picked a church, somewhere safe," said the boy's grandfather.