Biden campaign admonishes DeSantis' culture war fights as a 'contrived political stunt'
DeSantis rolled out a proposal to "rip the woke out of the military."
President Joe Biden's campaign slammed Florida Gov. Ron DeSantis' culture war platform on Tuesday as a "contrived political stunt," in its first on the record comments on the Republican presidential candidate.
DeSantis rolled out a proposal, in a speech in South Carolina, to "rip the woke out of the military" by, in part, ridding it of any groups that focus on diversity, equity and inclusion programs, banning race and gender quotas and prohibiting drag shows on bases.
"We're now in a situation where we find ourselves seeing the military go down a very different path," DeSantis said. "It's a military that has been ordered by civilian officials to pursue political ideology."
However, later in the day, DeSantis said during an interview on CNN that many people are unfamiliar with the term "woke" and do not know how to define it.
"Well, but I think there's an issue about – not everyone really knows what wokeness is," DeSantis said after being presented a survey of the Army that showed "woke" did not rank near the top of concerns service members had. "I mean, I've defined it, but a lot of people who've railed against wokeness can't even define it."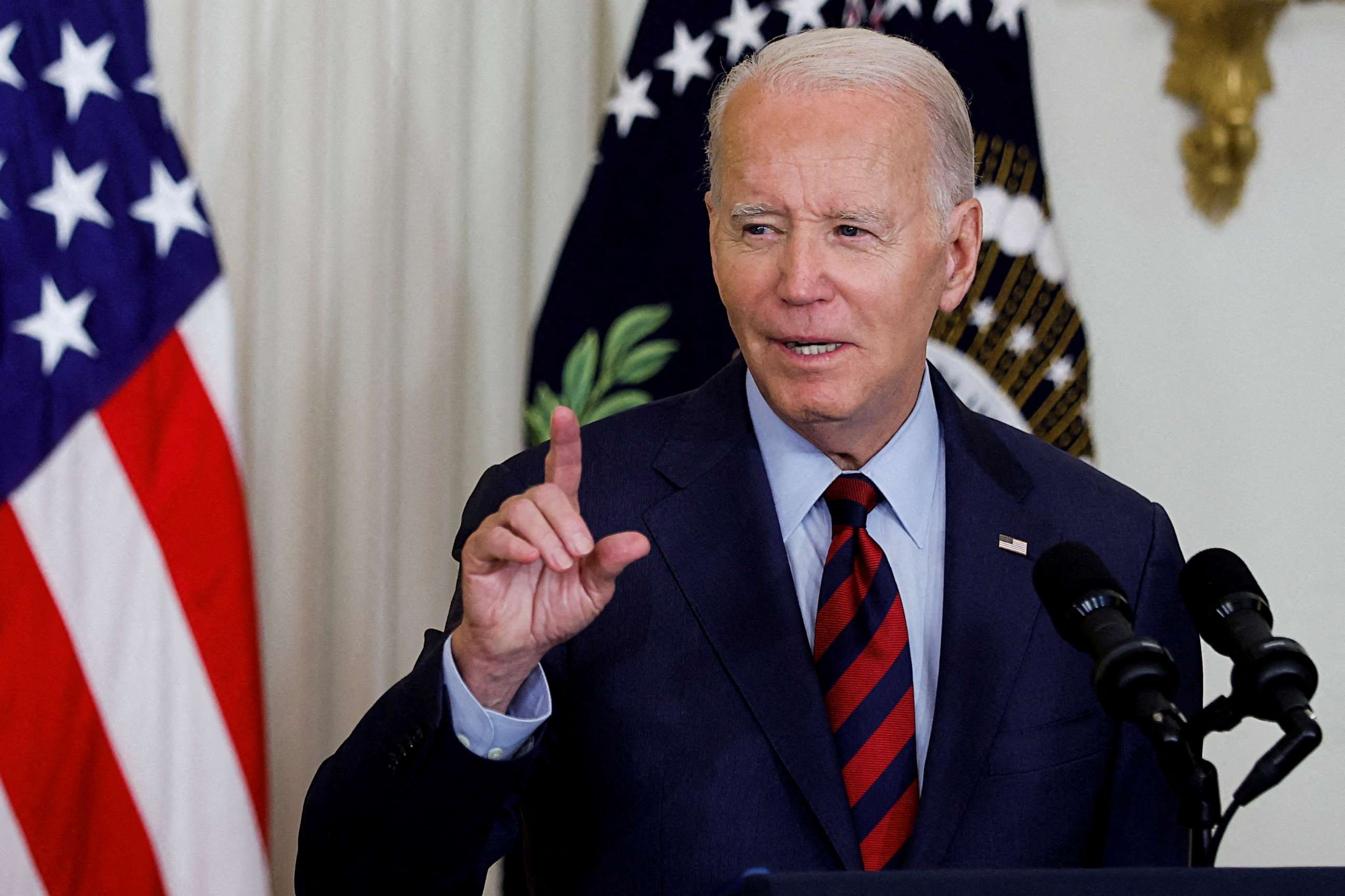 The Biden campaign seized on the Florida governor's remarks.
"Ron DeSantis himself just told CNN 'not everyone really knows what wokeness is' -- admitting his hallmark campaign issue is a contrived political stunt," Biden campaign spokesperson Kevin Munoz told ABC News.
"If Ron DeSantis actually cared about the military, he would call on Sen. Tuberville to stop the unprecedented damage he's doing to the armed forces and military families every day by blockading of hundreds of military nominations and promotions," Munoz said.
Sen. Tommy Tuberville, R-Ala., has for months blocked many military nominations because of his opposition to the Pentagon's policy on supporting members who travel for abortions.
DeSantis, who has struggled to make headway in the Republican presidential primary against former President Donald Trump but remains the No. 2 most popular candidate in early polling, made taking on "woke" ideology a cornerstone of his agenda as governor and has campaigned on taking his fight national while on the campaign trail.
"Florida is where woke goes to die," DeSantis has said, repeatedly touting this message in front of audiences across the country. However, Democrats believe it's one they can beat.
"It's proof of the larger problem MAGA Republicans are facing in this race," Munoz added. "They have a deeply unpopular agenda that Americans have rejected time and time again, so instead, they recycle the same divisive culture wars and attacks on bedrock freedoms meant to tear Americans apart."