DeSantis defends chances against Trump, despite major gap in early polls: 'We've worked really hard'
"This is going to be a state-by-state contest," the Florida governor said.
Florida Gov. Ron DeSantis is defending his lagging poll numbers behind front-runner Donald Trump early in the 2024 Republican presidential primary.
DeSantis, who easily won reelection last year and became one of his party's most recognizable faces, has been pressed about his standing in the primary field during multiple interviews in recent days.
While he maintains he didn't expect immediate success when he announced his White House bid, in May, he's also brushed off his second-place performance so far as a media concoction.
He claimed on Fox News on Sunday that recent negative headlines were "narratives" devised by a mainstream press dedicated to sinking his chance to be president since the press "does not want me to be the nominee."
The governor repeated that argument on Monday in an interview with Stuart Varney on Fox Business.
"I think that they've tried to create a narrative that somehow the race is over," DeSantis said.
"This is going to be a state-by-state contest," he said. "We've worked really hard to build the type of organization in places like Iowa, New Hampshire and South Carolina that you need to actually be able to win these early [nominating] contests. And we're gonna continue doing that. We got a lot of work, but we've had a very, very favorable response."
According to FiveThirtyEight's current polling average, DeSantis trails Trump by nearly 30 points nationally, though he is the second most-popular candidate.
That number is an improvement for DeSantis since May, though the gap hasn't narrowed in more than a month even as DeSantis has campaigned in earnest.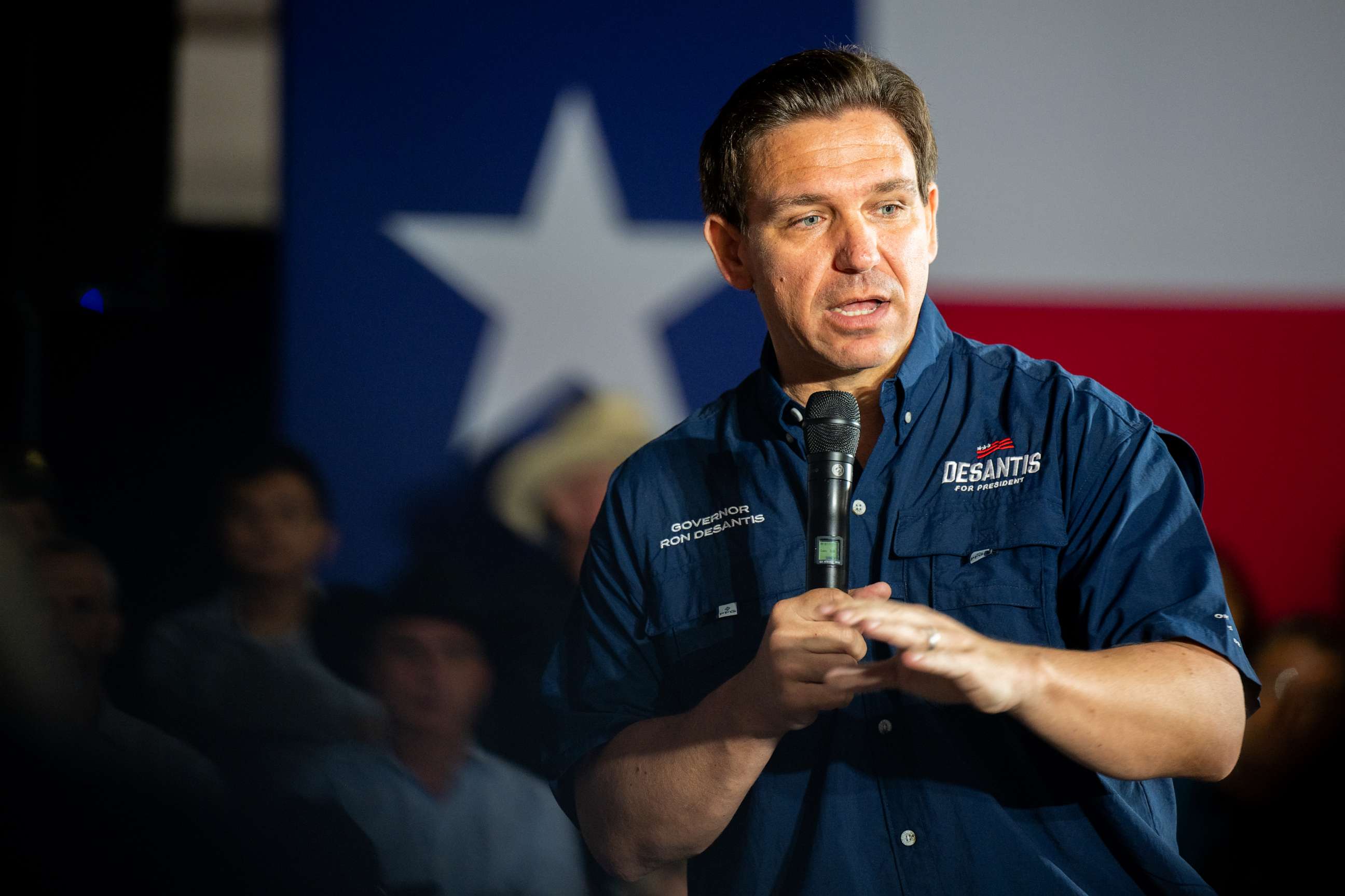 In Iowa, New Hampshire and South Carolina, Trump is currently ahead -- but not by as much.
"This is not something that, you know, I ever expected to just snap fingers and all of a sudden, you know, you win seven months before [anything] happens," DeSantis told Fox News host Maria Bartiromo on Sunday. "You've got to earn it, you've got to work, and it requires a lot of toil and tears and sweat, and we're going to do that."
Some of the same news stories DeSantis seemed to brush off quote his own allies worrying about the state of his campaign.
Steve Cortes, the national spokesman for the pro-DeSantis political group Never Back Down acknowledged on a Twitter livestream earlier this month that the governor is "way behind," calling Trump the "runaway front-runner."
"It's an uphill battle," Cortes said then. "I don't think it's an unwinnable battle by any stretch, OK, but clearly Donald Trump is the runaway front-runner."
Cortes said that Trump saw a rise in the polls and support following his indictments, both of which he denies, leading Republican voters to want to "rally" behind the former president.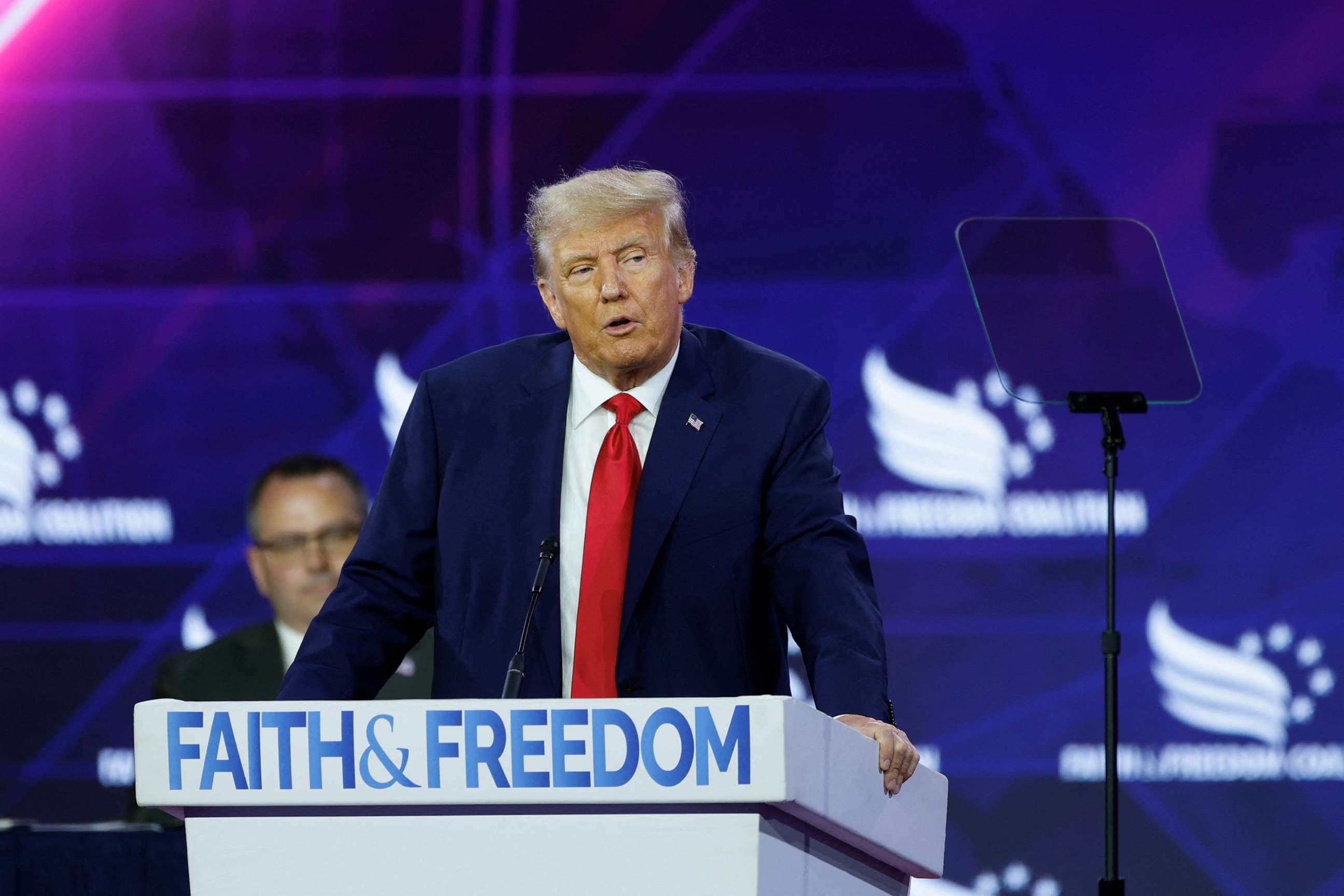 A recent Quinnipiac University poll following Trump's indictment on 37 federal charges tied to his alleged mishandling of government secrets found that his support among Republican and Republican-leaning voters remained largely unchanged.
When Republican and Republican-leaning voters were given a list of 10 candidates seeking the GOP presidential nomination, 53% supported Trump while 23% supported DeSantis.
In an interview Thursday on Fox News, DeSantis touted his strong fundraising numbers and said he is confident in his team's organization in the early voting states. He has also contended many Republican voters have yet to pay attention to the race -– something he expects to change after the first primary debate next month.
"We're going to be able to talk about the vision, and I look forward to doing it," he said on Sunday. "So I'm glad we're going to get started."