Bernie Madoff's right hand man in his massive Ponzi scheme, Frank DiPascali, was sent back to prison today by a federal judge who deferred reconsidering his earlier decision to jail the key Madoff associate while he awaits sentencing.
"His incentive to flee is considerable," Judge Richard Sullivan said of DiPascali at the hearing, which lasted just over an hour.
The revised bail package offered by prosecutors and DiPascali's defense offered a $10 million bond package and $2 million in cash and property, but Sullivan deemed it "inadequate."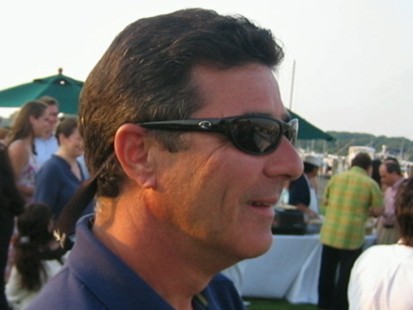 He did not say when he would rule on DiPascali's bail.
Click here to go behind the scenes of Brian Ross' investigation into Bernie and Ruth Madoff.
Issue of Deferring Sentencing
As a separate issue, the judge said any further submissions from both sides must address the issue of sentencing DiPascali quickly and then later submitting arguments for his sentence to be reduced based on cooperation with investigators.
There is a pattern in New York of deferring sentences for cooperators, Sullivan noted, but he said he did not see why that needed to be the case with DiPascali.
Sullivan said he saw no "real downside" to sentencing DiPascali sooner than later and that, while he appears to be cooperating, how much information he turns over remains to be seen in this "high-stakes game."
DiPascali's attorney Mark Mukasey did not return repeated requests for comment.
His wife declined to comment to ABC News outside the courthouse following the hearing.
DiPascali pleaded guilty in August to 10 counts related to the fraud, describing the transactions as "all fake."
"It was all fictitious," DiPascali said in court. "It was wrong, and I knew it at the time."
The judge at that hearing surprised DiPascali's legal team and prosecutors by rejecting a request from both parties that DiPascali remain free until sentencing because he agreed to cooperate with investigators and provide details about those in Madoff's inner circle who were involved in the fraud.
Click here for complete Blotter coverage of Madoff and his Ponzi scheme.
Chief Financial Officer with Madoff
DiPascali's sentencing is set for May 2010, and he faces a maximum of 125 years in prison. DiPascali's cooperation with investigators was deemed crucial because Madoff refused to help the FBI unravel the scheme and maintained he "acted alone." It is a claim investigators say is a "huge lie."
Over 33 years, DiPascali rose to the position of chief financial officer at Madoff's investment advisory business despite his lack of college education or any experience in the financial industry.
DiPascali was one of two people who ran the notorious 17th floor at Madoff's office where thousands of bogus monthly account statements were produced to give investors confidence their money was well invested. In fact, investigators say there is no record that Madoff and DiPascali ever traded any stocks for the clients.
Madoff and DiPascali would often meet in a room that had "Do Not Enter" and "Do Not Clean" signs on the door.
In the last years, according to investigators, his salary was close to $3 million and he enjoyed many privileges at the expense of the company.
DiPascali had the use of a corporate Platinum American Express credit card which he used to charge personal expenses, including plane tickets for his son and fraternity brothers to go to the Bahamas over spring break.
In addition, the captain of DiPascali's yacht was paid through funds from the account used for Madoff's investors, according to investigators.
Prosecutors said Madoff had complete trust in DiPascali to keep the secret of the scam operations. He had been recruited to the firm by Madoff's former secretary, Annette Bongiorno, who lived next door to DiPascali in the New York borough of Queens.
DiPascali pleaded guilty to charges of conspiracy, securities fraud, investment advisor fraud, falsifying books, mail fraud, wire fraud, perjury, international money laundering and income tax evasion.
He said he followed Madoff "too loyally since 1975."
Click Here for the Blotter Homepage.