The expert hired by lawyers for a Minnesota man imprisoned for vehicular manslaughter after his speeding Toyota killed three people has filed a report claiming that he has identified a mechanical flaw that could have caused the accident.
"This makes our case even stronger," said Bob Hilliard, an attorney for Koua Fong Lee, 36, who is serving an eight-year prison sentence. Hilliard hopes to convince Ramsey County, Minnesota prosecutors to free Lee from prison pending a new trial.
After inspecting Lee's 1996 Camry, Richard F. Dusek, the Michigan-based expert hired by Hilliard and co-counsel Brent Schafer, has filed an official report stating that the vehicle's throttle cable was stuck and could have held the throttle open, and that analysis of the rear brake light shows that the brakes were depressed at the time of the crash. Lee has always said that his brakes were not working and his accelerator was stuck on the Sunday afternoon in June 2006 when he plowed into a St. Paul intersection at more than 70 MPH and struck another car.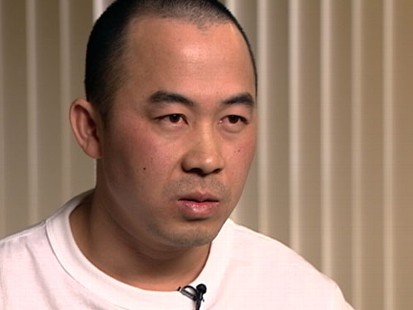 In his report, however, Dusek also expressed concern about the inspection process. Ramsey County hired its own expert to participate in the inspection of the Camry. "I am critical of some of the inspection and measuring methodology that the County's expert used," wrote Dusek. Dusek refused to detail those criticisms to ABC News; Hilliard said the intent was to let the court know that Lee's team has "issues" with how the prosecutor's expert conducted the inspection "but not to tip our hands as to what [those issues] are."
Paul Gustafson, a spokesman from the Ramsey County Attorney's office would not comment on Dusek's report, saying, "We are going to wait for all of the reports to come in and then we will file them in court and then we will talk about them."
Inspection experts for the County Attorney's office – Wade Barrett and Frank Sonye, Jr. -- have not yet released their findings and Gustafson said he did not know when their report would be ready. In his report, Dusek wrote, "The accelerator-to-engine throttle cable and pulley system does not move freely, stays stuck, and does not return to idle position. ... This could have held the throttle open after the accelerator pedal was released for a braking maneuver."
Dusek's report also claimed that "the throttle and cruise mechanism were initially stuck together at the start of the inspection," which could also have led to the throttle staying open after Lee tried to brake.
Dusek further noted an analysis of the rear brake light on the driver's side indicated that the brakes had been pressed prior to impact. Said Hilliard, "It points to fact that a breaking maneuver was occurring at the time of the accident and that he was attempting to fight a sudden acceleration issue by braking." Attorneys for Lee believe the final analysis from all of the experts will lead their client one step closer to freedom.
CLICK HERE to follow ABC News Chief Investigative Correspondent Brian Ross on Twitter.
"The State has an opportunity to not only do the right thing but follow the evidence and do the right thing," insisted Hilliard. "This is a guy who spends every single night in a jail cell away from his kids that he shouldn't have to."
Koua Fong Lee was returning from church with his family on the day of the accident. In an exclusive interview with ABC News in February, Lee claimed that nothing happened when he stepped on the brakes. "And I yelled to my family," said Lee, "'The brakes not working, brakes not working!'" Lee's Camry crashed into an Oldsmobile, killing driver Javis Adams and his 10-year-old son. Another passenger in the Oldsmobile, Adams' seven-year-old niece Devyn Bolton, was left quadriplegic and died a year-and-a-half later.
The 1996 Camry was the subject of a recall because of "unintended acceleration" caused by a flaw in the cruise control ten years prior to the accident. The fact of the recall was not presented at Lee's original trial.
The National Highway Traffic Safety Administration (NHTSA) has received more than 17 complaints from owners of other 1996 Camrys alleging defects that led to sudden acceleration. Lee's lawyer says they have 13 affidavits from other 1996 Camry owners describing sudden acceleration events that are similar to Lee's.