Not along ago Buicks were a symbol of what was wrong with Detroit, and the stumbling U.S. auto industry.
Today, Buick has made a U-turn and is on the fast track. After more than two decades of falling sales and a stale image, the " senior citizen's car" has quietly been re-tooled with new designs and a more aggressive advertising campaign. General Motors executives sound excited, claiming Buick is the fastest growing brand in America.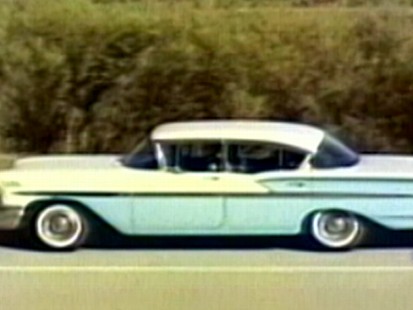 Sales of the Enclave, LaCrosse and Regal models have more than doubled in the past year. Buick sold 7,047 Lacrosse in July, five times the level of July, 2009. Advertising Age reports Buick is the best selling
GM brand in China
, the world's biggest market for new cars.
Customer satisfaction has also improved. A new survey by the American Customer Satisfaction Index, an Ann Arbor, Mich. based review of car consumers, shows Buick is now in second place with a satisfaction reading of 88% - just one point behind the top rated Lincoln –Mercury nameplate.
At current rates, GM will sell more than 148,000 Buicks this year, more far more than last year's dismal 102,306 total. It would also be a gain compared to 137,197 in 2008.
Auto industry analysts say today's Buick is much more up-to-date than it was a few years ago, and competitive with rival brands.
Autoguide.com says the average age of a Buick buyer has dropped from 64 to 61-years-old in the past 18 months. That's still relatively old, but for GM, it's a turn in the right direction.
Buick Takes on the Competition
Switch on the radio and you will hear a different kind of marketing in company commercials. Ryan Willard speaks about "falling in love" with the sporty design and chrome trim of the new Buick Lacrosse. Enclave owner Denise Melendez compares her Buick Enclave with the popular Ford Edge and Focus. The aim is to go younger and go after the competition.
GM is also using social media, launching a website, momentoftruth.com. Created by the digital ad agency Digitas, it invites both positive and negative comments about the 2011 Buick Regal.
Will the feisty new strategy work over the long haul? It's still far too early to say. One key question yet to be answered is quality, and whether the new Buick will hold its value in the years to come, and maintain its recent reputation for reliability.