— -- Outside U.S. Mint gift shops around the country, crowds of people have lined up for the past few days to get their hands on the golden 50th anniversary commemorative John F. Kennedy half-dollar.
But it wasn't just a coin collector's gold rush.
Professional line waiters and out-of-work actors could earn as much as $400 to snag coins that the U.S. Mint started selling on Tuesday for $1,240.
If Your College-Bound Kid Doesn't Know These 4 Money Skills, Watch Out
People began waiting in line outside the U.S. Mint's headquarters as early as 9 p.m. on Monday night, according to Heather Sabharwal, a spokeswoman for the U.S. Mint.
"We decided to create the coin in the gold version to have something very special and very perfect for people who collect coins in the past 50 years or people who are just intrigued by a piece of history for a very popular president," she said.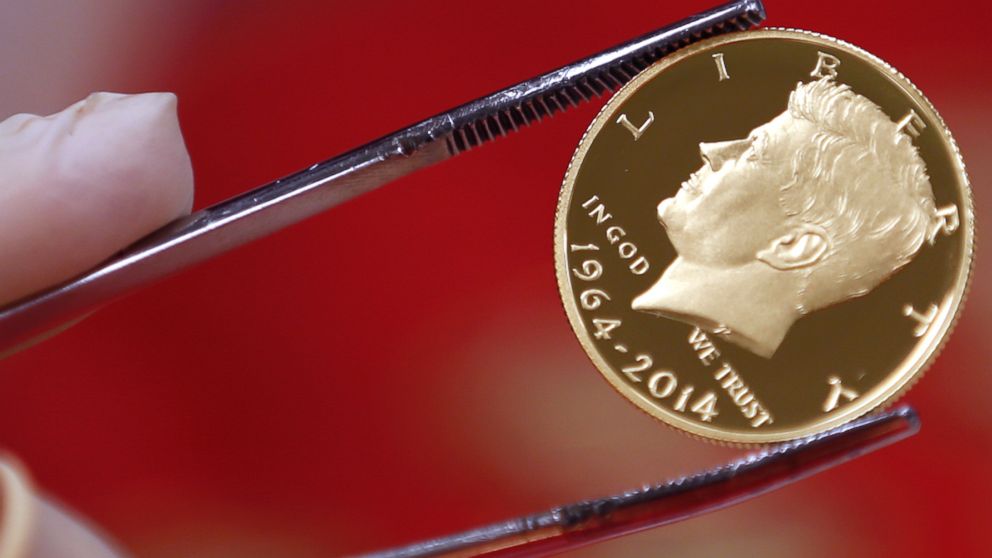 Even this morning, on day two, people had formed a long line in Washington, D.C., Sabharwal said, though anyone can buy up to five coins online.
"We knew that gold was going to cause a gold rush and indeed it did," she said.
One collector hired a casting agency, Heery Casting, to use men and women over age 18 to wait in line about 12 to 14 hours for the chance to earn $400. Heery Casting posted on its Facebook page, which has more than 20,000 followers, about the job opening.
One Facebook user posted after he had applied for the job: "Don't know if we'll be selected but $400 is $400! Just sayin."
The U.S. Mint locations in Philadelphia, Denver and Chicago sold out of the first 500 coins in just a few hours.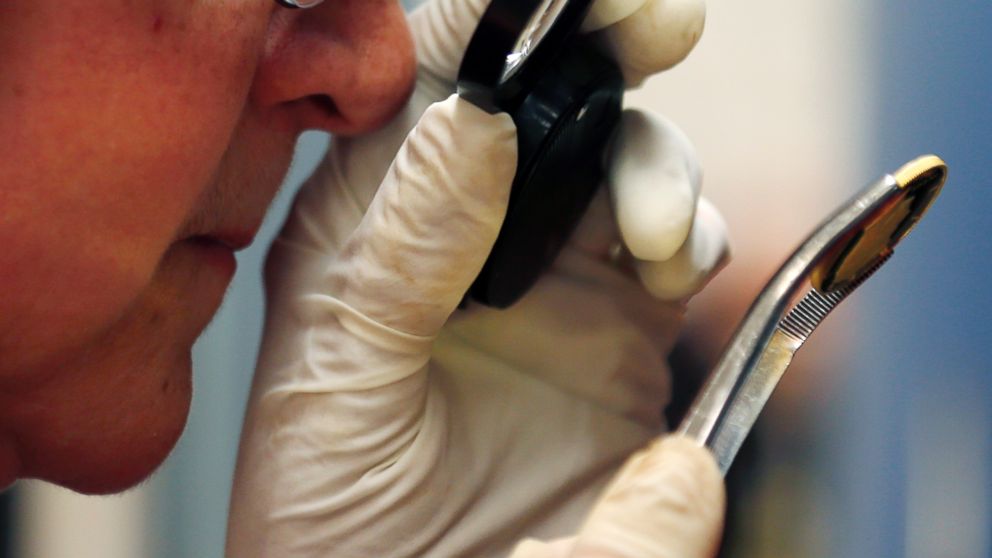 Why the strong interest in this coin? It's the first gold half-dollar and it's been 50 years since the first half-dollar was released in February 1964, only about three months after John F. Kennedy was assassinated.
Today on eBay, sets of five coins are listed for $10,000.
The man who camped out since Monday 9 p.m. outside the U.S. Mint headquarters was a 29-year old Maryland man who has been a coin collector since he was 12-years old, Sabharwal was told.
"He wanted to keep it for his kids one day. He was the first one to buy it with a smile on his face," she told ABC News.
The U.S. Mint has produced 40,000 of the gold coins. There have been 54,825 total online and phone orders placed yesterday as well.
The half-dollar went out of circulation in 2001, but the U.S. Mint has periodically released collector additions with slight changes since then.
"Over the course of 50 years with digitization, things got refined. His image morphed to show more detail of his hair and shadowing of the neck, for example," Sabharwal said.