Editor's Note: The case was settled in 2020. "Former CEO Demos Parneros and Barnes & Noble have amicably settled all claims regarding his termination in 2018. This matter has been resolved with no judicial determination of wrongdoing. The terms of the settlement are confidential. Dated: October 14, 2020," Barnes & Noble and Parneros said a joint statement .
In an example of not going gentle into that good night, Barnes & Noble's ex-CEO has let loose on the company, airing the bookseller's dirty laundry, according to a lawsuit fighting what he considers his undeserved dismissal.
Demos Parneros claims he was pushed out at the troubled retailer by Leonard Riggio, its "volatile founder who refuses to relinquish control," in a complaint filed in Manhattan federal court on Tuesday.
The language the company used in announcing his ouster also was "false but would be read as reporting that Parneros had engaged in serious sexual misconduct," the lawsuit claimed.
Parneros worked for Barnes & Noble from November 2016 until July 2018, becoming CEO in May 2017. At the time he was fired, the company issued a press release, announcing "the termination of its Chief Executive Officer, Demos Parneros, for violations of the Company's policies."
Parneros describes himself as a "well-respected retail executive" and "high-integrity leader." He claims he was fired after he had negotiated a sale of the company to another book retailer, who then backed out of the deal, which angered Riggio.
The suit does elaborate on accusations of sexual harassment by Parneros. In discussing a hotel in Quebec, with an executive assistant, the suit claims Riggio accused Parneros of showing the woman the hotel on his computer and describing it as "the kind of place where 'you would put out.'" It also mentioned an incident in which he discussed how tall he was with the assistant, and "allegedly stood back to back with her."
Parneros denied making the off-color comment, and that "such a phrase was not an expression he ever used," according to the suit. He also denied being back-to-back with the woman and said instead he stood shoulder-to-shoulder with her.
"Mr. Parneros' termination is not due to any disagreement with the Company regarding its financial reporting, policies or practices or any potential fraud relating thereto. Mr. Parneros will not receive any severance payment and he is no longer a member of the Company's Board of Directors."
The disgraced CEO's lawsuit paints a picture of a failing company ruled by a mercurial founder who is still driving board decisions and "frequently engaged in inappropriate and unprofessional conduct." Parneros leaves nothing on the table, alleging in the suit that Riggio repeatedly disparaged Parneros' predecessor, with terms such as "SOB," "creep," "m----rf-----r," "slime bag" and "bad guy."
The suit also alleged that Riggio referred to a vice president of merchandising as a "fat pig," and asked, "'How can someone who looks like her have any taste? Just look at her.'"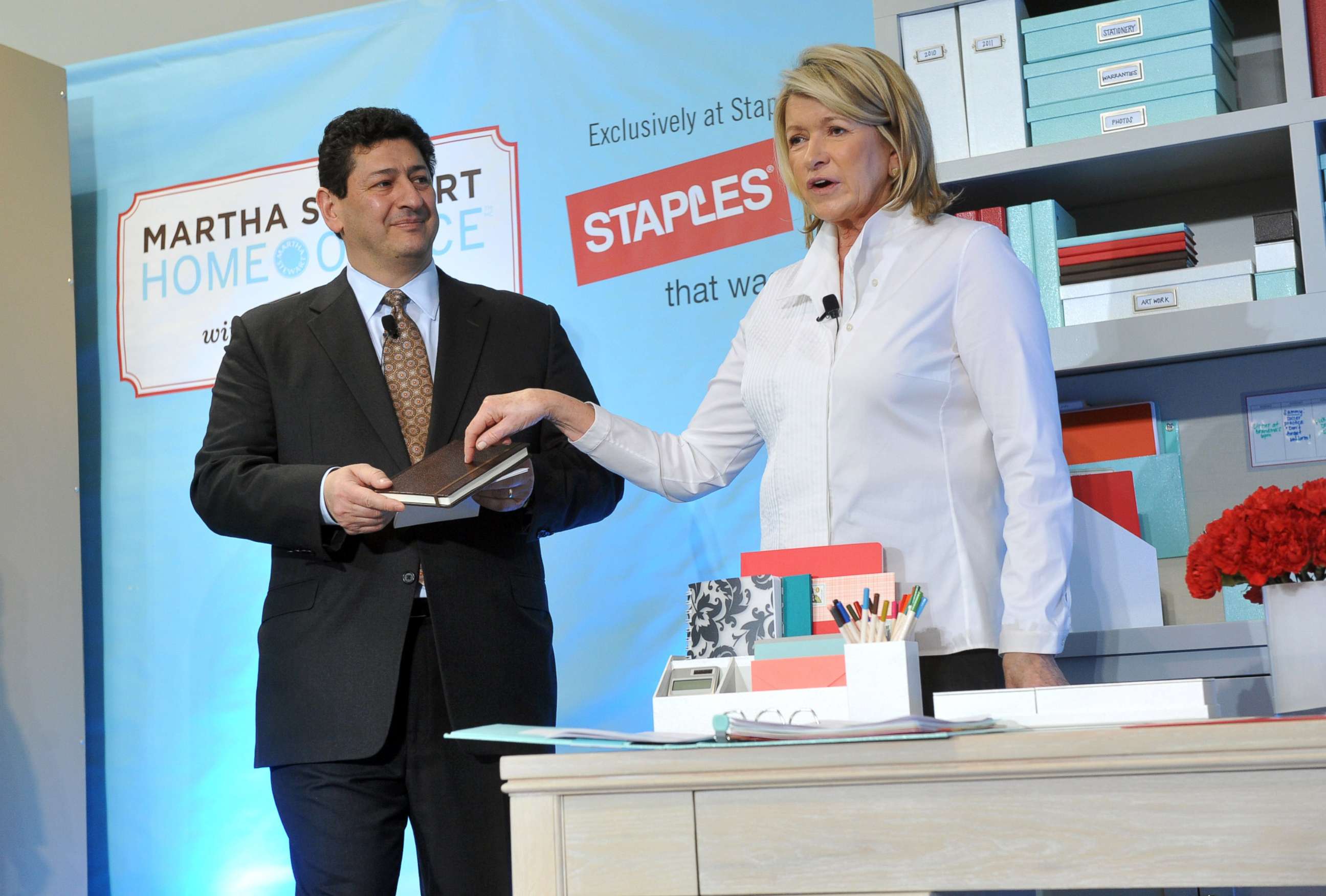 In his suit, Parneros claimed that Riggio and the board told him last August that he would receive an additional $1.4 million for his strong performance, though the company never followed through. He is suing for severance of $4 million in cash, plus equity, and other compensation he has lost because of his termination, in addition to punitive and compensatory damages for "mental anguish, emotional distress, humiliation and damage to reputation."
Parneros' lawsuit seems to have pushed the company to specifically spell out, rather than imply, that he was fired for sexual harassment.
In an emailed statement Wednesday, Barnes & Noble reiterated that Parneros "was terminated for cause following multiple violations of the Company's policies." The board of directors added a statement calling the lawsuit "nothing but an attempt to extort money from the Company by a CEO who was terminated for sexual harassment, bullying behavior and other violations of company policies after being in the role for approximately one year."
The company's board also defended its founder, stating: "The allegations contained in the complaint about Len Riggio are replete with lies and mischaracterizations. They are an example of someone who, instead of accepting responsibility for blatantly inappropriate behavior, is lashing out against a former employer."
Barnes & Noble stock opened at $5.30 per share and closed at $5.35 on Wednesday.