Deutsche Bank maintained its relationship with disgraced financier Jeffrey Epstein despite multiple "suspicious transactions" and "red flags" that could have been related to his alleged sex trafficking operation, New York State's Department of Financial Services announced Tuesday.
In a report detailing the conclusions of an investigation into the bank's handling of Epstein's accounts from his onboarding in 2013 until his departure in 2018, regulators said Deutsche Bank processed hundreds of transactions totaling millions of dollars that should have raised particular concern in light of Epstein's well-publicized history of criminal sexual misconduct -- details that could prompt further investigation into allegations Epstein ran a sex trafficking operation.
Those transactions identified by state regulators included payments to individuals who have been publicly accused in lawsuits filed by Epstein's alleged victims to have played a role in enabling the sexual abuse of young women; payments totaling over $7 million to law firms for what appear to be settlements as well as payments totaling over $6 million to law firms for what appear to be legal expenses for Epstein and his alleged co-conspirators; and payments to Russian models and other women with Eastern European surnames to cover hotel expenses, tuition and rent.
"Whether or to what extent those payments or that cash was used by Mr. Epstein to cover up old crimes, to facilitate new ones, or for some other purpose are questions that must be left to the criminal authorities, but the fact that they were suspicious should have been obvious to Bank personnel at various levels," regulators concluded. "The Bank's failure to recognize this risk constitutes a major compliance failure."
According to the terms of its settlement with regulators, Deutsche Bank has agreed to pay $150 million in penalties and consented to continue its cooperation with an independent monitor to address the breakdowns of its internal safeguards.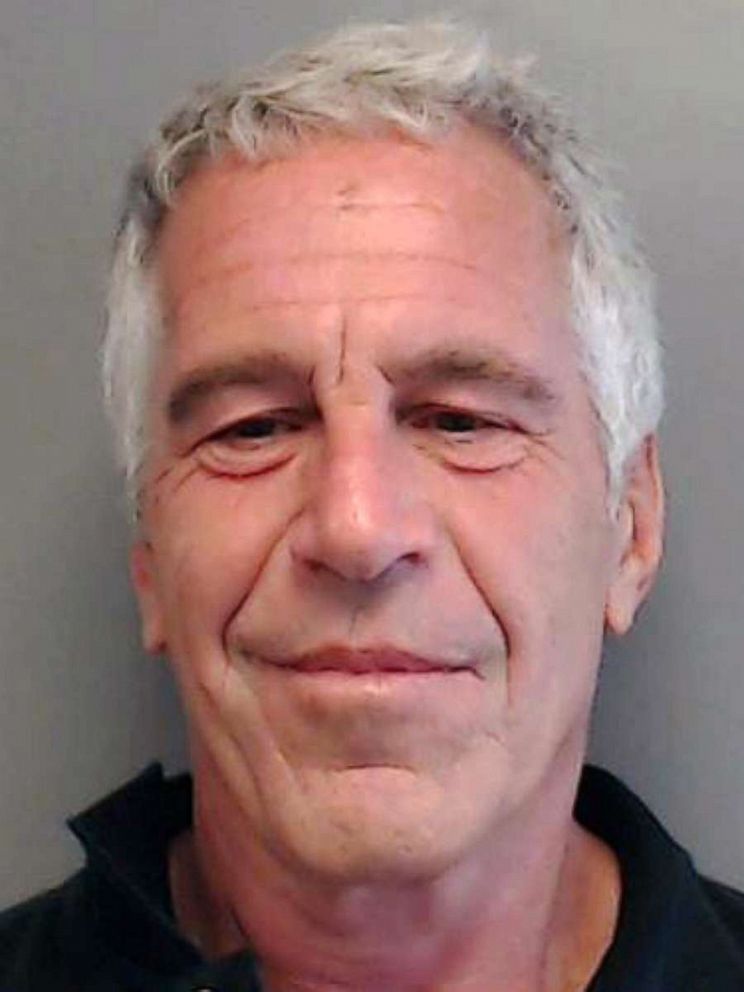 In response to questions from ABC News, a spokesperson for the bank issued a statement expressing "regret" over its relationship with Epstein.
"We acknowledge our error of onboarding Epstein in 2013 and the weaknesses in our processes, and have learnt from our mistakes and shortcomings," the spokesperson said. "Immediately following Epstein's arrest, we contacted law enforcement and offered our full assistance with their investigation. We have been fully transparent and have addressed these matters with our regulator, adjusted our risk tolerance and systematically tackled the issues. We have invested almost $1 billion in training, controls and operational processes, and have increased our anti-financial crime team to over 1,500 people."
"Our reputation is our most valuable asset," the spokesperson added, "and we deeply regret our association with Epstein."
New York Gov. Andrew Cuomo hailed the action in a separate statement.
"No matter how rich, how big or how powerful an institution you are, predatory behavior of any type will not be tolerated in New York," Cuomo said. "For years, Mr. Epstein's criminal, abusive behavior was widely known, yet big institutions continued to excuse that history and lend their credibility or services for financial gain."
The report offers the strongest evidence to date that Epstein's alleged sex trafficking operation continued well beyond his 2008 guilty plea. Its revelations could spark further criminal investigation by the Department of Justice, which just last week charged Epstein's longtime companion Ghislaine Maxwell with facilitating his alleged sexual abuse of young women in the 1990s, or civil action from the Federal Reserve, which regulates private banks operating in the United States.
Those investigators are likely to focus on "The Butterfly Trust," an Epstein-related entity identified in the report that opened accounts at Deutsche Bank in early 2014, which had listed several of Epstein's alleged co-conspirators among its beneficiaries.
"The existence of co-conspirators as beneficiaries of the trust created the very real risk that payments through the Trust could be used to further or coverup criminal activity and perhaps even to endanger more young women," New York State regulators determined.
Regulators appear to suspect that "The Butterfly Trust" could have been a primary vehicle for Epstein's alleged sex trafficking operation. Epstein used the trust and various other accounts to "send over 120 wires totaling $2.65 million to beneficiaries … including some transfers to alleged co-conspirators or women with Eastern European surnames," regulators note, as well as make "lawsuit settlement payments to alleged victims, and rent, legal, and immigration expenses made to or on behalf of young (albeit adult) women," according to the report.
The report also highlights the actions of Epstein's personal attorney, identified in the report as "ATTORNEY-1," who reportedly made about 100 withdrawals from Epstein's accounts totaling more than $800,000 in cash over a four-year period.
"The transactions in question occurred roughly two to three times per month, all in the amount of $7,500 per withdrawal, the Bank's limit for third-party withdrawals," regulators determined. "When Bank personnel asked ATTORNEY-1 why Epstein needed cash, ATTORNEY-1 replied Epstein used it for travel, tipping and expenses."
According to the report, ATTORNEY-1 twice asked bank officers how often he could make such large withdrawals without triggering requirements that the bank alert the U.S. Treasury Department.
"Breaking up transactions to avoid the [Currency Transaction Report] reporting," regulators noted, "is a criminal offense commonly referred to as 'structuring.'"
Brad Edwards, who represents dozens of Epstein's alleged victims, believes that a steady flow of cash an essential part of Epstein's alleged operation.
"Jeffrey Epstein wasn't going to an ATM machine," Edwards told ABC News. "For Epstein's operation to work, he needed an abundance of cash at all times, and there had to be others willing to go get the cash and make sure that it was always on hand."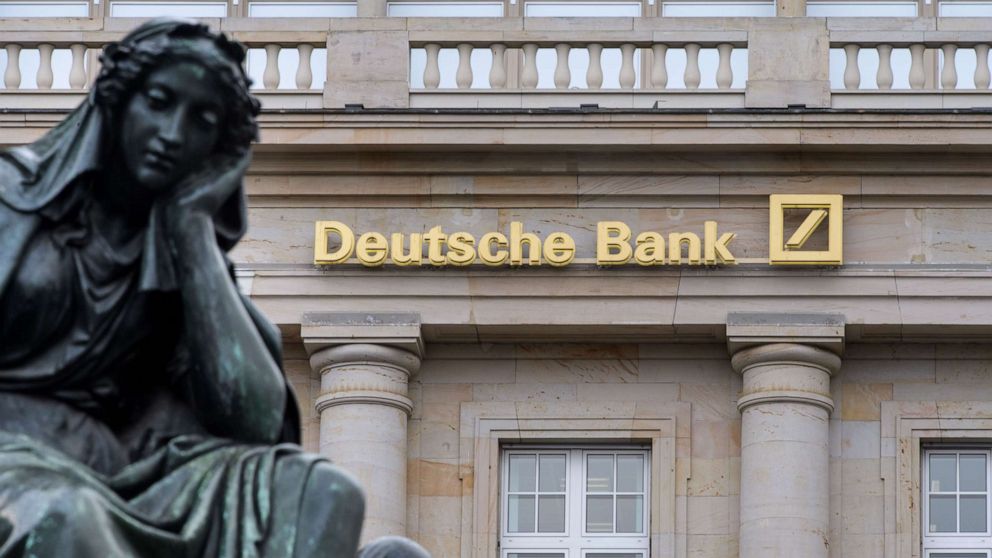 The report makes clear that Deutsche Bank failed to act even when Epstein's account activity was flagged for additional scrutiny by its internal anti-financial crime department. Regulators cite numerous instances in which bank officers "escalated" concerns about Epstein-related transactions to bank executives, who permitted the activity to continue with minimal increased oversight.
"Throughout the relationship, very few problematic transactions were ever questioned," regulators concluded, "and when they were, they were usually cleared without satisfactory explanation."
It was only in December 2018, following renewed interest in Epstein's case sparked by a Miami Herald article that reexamined his 2008 plea deal, that Deutsche Bank notified Epstein it would be terminating their relationship.
According to Roddy Boyd, the founder of The Foundation for Financial Journalism, the report describes a profound failure of the bank's regulatory framework.
"The order revealed that while Deutsche Bank had a fully staffed and functioning compliance operation, it was as if it was designed only for show," Boyd told ABC News. "A great deal of paper was generated, many meeting meetings were held, and yet no matter how troubling Epstein's financial transactions were, the bank would only extend greater privileges and opportunity."
For Edwards, it is yet another example of the way Epstein's money compelled powerful individuals and institutions to stay silent.
"I think that over the course of the last 30 years, there's been dozens, if not hundreds, of people who could have stopped Epstein abuse in its tracks," Edwards told ABC News. "And one way or the other, through his money and resources, he was able to cause a lot of people to put their heads in the sand, including major financial institutions."